Before the nine-day Art Hotel exhibit opened last February in downtown Sacramento, M5 Arts, the nonprofit group behind it, expected a max of 5,000 people to attend. What actually happened: Nearly 13,000 people lined up, many from the Bay Area, and some from as far as New York. People waited hours, the line often snaked around the block and several thousand people had to be turned away.
Clearly, the Art Hotel had a deeper impact than expected. But will that impact be a long-term one, and push Sacramento's arts scene out of the shadows?
Seumas Coutts, co-curator of the Art Hotel, believes so. He says its success is garnering M5 Arts more attention and (fingers crossed) money for the next big project. He also believes something pretty audacious: That Sacramento can follow in the footsteps of Berlin and be known nationally, even internationally, for its amazing art scene.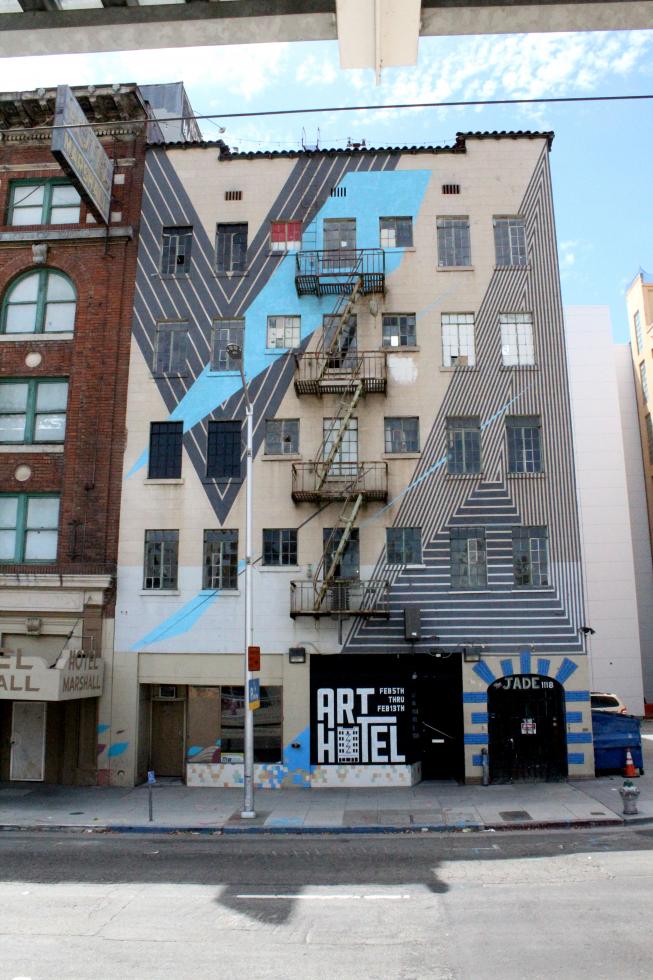 That's a bold comparison. After all, Berlin has a rich concentration of art galleries, its annual budget for public art and culture is around $400 million and artists flock there for cheap rent, big studios and generous financial assistance from a multitude of grants and scholarships to health and pension insurance specifically for artists.
But Coutts, who worked as an art consultant in Berlin for 15 years, sees many similarities in Sacramento since he moved here two years ago to be closer to his retired parents. "There's a lot of empty space here, and that has a lot of potential for art," he says. "Berlin was to London what Sacramento is to San Francisco — a poorer neighbor of a city too expensive for artists to afford anymore. Berlin ran ads in London that said, 'If you're an artist and on the dole, you can make a living cheaper here.'"
The difference: Berlin has a mega arts budget. This year's budget for the Sacramento Metropolitan Arts Commission, funded through city and county ordinances (for example, 2 percent of construction costs for new parks and city/county buildings are set aside for public art) and the Transient Occupancy "hotel/motel" tax, was only $1.8 million, not including money for big, multi-year projects like a public arts display at the new Golden 1 Center.
But Coutts says the will is here. "Given the right conditions, like loosening some permitting processes and laws, that would make a huge impact. We can build this as a world-class destination for art from the ground up, but everyone has to play nice together. There's a small pot of money and everyone is clamoring for it, but there are other ways to get things done that don't involve incredible amounts of money. So maybe the Berlin comparison is an absurd one, but it's so absurd it might work."
What's Wrong with this Picture
Other high-profile Sacramentans in the arts have mixed opinions on comparing us to Berlin. Clay Nutting, who co-founded LowBrau and the TBD Fest, helped find financial backers for the Art Hotel and says its success is spinning off other art collaborations. "By bringing multiple genres of artists together, making it free, plus the fact that it was temporary, it created this groundswell of interest for those who aren't that familiar with art," Nutting says. "It was eye-opening for them to see how much art talent is here in one place. We need more of these experiences."
Liv Moe, director of Verge Center for the Arts, agrees more short-term, site-specific projects are good, but a long-term foundation needs to be built underneath. "The real tipping for the Arts Hotel would be that we have more funding for short-term projects, and funding for artists on an enduring level year-round."
Michelle Alexander, executive director of the former nonprofit Arts & Business Council of Sacramento (which was acquired last year by Blue Line Arts in Roseville), says the city could be more like Berlin if the business community treated artists as professionals. "Stop asking them to enter contests so you can select their work; you don't ask lawyers to do that," Alexander says. "The return on investment for artists is nil, the business is the one that's benefiting. If you want art and entertainment, pay professional rates. If you want murals, provide the materials. Not many businesses take art as a serious profession."
What's also lacking: the funding local residents give the arts from their own pockets. The U.S. spends just a fraction on the arts that Germany does, but Sacramentans are particularly cheap. According to a 2012 report by the group Americans for the Arts, the average per-person spending on nonprofit-sponsored arts and culture programs per year in Austin — another state capital — is $130, in Sacramento it's $21.
Art Hotel artist Gioia Fonda (she painted a hot-pink kitchen with dozens of forks on the walls) says the line around the block was the exhibit's best advertising. But financially? Fonda, who works as an art professor at Sacramento City College, says she realized it would be a labor of love. "I spent 100 hours cleaning and painting that room, and it's ridiculous to think I'll get paid for that," she says. "I got a check for $150, just like everyone else there did."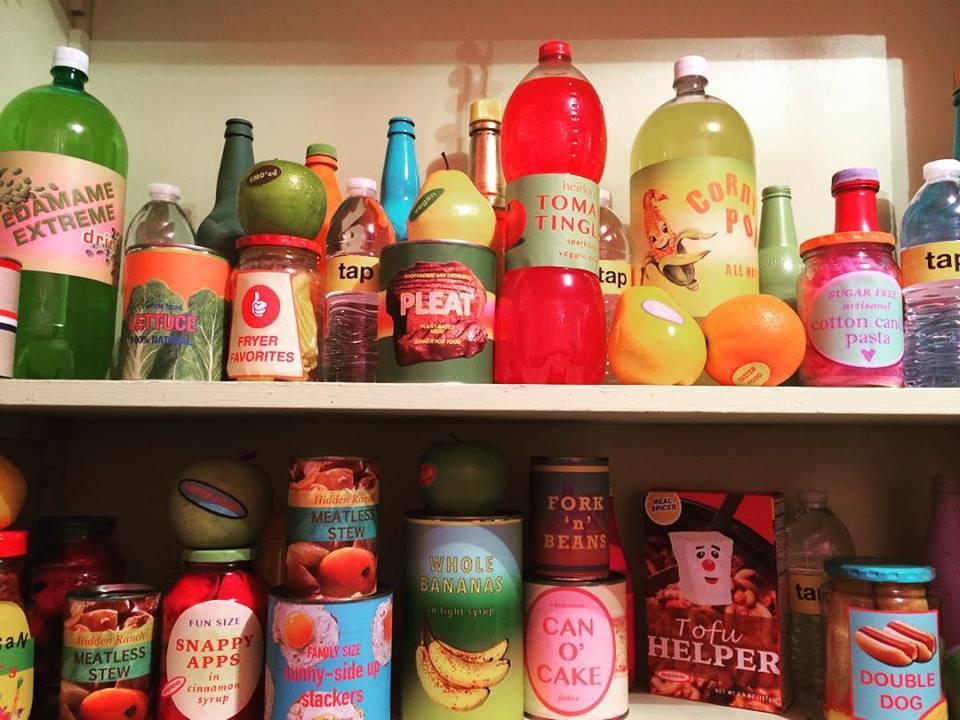 While Sacramento has many artists, the number of galleries isn't keeping up with them. Fonda, who ran a gallery for five years, says a lack of media coverage and art-buying supporters makes it hard for galleries to stick around. And Second Saturday isn't enough. "An art scene has to be more than one day," she says. "It's disingenuous to think, 'We've got a vibrant scene' only one day a month. We don't have a strong base of collectors here."
That means many local artists leave to gain success elsewhere. Ironically, that success often means that because they're repped by top national galleries, their work can't be shown in hometown ones. So those galleries are now talking about how to create a new type of buyer — a younger, hipper patron who'll risk paying for emerging, more daring art. "The substantial group who regularly buys is older, and [they] buy the older artists" says Wes Davis, co-owner of Beatnik Studios in downtown Sacramento. "Those are household names like Gregory Kondos and Wayne Thiebaud, but that was the last generation. What's happening in this generation?"
Beatnik Studios prefers to show daring art from emerging artists, he says, but it's difficult to mingle cutting-edge with the bottom line. "The more exciting galleries come and go because they aren't selling anything, but the ones that play it safe and show boring art stick around longer."
Activating the Arts Scene
So what's Sacramento's art community to do? Art Hotel does seem to be the start of a flurry of activity — a lot of art, both short-term installations and long-term fixtures, is coming down the pipeline this year.
All eyes are on the commission's October debut of $9.5 million of public artwork at the Golden 1 Center (New York artist Jeff Koons' controversial sculpture took most of that budget at $8 million, funded by both the commission and the Kings). But first, SMAC launches its inaugural mural festival, a week-long show in August of 12 artists' commissioned murals in J and K Street alleys between 15th and 28th streets. It's talking with real estate-developers and local officials to produce art beyond the central city, commissioning public-art installations in art-scarce corridors like Del Paso and Franklin boulevards. A grant from the National Endowment for the Arts supports SMAC's work on a master plan for placing public art in the Railyards and across the river into West Sacramento.
Like Coutts, Sacramento Metropolitan Arts Commission Executive Director Shelly Willis says government could do more to promote the arts: "It could be things like a permit team structure at the city/county level that makes it easier for filmmakers to come to town, for musicians to paper the community with fliers and loosening up the busking laws. All that stuff says, 'Yes we are open to the arts, and we understand the contributions you make to the community — and the economy."
The Crocker Art Museum is launching Block by Block, an effort to work with community-arts organizations to get more art into art-scarce neighborhoods. "Councilman Larry Carr [of District 8 in south Sacramento] told me he didn't expect arts to be high on his policy agenda when he took office, but people coming to community meetings were expressing the importance of arts, so he has been extremely supportive of the block party we're doing in his district this summer because he seen his constituents embrace the arts," says Crocker CEO Lial Jones says. "They're important to residents, so they've become important to him."
The arts community says Sacramento's business sector has done a great job with financial and marketing support. Real-estate developers in particular see the cache and economic benefit that arts bring — developer Peter Noack allowed the Art Hotel to set up in his Jade Apartments before its scheduled demolition, and many of that exhibit's artists live in the Warehouse Artists Lofts, the affordable-housing project on R Street led by developer Ali Youseffi. "You as a business, may not want to lead the effort on the production side, but you can certainly help out from the contribution side, and that's all part of an ecosystem that supports a vibrant art community," says Nutting, who is also sponsoring the Capitol Dance Project's second dance festival in August.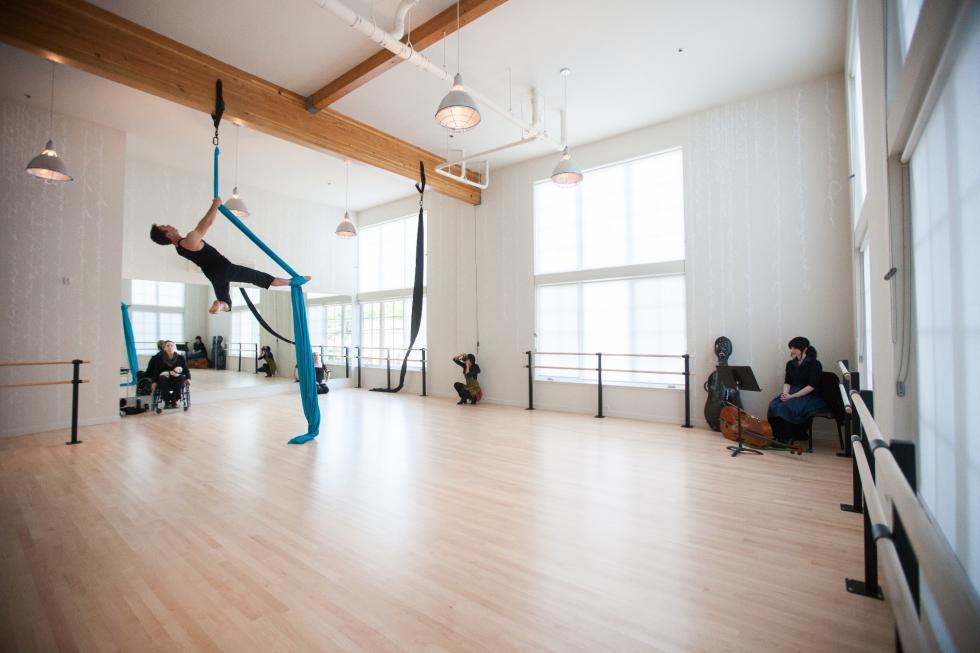 With the Art Hotel's success, M5 Arts is going bigger and broader with its next project, a Sacramento Biennale (an art show held every two years) scheduled for late 2017 with art, lectures, films, and academic and scientific events revolving around the arts. And artists will be paid much more than the $150 check for Art Hotel. "Our team will be locals as much as possible, because I feel Sacramento has enough talent here to fill the Kings stadium, but they have to come out of the woodwork," Coutts says.
But the biggest challenge remains getting the general public to come out of the woodwork to regularly enjoy the arts — more than a once-a-year visit to an Art Hotel-style exhibit or the Crocker. "We don't articulate enough and broadly enough that the arts matter to us," Jones says. "Until it gets articulated, people think of the arts as an isolated thing. Once it starts getting discussed broadly, everyone understands that it's important, then the arts rises to the level of having an identity."