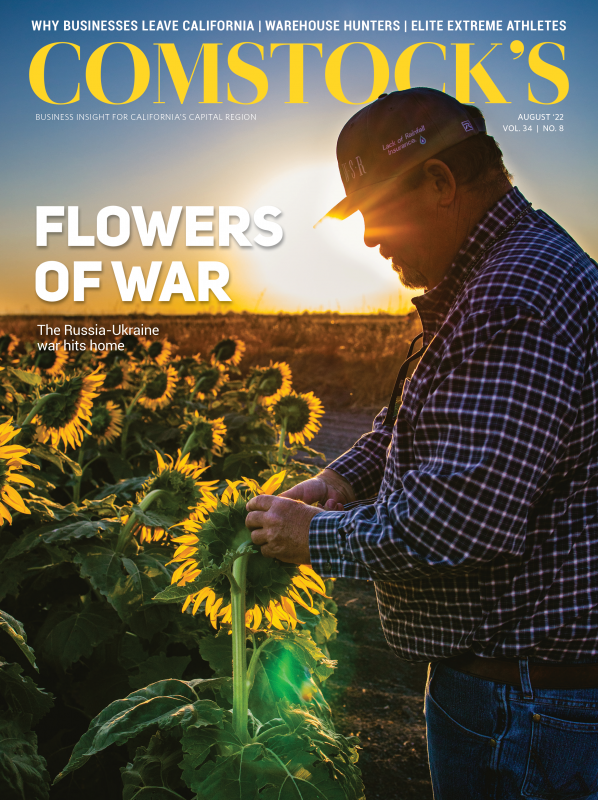 This story is part of our August 2022 print issue. To subscribe, click here.
It's around 3:45 on a Saturday afternoon. Matt Ward has been in the Western States Endurance Run ultramarathon for almost 11 hours, and he's not even halfway done.
As he sits at the Devil's Thumb aid station near Mile 48 of the 100.2-mile race, deep in the Tahoe National Forest outside of Foresthill, all Ward wants, he tells a volunteer, is to get the taste of puke out of his mouth. He got about 100 feet out of the aid station before vomiting and having to turn back.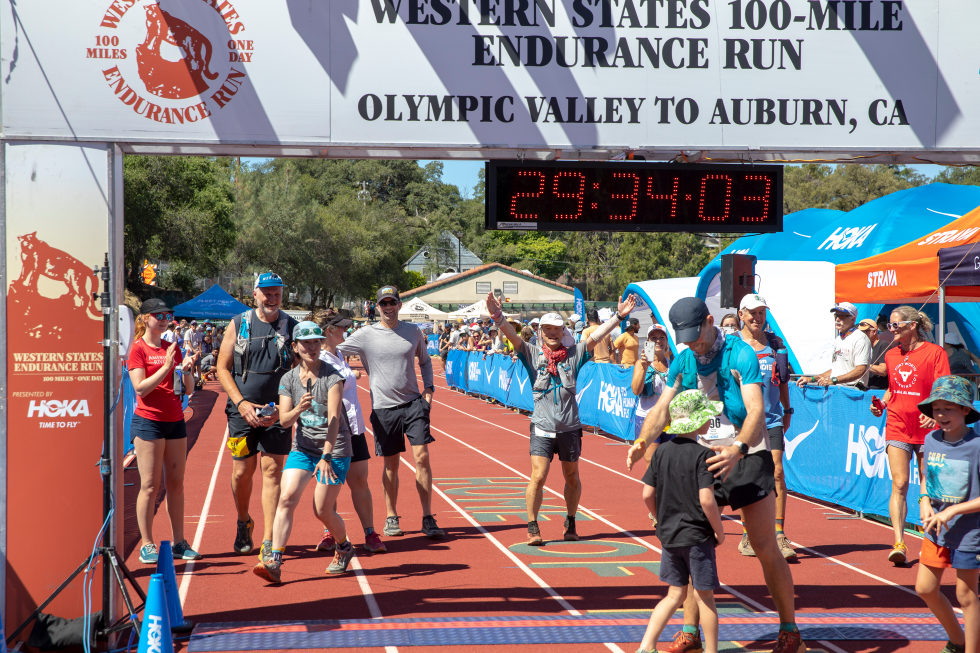 "I was running conservatively, and it's like hell coming out of that canyon," Ward says from a folding chair at the aid station, which is in a shaded area just past one of the race's most challenging climbs.
The day before, Ward stood with his wife and two children not far from the starting line in Olympic Valley, near Truckee, talking about how he'd tried for seven years to get into this race, which uses a lottery system to let in a fraction of qualified applicants.
At this point, it's been more than 3 1/2 hours since the frontrunners in the race, one of the world's marquee ultramarathons also known as the Western States 100, have reached Devil's Thumb. Ward tells a volunteer that he's not aiming for even a personal best; he just wants to finish.
In a race like Western States, finishing is never a sure thing. But this uncertainty epitomizes the lure of extreme sports, where people compete not so much against the field, but themselves. Extreme athletes see what they can accomplish, however improbable — and use their hobbies to contribute to regional economies.
'Internally generated motivation'
Once relegated to obscure corners of the sporting world, extreme sports seem increasingly commonplace, with no shortage of coverage in various forms of media, from cable and pay-per-view television to the internet.
And at this point, some extreme competitions are more or less institutions, such as the Ironman World Championship triathlon that launched in Kona, Hawaii in 1978. Western States is even older; as its race program notes, it has been a foot race since 1974 and owes some inspiration to a 100-mile horse race from Lake Tahoe to Auburn that began in 1955, now known as the Tevis Cup.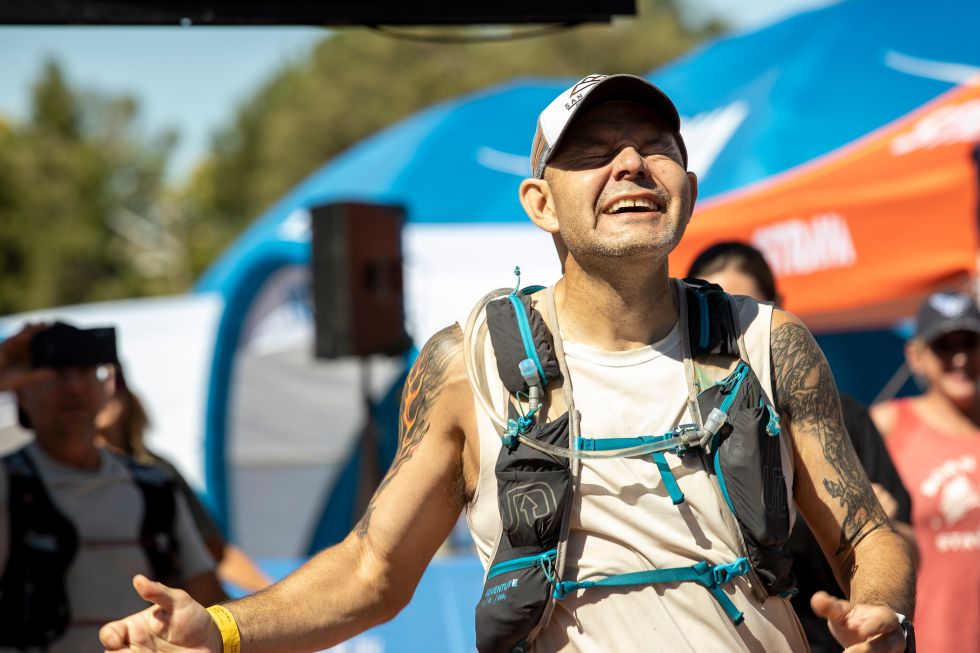 "It's been a long time coming," Ward says, as he stands with his wife, Megan Carey, 13-year-old son, Brendan Ward, and 10-year-old daughter, Grace Ward, the day before the June 25 race. "It's sort of the holy grail of ultra running in North America."
The 42-year-old Ward, who lives in San Mateo, knows the day before the race that his wife and children won't be there at every point while he's competing — they're going zip-lining tomorrow. To an extreme athlete, though, that's no matter, says Dr. Ethan Bregman, a Sacramento-based sports psychologist. "With people who are extreme athletes, there is this kind of internally generated motivation," he explains.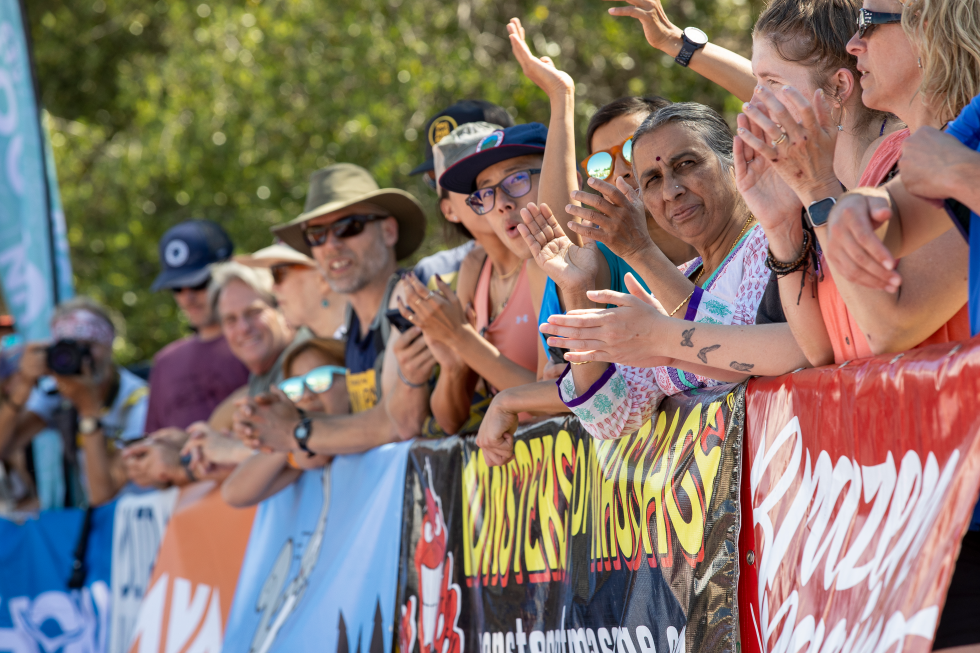 "With people who are extreme athletes, there is this kind of internally generated motivation."

Dr. Ethan Bregman, Sacramento-based sports psychologist
Extreme athletes can be accomplished people professionally, such as 71-year-old Denis Zilaff, a Western States board member who competed in and finished the race in 1996 and 2005 and retired from the Sacramento County Counsel's Office about six years ago. Zilaff describes ultramarathoners as very healthy, Type A personalities who are "going to be at the top of their game no matter what they do."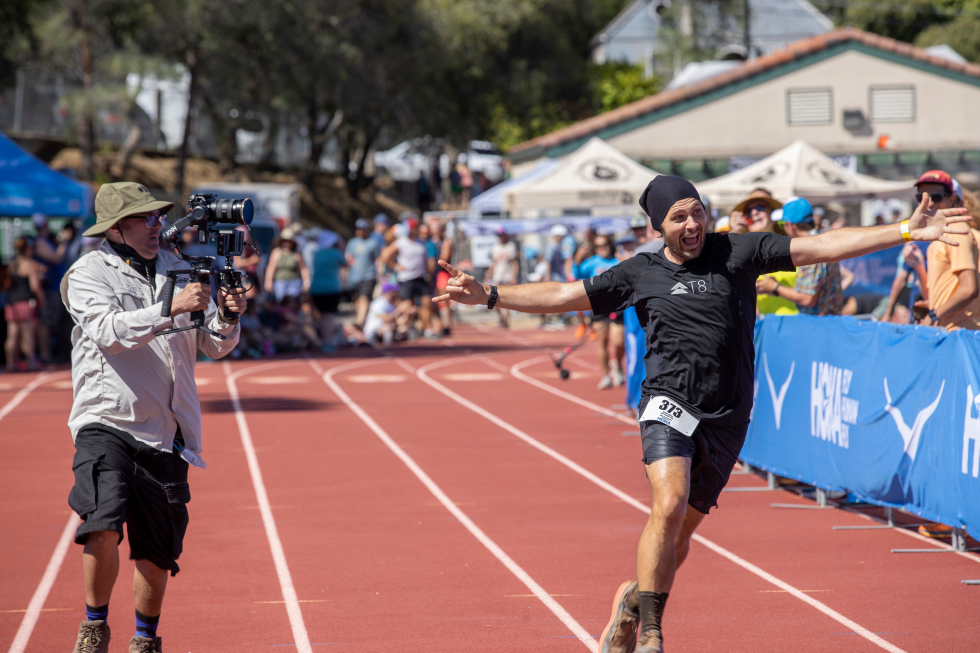 Mackenzie Cecchi, 37, of Fair Oaks, a former Sierra College swimmer and crew athlete at Long Beach State, is putting in seven to nine hours of training per week for Ironman California, to be held Oct. 23 in Sacramento. She's done just one prior triathlon, an Olympic-distance race, but is confident about finishing, saying, "It's kind of been a bucket list item for me."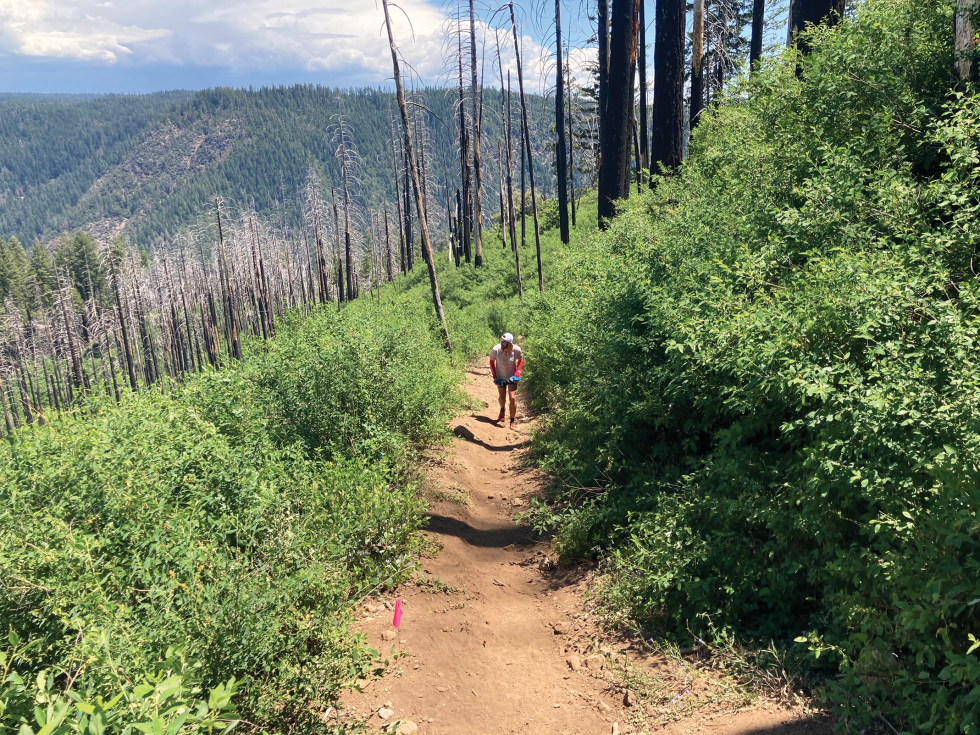 Still, checking off the item means doing a lot of work ahead of time. When she's not going for training rides along the American River Bike Trail, Cecchi connects her bike to her indoor trainer and can spin 2 1/2 hours while bingeing TV shows. She gets up at 5 a.m. to run in the morning before her 4-year-old daughter wakes up and sometimes trains during her lunch break (a Level 2 sommelier, Cecchi runs Casino Mine Ranch winery in Amador County, with responsibilities around the clock).
"For me, it's been easy to train because I want to do it, and I like waking up early and just getting it done," Cecchi says. "And then I feel really good about the rest of my day."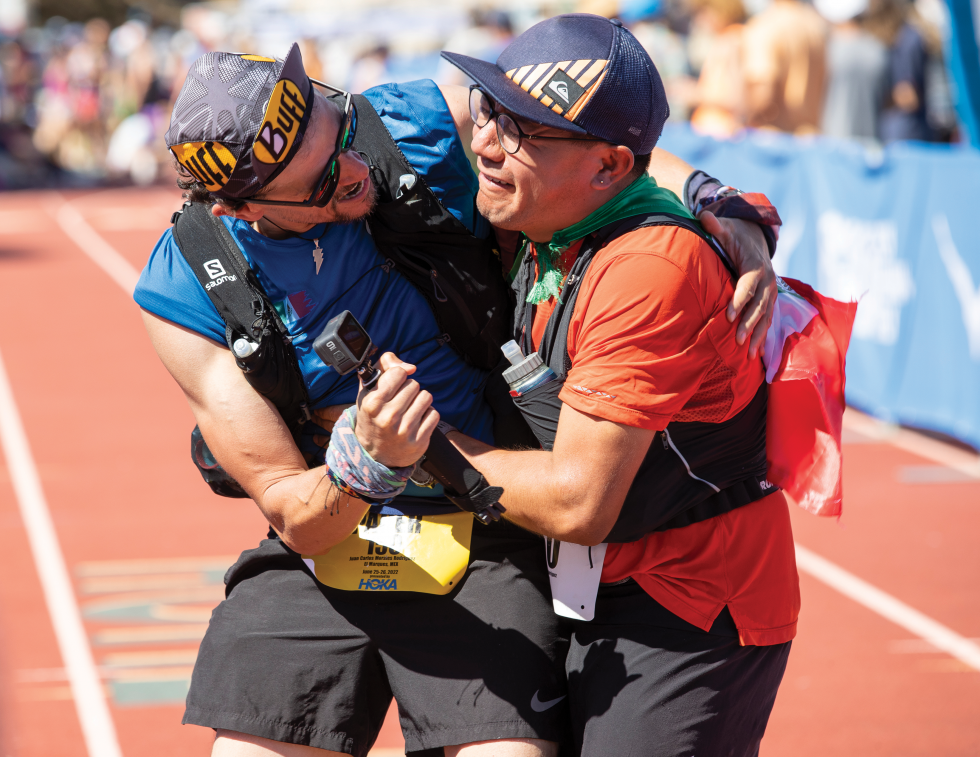 Mac Clemmens, 38, is also training for Ironman California. He completed his first Ironman, Cozumel, in November 2021, with the swim and bike portions going smoothly before needing over six hours for the marathon. In what he refers to as a moment of weakness, he agreed to do another Ironman. His training comes at a busy time: A Comstock's board member, Clemmens sold his business, Digital Deployment, on April 1 and recently founded a new technology venture called Streamline.
"I've found that physical excellence and entrepreneurial excellence are one and the same," Clemmens says. "The driving force is the same, and I need to support both. So, for me, this is about being a successful person, not just a successful professional."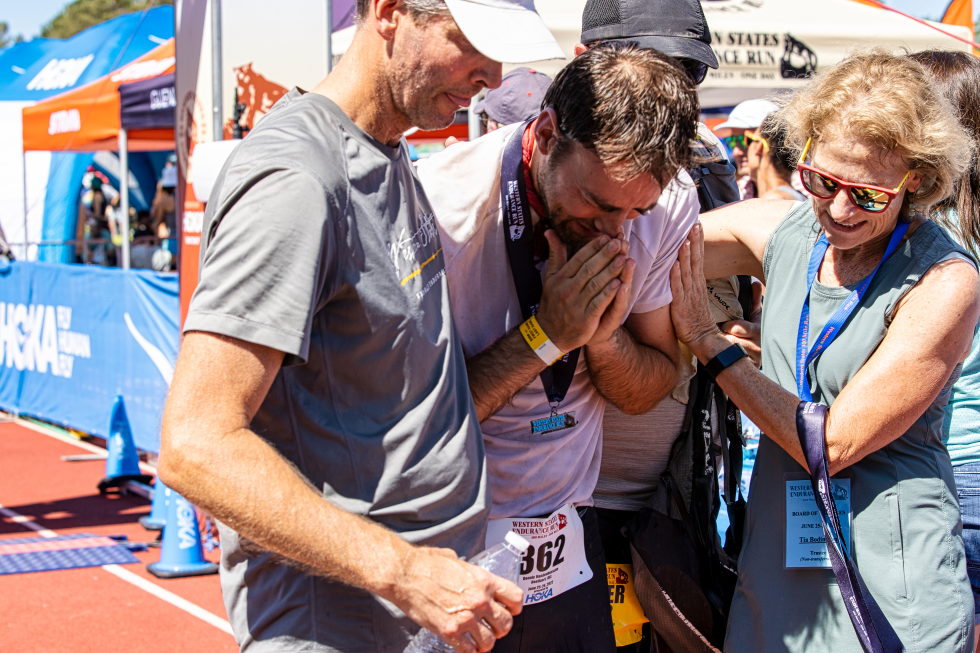 It's not just endurance runners or triathletes. The greater Sacramento region also has its share of climbers, possibly because there are a number of good places to climb within an hour or two drive.
Erik Griffith, 29, who trained to be a climbing guide in Patagonia, Spain and Alaska, owns a Sacramento-based climbing company called Vertical Pursuits, which offers climbing adventures around the world. He says there are good hikes off Highways 50 and 80. Near Kyburz, there is Sugarloaf, a 350-foot rock that juts out off the side of a hill. Not far from decommissioned rail tunnels at Donner Summit, there's some of the best single-pitch climbing in the area, he says.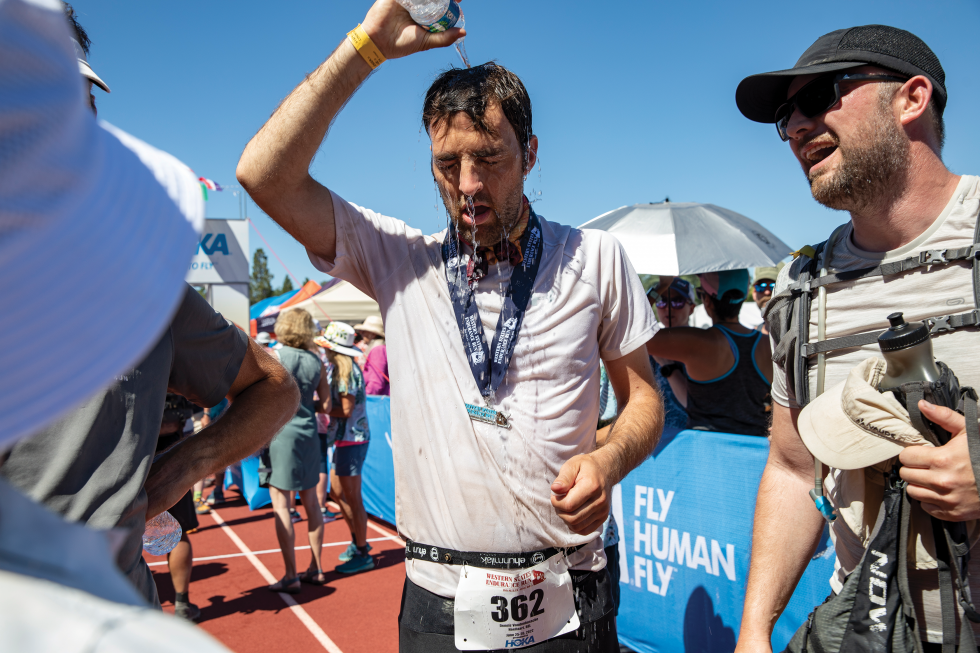 Alex Honnold, who grew up in Sacramento, became one of the world's most famous climbers after he scaled El Capitan in Yosemite National Park in 2017 by hand without ropes or safety equipment. He trained at Sacramento Pipeworks' 40-foot climbing wall. Griffith has trained at Pipeworks as well and has implemented speed tactics to climb the nose of El Capitan in under a day.
It's safe to say extreme athletes tune to their own frequency.
"Any ultramarathon runner, they're not worried about if their car breaks down," says Mansour Monem, vice president for Buffalo Chips Running Club in Sacramento and a 2019 Western States finisher. "Because they can always run it."
That's not to say things always go smoothly though.
When things go wrong
For Western States competitors, the darkest times can come before the dawn, literally. The race kicks off at 5 a.m. on a Saturday, and it's common for runners to run all through the night, with 11 a.m. Sunday being the cutoff to finish and have their results count. But this doesn't make the early morning running any more natural, with Zilaff saying, "By about 2 o'clock in the morning, your body is just saying, 'You got to go to bed.'"
For Zilaff, this culminated in him briefly falling asleep at Mile 83 of his first Western States, immediately waking up as he hit the ground, around 3 or 4 in the morning.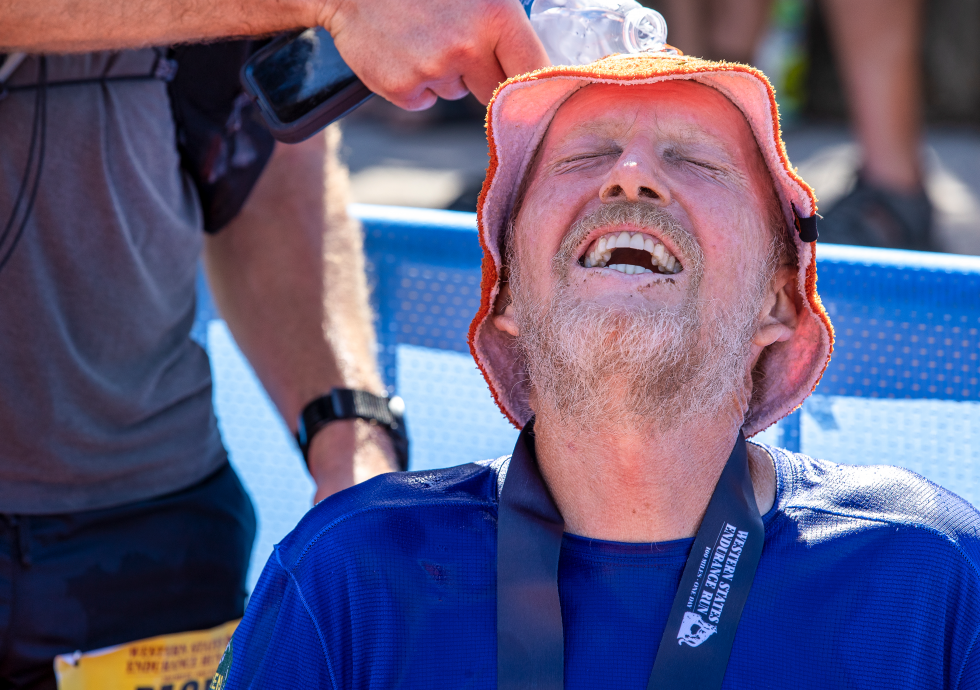 Yet runners find unusual ways to keep themselves going. The Devil's Thumb aid station offers a variety of refreshments that would seem verboten in an ordinary road race, from shots of pickle juice to grilled cheese sandwiches to sodas like Mountain Dew, Coca Cola and ginger ale.
Theo Wirth, 58, of Roseville, a 2005 Western States finisher who also competed in the race in 2022, explains that Coke gives a sugar boost, which he's happy to grab late in the race. "I never drink Coke unless I'm racing an ultra," Wirth says.
When he ran his first Western States in 2005, Wirth finished in 23 hours, earning a buckle for people who finish in under 24 hours. But he suffered bad blisters, with his feet thrashed at the end and had to go to urgent care that night for a shot of antibiotics after one of the blisters became infected.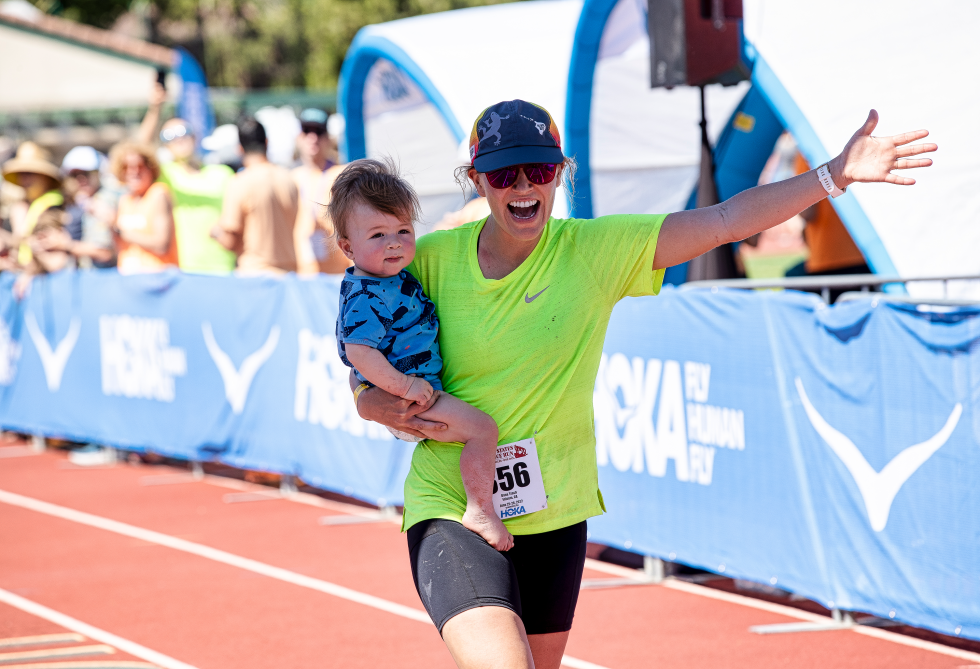 This year, Wirth has a plan. At the race's first major aid station at Mile 30, he will change his shoes and socks and lubricate his feet with Squirrel's Nut Butter, which he says is popular in the ultramarathon community. His wife and three daughters will be split between two support vehicles. One daughter, 19-year-old Chico State sophomore Hannah Wirth, paced her dad for the final 20 miles. (He finished in 27:30:25.)
In general, competitors seem to be moving strategically as they reach Devil's Thumb near the race's midpoint. Most are wearing lightweight vests that allow them to bring supplies like salt tablets or power gel with them on the course. Seemingly all walk into the aid station, which is on a plateau after a valley. It's just one climb in a race where runners go up a total of 18,000 feet and down 22,000 feet.
This aid station can be a critical point to reach in the race, though not everyone makes it beyond. Last year, 36 competitors had to leave the race at Devil's Thumb due to heat and other factors, says Alene Aldrich, a longtime medical volunteer for the race.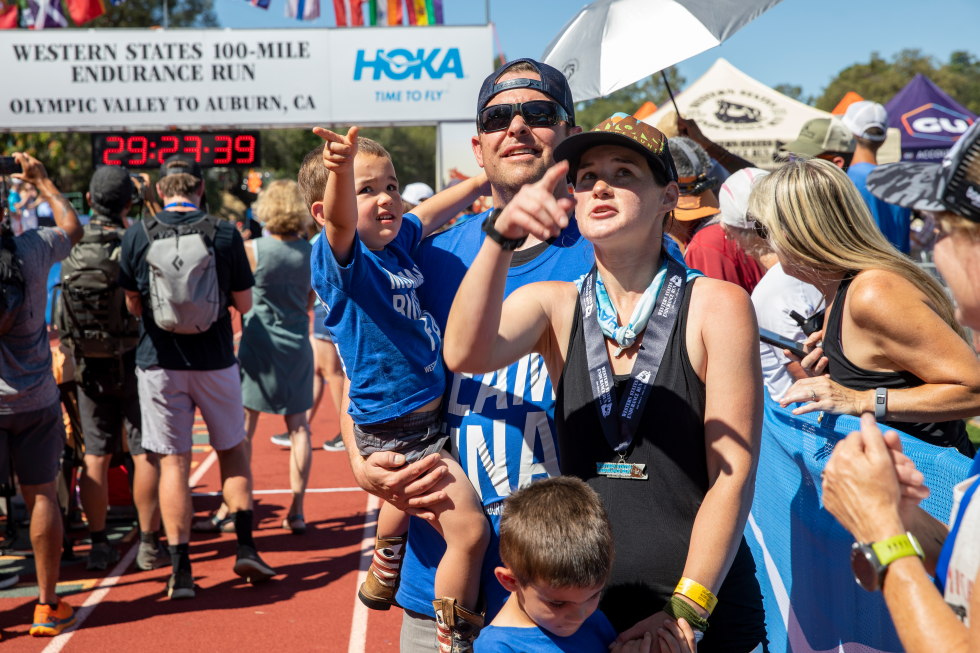 "We see dehydration," Aldrich says. "We see some hyponatremia. But I haven't had it really bad that they need an IV or worse."
Dr. Julie Ingwerson, a UC Davis Health assistant clinical professor whose specialties include sports medicine and who volunteered at Western States in 2014, says extreme sports are definitely a healthy pursuit.
"You just have to be wise about it, like anything in life," Ingwerson says.
Finishing the race
Events like the Tevis Cup and Western States don't come and go quietly in places like Auburn. They are points of immense local pride.
"We call ourselves the Endurance Capital of the World because we had the first long endurance race (done on horse) and then (a) run of 100 miles," says Rachel Radell-Harris, an Auburn city councilwoman.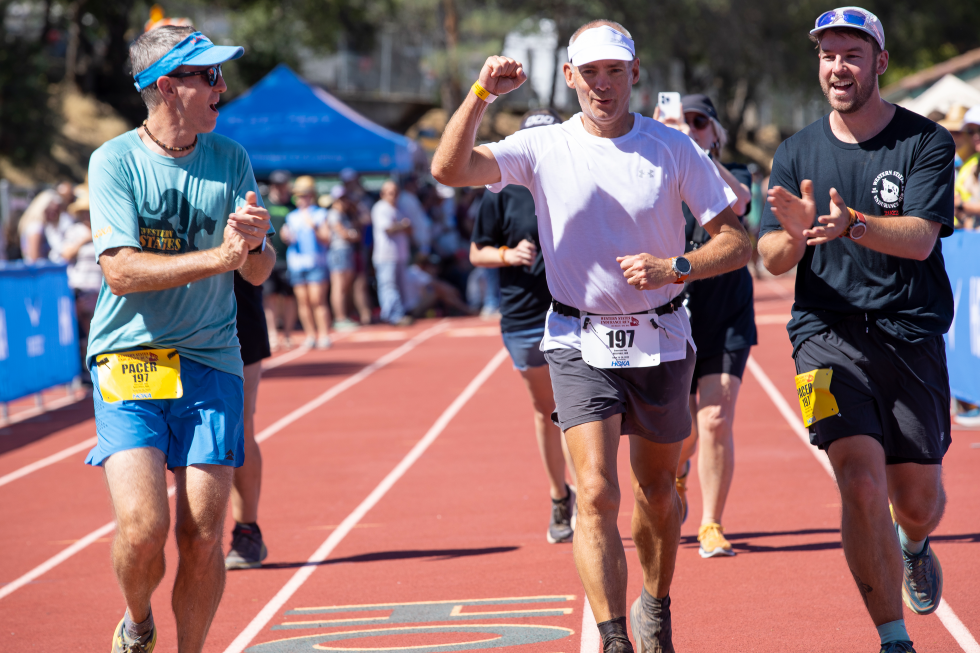 Once a year, Western States is a boon to both Olympic Valley and Auburn, says John Donlevy, city manager for Auburn. He notes via email, "A reality of Western States is that Auburn serves as the base for all of the training leading up to the event (the months prior), the weekdays leading up to the event when the many foreign runners get here and for crew/runners for both Saturday and Sunday."
Christine Horvath, marketing director for Palisades Tahoe, an Olympic Valley resort next to the race starting line, says her company sells out its rooms for this weekend every year.
Those who flock to the area include spectators, family, and friends who line places like Foresthill Road, watching competitors as they start to traverse the later miles of the race. On Sunday morning, spectators packed into Placer High School in Auburn ahead of the 11 a.m. cutoff time for finishers.
Radell-Harris says she's been to the finish line numerous times.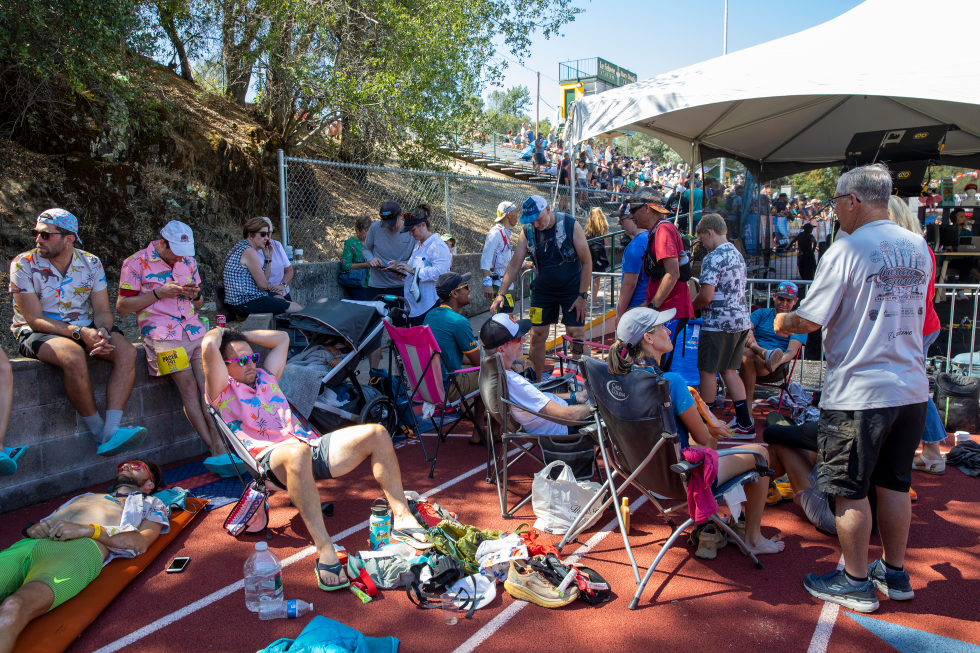 "It's always fun to go," Radell-Harris says. "They run up from the canyon, and then all of the people from all over town, and gosh, everywhere, come to watch them do the finish, and we all sit in the stands and cheer them on as they go around the last lap."
"It's always fun to go. They run up from the canyon, and then all of the people from all over town, and gosh, everywhere, come to watch them do the finish, and we all sit in the stands and cheer them on as they go around the last lap."

Rachel Radell-Harris, Auburn city councilwoman
They're there to cheer for people like 50-year-old Andrzej Ulatowski, the final Western States finisher, who completed the race with about four minutes to spare. The cutoff is merciless, with one woman behind Ulatowski missing by about two minutes and her time not counting.
A few hours before this reckoning, Matt Ward finally finishes at 7:41 a.m. on Sunday. At 26 hours and 41 minutes, Ward's time isn't fast enough to earn him a belt buckle, nor slow enough to earn him the most desperate of cheers. He finishes 152nd out of 383 starters and 305 finishers.
All the same, after seven years, Ward has finally finished a Western States Endurance Run. And in the world of ultramarathoning and extreme sports, that's sometimes enough.
–
Stay up to date on business in the Capital Region: Subscribe to the Comstock's newsletter today.