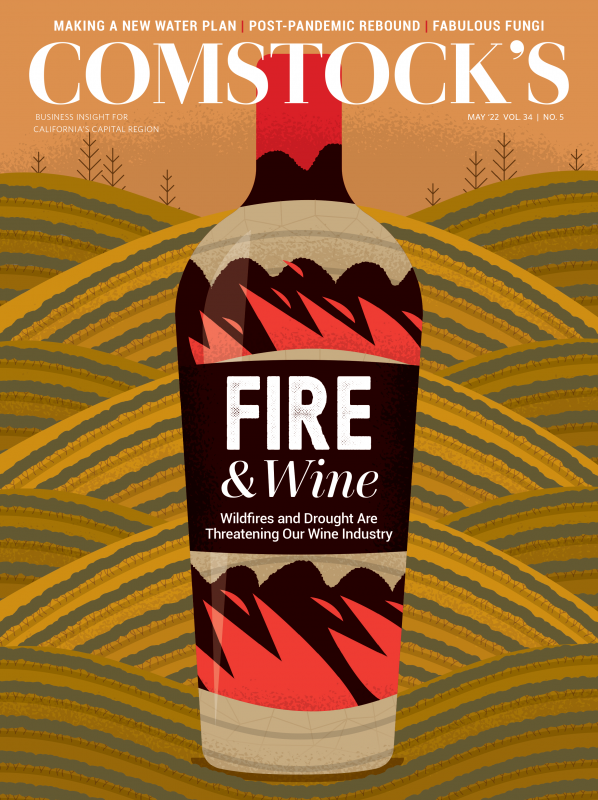 This story is part of our May 2022 print issue. To subscribe, click here.
It's closing in on 50 years since Frank Hein moved his family to Davis to open the Freewheeler Bicycle Center. It wasn't the first bike shop to open in a town that was quickly gaining a reputation of being one of the most bike-friendly in the country, but today Freewheeler can claim it has outlasted them all.
Hein is still involved with the business, located in the heart of downtown Davis in its original location. Two of his three sons and his granddaughter now run Freewheeler's day-to-day operation, thriving for almost five decades because of their unique family dynamic, says Sheri Hein, Frank's granddaughter.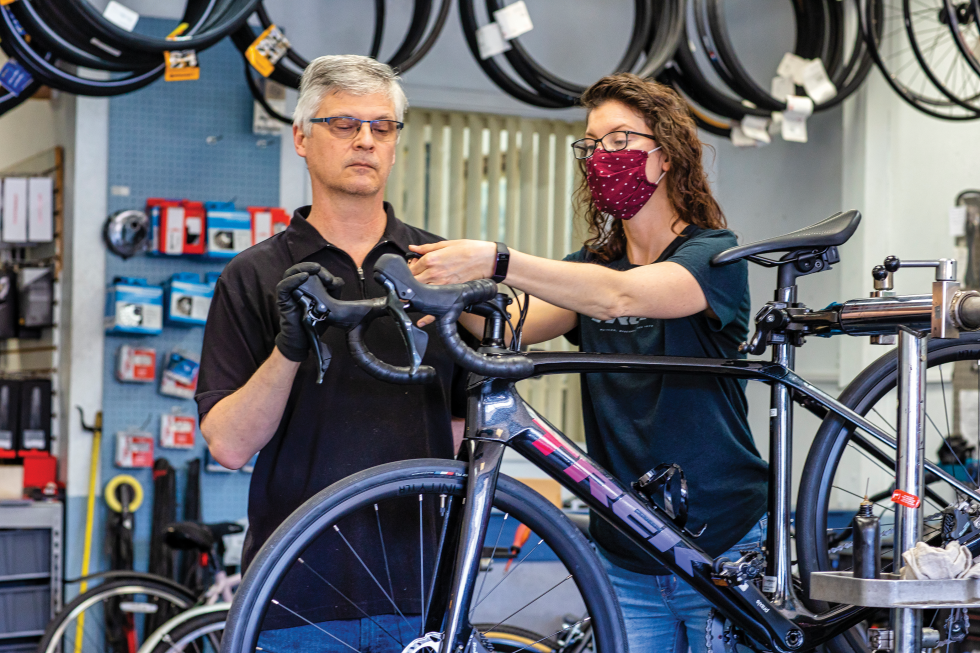 "My grandfather is a very savvy businessman and he has kept us on track, from a business perspective, for all these years," says Sheri Hein, who runs Freewheeler along with her father Jeff Hein, uncle Kevin Hein and other family members and part-time employees. "But we've thrived also because we're family. It's a labor of love for us. No one here is making a ton of money; no one is driving a Mercedes. We like what we do here. We like coming to work, working with each other, and being part of our community."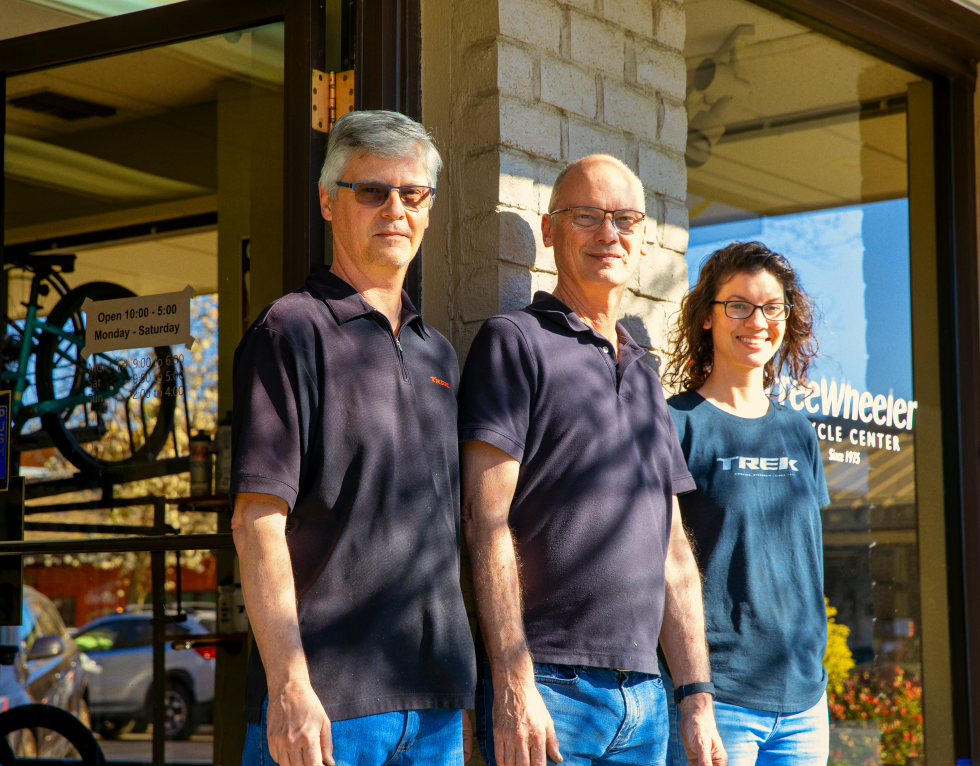 Frank Hein started Freewheeler when the family, all avid cyclists, moved from Southern California in the summer of 1975 as part of a group promoting the start of bicycle shops in selected cities, Sheri Hein says. The only other bike business in Davis at the time was B&L Bike Shop, which closed in December 2020. The original Freewheeler building was just 800 square feet and has since grown to 2,600 square feet, featuring 100 assembled bikes in stock along with a full-service repair center, occupying the corner at 2nd and F streets.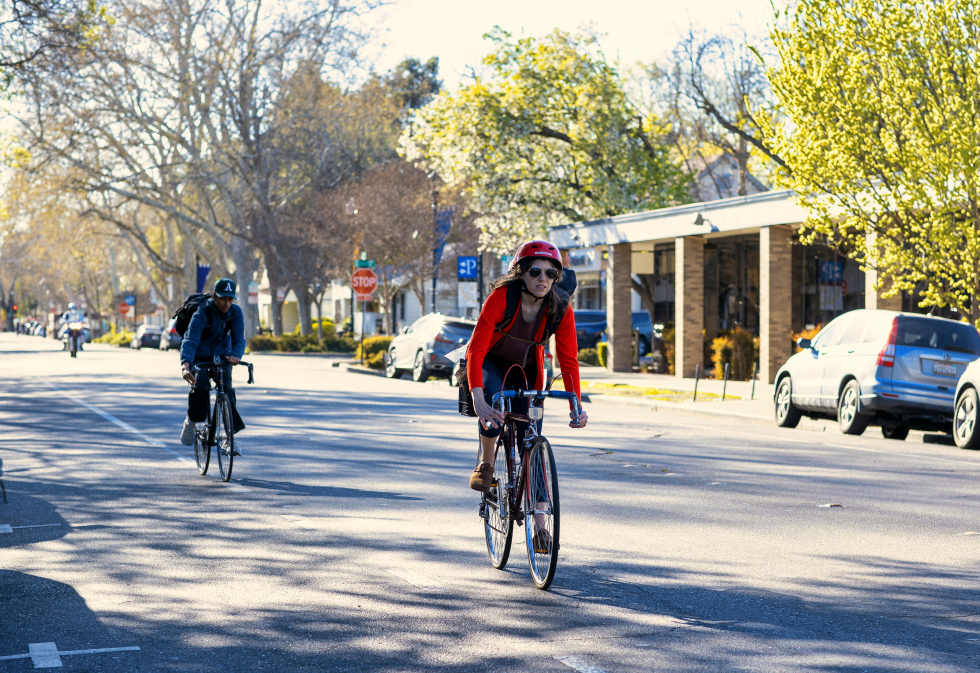 "This is a great bike town, largely because of the university, which we are, of course, very grateful," Sheri Hein says. "And as the university has grown hugely, our business has grown along with it."
By 1975 when Freewheeler opened, Davis' reputation of being the premier bike town in the country was already cemented. In 1967, Davis approved the first designated bike lane in the U.S. on 8th Street between A Street and Sycamore Lane, and others soon followed.
Today the population of Davis is just under 70,000 and features such bike-friendly amenities as 4,300 bike racks — including over 2,000 in downtown alone — 63 miles of pathways, and over 100 miles of dedicated bike lanes. The city says that 75 percent of all Davis roads have a posted speed limit of 25 mph, and the continuous 12.5-mile loop around the city, rideable by all age groups, connects most neighborhoods, parks and schools.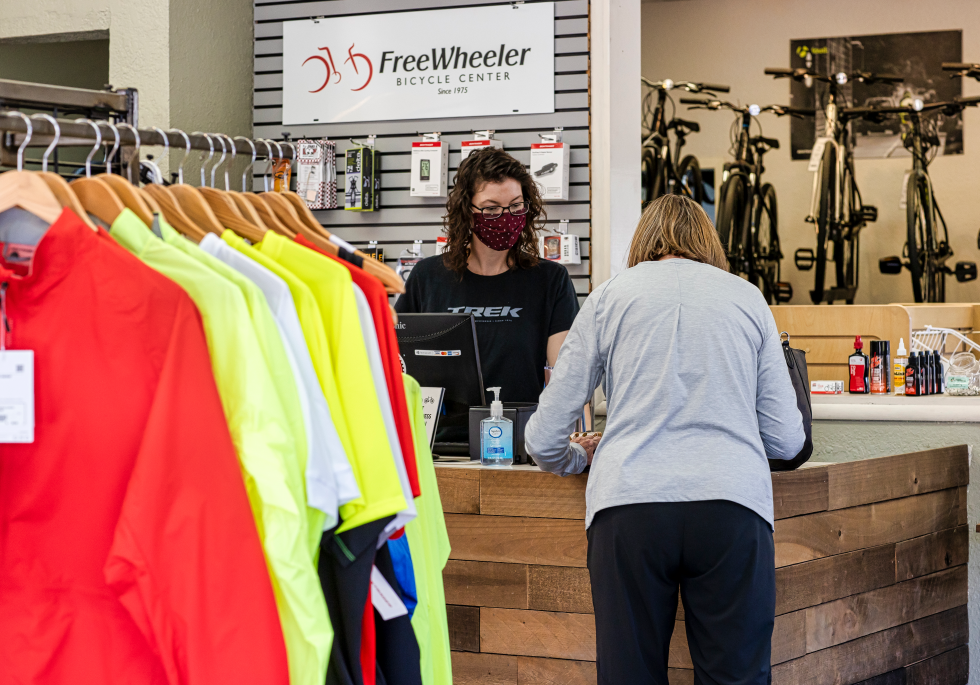 "That's the golden ring," says Maria Contreras Tebbutt, an 11-year volunteer with The Bike Campaign and Bike Garage, a volunteer group that produces a comprehensive bike street map and repairs bikes.
Sheri Hein says Freewheeler has taken pride in being part of that growth and community education efforts. "I think it's unique the level of service we provide, but there's also something to be said about our longevity," Hein says. "It's so cool that we've seen generations of families come through here. We've had kids who bought their first bikes here and now they're back, buying bikes for their grandkids. That's so neat."
"It's so cool that we've seen generations of families come through here. We've had kids who bought their first bikes here and now they're back, buying bikes for their grandkids. That's so neat."

Sheri Hein, co-owner, Freewheeler Bicycle Center
While Hein says she studied criminal justice at Sacramento City College and wanted to be a police officer, she eventually returned to Freewheeler, just like other members of her family.
"We have a history here of going through legal fields and then coming back to the bike store," she says. "My uncle is an attorney and then he came back to the bike store. I worked as a paralegal and then came back. I guess there's a lot to be said about doing simple jobs that you enjoy."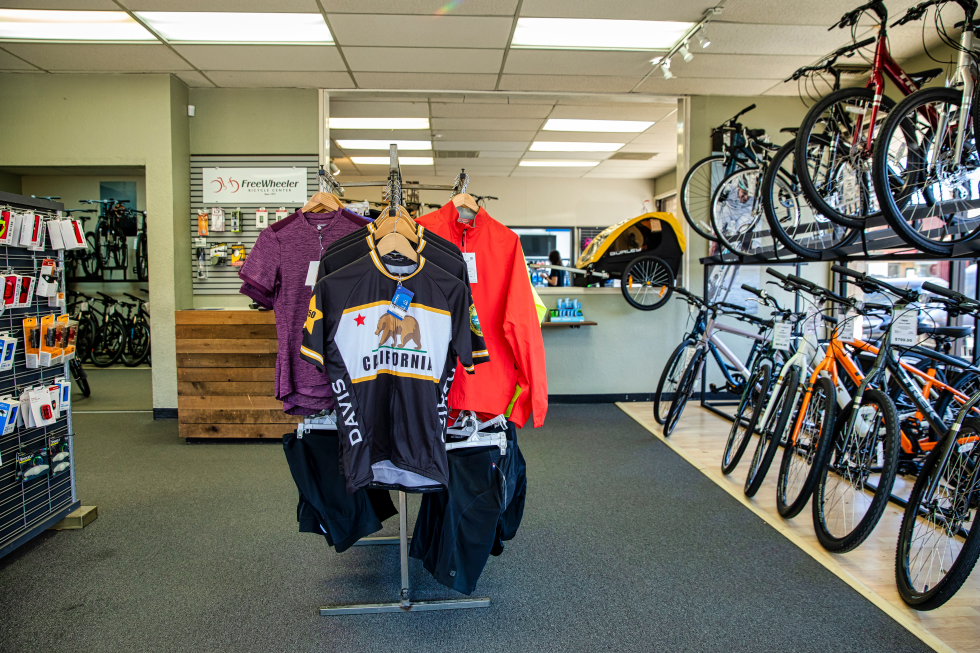 Outdoor activities such as bike riding increased dramatically during lockdown. Freewheeler was forced to close to the public in March 2020, Hein says. But workers continued to repair bikes, picking them up at people's homes and bringing them back to the shop, before slowly reopening, first by appointments only, then limiting the number of customers inside.
"The demand was huge, really the biggest I've ever seen in my 20 years," Hein says. "People were just so hungry to get out."
–
Stay up to date on business in the Capital Region: Subscribe to the Comstock's newsletter today.