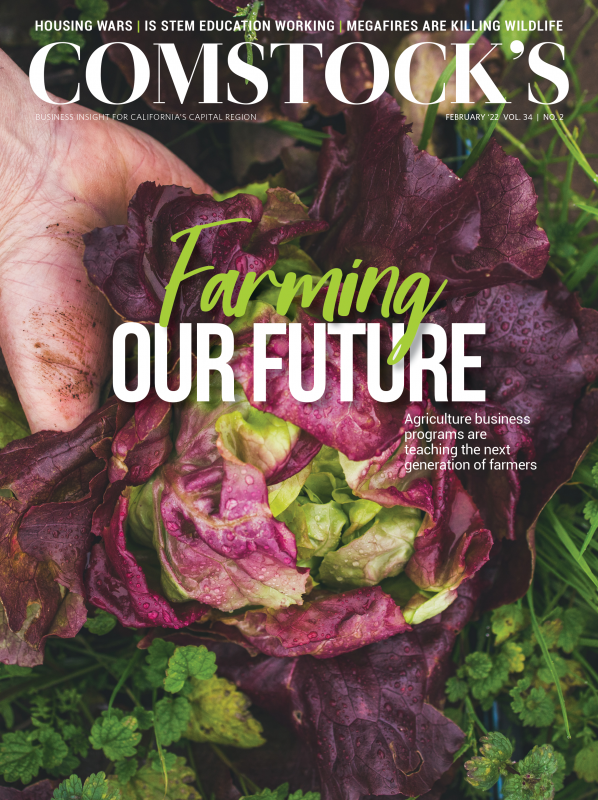 This story is part of our February 2022 print issue. To subscribe, click here.
Vallejo's Mare Island is full of eclectic, under-the-radar destinations, with the Mare Island Art Studios as a must-see stop. The "island" is actually a 4-mile-long, 1-mile-wide peninsula, 20 miles north of San Francisco off Highway 37. It's the former site of the first U.S. Naval installation on the West Coast, established in 1854, and later became the Mare Island Naval Shipyard before it closed in 1996.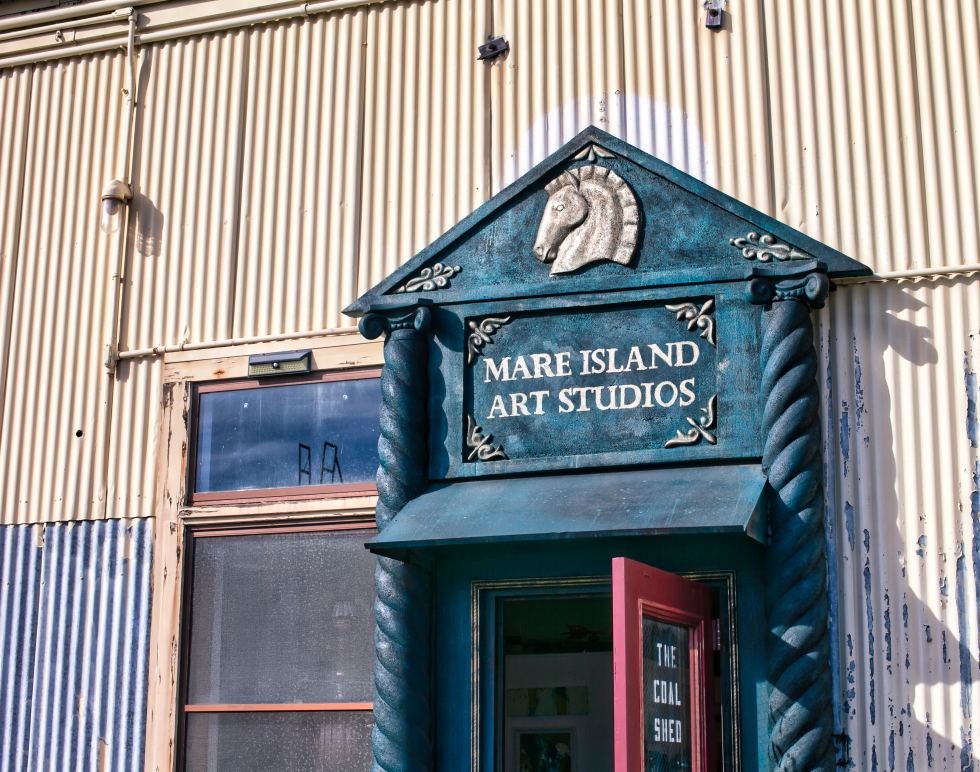 Today, Mare Island is fully open to the public and features about 300 homes and apartments, more than 100 businesses, and Touro University, dotted among the remnants of the old naval base.
Mare Island's only art collective was founded in 1999 by artist Tim Rose as Coal Shed Studios and was located along the waterfront on 4th Street. The studios became a corporation just before development of the "Wet Mile" stretch of breweries, wineries and restaurants prompted the move to a larger waterfront space a few blocks east in 2018.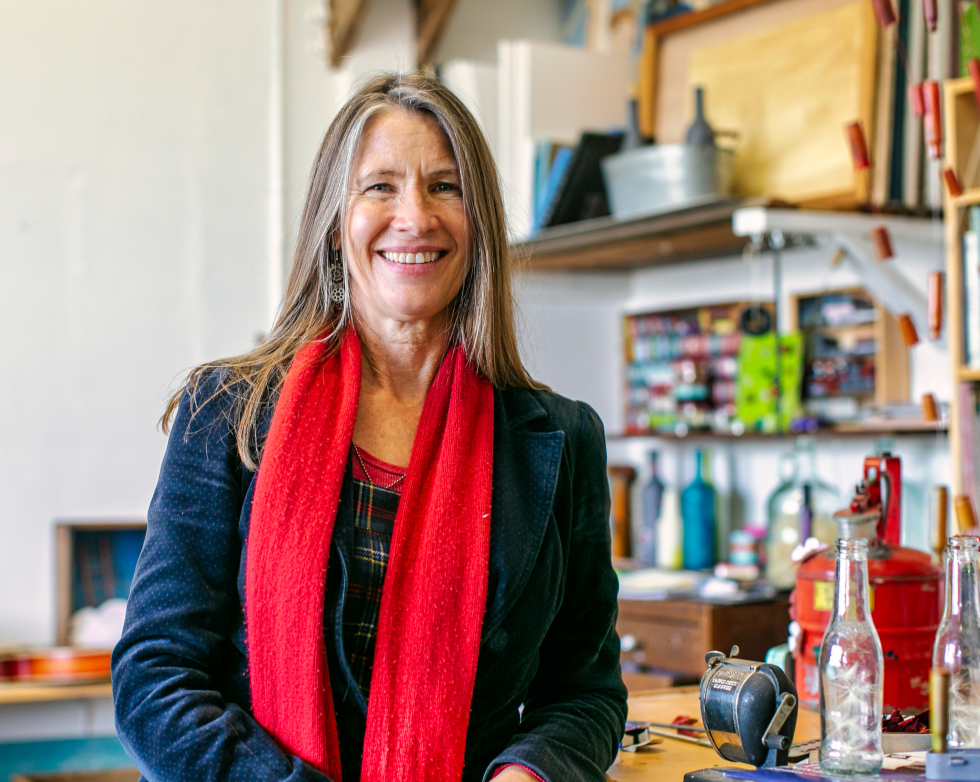 MIAS provides public and private gallery space for 19 diverse artists who specialize in media including mosaic, fabric, wood, ceramic, sculpting and photography, says artist Erin Bakke, who serves as the group's "loosely appointed general manager."
"We loved the old spot," says Bakke, referring to the original 20-year location along the Napa River. The new location on Pintado Street, however, is also along the Napa River waterfront with views of San Pablo Bay, Mount Tamalpais and the East Bay hills, and features 10,000 square feet of space, filled to capacity.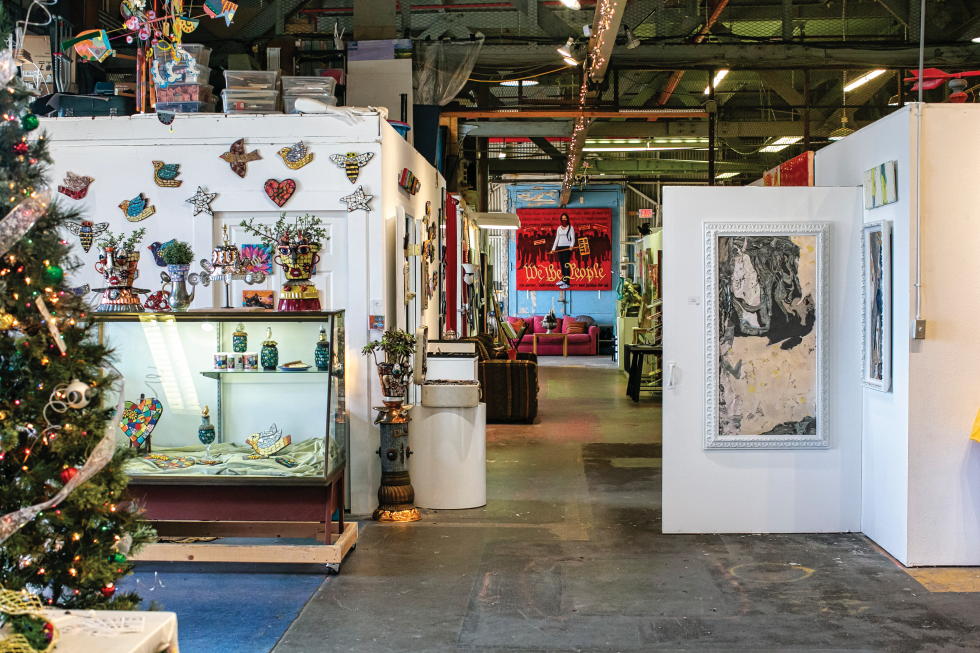 "It's a great space; we're using every inch of it," Bakke says. She says that the Vallejo-based developer the Nimitz Group, which purchased Mare Island's 500 acres in 2019, has been good to the collective "in terms of creating an affordable place for us to continue creating art."
The studios were closed to the public through most of 2020 due to COVID-19 restrictions, but came back strong in 2021, hosting events such as its popular Holiday Bazaar throughout December, individual and guest artist shows, and other art-related events including poetry readings and figure drawing sessions.
Mixed media artist Priscila Soares, a native of São Paulo, Brazil who's been with the studios since the move into the new space, has created a unique niche for her art and gained national attention. Soares and one of her sons have hearing disabilities, which she amplifies in her art, including female figures with wings coming out of their ears.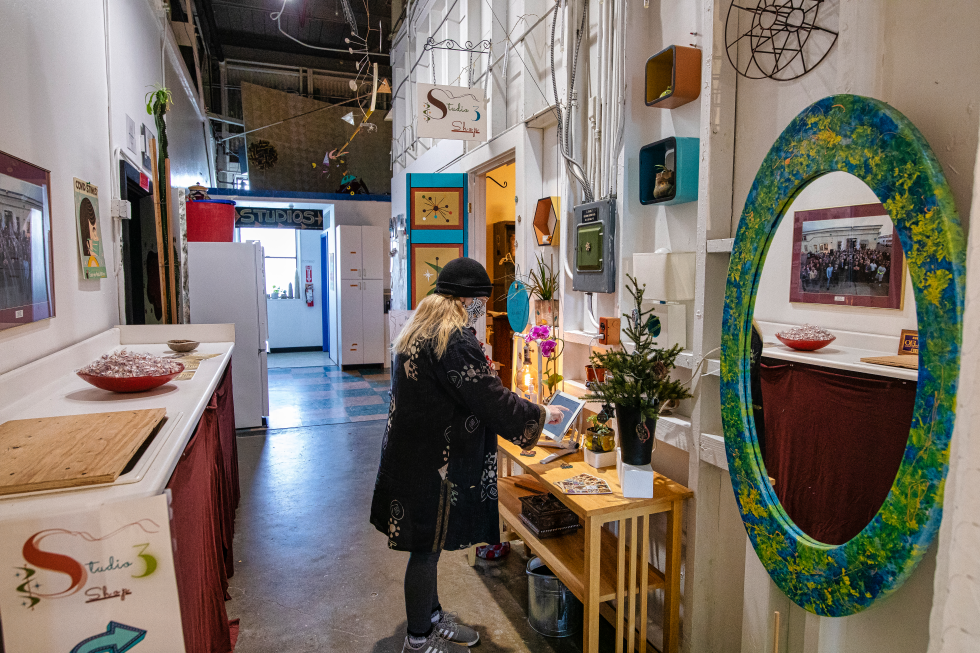 "It's a way of putting a little piece of me in the work that I do," says Soares, who has experienced hearing loss since she was 17. "It's such an invisible disability, and it came out when I was discovering who I was as a person and how to be more of me. There was a calling to portray that in my art — embrace who you are fully. No matter if I'm doing sculptures or water colors or papier-mâché, the message behind it is the same."
"It's such an advantage having access to such a large place and being together as a collective."

Lony Maya Neubaser, artist at Mare Island Art Studios since 2018
A children's book Soares illustrated with author Stephanie Marrufo, "All the Ways I Hear You," is scheduled to be displayed in the upcoming movie "Creed III," Soares says, adding that the wife of a character in the "Creed" franchise — an offshoot of the Sylvester Stallone "Rocky" movies — has a hearing disability that has gotten progressively worse.
The artists at MIAS tout the collaborative efforts found among the collective, the weekly planning meetings, and having the room to spread out.
"It's a wonderful location," says artist Sherry Tobin, who also lives in Vallejo, and describes her art of mixed media mosaics derived from bits and pieces of everyday items as "whimsical nonsense."
"I like to work late at night when it's quieter, so my fun thing is being there at three in the morning," Tobin says.
Lony Maya Neubauer, a pottery artist at MIAS since 2018, also raves about the collaborative aspects there. Her husband Matt Neubauer, a sculptor, has been with the Mare Island collective for more than 20 years, she says.
"It's such an advantage having access to such a large place and being together as a collective," she says. "It's a big difference than being an artist just by yourself. We help each other out a lot. It's a really great group."
–
Stay up to date on business in the Capital Region: Subscribe to the Comstock's newsletter today.