John Marti of Citrus Heights knows the value of teamwork.
An Army vet who lost his right leg in 1985 due to a non-combat infection at age 21, he learned to use determination, self-discipline and skill to achieve a common goal with his colleagues in the military.
But in the years following his honorable discharge, after mastering the solitary sports of handcycling, parachuting and skiing, he applied those values of teamwork to motorsports.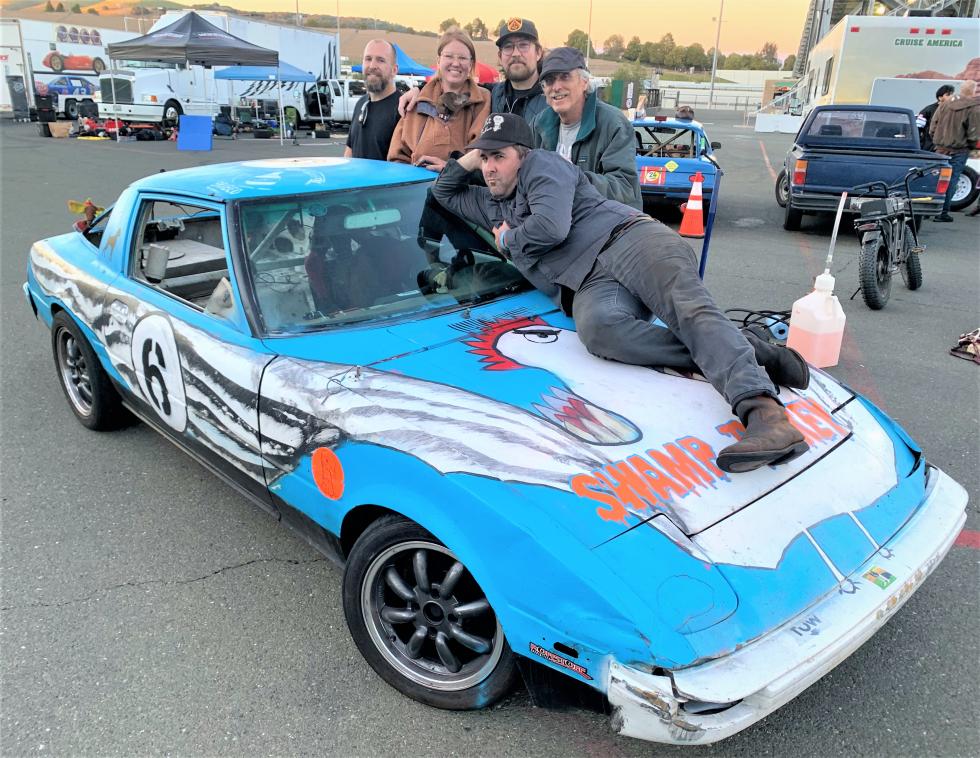 Marti is one of four amputee veterans driving for Ranger Road, a Rancho Cordova-based nonprofit that helps veterans. "I've been with the team three years and the results have been awesome," he says at Sonoma Raceway's recent 24 Hours of Lemons endurance race. "I love what it does for you. There's an adrenaline rush and all that, but it's the camaraderie of the people I get to hang out with that is the main reason I'm here. …The benefit on top of that is driving the car."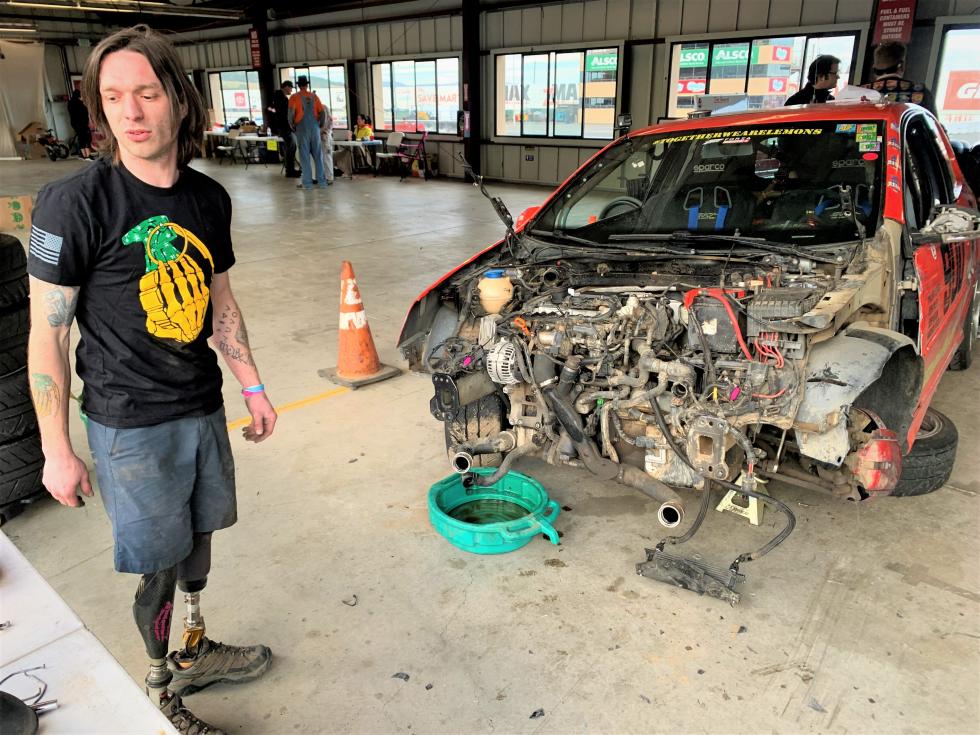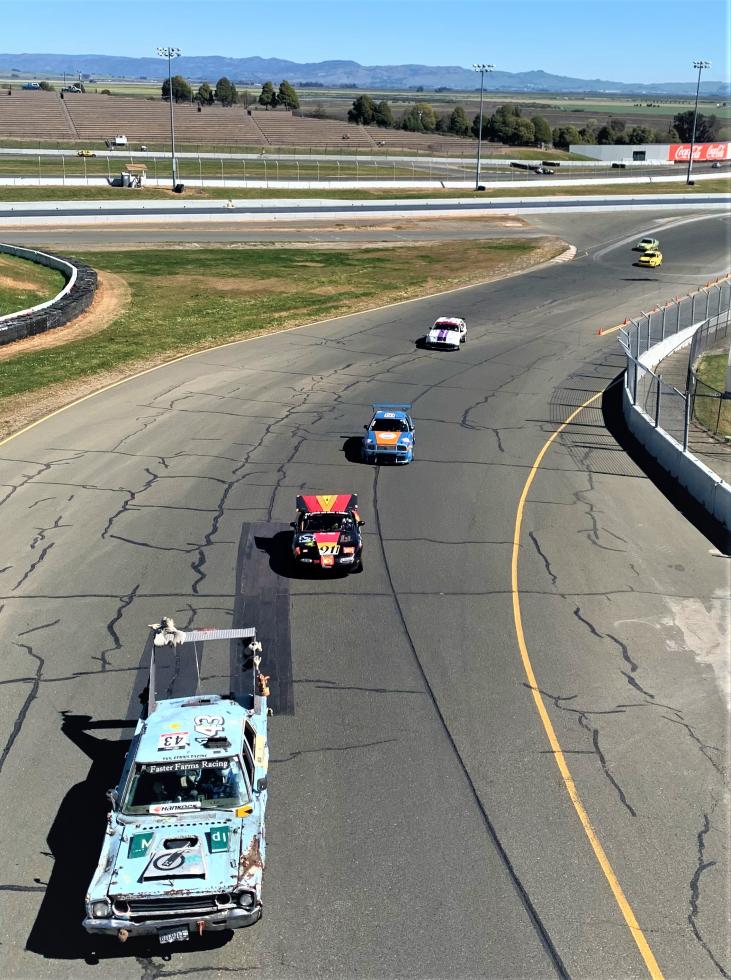 Judging by the enthusiasm of nearly 500 drivers in about 160 cars entered March 12-13 in the carnival-like event, Marti wasn't alone. Launched in 2006 at Altamont Pass east of San Francisco, the 24 Hours of Lemons series was conceived as a low-cost way for amateurs to strap on helmets and drivers suits and put pedal to metal. Parts farce and fantasy, the series showcases an absurd and eclectic mix of cars valued at no more than $500 — excluding roll cages, six-point seatbelts and fire extinguishers. Winners are not those who finish first, but those whose car completes the most laps.
The popularity of the series has mushroomed, with nearly three dozen events annually nationwide, including a late May date at Thunderhill Raceway in Willows north of Sacramento and a return to Sonoma's 2-mile road course in early December.
Its name is a play on words, alluding to the long-running — and far more expensive — 24 Hours of Le Mans, a sports car race held annually in France. Unlike the French race, the spoof version doesn't last 24 hours. Instead, it's about seven hours over each day of a two-day weekend.
Instead of the luxurious hospitality suites where factory-backed Le Mans teams host their drivers and sponsors, many teams at Sonoma camp in cars, trailers or tents erected in a parking lot adjacent to their banged-up wrecks. Instead of fine wine and hors d'oeuvres, they drink beer and eat barbecued burgers and hot dogs. Hangovers on race mornings are not unheard of.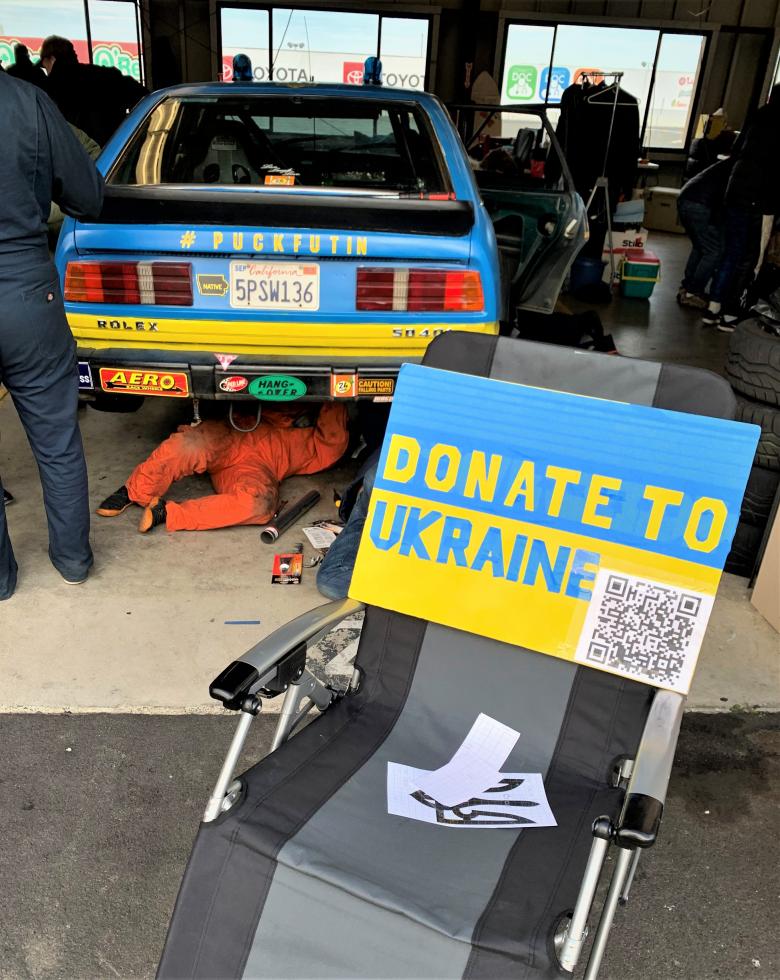 Teams compete for most laps led in three classes. There are also prizes for the most colorful car or offbeat theme. Irreverence is key. The program for Sonoma, held at Sears Point, is called Sears Pointless. A sampling of team names — Four Idiots Racing, Team Apathy, Hit and Run Racing, Ran When Parked Racing, Eye Sore Racing and Too Stupid to Know Better Racing — showcases the event's off-the-wall approach and appeal.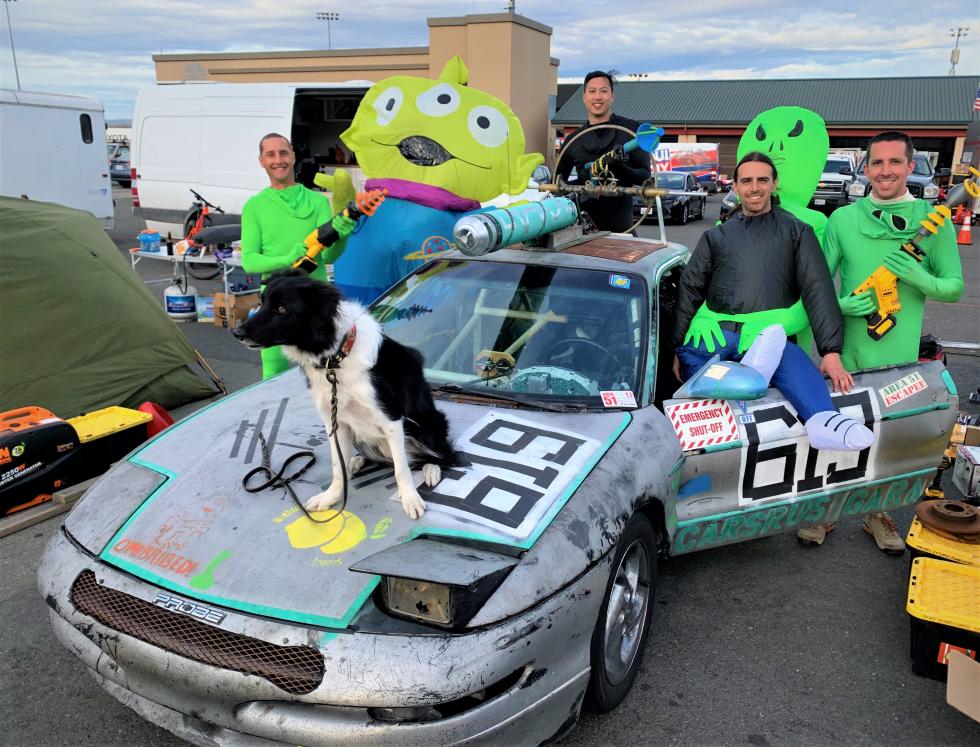 "It's Halloween meets gasoline," says Steffany Brunelli of Carmichael, clad in flesh-colored long johns and pasties. She insists she's the "womanager" (not manager) of a first-year Placerville team called Indecent Exposure.
Among other entries: Off-duty firefighters that salvaged an abandoned 1959 Pontiac that had become a homeless encampment; high-tech scientists looking for high-speed excitement; teenage siblings whose parents would rather have them getting high on life behind the wheel instead from a drug deal; and retirees seeking to bond with their offspring.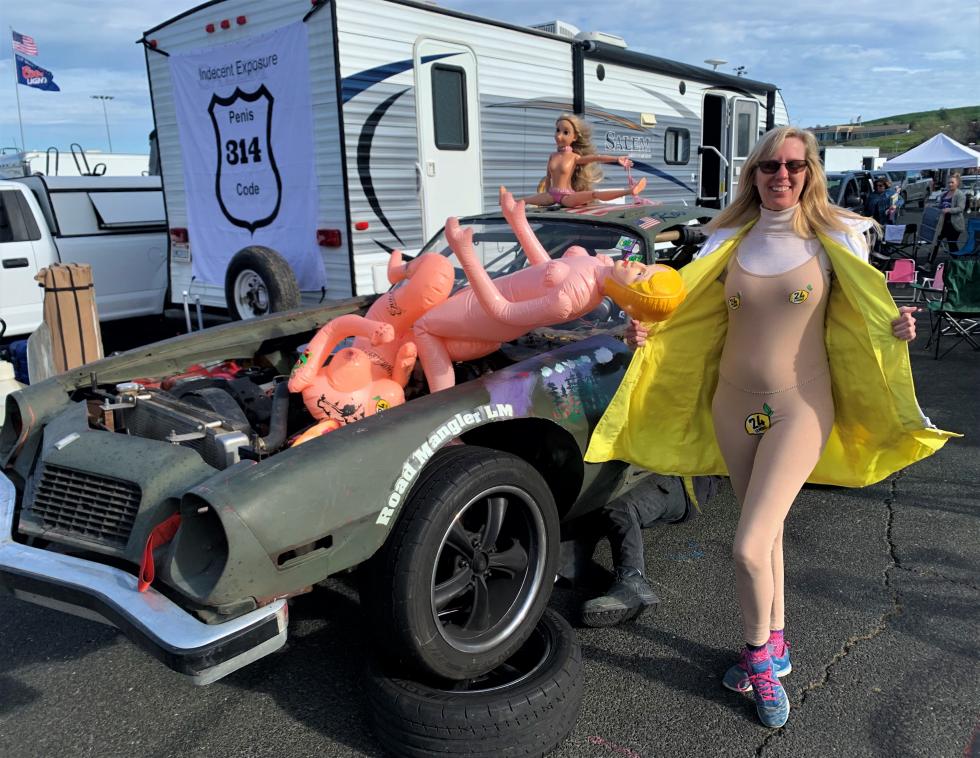 "I do it for the memories," Owen Kittredge of Lincoln says about why he's part of Swamp Turkey Racing with his two grown sons. "It's really been enjoyable."
Aside from the fun, the motivation for the nonprofit, all-volunteer Ranger Road squad of supporters is to help halt the average 22 suicides daily among active and former service members.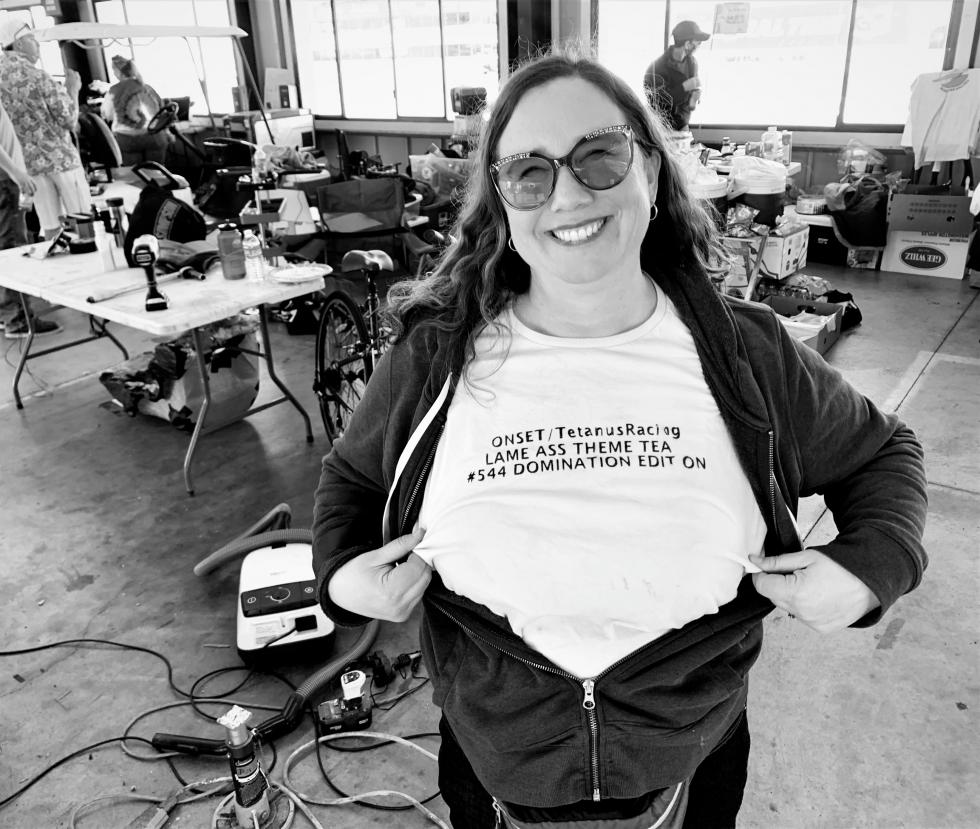 "It's a mental game," says Marti, whose day job is providing medical supplies for American Mediequip of Roseville. "That's the hard part. This gets vets out of the house, especially the newer-injured vets. They're not aware mentally what they can accomplish. They just know it's tough. This shows them what they're able to do when they put their mind to it."
–
Stay up to date on business in the Capital Region: Subscribe to the Comstock's newsletter today.