For the second time, a fire station in downtown Roseville has lost its chance to become a university campus — but plans are still underway to bring an institution of higher education to the city.
When the city of Roseville sold a downtown fire station to the University Development Foundation in March 2017 to build a graduate campus for U.K.-based University of Warwick, as Comstock's previously reported, the sales agreement included a proviso: The city could repurchase the station if the foundation hadn't made sufficient educational investment in the building within 24 months.
University of Warwick scrapped its plans to come to Roseville in December 2017, for what project spokespeople at the time referred to as "geopolitical" reasons. More recently, the University Development Foundation, which is tied to longtime Sacramento developer Angelo Tsakopoulos and chaired by his son Kyriakos Tsakopoulos, had been in discussions with Hillsdale College, a private, religious institution based in Michigan.
Finally, the city has its fire station back, closing escrow March 30 according to spokesman Brian Jacobson. While work is ongoing to bring more colleges or universities to the south Placer area, there appears to be no chance of it happening at the creekside former fire station.
"As far as I know, they're still planning to come to Roseville," Roseville Economic Development Director Laura Matteoli says about Hillsdale College. "That's what they have indicated, I think they've been working on it. They want to have a presence in downtown Roseville. However, the fire station was not the site for them."
Roseville had sold the fire station to the foundation for $190,000, with the city spending roughly $7 million to build a replacement station nearby. The city repurchased the station for $350,114, which included interest, closing costs, and over $100,000 in remediation expenses that it reimbursed the foundation and others for.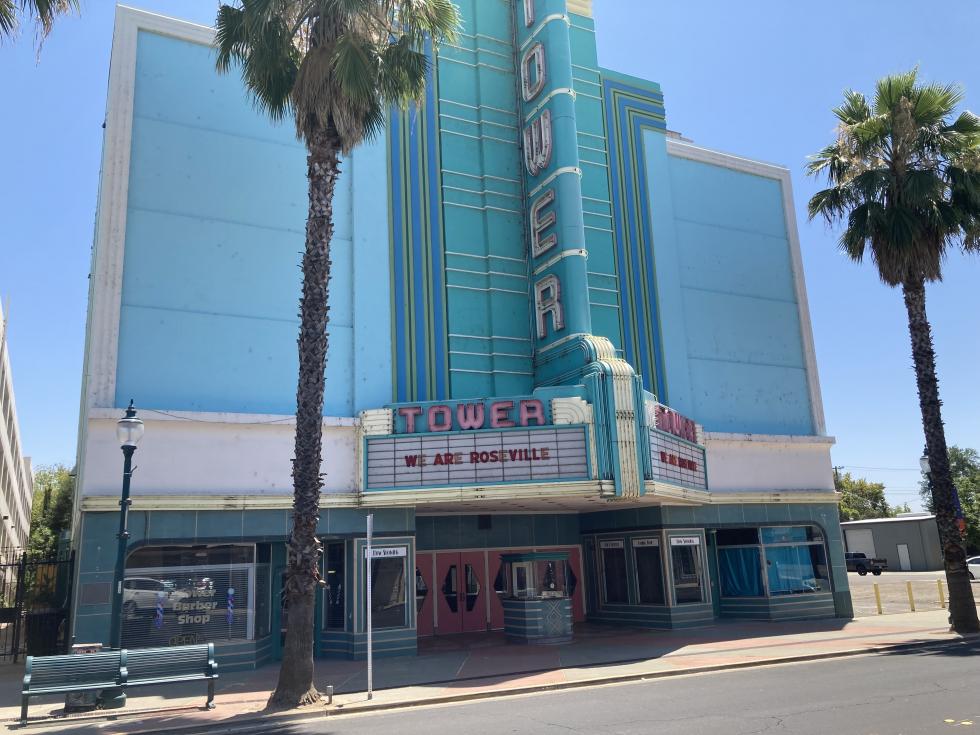 "We have diesel fuel that had leaked over 50 years of being used as a fire station," Matteoli says. "We got the majority of it, but there was a little bit left under the foundation of the building." She says the city is moving forward redeveloping the former fire station for residential or mixed-use purposes.
Where more higher education could now emerge in the Roseville area remains to be seen. Rocklin's Sierra College operates a downtown Roseville campus in a city building that opened in late 2016. Several other area plans, some longstanding, are also in the works.
Roseville City Council voted last year to sell Tower Theatre on Vernon Street, which Angelo and Sophia Tsakopoulos gifted to the city in 1989, to the University Development Foundation for $1. Matteoli says the Tsakopoulos family has an option until the end of this year to accept the city giving back the theater. Asked if Hillsdale College could use the property, Matteoli says, "That certainly is an option."
Tsakopoulos also has an offer going back roughly 20 years to provide land beyond Roseville's western limits to build an undergraduate campus in exchange for the right to develop adjacent land for housing. Another developer, Eli Broad, who died in April at age 87, gifted 300 acres of land northwest of Roseville city limits to California State University Sacramento last year so it could build a satellite campus in unincorporated Placer County.
In a statement provided by a spokesman, Kyriakos Tsakopoulos says that while his group had hoped the downtown fire station could be suitable for higher education, "in the end we thought it best to return the property to the city" and that his group "continues to work to expand higher education opportunities in the region."
Hillsdale College has courted controversy in recent years with its close ties to Donald Trump. The former president appointed the school's president, Larry Arnn, to chair his 1776 Commission, which spurred outrage by releasing a report on Martin Luther King Day defending America's history of slavery. Still, Matteoli remains optimistic about the college ultimately coming to Roseville.
"Everything I've heard from the UDF is that the negotiations are moving along," Matteoli says. "COVID put a damper on some of those discussions and now things are picking back up. So I'm pretty hopeful that it will be Hillsdale, and I hope at the end of the year, they make an announcement and start moving forward with the education in south Placer."
–
Get all our web exclusives in your mailbox every week: Sign up for the Comstock's newsletter today!