The windows are dark and the steam table is empty on Saturday at Every Little Thing Jamaican, a grocery store and takeout food business in Suisun City. The owners, like about 12 percent of Jamaicans, are Seventh Day Adventists, and Saturday is their day of rest. But come Sunday the line may stretch to the door of the 1,300-square-foot space, winding through aisles stocked with canned cheese, dumpling mix and ginger beer.
The first arrivals at 11 are here for breakfast, when the main course is ackee and saltfish, often called the national dish of Jamaica. In the pan, it looks like your average brunch buffet scramble, but take a closer look and you'll see that those yolk-yellow curds are something other than eggs. This is ackee, a fruit native to West Africa that is poisonous when green; when ripe, the lobes of flesh that surround its jet-bead seeds mellow into something like panna cotta. It's a delicate foil for the potent flakes of saltfish, dried and salted cod that was valued for its longevity in the days before refrigeration.
The ubiquity of the North Atlantic fish in Jamaican cuisine is a remnant of three centuries of British rule, during which the first ackee seeds likely arrived on a ship carrying enslaved West Africans to the sugar plantations. But ackee and saltfish — sparking with scotch bonnet and black pepper — is a uniquely Jamaican combination, one of the many points of joy Jamaicans forged from centuries of hardship. It makes for a bracing breakfast, especially when accompanied by one of two sets of starches available here: fried plantains and johnnycakes (knobs of fried dough that taste lighter than they look) or relatively virtuous boiled dumplings, bananas and yam.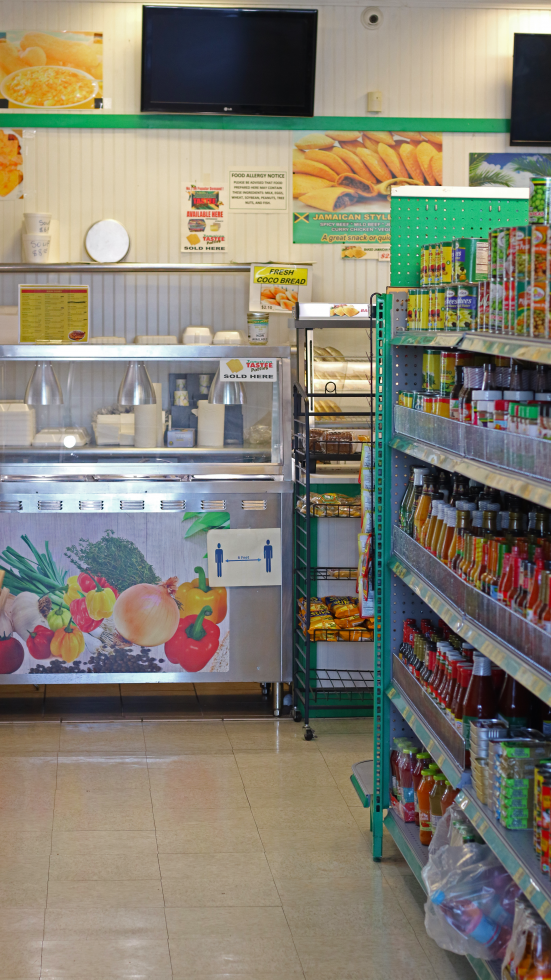 When morning grades to afternoon, ackee and saltfish will make way for jerk chicken — the best-known ambassador of Jamaican cuisine — and Jamaican-style chicken curry breathed through with allspice and thyme, which should be equally famous. There's fish on Sundays, too: escovitch, fried filets under a confetti of sweet-and-sour peppers, and brown stew snapper that gets its mahogany depth from sugar caramelized within a blink of burning. This is the lunch menu and ostensibly the dinner menu too, but the shop closes at 6 and food often sells out well before then.
The business is clearly not struggling from its decision to stay closed on Saturdays. "When we started out, we had a lot of people who ridiculed us, and some actually turned up their nose at that," says Victor Headley, who co-owns the business with his wife Pauline Headley. "We close on the Sabbath and we don't have enough things to sell when we come on Sundays. So it's just one of those blessings we've had."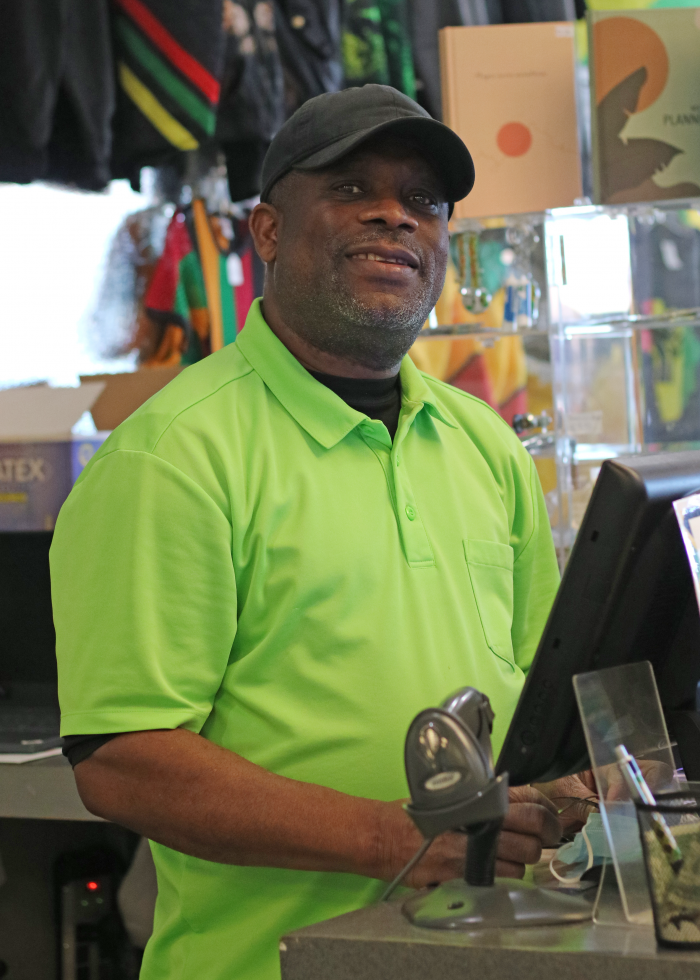 This faith-based approach defines how the Headleys do business — faith in their religion and in the likelihood that everything will turn out fine. Originally from the Jamaican parish of Trelawny, the couple moved to California in 2006 when Pauline, a registered nurse, got a contract to work at a hospital in Sonoma County. Victor ran a custom clothing business in Jamaica but took a job in a hardware store after the move. "I've never worked for anybody before I came here … so that job felt a little bit awkward," he says. "I always have a desire to do my own thing."
About five years ago, he saw his opening. At the time, the Headleys had to drive to Oakland to buy the Caribbean products they missed. "You crave for those things that you grew up on, and we realized that it was a little challenging finding these things around here, so we decided that chances are there might be other people around who might be thinking the same thing," he says. "I said to my family, OK, let's sell these things, and if nobody buys them, then we will eat them."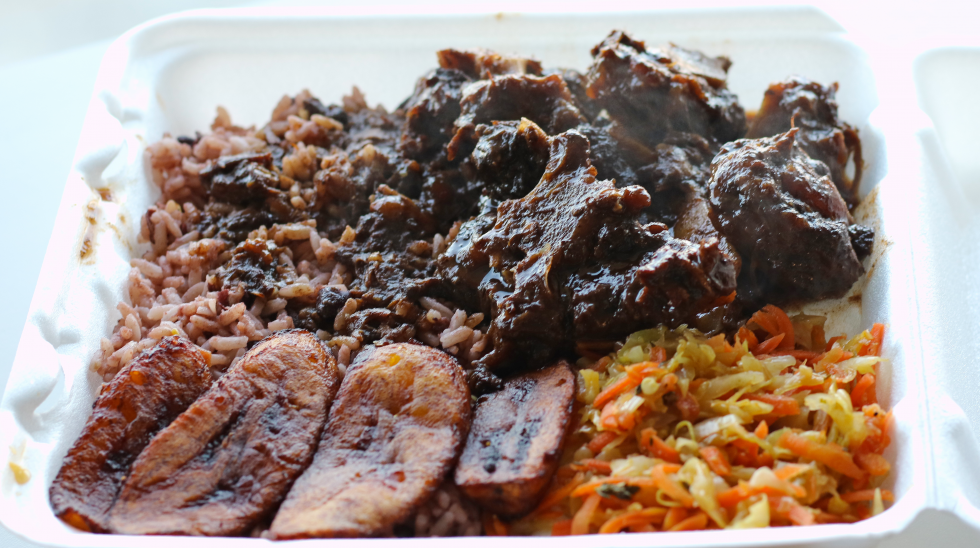 Every Little Thing Jamaican opened in 2017, at first selling mostly shelf-stable and frozen goods trucked in from distributors in Miami. "But then we'd have people walk in the store, just make a U-turn and be like, 'Oh, sorry, I thought you guys had food,'" Victor says. Later that year, he and Pauline decided to add a kitchen to the space and hired her brother, who worked as a chef in Jamaica, to take the helm. Pauline's mother, who Victor calls "a young 80," also stops in to offer advice.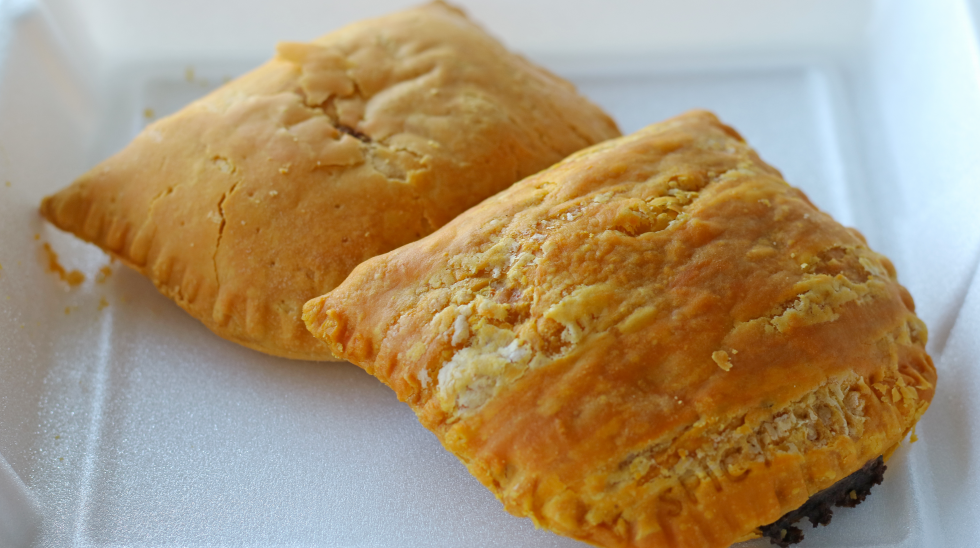 Sourcing products from the islands via Florida is expensive, and has only grown more so as the pandemic continues to affect the supply chain. A 19-ounce can of ackee is now $12.99, just a dollar less than a plate of ackee and saltfish with sides. The paper menu taped to the glass above the steam table is scored with written-in prices slightly higher than the typed ones below. Still, customers value the flavors of their memories enough to pay. Business has grown enough that the shop will soon move into a new location nearly twice the size of its current home.
The 2,400-square-foot location in the same plaza will have space for a small dining area (the current shop is strictly takeout-only), a restroom and a larger kitchen, which may allow for more opportunities to snag quick-selling dishes like curry goat and oxtail, both simmered so tender even the bones seem to approach dissolution. The market will remain a major part of the business.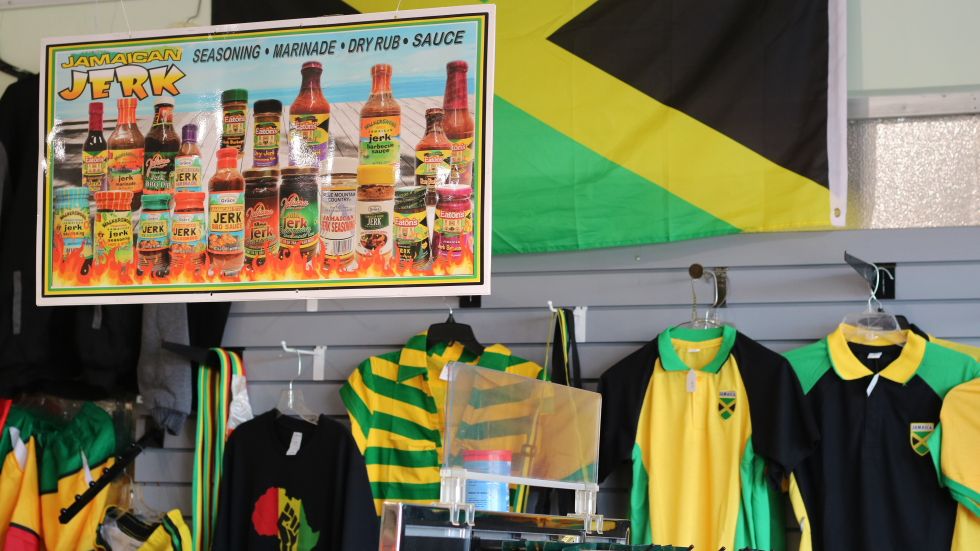 "I have had people walk in the store and buy things and when they walk out with it, I know they have no use for it. They just bought it because they can identify themselves with it and bring back that feeling," Victor says. "They can reminisce, they can go back in the past and they can embrace some of the things that they used to have. That gives me a lot of pleasure."
–
Stay up to date on business in the Capital Region: Subscribe to the Comstock's newsletter today.