Chulla's Cafe
Address:
4845 Watt Ave
North Highlands, CA
Phone: (916) 333-4851
Website:
chullascafe.com
Chulla's Cafe
Address:
4845 Watt Ave
North Highlands, CA
Phone: (916) 333-4851
Website:
chullascafe.com
Jambalaya always tells a story. The rice-based dish gets its name from a word meaning "mishmash" in the Occitan dialect of southern France, and it carries influences from the many groups of people who settled in Louisiana's bayou region in the 18th and 19th centuries. That story is usually implied: The diner is left to draw his or her own conclusions about the French andouille sausage, the Spanish notes in the bell pepper base, the family resemblance to West African jollof rice. But at Chulla's Cafe in North Highlands, the global roots of jambalaya are on deliberate display, part of the restaurant's educational project.
Chulla's jambalaya is not the tomato-red, sausage-studded pilaf one might order in New Orleans. Here the rice is served on the side, rather than mixed in, to better highlight the dish's resemblance to the seafood-rich stews of coastal West Africa. The resemblance is clearest in Chulla's "jungle jambalaya," thickened with okra cooked to the quivering edge of dissolution. A staple of Creole cuisine, okra is a living relic of the Trans-Atlantic slave trade; it was introduced to the Americas by enslaved West Africans.
The seasoning in Chulla's jambalaya also straddles the Atlantic. The flavor comes in waves — first a marine note like a seaside breeze, recalling the crawfish-scented stews of Sierra Leone, then a static prickle of Cajun spice. The menu calls the blend "infused coastal spices," echoing the tagline on the front windows: "Coastal Infused Cuisine." It's a clue to the cosmopolitan philosophy behind the one-year-old restaurant.
"We looked for what is common (in the cuisines of the Middle East, Europe, Latin America and the Caribbean), what is popular and what people need."

Tamba Keifa, owner, Chulla's Cafe
Tamba Keifa, the owner of Chulla's Cafe, says that he researched the cuisines of coastal communities around the world, including in the Middle East, Europe, Latin America and the Caribbean, to develop his concept. "We looked for what is common, what is popular and what people need," he says, noting that the regions share certain flavor profiles and ingredients due to patterns of trade and migration, both free and forced. "But I'm not sure if I have the right jargon for the culinary world," he demurs. "I'm just using my globalist terminology to describe these things."
Keifa talks like a political scientist because he is one. Born to a Sierra Leonean mother and a Guinean father, he moved to California in 1998 to continue his education and escape Sierra Leone's grueling civil war. He earned two bachelor's degrees at UC Davis in political science and African and African American studies, then went to Sacramento State to complete a master's degree in higher education leadership and policy studies. Today, he's an adjunct instructor for the Los Rios Community College District in political science and history.
But he always had an entrepreneurial streak. Back in Africa, he ran small nightclubs — "not in my name, because my dad would kill me," he says, adding that his goal was always to open a restaurant. "In West Africa, when you say you want to be a cook, your parents are going to be like, 'Are you crazy?'" he says. "Cooking is not the best way to get out of poverty."
So Keifa was a cautious entrepreneur. It took him seven years to develop a business plan and find lenders and landlords who believed in it. He was rejected for locations in Roseville and Folsom before finding the North Highlands space. "We had the means to build, but they didn't allow us because we don't have any paper trail" of experience, he says. "There is a discouragement of new concepts like this, so we were really brave to launch it and see where it can be." By the time the restaurant opened in June 2020, it had a new set of challenges to deal with. "But we have a structure that is adaptive," Keifa says. "We opened right in the middle of a pandemic, and we still have five stars (on Yelp)."
"We have a structure that is adaptive. We opened right in the middle of a pandemic, and we still have five stars (on Yelp)."

Tamba Keifa, owner, Chulla's Cafe
Seven years was enough time for Keifa to fine-tune every part of the business plan, from its political philosophy to efficiency in the kitchen. He claims that his cooks can turn out any dish on offer in under 10 minutes. That's a tall order for the sprawling menu, which rivals an East Coast diner in its breadth, but on a recent visit it seemed credible. Stews, steaks, shawarma and ribs all appeared within minutes.
The ribs come gilded in an "Afro sauce" as dark and inscrutably complex as Coca-Cola. It first evokes Southern barbecue sauce, then Japanese teriyaki, then the warm spices of Mexican adobada. The menu lists "Afro-Asian, Latin, American, South European and Pacific coastal tastes" among its influences, but its main progenitor is Korean fried chicken, another dish Keifa traces to the African diaspora.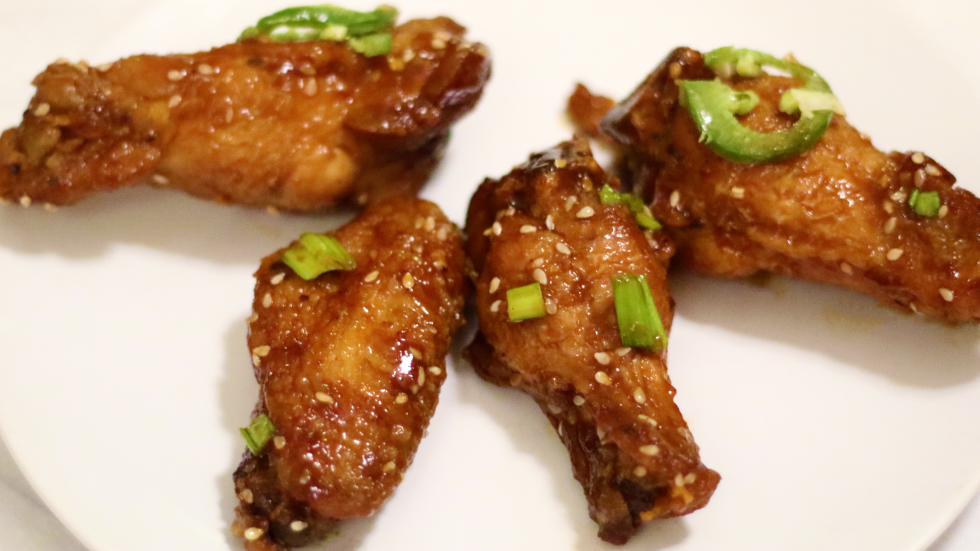 During the Korean War, Black soldiers stationed in South Korea "didn't know what to eat there," he says, so they made fried chicken and contributed to its rise in popularity across the country. Chulla's Afro sauce is based on the spicy-sweet glaze that became ubiquitous at Korean fried chicken restaurants in the 1990s, but "with an African aesthetic," Keifa says. He has an inventor's zeal for the recipe and encourages diners to try it on wings, burgers, salad or shawarma.
Keifa has zealous goals for the future of his concept as well. He dreams of running a chain of restaurants called Serengeti in major cities around the world. His first foothold will be college campuses in the Capital Region, where Chulla's is already a frequent caterer. "Community colleges are the hub for cultural integration into the United States," Keifa says. "So if we can get in there, the country will be primed for us."
For now, Chulla's diners seem more interested in the food than the philosophy. Few ask about the esoteric slogan — "Think like a Farmer and Eat like a Gardener" — which Keifa says is meant to invoke the agrarian longings of urban people living in an industrialized society. No one complains that the peanut stew, based on a West African dish, is called "Tanjier stew" on the menu, although there's little Moroccan about it. "We named it that because during the Second World War, Tangier was like San Francisco," Keifa says. "Full of art, very welcoming" — and a gateway between Africa and the West.
Chulla's aims to create the same kind of space, tucked into the strip mall outbuilding it shares with a Subway. "When people come in here, whether they're middle class, whatever, we want them to feel a fine dining experience," Keifa says. "We want to welcome everybody."
–
Stay up to date on business in the Capital Region: Subscribe to the Comstock's newsletter today.