The phrase "typical day" is not one Larissa Meltz and Alex Larrabee have uttered recently and, as they get closer to their expected Labor Day weekend opening of Big Stump Brewing Company at 1716 L St. in Midtown Sacramento, their schedules will likely only get busier.
Over the last several years, the couple has been working tirelessly to open their doors, navigating not only the city, county and state regulations for opening a brewery in the heart of Sacramento, but also working with neighborhood groups to ensure their business is a positive addition to the mixed-use charm of the central city.
Their story may sound familiar to many business owners in the region. They struggled to find the perfect location, jumped through legal hoops, faced numerous delays and learned more about construction terminology than they could have ever imagined. Yet, Meltz and Larrabee have an interesting plot twist: They have been pushing forward with the project here in Sacramento while holding down traditional full-time careers based in San Francisco.
Meltz works for Gap as an inventory planning analyst and Larrabee is a litigation attorney. Both note, with smiling faces, that pursuing both the brewery and their corporate careers has been a tough road. "It requires a lot of sacrifice," Larrabee says. "I've found that key elements for us have been perseverance and teamwork, sustained over long periods of time." Meltz nods in agreement, adding that the process has been stressful, but worthwhile. "Right now, we're at this point where we're pushing and pushing and pushing, but the process itself has also been really incredible and exciting," she says.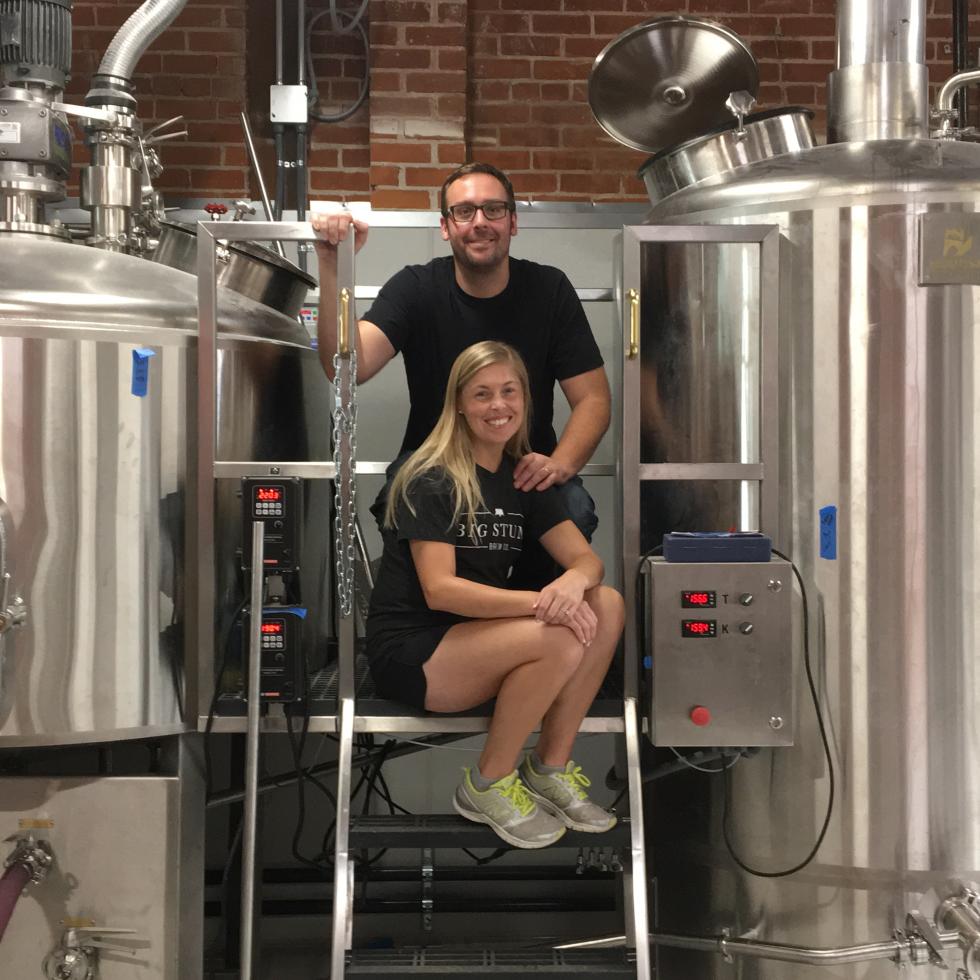 Prior to embarking on the brewery project, the two felt as though their lives were moving along as planned: They had a nice place to live and their careers had taken off, but something felt missing. "We were both happy with what we were doing and where we were living in San Francisco, but it wasn't quite fulfilling enough," Meltz says. Larrabee had been enamored by the craft beer scene for years and, together, the two started taking day trips to explore various breweries in the area. In 2010, Larrabee decided to invest in a home brew kit.
The two tried to be smart about their growing passion for home-brewed beer and Meltz notes, with a laugh, that Larrabee needed to prove himself before they could even consider opening a brewery. "That was the deal," she says. "Alex told me he wanted to open a brewery and I said, 'We need to enter your beer into some home-brew competitions and if you're actually good, we'll do it.'"
Due to space constraints in their Bay Area home, they were already driving to Meltz's parents' home in El Dorado Hills nearly every weekend to brew beer and in 2014, Larrabee's beer won Best of Show at the California State Fair, while his IPA took gold in the heavily contested category. Those wins were a tipping point for the couple, but they still had choices to make. To set themselves up both geographically and financially to open a business, the couple moved to Sacramento in 2014. "We knew we had to make a change and part of that was leaving San Francisco and our very, very expensive rent," Meltz says, adding that they wanted to set the brewery up for success in an up-and-coming market. "We knew that if we were going to open a business that had strong ties with the community, we needed to be here."
While the two have faced challenges in getting the brewery open to the public and have both had to balance the project with their full-time jobs, the positivity surrounding their decision to move forward has bolstered their resolve. Their current jobs have been supportive of the new venture, allowing them to work remotely and commute. "Everyone has been really encouraging," Meltz says. "Once the brewery gets up and running, and as we grow, the plan is to eventually transition over to full-time owners. There's a lot of risk involved and professionally we've had to take calculated risks as we open up."
The Sacramento community has been incredibly welcoming and the couple looks forward to collaborating with local businesses as the brewery opens, Larrabee says. "The outpouring of interest for the project has been great. That's truly what's pushed us to keep going."
Follow our writer Jennifer Snyder every month as she speaks with people in the Capital Region who have taken unconventional career paths to get to where they are today.
Monk's Cellar in downtown Roseville smells vaguely of an oatmeal breakfast. It's actually a new batch of beer brewing, called Friar Funk, a Flemish red ale with wine-like characteristics.