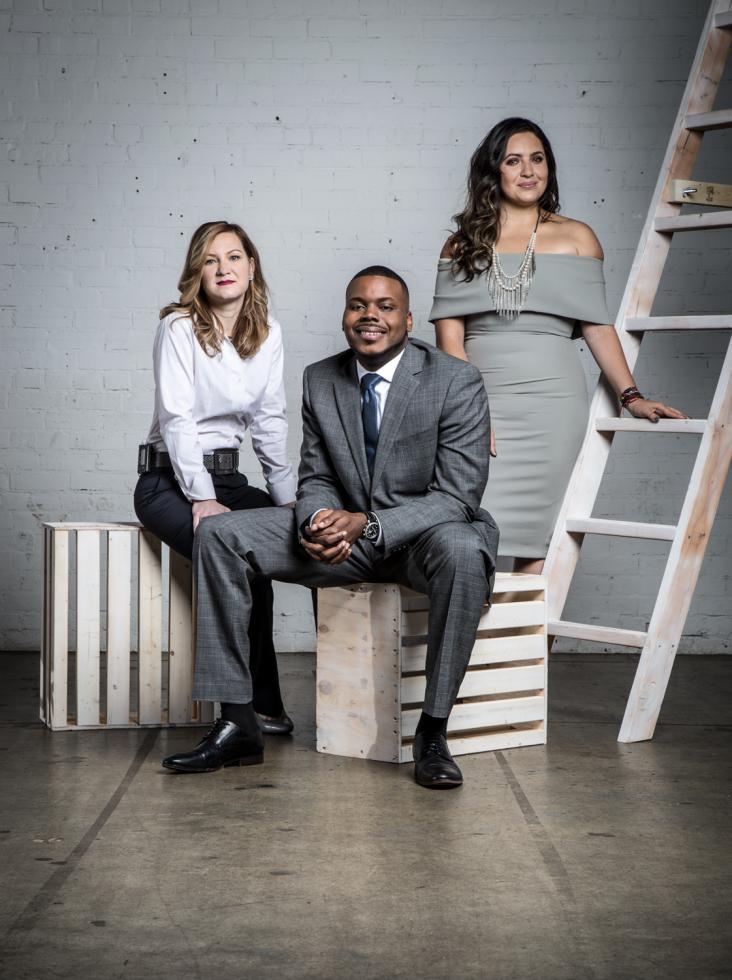 Age: 26 / Mayor of Stockton
Michael Tubbs could have gone anywhere. He had accumulated a bachelor's degree in comparative studies in race and ethnicity, and a master's degree in policy, leadership and organization studies from Stanford University — and had internships with Google and the White House on his resume.
"When you grow up in Stockton, success is always defined as leaving," he says. "I thought when I had graduated Stanford, I had survived Stockton. I had made it."
Raised in south Stockton, Tubbs lived in neighborhoods with high rates of violent crime. His mother gave birth to him when she was young and his father has been incarcerated most of his son's life. Tubbs could leave for better opportunities. And, for a while, he did. While interning in Washington D.C., Tubbs saw the significant changes that can happen at the local level. Meanwhile, back home, his cousin was murdered in a string of homicides and the city had declared bankruptcy. Tubbs questioned his decision to live far away when it was Stockton that needed him. He realized it was time to go home.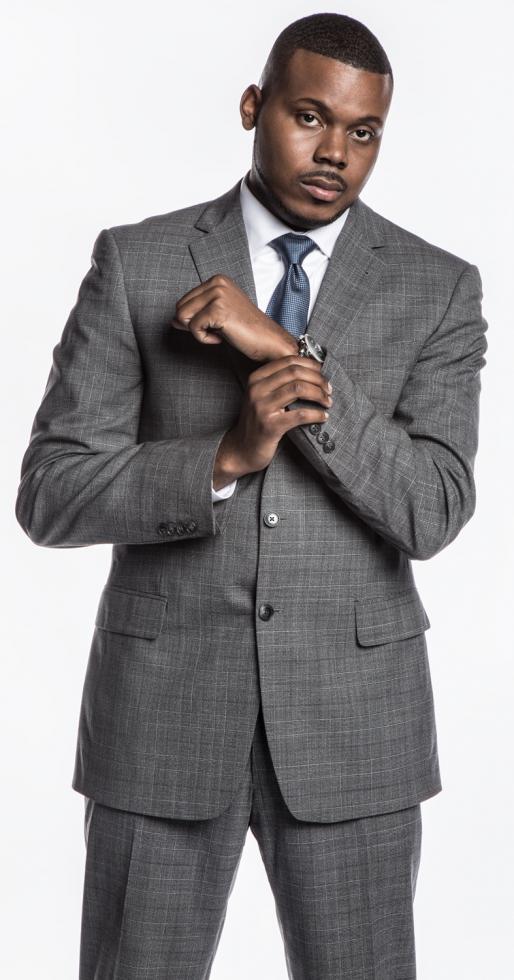 In 2012, Tubbs was elected to the Stockton City Council, at age 22 — the youngest in the city's history. In 2016, he set new records as Stockton's youngest mayor and the first black person to serve in the role. Not to mention he crushed the incumbent with 70 percent of the vote.
There aren't many mayors in the region who can boast that they were endorsed by former-President Barack Obama and Oprah. But these accolades aren't the first major life accomplishments that come to Tubbs' mind. Instead he lists the city council's successes in increasing community policing and developing programs for disaffected youth. A credit union opened in an underserved neighborhood in his district during his tenure, which he was proud to support.
Tubbs also launched Reinvent South Stockton, a coalition of stakeholders involved in education, housing, safety, public health and job creation to comprehensively tackle the neighborhood's many challenges over the next 20 years. "I'm really proud of that because everyone said it couldn't be done," he says.
While on the part-time city council, he taught at Aspire Langston Hughes Academy and later held a fellowship at Stanford. Now as a full-time mayor, Tubbs can devote his whole day to one task. "I most like that I wake up every day and my only thought is: How do I make Stockton the best city it can be for everyone?"
Tubbs has found support among both established Stocktonians and millennials eager to make grassroots change. He has a favorite scripture: "Don't let anyone look down on you because you are young," which is an outlook he hopes to use to inspire other young people not to wait to run for public office. "Issues aren't waiting 20, 30, 40 years to be solved when you're ready," he says.
Which young professionals is Tubbs watching?
Age: 37 / Partner, Downey Brand
Annie Amaral was 11 years old when she found herself in the hospital for a week, eating nothing but sugar-free lime jello. Her health had rapidly declined, causing her parents to seek emergency medical care. When she got home, she planned to eat whatever her cravings desired. But that didn't happen: The seventh-grader was diagnosed with Type 1 diabetes.
As a child, Amaral heard the adult conversations about her but couldn't make sense of them. What did they mean her illness would never go away? "People assumed because I was a responsible and smart kid that I was doing what I needed to do," she says. But she didn't truly grasp the daily practicalities of managing diabetes. "There was a gap in my diabetes education and I didn't understand that until I was older."
Having diabetes has impacted much of Amaral's young life — but she hasn't allowed the disease to define or constrain her. Raised in Rancho Murieta, Amaral attended school in Elk Grove and graduated from Sacramento State with a degree in communications and government. She then attended McGeorge School of Law and completed a judicial clerkship.
In 2007, she got a job at Downey Brand, Sacramento's biggest and most prestigious law firm, and became involved in a high-profile legal case that made national news: the Moonlight Fire case. Downey Brand represented Sierra Pacific Industries, one of the defendants. The state and federal governments alleged the company was responsible for starting a fire in 2007 that burned 65,000 acres in Plumas and Lassen counties, most of it public land.
Enormously complex, the litigation lasted from 2009 to 2014, when a state court judge awarded defendants attorneys' fees, expenses and sanctions in the amount of about $32 million based on misconduct that occurred during the investigation and litigation. This is believed to be the largest sanction award ever issued, Amaral says. "There will never be another case like it," she says. "There just won't." (The ruling is on appeal.)
What a year 2014 was for Amaral: She became a partner at Downey Brand, served on the board of the Juvenile Diabetes Research Foundation (she has since left) and gave birth to her first child. Doctors had told her that having children would be difficult because of the health risks associated with Type 1 diabetes. But she and her long-term endocrinologist made a concerted effort to ensure she sustained a healthy pregnancy. Her son was born in 2012 three weeks early, at 8.5 pounds, delivered by C-section.
"He was completely perfect and I was overjoyed," Amaral says. "Immediately after he was born, I couldn't believe how much I loved him." Two years later, she gave birth to a daughter.
Which young professionals is Amaral watching?
Age: 33 / Capitol Correspondent, Vida en el Valle
Cynthia Moreno's journey to journalism began one night in 2005 — though she wouldn't know it until years later. Then a junior at UC Berkeley, she attended a football game in her small hometown of Coalinga. The town had high dropout and teen pregnancy rates, and a number of racist residents, she says. She looked around and saw evidence of a backwards way of thinking, lots of profanity and sexist comments. She felt ashamed.
Her parents had emigrated from Mexico to chase the American Dream. They came as farm workers but weren't content to toil in the fields. Her mother and father built a multi-million-dollar trucking business and encouraged their four children to be ambitious, Moreno says. She describes herself as a nerd and was determined to become a lawyer. But Coalinga didn't exactly foster the same sort of ambitions her parents instilled.

"I decided to write a blog called 'An Ode to Coalinga,' and it wasn't a very nice blog," she says. "I'll be honest."
Moreno posted her blog to MySpace. The backlash, she says, was immediate and overwhelming. Residents were upset over her harsh words about the town. The incident grew progressively worse after the local newspaper published it without Moreno's permission. She says her younger sister was bullied and eventually removed from school, and her parents had to pull her younger brother from daycare. Customers boycotted her parents' trucking business. The family put their house up for sale and moved over an hour away.
"The whole issue took a huge toll on me," Moreno says. Her studies faltered and she was dismissed by Berkeley in 2006. The family eventually filed lawsuits against the newspaper (which settled) and the school district (which didn't and Moreno lost the case).
In the aftermath of the incident, Moreno struggled with depression. But in 2007 she returned to her studies and while at Fresno Community College, Moreno took journalism classes and began to more fully understand media and the power of the written word. She returned to Berkeley to earn her degree in legal studies.
In 2010, Moreno was hired as a temporary reporter by Vida en el Valle, the largest bilingual newspaper in the country and owned by the McClatchy Company. Two years later, she was promoted to cover politics in Sacramento. She often provides political commentary on the Spanish television networks Univision 19 and Estrella TV. Moreno recently wrote about Woodland's new mayor, Angel Barajas, who won in a historic election that resulted in the first Latino majority on a city council in a town where Latinos constitute nearly half the population.
Moreno describes her most meaningful assignments as those that deal with immigration: "Whenever I interview students who are undocumented, I am shocked and surprised and amazed at how incredibly resilient they are." Stories that put a human face on immigration, she says, will become increasingly important over the next four years.
"I love the work that I do," she says. "I love reporting on the Latino community. I love giving them a voice. I love writing stories that often get overlooked in the mainstream media."
Which young professionals is Moreno watching?
Age: 36 / Artist, Raphael Delgado Art Studio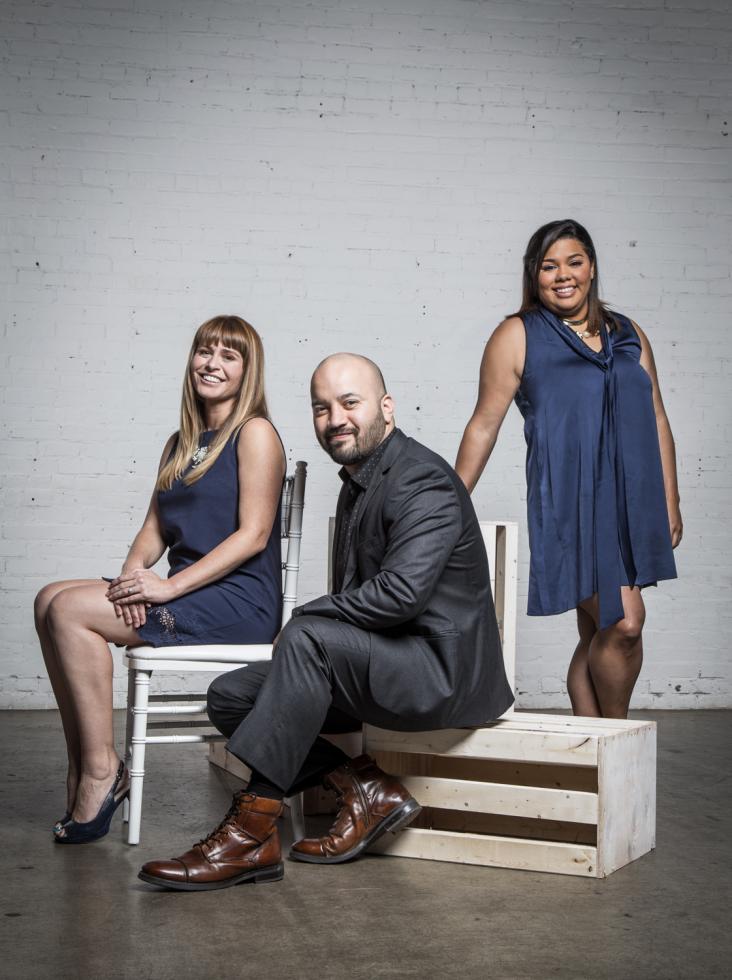 Raphael Delgado has two large acrylic paintings leaning against the wall of his downtown Sacramento studio. They depict two faces — the front views and profiles of a man and a woman. The paintings, in a contemporary cubist style in dark blues and royal purples, were commissioned by the Capital Dance Project, an art collective launched by dancers with the Sacramento Ballet, to serve as a backdrop for a ballet performance at Crest Theatre. "Imagine 20 of the most beautiful people — male and female — unveiling your art," says Delgado, who grew up in Sacramento.
Delgado might next make a metal sculpture. Or create a conceptual printmaking installation using film. His art is mood-based, reactive to his emotions and what's happening around him, so his style constantly morphs. "I'm trying to find new mediums to deliver this message," he says. "It's not just a flat canvas. It has to do something."
At 8 years old, Delgado took apart an adding machine to rearrange the pieces from smallest to largest. "That's my first memory of art," he says. This idea of how components fit or don't fit together continues to influence his work. As a student at San Francisco's Academy of Art University, Delgado found inspiration in the city's skyline.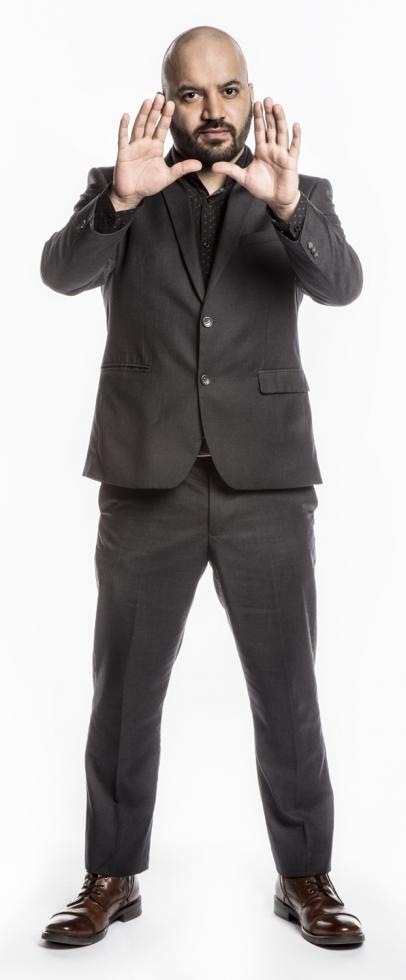 "It was a time where I was very broke and alone, and I would spend hours drawing my views of the Tenderloin, Nob Hill and Russian Hill," he says, pointing to one such work: The buildings that make up the painting have the combined structure of a computer's motherboard, but interwoven passages and ladders depict the turbulent and confusing essence within.
Delgado returned to Sacramento in 2006 and opened his gallery in Midtown — for 48 consecutive Second Saturdays — to gain the exposure necessary to make a living. The economic crisis was a tough time for Sacramento's art scene, Delgado says. He credits his survival to loyal patrons who continued to buy his work. "There's a savvy art collector base in Sacramento," he says. Delgado lists some of his most loyal local collectors as: Ali Youssefi, principal at CFY Development; Nancy and Jeffrey Dorso, principal of Pioneer Law Group; and Omar Haq and Josh Tillman, founders of DialSource Sacramento.
Delgado has since moved to a gallery on S Street. "This was before Warehouse Artist Lofts and Verge and Beatnik," he says. "It was kind of lonely on this street for a long time, but I'm now situated in the heart of [the art scene]."
Recently, Delgado collaborated again with the Capital Dance Project, this time on a project for ArtStreet, a temporary installation and follow-up to last year's successful Art Hotel. For eight years, he and his sister have run the Crayons to Canvas Art Supply Drive. And while he's now focused on tapping into the international art market, more Sacramentans will soon see his work on the club scarf he designed for the Sacramento Republic FC. "I'm a hungry artist," he says, "not a starving artist."
Which young professionals is Delgado watching?

Age: 31 / Community Engagement Representative, SMUD
Chantel Johnson's childhood was spent moving around the East Bay in the throes of the foster-care system. She describes herself as an "at-risk kid," the youngest of six children and eventually the first to graduate college. She planned to one day become a social worker.
Johnson earned a degree in sociology and political science in 2008 from Cal State East Bay, where she served as student body president. After graduation, she interned for Sen. Mark Ridley-Thomas as part of the prestigious Capital Fellows Program, where Johnson says she learned that political decisions "affect real people." She recalls one young man who, having been released from prison after serving a year for a crime he didn't commit, was devastated to realize he wouldn't receive any financial compensation because he had pled guilty — due to a false confession, according to Johnson. Some days she left the office in tears, but she says the fellowship emphasized the commonalities we all have as well.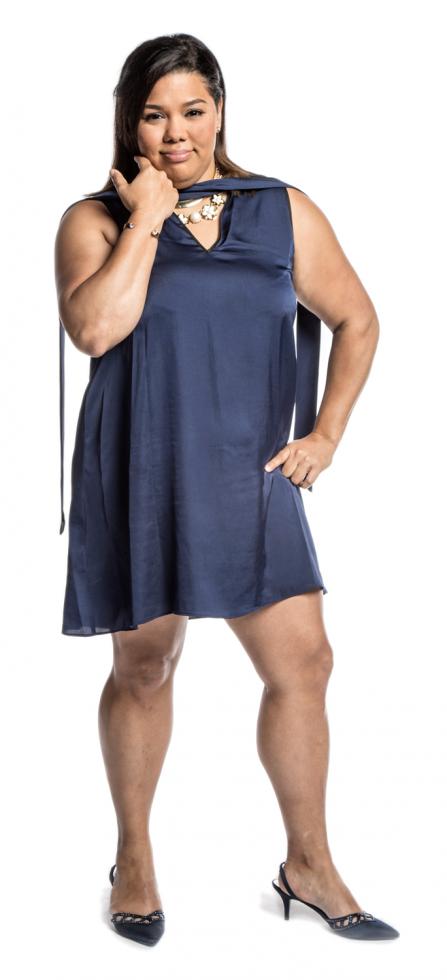 "A lot of times despite our political differences, we all have the same goal, we just disagree on how to get there," Johnson says.
After the fellowship, Johnson worked nearly four years for California Youth Connection, a nonprofit that empowers foster youth. Then at 23 years old, while living with roommates in the Bay Area, she got an emergency phone call that her 18-month-old niece, Allison, needed a home. "It was only supposed to be temporary, and that was six years ago," says Johnson, who is now the child's legal guardian. They relocated to Sacramento to be close to her mentors for a better support network.
In May 2016, she joined the board of Lilliput Children's Services to give back to a foster-care organization that helped her raise Allison, whom Johnson calls her daughter.
"Not only could I have not raised a kid without the right support systems, I definitely couldn't be where I am in my career."
Johnson, who later earned a master's degree in public administration from the University of Southern California, joined Sacramento Municipal Utility District in December 2014. There she oversees community sponsorships and the planning of community events. Johnson also coordinates the utility's new scholarship program, which launched in 2016. The program is intended to assist low-income students with the costs of college and encourage them to pursue STEM careers. SMUD awarded 21 scholarships — ranging from $1,000 to $5,000 — and each recipient was offered a paid internship. Johnson is also president of the SMUD Young Professionals Employee Resources Group, which organizes mixers, gift drives and professional development activities.
"I'll never forget this: Somebody told me, 'Sometimes you just have to dream new dreams,'" she says. "That really stuck with me. It seemed very simple, but I can tell another young professional the journey is long and it often doesn't look like what you think it will look like, but it can be just as good."
Which young professionals is Johnson watching?
Age: 39 / Cultural Resources Practice Lead, Stantec
Michelle Cross may be 17 years into her career as an archaeologist, but her excitement hasn't waned. Not even when reminiscing about the five years she spent living out of hotels and traveling around California "shovel bumming" — jumping from project to project wherever low-level archeology work was available. "That's the way our industry works," Cross says. "You have to prove your muscle and do the hard, dirty — literally — work to build your background and experience to go to the next level."

Cross (who has a bachelor's degree in anthropology from UC Santa Cruz and a master's degree in anthropology from the College of William and Mary) speaks fondly of her career. During construction of the UC Davis Medical Center in Sacramento, she helped excavate a Gold Rush-era "pauper's cemetery," where poor people, many nameless, were buried. The team found human remains, gold teeth, shoe leather and coffin remnants. "We didn't know anything about these people; we didn't know their names," Cross says. But using the artifacts and examining the skeletons, archaeologists tried to figure out their story.
She grows animated discussing the excavation in Palo Alto of a Ohlone Native American village with a buried mother and child laying in the fetal position, facing the setting sun. "Here's these people from 3,000 to 4,000 years ago and you can still see evidence of their lives," she says. The mother clutched an obsidian blade to her chest and wore abalone beads around her neck. The remains, she says, were repatriated to the Ohlone tribe identified as the most likely descendents.
Archeological adventures have also taken Cross to China, in 2012, where she toured the 175,000-square-foot excavation site of 7,000 life-size terracotta warriors, as a co-host for a PBS documentary.
In October 2014, the Sacramento chapter of Stantec — an international consulting firm that provides engineering, design, architecture and environmental science services to private and public development projects — hired Cross to launch the company's cultural resources practice. She hired five permanent employees, has 30 seasonal employees and runs a laboratory for processing archeological collections.
Her team works with developers on assessments, which include examining historical records, land topography, soil analysis and ongoing discussions with Native American tribes. These assessments allow projects to move forward, while ensuring that cultural resources are protected, stabilized and mitigated during the planning, design and implementation process.
Ultimately, her work is about untold stories: "We give a voice to the voiceless. History books, what you learn in school is written from a certain, privileged perspective and does not necessarily convey information or the history of those that were not educated, did not speak the language or passed down their history [orally]." Discovering things through archaeology, she says, provides an opportunity to expand upon or rewrite what we thought we knew.
Which young professionals is Cross watching?
Age: 37 / Program Officer, Sierra Health Foundation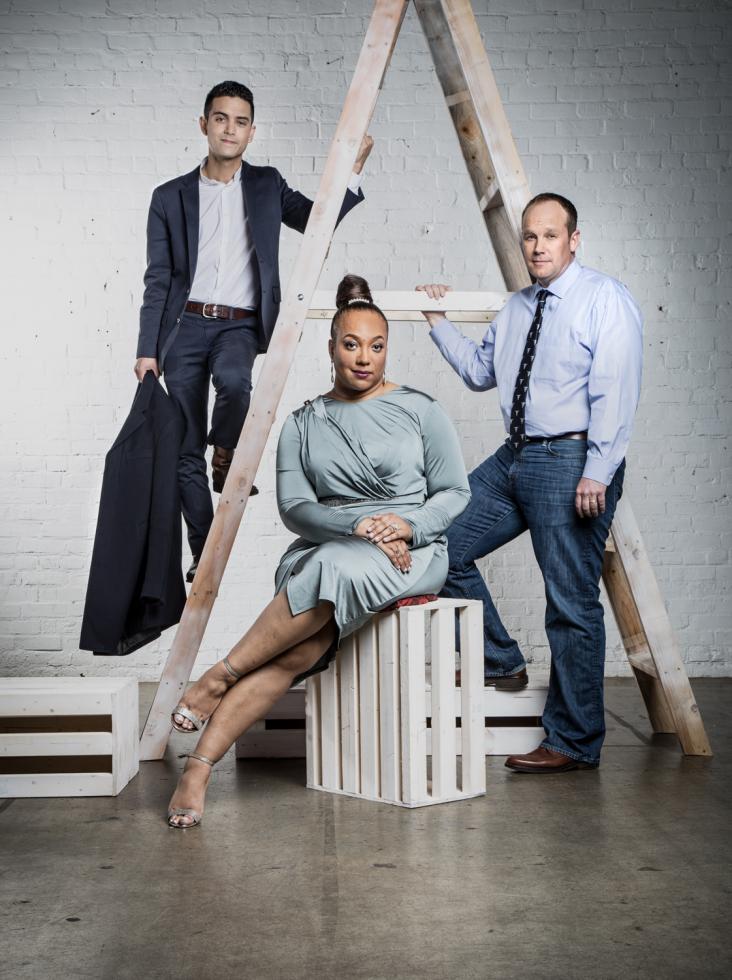 Kindra Montgomery-Block has a piece of white butcher paper tacked to the wall in her office where she writes words of wisdom, such as Maya Angelou's famous quote, "People will forget what you said, people will forget what you did, but people will never forget how you made them feel."
"That is like the truth," Montgomery-Block says. "I know that now more than ever in this line of work."
Montgomery-Block's focus at the Sierra Health Foundation is the reduction of deaths in black children, who are dying at twice the rate of other children in Sacramento County. In October of 2015, Sacramento County approved $8.85 million in grant money to create a steering committee managed by The Center (part of the Sierra Health Foundation) and which Montgomery-Block oversees. The committee is made up of representatives from local hospitals, nonprofit organizations and governmental agencies focused on the goal of reducing African-American child deaths by 10-20 percent by 2020.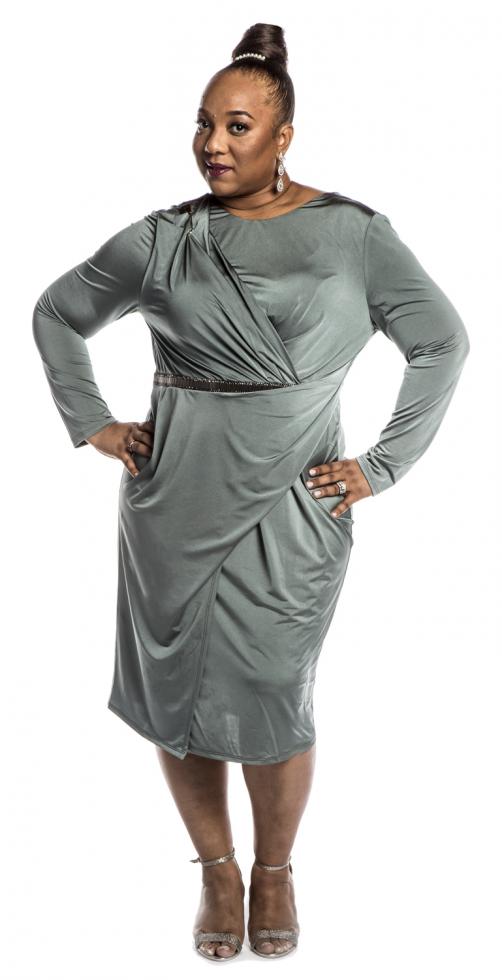 "To sit where I'm sitting and do the work I'm doing, I'm a glass half full type of person," Montgomery-Block says. "I think you have to be that to motivate people to action."
She is, at heart, a community organizer. "I definitely attribute my love for people and culture and the ability to communicate with a diversity of people to growing up in south Sacramento," says the Valley High School grad. While studying political science at UC Riverside, Montgomery-Block worked at a nonprofit that developed substance abuse intervention and prevention programs for youth. This, she says, inspired her career focus on improving the lives of young people.
After graduation, she worked for several years at the Youth Leadership Institute in San Francisco, during which time she also earned a master's degree in public administration from Golden Gate University. She returned to the Sacramento area in 2005 for a job at the UC Davis School of Education. Eventually, she got a call about the job at the Sierra Health Foundation.
Her role at the Center involves forming relationships with people from all walks of life and backgrounds, including top executives and mothers who have lost their children. Over the last year, she spearheaded the establishment of Community Incubator Leads — on-the-ground hubs, in seven Sacramento neighborhoods, where families can access workforce training and job placement resources, as well as information and resources about reducing death rates among children and access to county services. Families struggling the most are offered one-on-one counseling with volunteers who work with the Center.
"I do believe that some people choose their careers and I believe this career chose me," she says. "Sometimes it doesn't feel like work because it's what I'm called to do."
Which young professionals is Montgomery-Block watching?
Age: 35 / CEO, Next Generation Foods
Michael Bosworth steps outside the front door of his house in Olivehurst and enters his workplace: fields of rice that when flooded give hundreds of ducks, swans, geese, herons, wild pheasants, turkeys and other bird species a place to rest and feast. "That's why we live out here in the middle of the rice fields — we get to see birds all the time," Bosworth says.

Bosworth, a fifth-generation California farmer, is the farm manager of the family enterprise, Rue & Forsman Ranch, which started operations in 1946 and today produces organic and conventional rice, beef cattle and walnuts in Yuba County. In 2015, the business diversified into specialty rice, including jasmine, basmati, long grain and short grain.
Bosworth makes a concerted effort to provide wildlife habitat; he was involved with the inaugural Farm Tank Summit held in Sacramento last year, where he gave attendees a tour of conservation practices on local farms. He's passionate about the region's farm-to-fork movement, serving on Visit Sacramento's Farm-to-Fork steering committee. He's also on the board of the California Rice Commission.
While earning his master's degree in agricultural and resources economics from UC Davis, Bosworth had an idea for a food distribution business. He recognized an untapped revenue opportunity when he once peeked into the kitchen at Fuji Sushi Boat & Buffet in Davis and spotted 1,000 pounds of rice. "This sparked the idea of selling our rice directly to restaurants," he says. Until then, his farm's rice was sent to a large distributor and exported all over the world — not marketed as its own brand. So Bosworth called dozens of sushi restaurants and began local distribution with 50,000 pounds of Rue & Forsman's rice.
"[By late 2006] once I started having success with the rice, my customers started asking for other locally grown products from neighboring farms," he says. "This is when I started Next Generation Foods to aggregate and distribute locally-grown foods more efficiently."
The company sells directly to restaurants and customers throughout Northern California and the Bay Area. His farm's rice also supplies several universities and well-known tech companies, and continues to sell rice to two original clients — Billy Ngo of Kru and Randall Selland of the Kitchen. "There were people who didn't think it would work and I was one of them at different times in the business," he says. "But we're 10 years down the road and the business is doing better than ever."
A big part of that success has to do with the "incredible shift" in the Sacramento region toward a local food system, with a growing desire among consumers to understand where their food comes from and the journey it takes to their plate. Farm-to-fork isn't some fad, Bosworth says: "It feels like it's here to stay."
Which young professionals is Bosworth watching?
Age: 26 / Board Trustee, Stockton Unified School District; Early College Educator in Sociology, Aspire Langston Hughes Academy
Lange Luntao is the son of two retired elementary school teachers. As a child, he would occasionally sit in the classrooms of his mother and father.

"I always believed in the power of education to fight for the integrity of all, and as a gateway to the middle class," Luntao says. "I think I always understood implicitly that education mattered, but I wasn't sure what my role was in all of that."
In high school, Luntao served as a student trustee on the Lincoln Unified school board in Stockton, before attending Harvard where he earned a bachelor of arts in social studies in 2012. Then, on a Fulbright fellowship, he spent a year teaching English in Malaysia before a brief stint in the Philippines for humanitarian response work.
In 2014, Luntao returned to Stockton at the urging of his friend Michael Tubbs and became a substitute teacher. He was in the first cohort of educators when Teach for America partnered with the Stockton school district to alleviate a local teacher shortage. Luntao then got a permanent position as an early college educator at Aspire Langston Hughes Academy, a college-preparatory charter school where 100 percent of graduates are accepted into a four-year university. But he began to think about the thousands of other students in the city, and decided to run for Stockton Unified School District school board in 2016, winning a seat against three opponents.
"All the students in Stockton are creative and resilient and really scrappy," he says, but not all classrooms are created equal. While one public charter high school can provide a MacBook to each student, many traditional public schools still lack access to the basic technology and resources they need. And in a city where too many of the 40,000 students experience poverty, illiteracy and violence, teachers often have much more on their plates than simply that day's lecture.
"Too often we fall into an unproductive debate about whether charters or traditional schools are inherently better for kids, and neither side is right," Luntao says. "What's important to me is that we fight for excellence in all of our schools, and that we leave room for constant innovation to better meet the needs of our kids and families."
His vision for SUSD includes shrinking the achievement gap for male students of color, students with special education support and English language learners. He wants to expand opportunities for college and career readiness for all students, and give teachers more support to effectively do their job.
Luntao participated in his first school board meeting in December; the week before, he got a 450-page packet that took him 16 hours to read and included an action item on a $500 million budget. "I'm just really optimistic," he says. "There's a lot to learn, but having been raised by two teachers and having spent a lot of time with Stockton Unified administrators, I'm lucky to have that foundation."
Which young professionals is Luntao watching?
Age: 35 / Assistant Vice President of Community Banking, SAFE Credit Union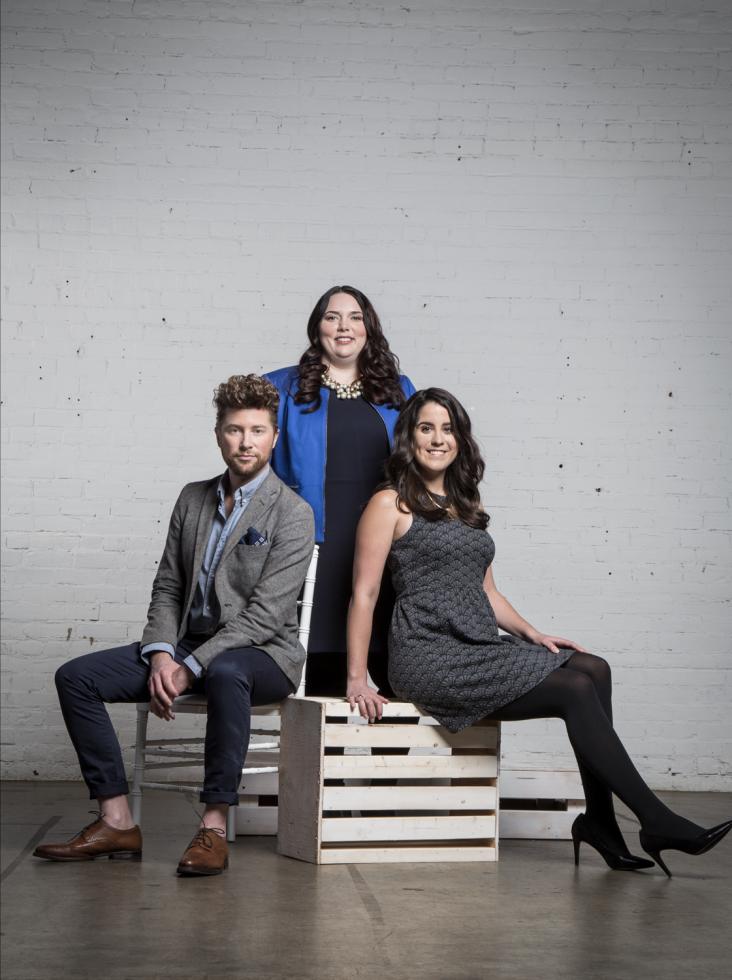 Rachel Zillner can't be accused of loafing. The Sacramento native has always been up for a challenge, even at the young age of 12 when she started working for her family's limousine business after her parents divorced. Zillner handled scheduling, payroll, collections and other operational duties while her father was out driving. "I really got an extreme internship, if you will, at being an entrepreneur and small business owner," she says.
This hard-working child turned into an industrious teenager; on her 16th birthday she got hired as a hostess at Denny's and four months later became a waitress. Following a customer's advice, she got a job as a bank teller at Golden 1 Credit Union, where she worked for seven years before moving over to SAFE Credit Union a decade ago.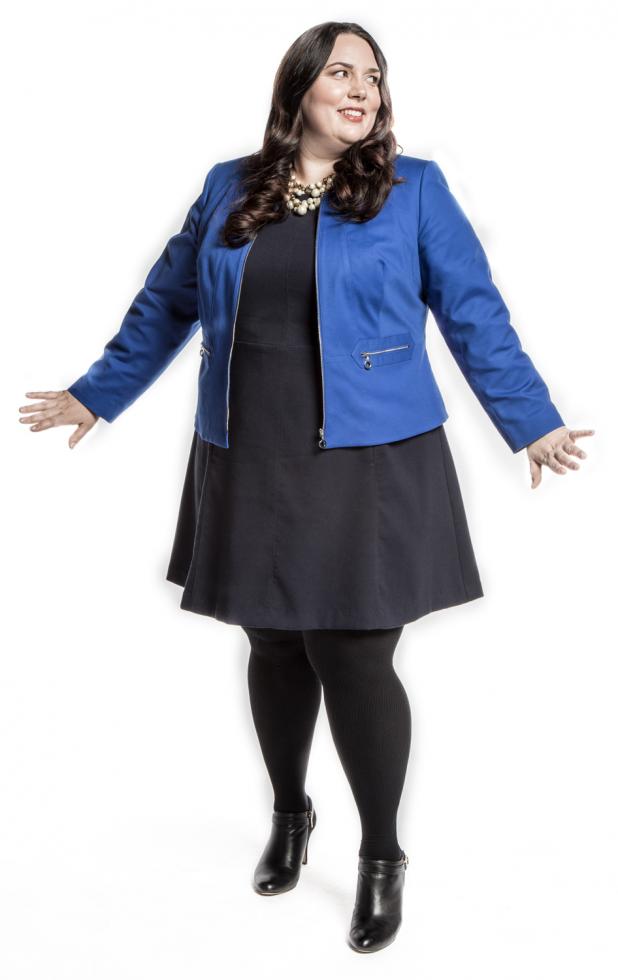 Zillner had been working in the call center at SAFE for a few years when a branch manager position became available. "I knew I could go to the branch and be successful," she says. "I could see that plan and that path." But she knew the high-performing branch would be boring. Preferring to fix or start something, she waited until a better position opened up — in the new Community Banking department.
So she took a step down in title to become the head of the new department, which now consists of 13 people. Zillner was promoted in 2013 to her current position. "I made the right choice," she says.
Zillner oversees the company's indirect lending group, which is responsible for relationship management with car dealerships in a 12-county region. This team does more than $300 million in auto loans annually, she says. She also manages SAFE's financial literacy program for their members, which she designed — creating the classes, teaching workshops and training employees — for people who are "financially distracted," which means they are worried about how to pay their mortgage, get a car loan or raise their credit score. This distraction leads to people operating at only about 60 percent productivity in the workplace, she says.
"If we can provide [your] staff with financial education, then you're more likely to close that gap in the productivity," she says. SAFE holds hundreds of free workshops a year. Zillner recently hosted one for Metro Edge, the young professionals program of the Metro Chamber, which she chairs.
As if her day job isn't enough to occupy her time, Zillner also owns an escape room in Rocklin with her husband, brother and sister-in-law. Zillner says she and her husband pretty much "live there on the weekends."
Which young professionals is Zillner watching?
Age: 36/ Owner, Patrick Harbison Public Relations
Patrick Harbison gets stir crazy. He likes to be on the move, doing something different every day. A cubicle dweller he most certainly is not, so a profession in public relations has proven the right fit: On any given day, he might be writing in his office space on Capitol Mall before recording a segment at a radio station and later meeting with a client. At night, he might emcee a charity event, as he did in December for the Sacramento Gay Men's Chorus.

This Sacramento native runs Patrick Harbison Public Relations, a boutique firm with statewide and national clients, and an even mix of nonprofits and for-profits. But the bulk of its business is hyperlocal: "I am a hometown kid and my life is here," Harbison says. "I'm so inspired and encouraged by the innovation and the development that's happening not just in Midtown and not just in downtown, but everywhere."
He earned a degree in communications from Sacramento State in 2003 and got a job at the Sacramento News & Review. Eventually he left journalism for in-house communications jobs, and by 2011 was making good money in a stable position as a communications director. But he wanted to curate his own portfolio of clients. PHPR was born. His company is now up to four staff, and he works with several contractors to manage the roughly 25 projects his firm takes on per year.
Among his clients, Harbison's firm handled public relations for the inaugural Sacramento Mural Festival. "That's one of the most rewarding projects I've worked on because you've got these amazing local artists that are painting large murals throughout Sacramento, and then to see it come to fruition and for people to be able to enjoy it after the fact is amazing," he says.
Harbison also assists the local Walk a Mile in Her Shoes campaign. "I call it a party with a purpose," he says. "It's a bunch of men in high heels literally walking a mile around Capitol Mall. But when you think about that, that's incredible all these men do that. And the money is so vital to the domestic violence and shelter programs that we provide women in Sacramento."
Raised by parents who were philanthropic — his mom was a teacher and his dad board president of the Make-a-Wish Foundation's Sacramento chapter — Harbison applies this value to his day job. His clients are often "near and dear to his heart," including the Sacramento LGBT Community Center. Within a few hours after the mass shooting at Pulse nightclub in Orlando last June, Harbison had helped the local center organize a solidarity rally outside Faces Nightclub in Midtown for later that afternoon, which was attended by an estimated 1,100 people.
"I love that I get to meet new people and highlight new projects, and really in my own way help tell the story of Sacramento and hopefully affect its change for the better," Harbison says. "That is without a doubt my favorite part of the job."
Which young professionals is Harbison watching?
Age: 29 / Manager of Engagement, Greater Sacramento Economic Council

Elena Ruiz learned the true value of a tight-knit community while living in rural Arizona. She was in high school when her mom was diagnosed with cancer and spent months in a hospital receiving treatment. Community members made the family dinner three nights a week. "It wasn't even a thought in anybody's mind that they wouldn't do that," Ruiz says. "It was just that somebody needed help that we know and that we care about, and we're going to help in any way [we] can."
Ruiz's commitment to community led her to the world of public service. A summer internship with Arizona Congresswoman Gabrielle Giffords resulted in a job on a 2010 campaign where Ruiz got her first taste of political fundraising. She re-joined Giffords' staff in 2011 soon after the congresswoman was the victim of an assassination attempt. After working on another federal campaign in Colorado, Ruiz joined Congressman Ami Bera's campaign in August 2013 as finance director until October 2015.
"I really fell in love with the city and the region," she says. "I met so many interesting people who cared so passionately. And Sacramento is really at an important moment where it is establishing its identity and there's a lot of conversation about who we are, and the youth and the energy here is just something really special compared to a lot of the other cities I've lived in."
Ruiz was hired by the Greater Sacramento Economic Council in August 2016 to manage relationships and engage the community on key initiatives for the nonprofit organization in its efforts to promote the Sacramento region. She engages with both CEOs in the private sector and leaders from the public sector, and manages the organization's events and industry councils. She creates opportunities for investors and the public to understand the strategies Greater Sacramento uses to bring businesses to our region.
Ruiz serves on the boards of the Food Literacy Center, the New Leaders Council and the local United Nations Association chapter. She is also vice curator of the Sacramento hub of the Global Shapers, which is an initiative of the World Economic Forum.
In 2015, Ruiz got a call from Hillary Clinton's presidential campaign to gauge her interest in a fundraising position. "It's always tempting to go back out on a race and especially the bigger they get," she says. However the choice was surprisingly easy. She declined the offer. "When I look at what matters to me right now in my career and in my life, it's finding a community — which I found here — I care about and I'm invested in, and where I feel like I can make a difference for my friends and neighbors."
Which young professionals is Ruiz watching?
Styling: Kachet Jackson-Henderson; Hair: Heather Grabin, Tatiana Banda; Make-up: Yvette Matthews-Mason, Kristina B. Kapowski
Momentum is shifting in the Capital Region, and young professionals are leading the charge. General skepticism is being replaced with emerging optimism and a renewed energy that's providing the catalyst for growth and innovation across our cities. Here are the top ten young leaders we think you should be watching. They are driving the Capital Region's evolution, and we anticipate you'll see them at the forefront in 2015 and decades to come.
No agency is safe. No office off limits. Boardrooms will be infiltrated. Communication barriers will crumble for the sake of collaboration. As the old guard inches toward that horizon called retirement, Sacramento's young power players are taking center stage.