Momentum is shifting in the Capital Region, and young professionals are leading the charge. General skepticism is being replaced with emerging optimism and a renewed energy that's providing the catalyst for growth and innovation across our cities. Here are the top ten young leaders we think you should be watching. They are driving the Capital Region's evolution, and we anticipate you'll see them at the forefront in 2015 and decades to come.
Age: 40
Title: Public Adviser, California Energy Commission
Education: Bachelor's in philosophy, Spelman College; Juris Doctor and Master of Laws in Governmental Affairs and Public Policy, McGeorge School of Law
Service: Heart of the Central Valley Girl Scout Council, Sacramento County Bar Association, Florin Law Academy
Personal mantra: Stand in truth, walk in integrity, live in love and laugh often.
Alana Mathews arrived in Sacramento as an urban missionary and, in tandem with her youth-pastor husband, helped get prostitutes and gang members off the streets and onto a better path.
"While serving, I found that the law intersected with much of what I was doing," Mathews says. "I decided I could be a more effective advocate with my law degree."
After completing a degree in philosophy from Spelman College, Mathews earned her Juris Doctor and Master of Laws in Governmental Affairs and Public Policy at the University of the Pacific's McGeorge School of Law.
She chairs the Florin High School Law Academy, a rigorous program that exposes underserved students to career options in the legal field. Mathews also created and facilitates the Critical Thinking Workshop, a program that builds analytical skills in at-risk youth, and the Strengths-Based Performance workshops for workforce and youth development professionals.
"Through these programs, I want to encourage young people to feel confident in whatever path they choose," she says.
Which young professionals is Mathews watching?
Mathews also sits on the boards for the Heart of the Central Valley Girl Scout Council and Sacramento County Bar Association.
After eight years as a deputy district attorney for Sacramento County, she was recruited by the California Energy Commission as senior staff counsel and appointed by Gov. Jerry Brown to serve as the commission's public adviser.
"Anywhere we interact with the public, I want to make sure they understand our process and can adequately participate," Mathews says.
Age: 30
Title: Director of Community Development, Ten Space
Education: Bachelor's in political science, UCLA; Master of Public Policy, Johns Hopkins University
Service: San Joaquin Bike Coalition
Personal mantra: "We shape our buildings, and afterwards, our buildings shape us." — Winston Churchill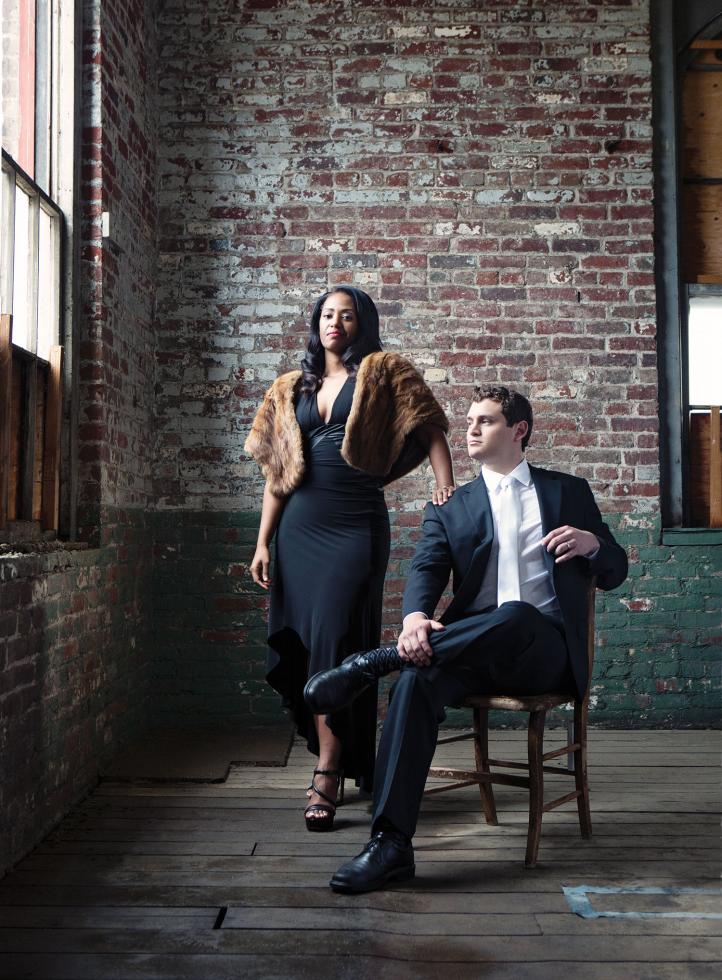 Stockton can get a pretty bad rap, but young professionals like David Garcia are working to change the narrative.
"Each city has its own challenges, but I have seen cities whose challenges have far exceeded Stockton's, and yet they have come through it and are better for it," says Garcia. "We have the ability to do the same."
Born and raised in Stockton, Garcia left to attend college, earning his bachelor's in political science from UCLA and a master's degree in urban policy from Johns Hopkins University. Garcia accepted an analyst position at a federal government agency in Washington, D.C., but after three years found himself looking elsewhere to make an impact.
To create an outlet for his urban policy ideas, Garcia launched stocktoncitylimits.com, which focuses on urban planning tools for a rejuvenated city. Through the site, Garcia met Ten Space founder Zac Cort and the two discovered a common vision for Stockton's future. So Garcia resigned his D.C. post, accepted a position as director of community development for Ten Space and headed home.
Which young professionals is Garcia watching?
In his new role, Garcia spends most of his time communicating with city officials and pursuing outreach opportunities in an effort to transform Stockton into a more walkable, thriving city. He is involved in revitalization efforts like the adaptive reuse of the historic Newberry building and the launch of Huddle, a modern coworking space. "We want to keep entrepreneurs and innovative individuals here in Stockton," Garcia says. "To do that, we need to give them a reason to be here and a great place to work."
Garcia also serves on the board of the San Joaquin Bike Coalition, an advocacy group supporting bike infrastructure in the city.
Age: 31
Title: CEO, Digital Deployment; CTO, GrogTag
Education: Bachelor's in computer science, CSU Monterey Bay; MBA, UC Davis Graduate School of Management
Service: Reason to Party, Net Neutrality advocate, Hour of Code
Personal mantra: Honor and empower the strengths and contributions of others.
In his three decades on the planet, Mac Clemmens has made a big impact on his hometown. Born and raised in Sacramento, the 31-year-old CEO of Digital Deployment and co-founder of tech startup GrogTag started his web design and development business just two years out of high school. Originally launched as a way to pay for college, Clemmens and his staff have grown Digital Deployment into a multimillion-dollar enterprise with a national footprint. In 2013, the company was also named one of the best places to work by the Sacramento Business Journal.
Clemmens cofounded Reason to Party, which has raised more than $100,000 for Northern California charities, and was instrumental in bringing it to Sacramento. He's currently working to marry the organization's philanthropic efforts with Bright Underbelly, a 70,000-square-foot public mural that will coat the W/X street underpass with color. Clemmens is also involved in fundraising for the United Way as a member of its executive campaign cabinet.
Which young professionals is Clemmens watching?
A self-proclaimed programming geek, Clemmens and his team lend their expertise to local schools, providing free programming instruction for underserved high schools through a national program called The Hour of Code.
"With this program, we are able to help close the digital divide and introduce more students to the field of computer science and careers in that industry," Clemmens says.
In the fall, he was invited to meetings at the White House and Congress to advocate for net neutrality, the idea of an open Internet that operates freely and is not based on an internet service provider's own criteria.
As a respected advocate for net neutrality and other business issues, Clemmens is leveraging his professional network and experience to represent the interests of the Capital Region on a national level, particularly for small business and startups.
Age: 35
Title: Director of Communications, Coalition for Compassionate Care of California
Education: Associate's degree in graphic communications, Sacramento City College
Service: National Brain Tumor Society, Valley Vision, Health 2.0 Sacramento
Personal mantra: Choose awesomeness.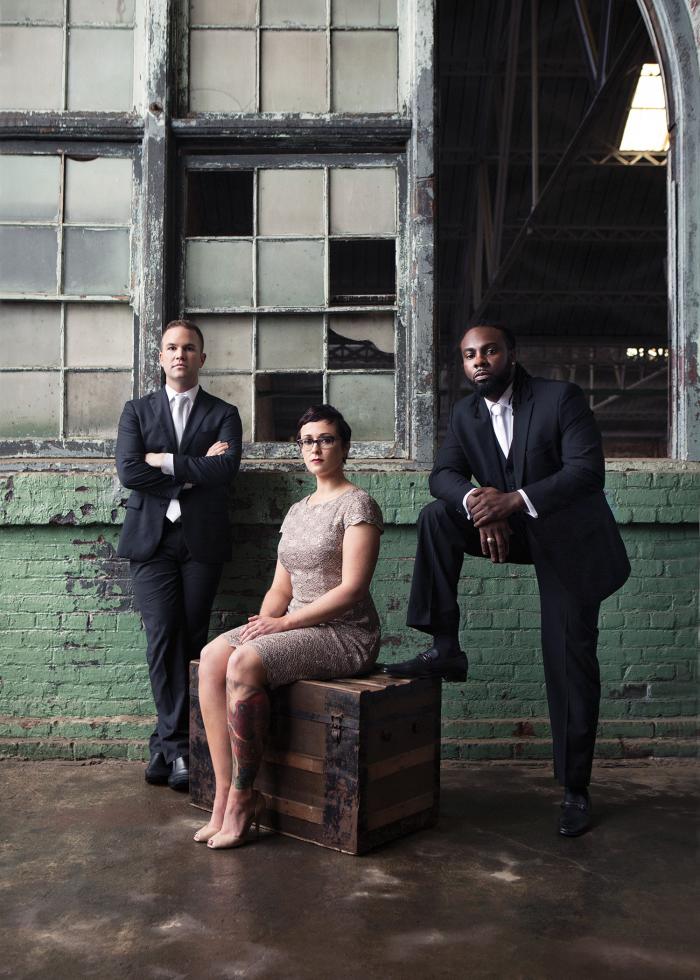 Like many teenagers, Liz Salmi wanted to be a rock star. She joined a punk band while in high school and began touring after graduation. "The music scene was great in Sacramento, and there were lots of places to play," Salmi says. But the music opportunities dwindled, and Salmi was without a path.
She handled communications for the band and learned she had a knack for it, so she enrolled in Sacramento City College and completed her associate's degree in graphic communications. She had accepted her first job, with the city of Roseville, when tragedy struck. One week after her 29th birthday, Salmi suffered a seizure brought on by a brain tumor and was suddenly thrust into a world of chemotherapy, advanced directives and disability.
One year after her diagnosis, Salmi was able to return to work and took a job as a communication specialist with the Service Employees International Union. At the SEIU, she discovered advocacy and politics and became a vocal advocate for patient health. She serves on the young adult cancer advisory board for the UC Davis Health System and the medical advisory board for the National Brain Tumor Society.
Which young professionals is Salmi watching?
Salmi also volunteers as an emcee and community organizer for Health 2.0 Sacramento, a local chapter of an international movement founded by UC Davis physicians and supported by VSP Global and Intel, with a mission to cultivate and propel health technology. She has created an avid following through her patient advocacy blog, thelizarmy.com.
Last year, Salmi accepted the role of communications director for the Coalition for Compassionate Care of California, a statewide collaborative of health care providers advocating for access to high-quality palliative care. "This role allows me to combine my personal and professional experience to support and educate those facing treatment and care decisions," she says.
Age: 39
Title: Co-Founder, The Koci Group
Education: Bachelor's in computer science, West Point; MBA, Sacramento State; Ed.D., Drexel University Sacramento
Service: Center for Fathers and Families, Mission Focused Solutions, Community Link
Personal mantra: Pave the way, bridge gaps and serve others.
David Inniss wanted to be an infantry officer, and he set his sights on West Point. As a native of Barbados, he had to compete with foreign nationals from around the world to gain entry. Each year, approximately 10 are admitted. In 1995, Inniss was one of them.
"I enjoyed the camaraderie inherent in military units," Inniss says. "The selflessness and teamwork were attractive to me. As I got older, the idea of service, leadership and responsibility were values that drove me."
While working toward his undergraduate degree in computer science, Inniss began the steps to join the officer ranks in the U.S. Army. His request for enlistment was denied. "I was devastated," he says. "I understood the political concerns, but I was deeply disappointed."
Inniss began working with West Point's alumni association to find a job, securing a position as a software engineer in El Dorado Hills. He then earned an MBA at Sacramento State and his doctorate at Drexel University Sacramento. Along the way, he held positions for Intel, SynapSense Corp. and Canara Inc.
Raised by a single mom, Inniss has a heart for fatherless boys and has vowed to be a positive role model. He coaches youth sports and plans positive community events, including the Capital City Legends Ball, which honors up-and-coming professionals doing exceptional work in the community.
Which young professionals is Inniss watching?
Inniss also serves on the boards for the Center for Fathers and Families, Community Link and Mission Focused Solutions, advocating for fatherless children and foster youth. He's also working on a book, "Being the Dad I Never Had," about raising two sons after growing up fatherless.
In late 2013, Inniss co-founded The Koci Group, a management consulting firm focused on organizational productivity.
"The more a company takes care of its employees and is in tune with its human capital, the greater the likelihood that the organization will be high performing," Inniss says.
Age: 37
Title: Co-Owner, LowBrau and Block Butcher Bar; Co-Producer, TBD Fest
Education: Bachelor's in health, Worcester State University
Service: Concerts4Charity, TBD Fest, Midtown Business Association
Personal mantra: Put other people's success ahead of your own, and everything will take care of itself.
Originally born in Sacramento, Clay Nutting moved to the East Coast as a child. Aging grandparents needed help with the family farm, so with three boys in tow, the Nutting family made the trek to Massachusetts. While there, Nutting studied at Worcester State University. Inspired by the local music scene, he and a roommate co-founded Concerts4Charity, a nonprofit supporting music and arts education.
In 2001, Nutting swapped coasts again, landing an account management position in Sacramento and launching a West Coast version of Concerts4Charity. "I discovered a passion for business development and marketing," says Nutting, "and I used both to support the local music scene in Sacramento."
Through his community involvement, Nutting met Launch festival founder Michael Hargis. "We found we had a lot in common, especially when it came to showcasing our community."
The two opened LowBrau, a gourmet sausage and beer hall in midtown Sacramento, and next door, Block Butcher Bar, a restaurant featuring craft whiskeys, rare microbrews and charcuterie. The concepts have taken off, and now Nutting — who also serves as marketing chair on the board of the Midtown Business Association — and Hargis are looking for future opportunities, including a presence inside Sacramento's new Entertainment and Sports Complex and a restaurant in West Sacramento's up-and-coming Bridge District.
Which young professionals is Nutting watching?
Nutting continues to co-produce the popular and well-attended TBD Fest, formerly known as Launch. The festival has expanded to a multi-day, citywide event that showcases innovators in music, design, food and ideas on a national level. The 2014 event drew an estimated 21,000 people. This month he'll take the brand on the road, traveling to Texas for the massive arts and innovation festival South by Southwest. TBD Austin will be the largest unofficial SXSW showcase.
"It's an opportunity to showcase our festival, give people a taste of what we're about and foreshadow what they might see if they come to Sacramento and experience it first hand," Nutting says.
Age: 26
Title: Co-Founder and Treasurer, ViVita Technologies Inc.
Education: Bachelor's in bioengineering, UC Berkeley; Ph.D. candidate, biomedical engineering, UC Davis
Service: Association for Women in Science, Women in Leadership Seminar Series, Sacramento Startup Weekend
Personal mantra: There's always time for the things you're passionate about.
Jeni Lee's high school education took place at an East Coast boarding school, an experience she credits with teaching her independence and time management. But after being away for four years, Lee decided to pursue her college education closer to home. She completed her undergraduate degree in bioengineering from UC Berkeley and enrolled in UC Davis' graduate program for biomedical engineering. As a Ph.D. candidate, her research focuses on engineering tissues. She also has an interest in pursuing technology commercialization in the field of tissue engineering and regenerative medicine.
Having parents who owned their own business, Lee was familiar with entrepreneurship and intrigued by the idea of creating new technologies that could also be commercialized. So she enrolled in UC Davis' Biomedical Engineering Entrepreneurship Academy, a bootcamp-style workshop that teaches participants the hands-on intricacies of starting a business.
With her newfound knowledge, Lee and three colleagues started ViVita Technologies Inc., a company generating tissue replacements that are immunologically safe. "Today's work in tissue engineering sets us on a path to ultimately generate whole organ replacements that are off-the-shelf," Lee says.
Now, Lee's team is raising money for large-animal research to help validate engineered-tissue compatibility with human patients.
Which young professionals is Lee watching?
Lee also serves on the board of the Sacramento Valley Chapter of the Association for Women in Science and volunteers with outreach programs that introduce girls to opportunities in science, technology, engineering and math. "If we don't encourage young girls in STEM fields and cultivate their talent, we are missing out on a tremendous resource for new ideas, approaches and perspectives," she says.
Lee also helped launch the Women in Leadership Seminar Series to raise awareness of the gender bias and challenges women face in STEM fields. In fall 2014, she and her colleagues lent their expertise to Sacramento Startup Weekend, encouraging female entrepreneurs to connect with one another.
Age: 38
Title: Vice President, Communications & Community Relations, Five Star Bank
Education: Bachelor's in journalism, Humboldt State; master's in communication studies, Sacramento State
Service: NextED, Sacramento Covered, Los Rios Foundation, Sacramento City USD PTA
Personal mantra: You can have it all — just don't let anyone else define what that means for you.
Fresh out of journalism school at Humboldt State, Erica Taylor took a job as a news assistant for Eureka, California's KVIQ Action News 6. She quickly moved up the ranks to producer, reporter and, finally, anchor for the weekend news. But not long after, the station shut down and she was laid off, prompting her to look for work outside the area.
After a stint with a Redding television station, Taylor and her husband moved to Sacramento, a city where she hadn't been since childhood. Taylor found work with the Sacramento Children's Home and Capital Public Radio before joining Five Star Bank in 2008.
"We feel very lucky to have moved to Sacramento when we did. Sacramento is a city on the rise, a city on the move, and it's a great time to live here," Taylor says.
Once she landed in the River City, Taylor immediately became engaged in the community, serving as a founding member of Metro EDGE and on the executive committee of NextED. She also volunteers as a board member for Sacramento Covered, the Los Rios Community College Foundation and others. She was recently named the 2014 Metro EDGE Young Professional of the Year by the Sacramento Metro Chamber.
Which young professionals is Taylor watching?
While juggling career and family, Taylor also went back to school, earning her master's degree in communication studies from Sacramento State.
In her current position as vice president with Five Star Bank, Taylor regularly interacts with the community.
"I view myself as a conductor of a beautiful orchestra that is Five Star Bank out in the community," she says. "And even though serving is part of the community engagement strategy with Five Star Bank, each opportunity is also very personal to me."
Age: 33
Title: Of Counsel, Law Office of Mark Choi; Stockton City Councilmember
Education: Bachelor's in political science, USC; Juris Doctorate, Laurence Drivon School of Law
Service: Stockton's Little Free Libraries, Lawyers in the Library
Personal mantra: Do today what will make tomorrow better.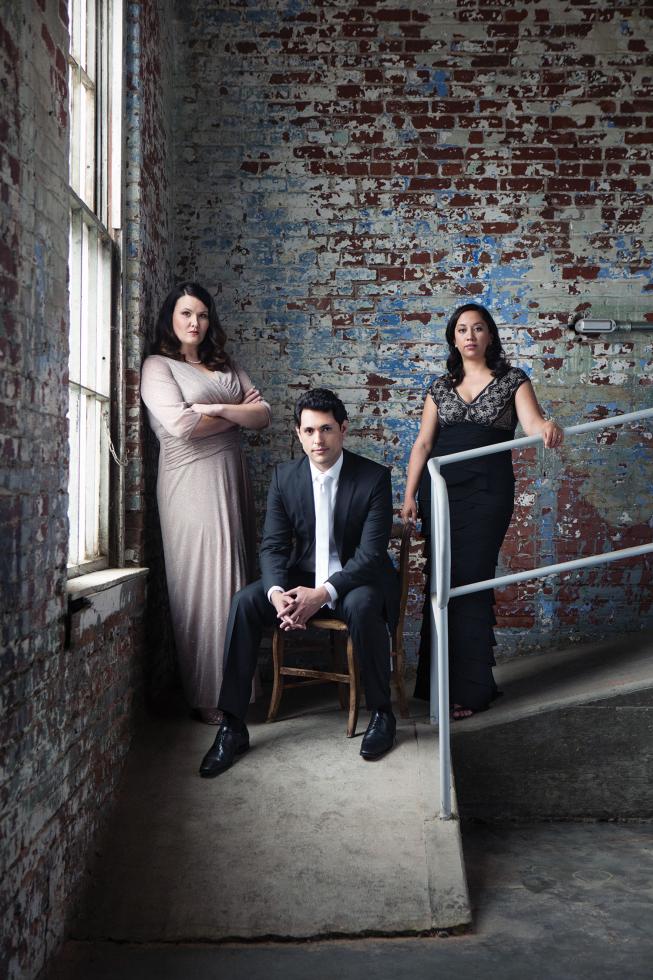 Moses Zapien learned the value of hard work as the son of Mexican immigrants who worked the farmlands along the Delta. With little education and no command of the English language, Zapien's parents harvested onions and tomatoes, eventually earning enough to start their own business.
Growing up, Zapien had to overcome a number of obstacles, including learning English and steering clear of neighborhood gangs. But he viewed education as a way out. He attended the University of the Pacific and the University of Southern California, where he earned a degree in political science.
"Going away to college gave me an opportunity to study in an environment that was different from my own and helped me gain a good perspective on where I came from," Zapien says.
Zapien returned to Stockton to attend the Laurence Drivon School of Law, graduating with his Juris Doctorate in 2010.
During law school, Zapien began volunteering for El Concillo, a nonprofit that offered free legal services. While there, he was able to help a Spanish-speaking woman resolve her eviction case. "I was her voice both literally and figuratively," he says. Zapien discovered that the legal profession enabled him to make a real difference in his community.
"There are a lot of barriers to access that can be addressed in the legal profession," Zapien says," and I found that I could be an advocate for others."
Which young professionals is Zapien watching?
Today, Zapien is an attorney for the Law Office of Mark Choi and primarily works on business transactions and immigration matters. He also volunteers with Stockton's Little Free Libraries, a national literacy movement designed to create free book exchanges, and Lawyers in the Library, which offers free clinics to the local community.
In 2013, Zapien was elected to the Stockton City Council and is working with his fellow councilmembers to get Stockton's fiscal house in order, curtail crime and implement a strategic economic development plan.
Age: 29
Title: Press Secretary, California State Assembly
Education: Bachelor's in political science, Northridge State, Certification in political campaign management, Women's Campaign School at Yale University
Service: Dream. Develop. Do., Sacramento Young Dems, New Leaders Council
Personal mantra: "Start by doing what's necessary, then do what is possible and suddenly you are doing the impossible." — St. Francis of Assisi
Born in Southern California and raised in Ecuador, Dyane Osorio returned to California to attend college at Northridge State. While in school, she found she loved organizing for a cause. When the cost of tuition more than tripled at Northridge, Osorio and her friends participated in student-led demonstrations to protest the rate hikes. The inclination toward advocacy stuck.
During her final semester, Osario received a scholarship to attend Sacramento State's Semester Program, where she worked as a legislative intern in the Capitol.
"I fell in love with Sacramento the minute I got here," she says. "Besides being a beautiful place, it was also a place where I felt I could make an impact in the Latino community."
After graduating with a degree in political science, Osorio landed a position as a policy consultant for Jim Gonzalez & Associates and as a press secretary for the California State Assembly, returning her to the Capital Region for good. Since March 2014, she has served as the press secretary for Assemblymember Mariko Yamada.
To help Latino students succeed, Osorio helps organize the annual Steps to College bilingual university fair at Sacramento's Mexican Consulate. This year, the group will award nearly $150,000 in scholarships to high school and college students.
Which young professionals is Osorio watching?
Osorio also co-founded the education nonprofit Dream. Develop. Do., which helps defray tuition costs for underrepresented students. In its first year, the nonprofit awarded three $1,000 scholarships. This year, the organization awarded eight in collaboration with the Association of Raza Educators.
To hone her skills in political leadership, Osorio accepted a fellowship at the Women's Campaign School at Yale University. The international program works to increase the number of women in elected and appointed positions worldwide.
Which young professionals are you watching? Let us know in the comments!
Special thanks to stylist Dacy Kolsky McWhorter , Forever Vintage Rentals and Make-up Artists: Alix Beyn , Marci Cowley and Yvette Matthews-Mason