Welcome to our annual salute to the Capital Region's emerging young leaders. This year's list features innovators, disruptors and creators who are invigorating our cities and challenging the status quo. The impact they'll make in our local communities and beyond will help define our future.
Placemaker // B.A. Yale University, East Asian Studies; Post-Grad Certificate for Business, Columbia University; MBA, UC Davis
Treasured Skill: Ability to find common ground with anyone
Surprising Fact: I changed my major to East Asian Studies my junior year of college after spending the previous summer living in an orphanage in Tianjin.
Personal Mantra: "If at first you don't succeed, dust yourself off and try again."- Aaliyah
Tre Borden describes placemaking as the process of shaping dynamic public spaces in a way that celebrates a community's true character — and says Sacramento is the ideal place to do his work. "I am good at finding opportunity," Borden says, "and Sacramento is kind of a blank slate."
As a Buck scholar, an award he says changed his life, Borden's entire post-high-school education was paid for. He followed his schooling with a brief stint working in clean energy at the Sacramento Municipal Utility District, but it wasn't quite the right fit.
That's when lifelong friend and fellow Sacramentan Danny Scheible approached Borden about helping him market his art, called Tapigami. The partnership eventually led to the duo setting up a temporary art space in the Downtown Plaza called Exhibit S. The location included studio space for emerging artists, a gallery for their work and a retail shop featuring additional creatives. Exhibit S also hosted community events, reinvigorating the sparsely visited mall. And that's how Borden found his passion as a placemaker.
His vision has taken him from the co-founder of Exhibit S, to art curator for the Warehouse Artist Lofts and collaborator on the public installation art project, Portal. Borden also raised $140,000 for Bright Underbelly, a 70,000-square-foot mural currently in progress on the freeway underpass between W and X streets in Sacramento, the location of the largest Certified Farmers Market in California.
In December, Borden was named The Sacramento Metro Chamber's Young Professional of the Year. "There's no blueprint for what I've been able to do," says Borden. "The fact that it is being noticed and honored is truly gratifying and humbling."
Co-Founder, Stockmarket // Certification, Fashion Merchandising and Apparel Design, San Joaquin Delta College
Treasured Skill: Creativity, tenacity
Surprising Fact: Redhead and BRCA1 positive
Personal Mantra: Don't stop.
Stockton-native and small business owner Amy Sieffert would often travel to retail markets like Sacramento's GOOD: Street Food + Design Market and Treasure Island Flea to sell vintage clothing from her store, Something Borrowed. Inspired by what she saw, she decided to launch something similar in Stockton as part of an effort to foster community and revitalize the city's downtown. In 2014, she started Stockmarket, a festival focused on local makers, vintage wares, street food and music. "We have people here who want the same things we were seeing in other places, so why not offer them in Stockton?" Sieffert says.
Sieffert has always loved her hometown. While friends were leaving Stockton to find opportunities elsewhere, she wanted to see what she could accomplish locally. "There is change in the air in Stockton," says Sieffert. "I can sense it and it's exciting to be a part of it."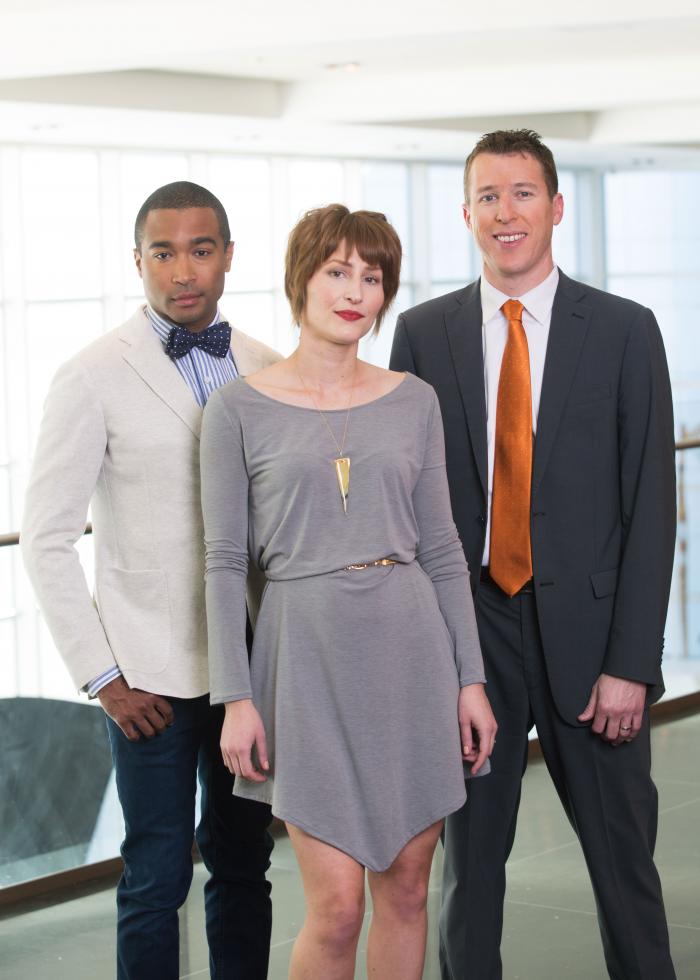 To get Stockmarket off the ground, she and co-founder Katie McCrae tested the idea of a Stockton festival at an under-construction school site. They had to get creative by strategically placing screens and curtains to hide construction materials and adding spotlights to highlight vendors. The reception was tremendous. "People came to our event, at night, in downtown Stockton, and they wanted more," Sieffert says.
The next event in May 2015 drew 45 different vendors and in November, 72 signed on. The one-day festivals, which feature handcrafted and vintage goods, live music, craft drinks, food trucks, a kid's area and more, draw close to 1,500 attendees. "Stockmarket is the kind of event that brings community together, and that's exactly what we are trying to promote here in Stockton," she says.
Mayor of Davis, Deputy County Counsel for Solano County // B.A. Economics, Stanford; Juris Doctor, U.C. Berkeley
Treasured Skill: Working well with others
Surprising Fact: I'm a singer.
Personal Mantra: You've got to be kind.
Dan Wolk, the City of Davis' young mayor, wants to make an impact. "We have been enjoying the work of previous generations and have been resting a bit on our laurels," Wolk says. "We need to make our own mark." His plan focuses on furthering economic development, reinvesting in the city's infrastructure, green energy and public education, and acting as a good regional partner. Wolk is also leading the effort on a $230-million surface water project, in collaboration with the city of Woodland and UC Davis. "Surface water is more sustainable than groundwater and this project will allow us to be less reliant on groundwater," he says.
Born and raised in Davis to a state senator mother and a law professor father, Wolk didn't plan on returning after attending college at Stanford. But after a stint at the Federal Reserve Bank in Texas and law school in the Bay Area, he felt pulled back to his hometown. "I had a strong desire to give back to a community that gave me so much," he says.
Wolk returned and opened the Legal Clinic of Yolo County, providing free legal services, and accepted a position as an attorney for Solano County. In 2012, Wolk ran for the Davis City Council and garnered the most votes, securing the mayoral seat for 2014. He is now 18 months into his position as Mayor of Davis and continues to work on his vision for the city, dubbed, "Renew Davis."
Wolk recently announced his intention to run for the open State Assembly seat being vacated by Bill Dodd (D-Napa). "A window of opportunity has opened up for the state assembly and I look forward to the prospect of continuing the work I am doing, but on a larger scale," he says.
Campaign Manager, Steinberg for Sacramento Mayor 2016 // B.A., Political Theory, U.C. Santa Cruz
Treasured Skill: Seeing the potential in everyone and everything
Surprising Fact: Competed in Junior Olympics for pole vaulting
Personal Mantra: Figure it out and follow through with strength and kindness.
Having served as a community organizer across the West, Kelly Rivas already had an impressive resume of community connections and political experience when she was tapped to join Bera's staff as field director and deputy press secretary in August 2013. Last December, she was recruited again — this time as Darrell Steinberg's campaign manager in his bid for Mayor of Sacramento. "I was thrilled to accept the opportunity," Rivas says. "It lets me work closely within our diverse neighborhoods and communities."
When Rivas originally accepted a position with Sacramento's Jim Gonzalez & Associates in 2009, she thought she would eventually return to her college town of Santa Cruz. "I didn't expect to stay, but I absolutely fell in love with Sacramento and its unending potential," she says. "The city is so engaging." She got involved in her Oak Park Neighborhood Association, working with the group that eventually started a local farmers market. At the same time, she and a group of female colleagues kicked off a local democratic club called the Fem Dems, with a mission to promote inclusion, equality and diversity through civic engagement.
Rivas is also a founding member of Global Shapers Sacramento Hub, an initiative of the World Economic Forum with a network of over 450 hubs worldwide, which is developed and led by young people with exceptional drive toward community activism. Rivas serves as vice curator and membership director. "It's a powerful way to engage young professionals to think globally and act locally in tangible ways," she says. Rivas also serves on the advisory group for Pathways to Policy, a mentoring initiative of the California Center for Research on Women and Families.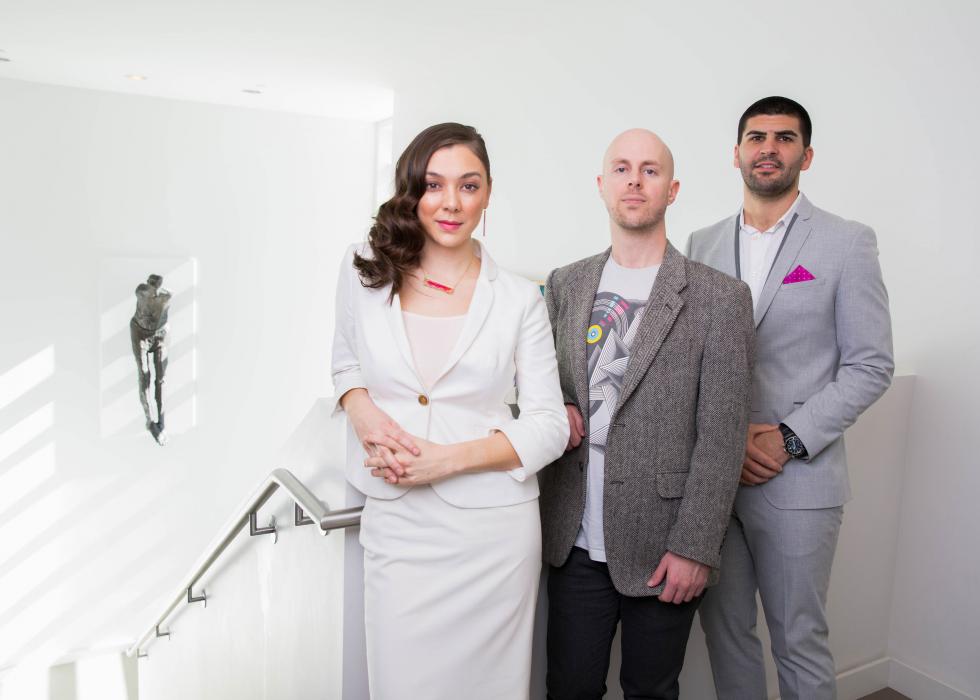 Founder & CEO, Delivery Unit // B.A. Philosophy, U.C. Santa Barbara; Master of Public Policy and Administration, Sacramento State University
Treasured Skill: Cat-herding
Surprising Fact: Dual citizenship with U.S. and Iran
Personal Mantra: The people who are crazy enough to think they can change the world are the ones who do.
Ash Roughani believes in the power of information — more specifically, that open data policies empower citizens and enhance the efficacy of governance. But they can be difficult to implement, and it's not always clear what to do with the information once it's available. Delivery Unit, Roughani's for-profit civic tech startup, aims to simplify the process by which public agencies and nonprofits collaborate and measure their collective impact.
Born and raised in Sacramento, Roughani left for college in Santa Barbara but returned to work in public policy as an executive fellow with the Schwarzenegger administration. He found government work too confining and took his policy development and collaborative governance skills to the nonprofit California Forward.
After taking MBA courses at UC Davis, Roughani's career took another turn. "I realized that internally, I had entrepreneurship skills and a desire for change, so I wanted to combine them," Roughani says. He founded Public Innovation, a nonprofit that brought residents together to discuss tech-based solutions to community issues. Public Innovation would eventually become Delivery Unit.
Roughani also founded Code for Sacramento, and through that launched Sac2050, a web platform and outreach project designed to facilitate open data policies. Through Code for Sacramento, Roughani worked with the California Department of Public Health to engage the tech community around the CDPH's newly launched open data portal, resulting in tools like an app that helps WIC users more easily access their benefits. Roughani also launched an interactive website that uses the City of Sacramento's budget data to make it more user-friendly for citizens.
"With our technology expertise, we can help government entities and nonprofits articulate an agenda and share their data in a way that makes it interactive and understandable to citizens," says Roughani.
President/CEO, St. HOPE Community Development Corporation // B.A., Political Science and African American Studies, UC Davis; MBA, Finance, Drexel University
Treasured Skill: Dominate music trivia
Surprising Fact: I have no sense of smell
Personal Mantra: Just because it's the style, doesn't mean you look good in it.
As the president and CEO of St. HOPE, a community development corporation focused on public education and economic development in Oak Park, Jake Mossawir's goal is to perfect the nonprofit's business model. "There are over 25 large projects in Oak Park that we have helped to play a role in," he says. "Outside of the midtown/downtown grid, I'm not sure that any part of the city is seeing as large a renaissance as that of Oak Park."
Mossawir has done stints in the public sector at the governor's office, the nonprofit sector at City Year, and the private sector at Randle Communications and Moroch — gaining him experience in executive leadership, marketing, communications, sales, fundraising and customer service. But he credits his first job in facilities at the San Jose Museum of Art with teaching him the most valuable life skills. "At the museum, I learned the importance of being considerate and cleaning up after myself — pushing in my chair, picking up garbage and being courteous to the host — skills you need in every aspect of life," he says.
St. HOPE currently manages four successful charter schools and owns several residential and commercial properties, including the Guild Theater and Underground Books. The revenue gleaned from St. HOPE's businesses are funneled back into the schools and other programs the organization provides to the Oak Park community.
"St. HOPE has been a leader in Oak Park's dramatic change over the last 26 years," Mossawir says, "but our work is not yet done. My role is to leverage our strengths so we can become even more effective." In the community, Mossawir is also active in the Sacramento Metro Chamber and sits on the boards of the Sacramento Asian Chamber, College Track (an organization that empowers underserved students to graduate from college), and each of St. HOPE's four divisions.
Senior Director of Marketing, Sacramento Kings // B.A., Political Science, U.C. Irvine
Treasured Skill: Ability to bring structure to things
Surprising Fact: Completed back-to-back 330-mile AIDS/LifeCycle races to raise money for HIV/AIDS
Personal Mantra: Keep things in perspective and maintain balance.
If you're on Instagram, Twitter or Facebook, you've probably seen the ubiquitous #SacramentoProud hashtag pop up in your feed. For that, you can thank Sacramento Kings senior marketing director, Allison Yee-Garcia, and her team.
A Sacramento native, Yee-Garcia attended McClatchy High School before traveling south to pursue a degree in political science. But instead of heading east to a Washington D.C. internship as planned, Yee-Garcia's pitstop back home turned into a decade-long position at the newly formed 3fold Communications.
"There's nothing like cutting your teeth with a start-up," says Yee-Garcia, who started with 3fold months after the inception of the agency. "Working somewhere so new and undefined allows you to test and sharpen your skills — wearing multiple hats, problem solving and working with limited resources," she says.
In June 2014, Yee-Garcia joined the Sacramento Kings organization during a time of transition and redefinition. "So much of the Kings' brand was defined by the turmoil and the fight to save the team," she says, "and we needed to change that."
Focused research revealed that residents felt Sacramento and the Kings were synonymous. They also felt an incredible amount of pride and had high expectations for the organization. From those findings came #SacramentoProud, which averaged 600 tweets per day in the first six months of its launch. The campaign has grown much bigger than basketball, and is now a regional rallying cry for members of the community to express their city pride.
With Golden 1 Center set to open in October, Yee-Garcia is involved in the day-to-day branding and marketing for the facility, in addition to team business. "It's really an exceptional time to be part of the Kings organization and the changes taking place in the City of Sacramento," she says.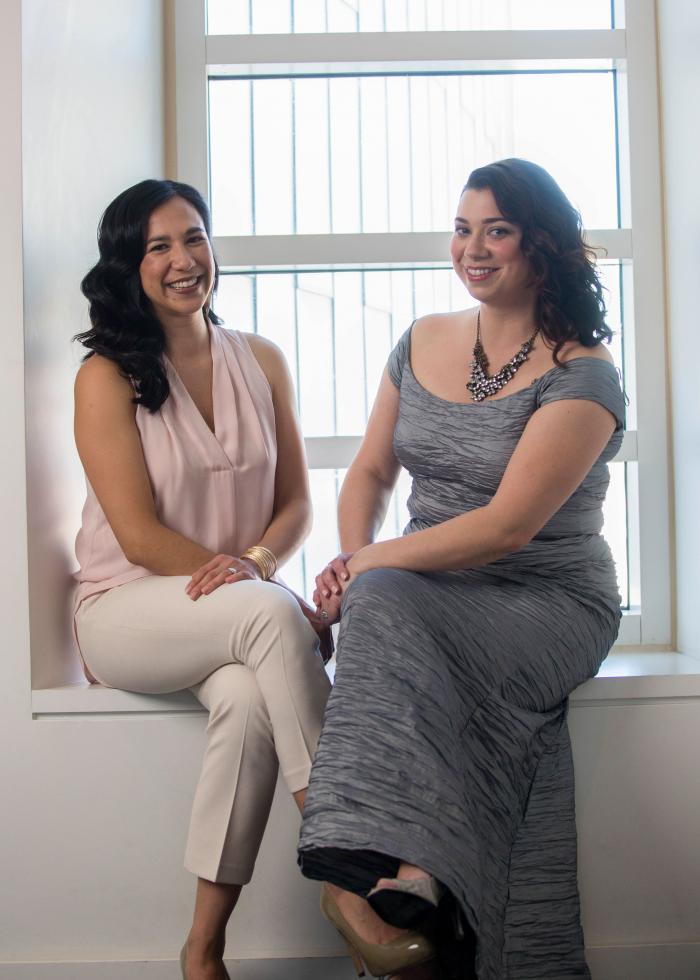 Director, Farm-to-Fork, Sacramento Convention and Visitors Bureau // B.A. Communications, Gonzaga University
Treasured Skill: Ability to surround myself with good people
Surprising Fact: Loud and gregarious to the world, but my home is quiet and peaceful
Personal Mantra: You can never feel bad about doing the right thing.
During her tenure at Chipotle Mexican Grill as a marketing strategist, Nicole Rogers attended an October 2012 press conference during which Mayor Kevin Johnson declared the Sacramento region America's Farm-to-Fork Capital. Some residents pushed back, saying it was just a marketing phrase, but Rogers was thrilled at the declaration. Less than three years later, she joined the Sacramento Convention and Visitors Bureau as its director of farm-to-fork, where she spends her days crafting Sacramento's national identity as the Farm-to-Fork Capital. "We have a 12-month growing season," Rogers says, "and anywhere between 50 and 100 percent of some of the nation's crops, like almonds, rice, and table and wine grapes are grown right here."
A recent transplant to the Sacramento region by way of the Bay Area and Spokane, Wash., Rogers couldn't be happier with where she's landed. "The Sacramento region is a lot like where I grew up, next to rivers and railroads and hardworking people," she says. "It feels like home."
Following college at Gonzaga University, Rogers honed her communication skills in destination marketing at NapaValley.com. She then shifted to agency work, joining Chocolate Communications, a boutique public relations firm, and later moved to in-house marketing with Chipotle before joining the SCVB.
In addition to promoting the region's agriculture, Rogers is passionate about educating consumers to make better food choices and influencing a better food community. "Agriculture is one of our community's greatest treasures," says Rogers, "and everyone should be benefitting from it." Rogers is the board chair for Food Literacy Center and also serves on the board for the Center for Land-Based Learning and the Child Abuse Prevention Center.
Roshaun & Maritza Davis
Roshaun: CEO & Founder, Unseen Heroes // B.A. Communications, Sacramento State University
Treasured Skill: Stay calm in all situations.
Surprising Fact: My stage presence
Personal Mantra: Life is simple, we insist on making it complicated.
Maritza: COO & Founder, Unseen Heroes // B.A. Communications, Sacramento State University
Treasured Skill: Ability to talk to anyone
Surprising Fact: I'm pregnant.
Personal Mantra: Trust your gut.
When Roshaun and Martiza Davis met in college, they both had a passion for community and event planning. After graduating and getting married, the duo parlayed that into a full-service events agency called Unseen Heroes. "For the first few years, our business was more of a passion project," Maritza says. "But about four years in, we knew we had something special and decided to commit to it full-time."
Unseen Heroes aims to foster community by creating unforgettable experiences through interactive events. "So many people have a chip on their shoulder about Sacramento, comparing it to other cities, but we want to celebrate what we have here," Roshaun says. "We've learned to be fearless in our approach."
Roshaun and Maritza both learned the value of hard work at a young age. Maritza's grandfather was an entrepreneur, selling homemade Mexican products to families in the region, while Roshaun's military father set high expectations. Those foundations have contributed to the strong work ethic and resilience needed to launch and succeed in their own business.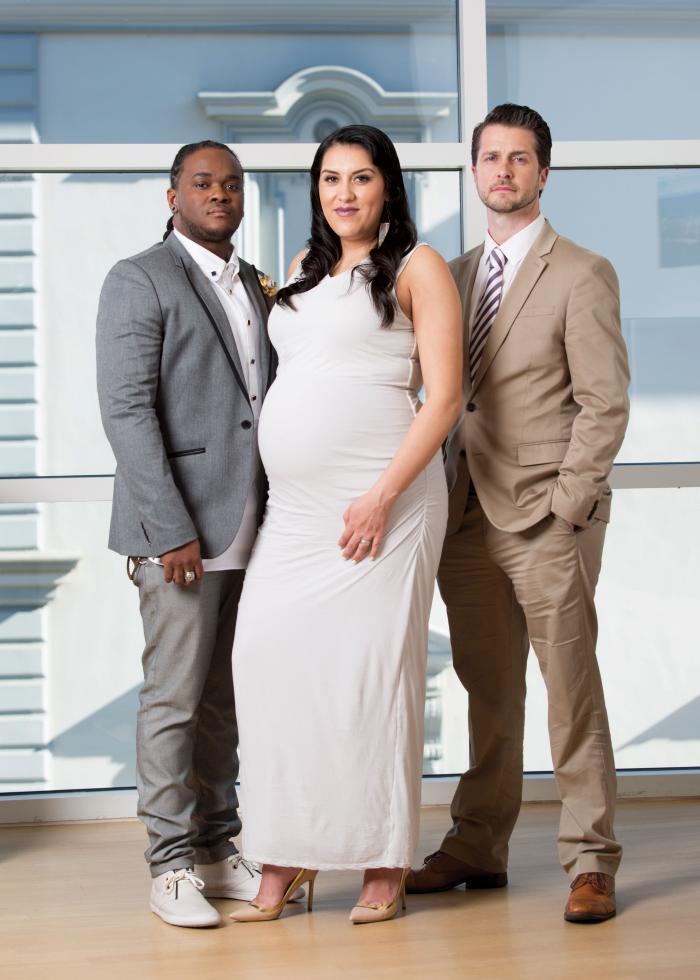 Through Unseen Heroes, Roshaun and Martiza created Gather, a community development series that hosts large, outdoor neighborhood dinners and Display, a retail pop-up shop that supports small businesses. Unseen Heroes also helped produce Region Rising, which took place last November and brought creative professionals together from all sectors to discuss the future of the region. The conference drew nearly 1,000 attendees.
"We are helping to re-imagine retail, but also investing in our community at the same time," says Roshaun. Through it all, the two are learning to balance all areas of their lives — marriage, family and running a business together. "Our goal is to be able to successfully grow every aspect of our lives and our business, while still functioning as a cohesive unit," says Maritza.
President, BCA Architects // Bachelor of Architecture, Cal Poly San Luis Obispo
Treasured Skill: Communication
Surprising Fact: Love everything automotive
Personal Mantra: Never, never, never give up.
Architect Brian Whitmore's impact on the region includes the Sacred Heart School in East Sacramento, the Benvenuti Performing Arts Center at Natomas Charter School and multiple public and private schools. As president of BCA Architects, he is careful to value tradition while embracing the digital age. "While we have become more efficient with greater design abilities, we cannot forget where we came from," he says. "We must still value the ability to construct a perspective by hand, understand proportion and scale, and recognize what makes good design –— because while we have great tools, we must still be great architects."
The company recently moved its corporate headquarters to downtown Sacramento, joining a growing resurgence of firms flocking to the region. "We see a lot more firms moving their offices to downtown," says Whitmore. "They see what's happening here and want to be involved."
Originally raised in Auburn, Whitmore left to attend school in nearby San Luis Obispo, but returned to take a job with a local Roseville firm. Then BCA Architects, a small education and commercial firm, came calling two years ago. "With BCA, I had the opportunity to join a firm with a focus on education and commercial projects, to start a Sacramento office and to lead California-wide projects," he says. BCA was recently hired by the City of Sacramento and Sierra Joint Community College District to tackle some local projects, including a feasibility study for the North Natomas Community and Aquatics Center.
Whitmore served as the 2010 president of Ignite, the Roseville Chamber's young professionals organization. He currently serves as vice president for the AIA Central Valley chapter and as a planning commissioner for the City of Rocklin, where he's overseen the approval of multiple housing projects. Whitmore also recently joined the board for the California Auto Museum. ν
A big thank you to the Crocker Art Museum for hosting our photo shoot, as well as the talented team that made our young professionals look so good:
Stylist: Phoebe Verkouw, Hair: Heather Grabin & Tatian Banda of Alchemy Salon & Spa; Makeup: Yvette Matthews-Mason