You've never had beer in a bar like this one.
As a postdoctoral researcher in microbiology and immunology at UC Davis, Denise Bronner understands gut health, but it was her hobby as a homebrewer that lead to a breakthrough. Once you extract all the sugars from beer, the leftover grain basically serves no purpose. From brewing, Bronner would end up with 20-25 pounds of spent grain per batch.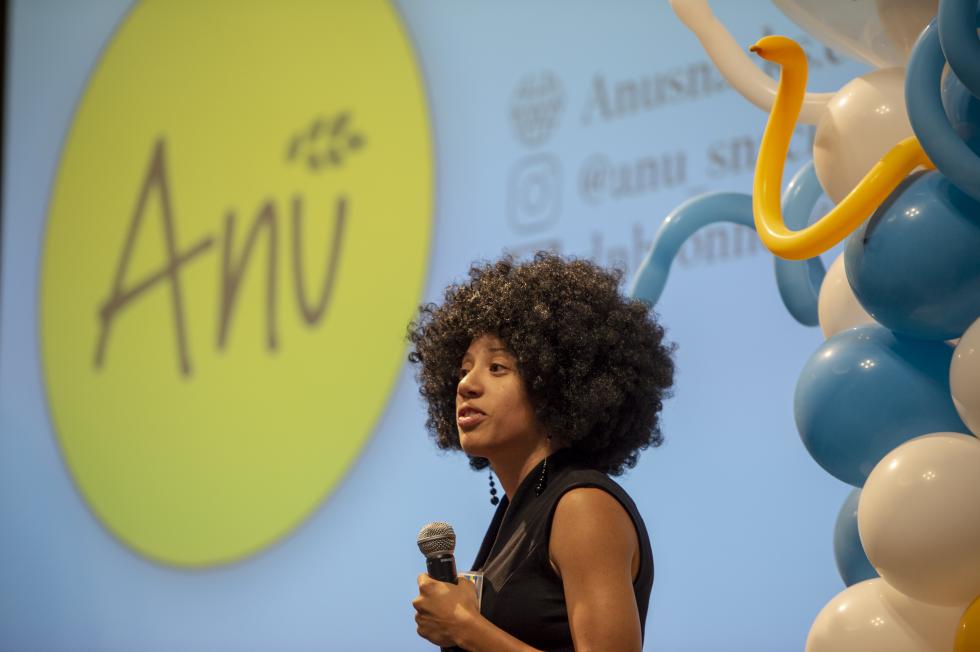 "A lot of microbreweries are suffering from the same thing," Bronner says. "Some have tried shipping to farmers for animal feed, but the smaller guys don't make enough to feed a farm, so it often gets sent to landfills. That's thousands of pounds of spent grain going to waste."
Bronner threw out hundreds of pounds herself before realizing she could recycle the leftovers. Her startup, Anu Snacks, produces snack bars from spent beer grain, mixed with dried fruit and nuts with various coatings. The idea was a hit, winning $17,500 in prizes this year at the UC Davis Big Bang! competition for entrepreneurship.
This fall, Bronner plans to roll out her top two flavors (Blueberry Delight and Berrylicious) at farmers' markets, brewery tap rooms and health stores in the Sacramento region. Bronner and her parents developed the recipes. They currently manufacture the snacks in their kitchen but plan to transition to a co-packing facility in the future. The snack bar market is highly competitive and saturated, but Bronner believes her beer-based bars will stand out.
"A person's interest perks up at the idea of eating beer without the alcohol," she says. "What's left is full of fiber, antioxidants, amino acids and vitamins. And because the sugars have been extracted, it has a low glycemic index."
Bronner developed her startup after being selected as one of nine business development fellows for the UC Davis Institute for Innovation and Entrepreneurship. Through luncheons, lectures and hands-on learning, the program links science, engineering and business students with professionals to launch new ventures.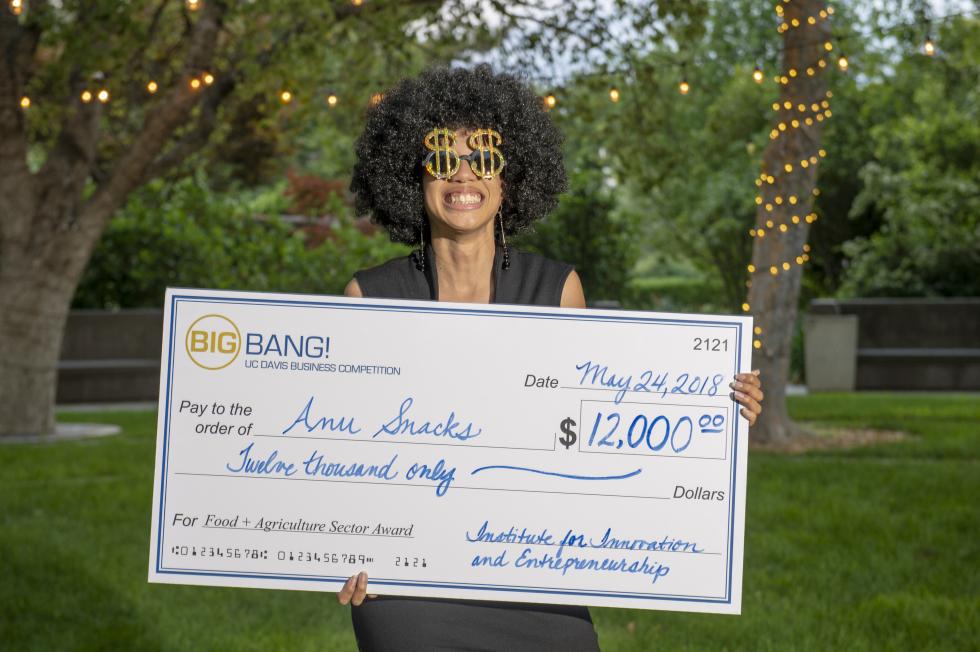 The goal is to help scientists and engineers commercialize their research, says Niki Peterson, senior program manager at the Institute. Peterson describes Bronner as an outgoing, down-to-earth person, who has a strong sense of community and family (in fact, her startup team for now is made up of her parents). And her pitch "really blew everyone away," Peterson says.
"With her product, she's solving a couple of different problems, specifically in our region, which is such an ag-centric location," Peterson says. "She's helping solve a problem for brewers, but also able to get the main product for her business for free or next to nothing."
Not to mention, Peterson adds, that Bronner has been able to create great flavors with health benefits (Peterson personally likes the blueberry bar). "She's really taken a holistic view of business."
Bronner didn't go into the Institute with a concept. She had no prior business experience, but has a lot of hobbies (such as video games and photography) and figured there had to be some demand not being met in one of her areas of expertise.
"I was sitting at home, drinking beer and watching a college basketball game, when it came to me," Bronner says.
Now inquiring minds want to know: What do these snack bars taste like? Bronner describes them as not too chewy, not too crunchy. Blueberry Delight has walnuts and a yogurt frosting. Berrylicious has cranberries with almonds and a dark chocolate coating. (There are also yogurt-free, non-coated versions.)
The versatility of spent grain is endless, Bronner says. It has a long shelf-life and can be turned into flour for baking options like bread, cookies and crackers, or dog biscuits and treats, which Bronner says allows for the company to expand into other markets in the future.
"I'm always thinking a few steps ahead," she says. "That's the scientist part of me."
She's not only thinking ahead, but also thinking historically, hoping to inspire more inclusive representation in her fields.
"I'm trying to serve as an example for minorities," Bronner says. "In the fields of science and business especially, it can still be white male dominated. It's nice to be able to come out of that and say let's change that narrative, prove to the younger generation that you can be a scientist and entrepreneur."