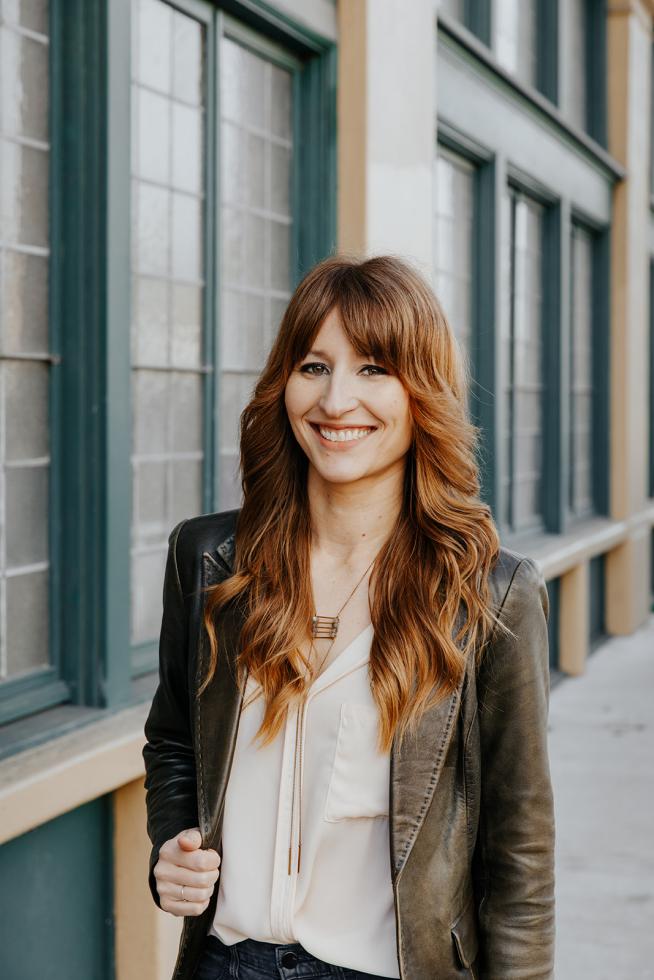 With maker markets and fairs canceled due to the pandemic, Goodstock Productions founders Amy Sieffert and Anne Crutchfield were approached by the Reinvent Stockton Foundation with the idea for an online marketplace for women entrepreneurs.

The foundation is a nonprofit launched by Stockon Mayor Michael Tubbs that focuses on community programs that address education, poverty, crime and other issues. Goodstock then partnered with Stockton Strong, a coalition of public, private and civil leaders managed by the foundation, to develop the marketplace.

Goodstock Productions is known for its flagship event, Stockmarket, an in-person event that brings local makers, artisans, musicians and food vendors together to sell handmade products. With the Stockton Strong Marketplace, which runs through Sept. 12, the company made a virtual version to help empower women to refine their small businesses and sell their items, which includes, photography prints, ceramics, jewelry, garden accessories, paper goods, art prints and mugs.

"The virtual marketplace sells only tangible goods and stays true to the spirit of the Stockmarket vision of handcrafted and designed products by small-business owners," Sieffert says. "There are no vendor fees for entrepreneurs. We hope they can build and sustain a client base from the marketplace."

Comstock's spoke with Sieffert about how the virtual marketplace is helping women entrepreneurs in the challenging time of COVID.

What is the Stockton Strong Marketplace?

The Stockton Strong Marketplace is a collaboration between the Stockton Strong coalition and Goodstock Productions. We are an online market created by women for women. Currently, we have 26 vendors participating and our goal is to have 30 vendors. Each of these creative, female-owned businesses are based in Stockton. They sell their products on our website and 100 percent of the sales go back to the women (Reinvent Stockton covers the cost for Goodstock to manage the site). Now more than ever, small businesses are hurting and we believe by creating this platform for women can help them succeed in the virtual marketplace.

In addition to offering a virtual platform to sell goods and build a client base for women entrepreneurs, we are providing a series of webinars. The six-part webinar series (is) open to the public (it started July 16). We cover a variety of topics that will educate entrepreneurs in branding, licensing, creating a business plan, product photography, product shipping and customer service. A live question and answer session will follow each webinar and we want to connect entrepreneurs with folks who have the resources. Each organization will provide information and help them think about what they need to move their business forward. When the three-month marketplace project is finished, we hope entrepreneurs have learned enough through this experience to continue sustaining their businesses.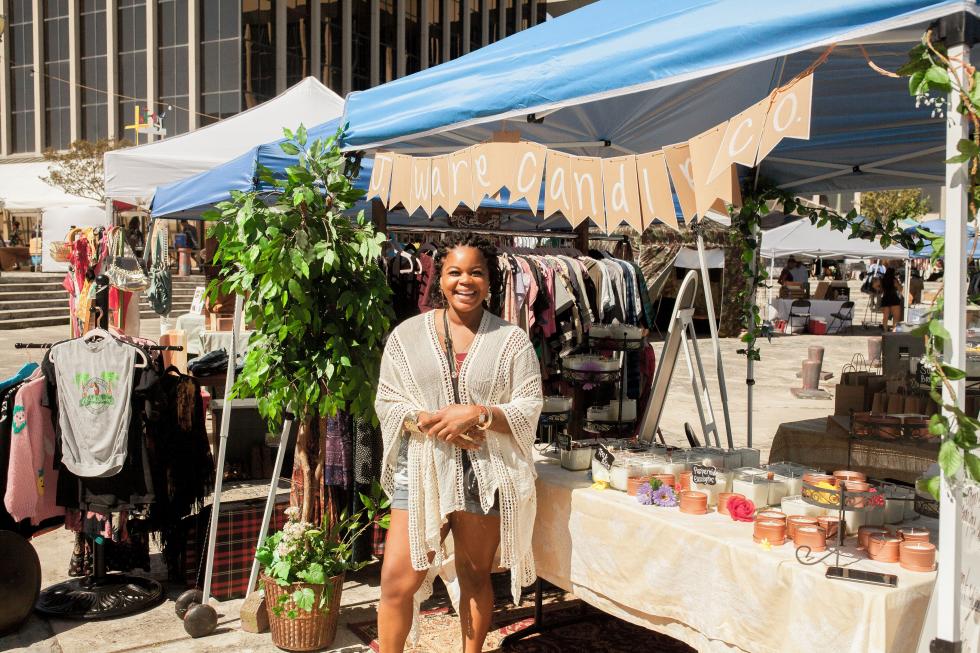 What is the Stockton Strong coalition and how are they involved with the marketplace?

The Stockton Strong coalition is a group of people from the Stockton area, including private, public and civic leaders, collaborating to provide the city with COVID-19 information and resources. Reinvent Stockton Foundation manages and oversees the coalition. The nonprofit has community programs to reinvent the city and they have delegated Lange Luntao, executive director of Reinvent Stockton Foundation, to facilitate these meetings. Luntao, our main contact, sponsored and supported our online marketplace. We worked closely with them to build the framework. Once they approved the proposal, they let us run with it.

Who initiated this platform for women entrepreneurs?

We were approached by Reinvent Stockton about doing a women's marketplace. They contacted us last October to start the conversation and proposed for Goodstock Productions to do a women-only, in-person market for their gender-equity program in Stockton. With several events scheduled for the end of last year, we advised planning this market for 2020 due to our timeline. With COVID-19, everything we had planned went on hold. We continued our conversation again with Luntao when we realized all events for the year were canceled due to COVID-19. Our proposal for an online market was sent over to Reinvent Stockton. When Luntao reviewed and approved the project, everything moved quickly to get the platform up and running for women entrepreneurs to support their small businesses.

Is this the first online platform Goodstock has provided to the Stockton community?

Prior to this project, the only e-commerce we were doing were vendor spaces for Stockmarket. The build-out for our online site is something we never explored and this project is on a larger scale than our previous work. We decided to utilize our social media following with Goodstock and Stockmarket for marketing and promotion to the public rather than start a new social media account for the marketplace. Not only did it help spread the word about the marketplace, but it assists with our goal to build awareness and a starting point for entrepreneurs and their brands.

How important is this type of online platform for small businesses in Stockton?

This is huge for us. (Reinvent Stockton) put their trust in us on this project. They are taking a step back and letting us (Goodstock Productions) do promotion, management, media and select applicants for the marketplace. It's big for us as a small business. We've worked with the city before, but not in this capacity. This is a major collaboration to support women entrepreneurs and assist them in educating and growing their business. Everyone put their faith in us for Stockton Strong Marketplace and it is something that is so critical at this time for small businesses everywhere.
—
Get web exclusives like this delivered to your inbox: Subscribe to the Comstock's newsletter today.