A century ago, the city of Woodland — surrounded by farmland, connected to the Southern Pacific Railroad and just a stop away from what was then the University of California's experimental farm — was a hub for the cutting-edge agricultural technology of its day. Now, a startup incubator aims to bring a new generation of food and agricultural technology innovators to the Yolo County seat.
Lab@AgStart is a 4,800-square-foot, $1.5 million facility inside Woodland Corporate Center that includes coworking space, a wet lab with 28 workstations, and a food lab approved as a commercial kitchen by the Yolo County Department of Health. Run by AgStart, a nonprofit organization that supports food and ag tech entrepreneurs, the facility launched in late May with an inaugural class of startups developing food, pharmaceutical and agricultural products, which pay membership fees to access the space. At the facility's launch event May 27, AgStart staff, sponsors and startups expressed their enthusiasm for its future.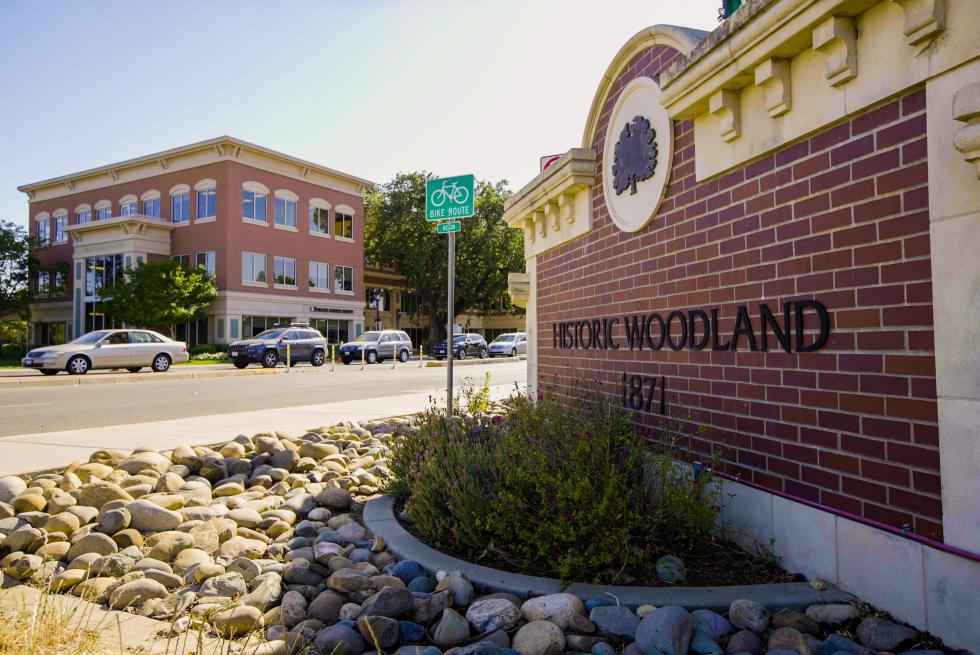 "This lab reduces the barriers so that you can just focus on your R&D," says Fatma Kaplan, the founder and CEO of Pheronym, one of Lab@AgStart's first participants (and a former Comstock's Startup of the Month). "We've been looking for this facility, actually, for the past three years, and we're so happy that we can actually move in." She says that the shared wet lab is crucial for startups like her own, which is developing pheromone-based biopesticides, because lab equipment and infrastructure can be prohibitively expensive for early-stage companies.
The Lab@AgStart wet lab is stocked with donated equipment from Bayer and Syngenta, including hoods, centrifuges, autoclaves and orbital shakers. It's called the Yocha Dehe Lab after one of the project's sponsors, the Yocha Dehe Wintun Nation. The Capay Valley-based tribe, which runs Cache Creek Casino and the olive oil and wine brand Séka Hills, supported the project through its Doyuti T'uhkama partnership, which invests up to $24 million per year from gaming revenue in initiatives that are "improving the lives of Native people and citizens of California." "We know that the innovations created here will not only help the land take care of us, but will also help us take care of the lands," said Ben Deci, public information officer for the tribe, at the opening event.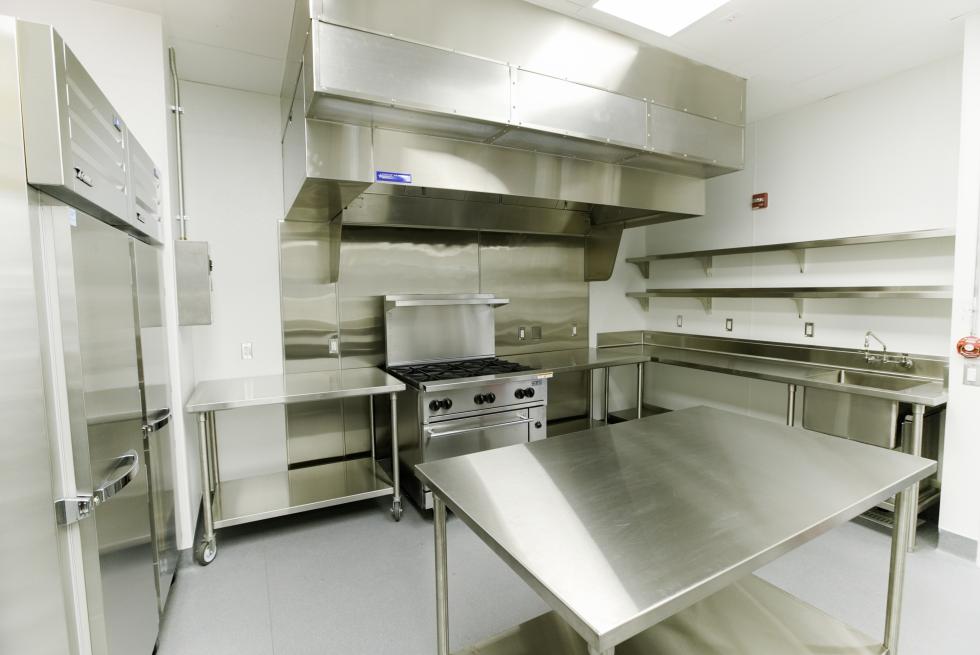 The food lab is named after another sponsor, the West Sacramento-based supermarket chain Raley's. Wedged into a corner office-sized space in the corporate suite, Raley's Food Lab is a commercial food facility in miniature, with all the stainless steel appliances and safety equipment necessary to test recipes or produce food that can be legally sold to retailers. Chelsea Minor, Raley's director of public affairs, says that she hopes products developed in the kitchen will eventually join the local products sold at Raley's stores. Raley's subject matter experts will be on hand to guide the incubator participants over hurdles like packaging, marketing, food safety and legal issues.
Minor predicts that the incubator will benefit the city and region as a whole. "(Woodland) used to be a manufacturing powerhouse, right? That has subsided significantly," Minor says. "I'm really inspired and hopeful that this will not only revamp that, but really kind of revitalize that."
Powerhouse or no, Woodland still offers many draws for food and ag tech companies. The city is home to more than 180 food and agriculture-related businesses, according to AgStart, and Yolo County has over 250,000 acres of prime farmland. Though the rice mills, sugar beet refinery and train station are gone, UC Davis and its top-ranked College of Agricultural and Environmental Sciences are just a 15-minute drive away.
UC Davis has its own startup programs, including the Venture Catalyst START program, and its research labs are often the birthplace of ideas that lead to startups, but the university lacks a dedicated incubator lab space. This may serve to funnel Davis-born startups to Lab@AgStart. A few of the current class of startups have already taken this route, including Astrid Pharma, which acquired the foundational intellectual property rights from UC Davis for its capsid-based platform for mucosal drug delivery in 2017.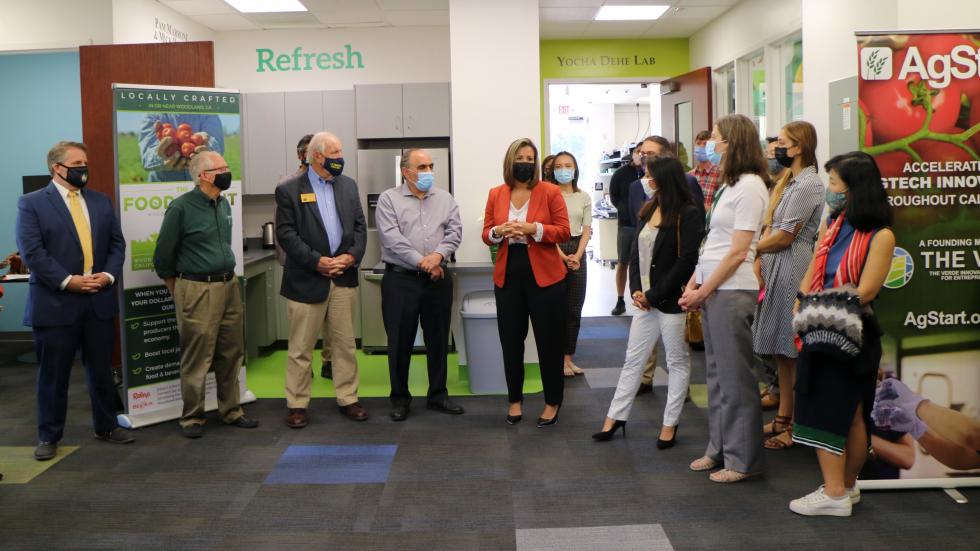 The incubator also has the potential to attract food and ag tech entrepreneurs from further afield. One of the largest delegations in attendance at the launch event represented the Singaporean startup TurtleTree Labs, which is enrolled in the UC Davis START program and closed its pre-A funding round at $6.2 million last December. The company has developed technology to produce cell-cultured milk, including human breast milk, and announced in May (before the lab opened) that it would establish Lab@AgStart as its R&D headquarters.
But AgStart may need to develop further facilities to attract other startups and help current participants grow out of the program. Though the lab is well-outfitted to develop food products, Kaplan says that ag tech companies like her own need greenhouse space in addition to a wet lab. "Because we are agriculture, we are so entwined with the plants," she says. "When we want to do greenhouse trials, where are we going to go?" She also anticipates needing an individual lab, not a bench in a shared space, within two years.
At the May 27 launch, though, all were optimistic about the potential of Lab@AgStart. "I'm so much a cheerleader for scientists," said California Department of Food and Agriculture Secretary Karen Ross, who took a break from her Sacramento office to attend the event. "To really think about all that it takes to bring food to the table, and to bring healthy food to young people so that they have healthy lives and make the most of their lives to achieve their potential … there's nothing more important."
–
Stay up to date on business in the Capital Region: Subscribe to the Comstock's newsletter today.