Since Sacramento adopted the slogan "America's Farm-to-Fork Capital" in 2012, the marketing campaign-turned-movement has encouraged the region to see itself as an epicenter of local food. Across the causeway in Davis, a university town where 44 percent of students report food insecurity, there's another effort underway to center civic identity around food — and this one has a broader scope.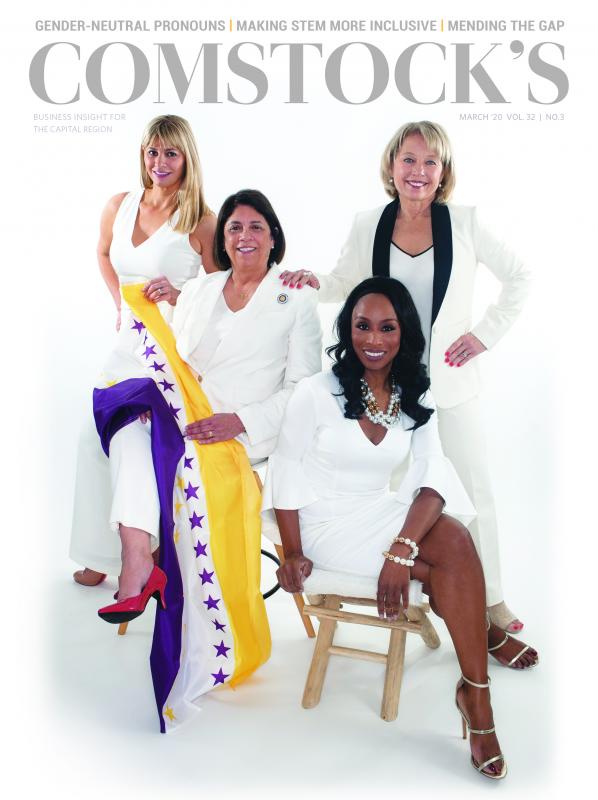 This story is part of our 2020 Women in Leadership issue. To explore the issue, click here.
In May 2019, the Davis City Council approved the "Food and Economic Development (FED) in Davis" report that urges the city to rethink its relationship with food. The report urges action across the food system, from ending hunger to supporting agricultural tech startups, painting a picture of a future Davis at the frontier of sustainable food innovation. It's the result of a series of community discussions started in fall 2018 or, if you ask some of the authors, decades earlier.
"What we have here … is a sort of repackaging of various ideas that have been around for a long time and which Davis has excelled at over the decades," says Ann Evans, a former mayor of Davis who helped found both the Davis Farmers Market and the Davis Food Co-op in the 1970s. She co-authored the report with three other women: Deema Tamimi, founder of the nonprofit Land & Ladle; Catherine Brinkley, an assistant professor in the Human Ecology department at UC Davis; and Grace Perry, Brinkley's graduate student. "This is a new chapter in the story," Evans says.
Click here to read more food and beverage news
The foreword to that story began with a push from Mayor Brett Lee for a new economic development plan for Davis. Brinkley and Tamimi, members of the Downtown Plan Advisory Committee, took the opportunity to suggest a plan that hinged on food. "Food is such an integral part of the identity of Davis," says Brinkley. "The city is known for its thoughtful relationship to preserving farmland, its thoughtful relationship toward food and sustainable living."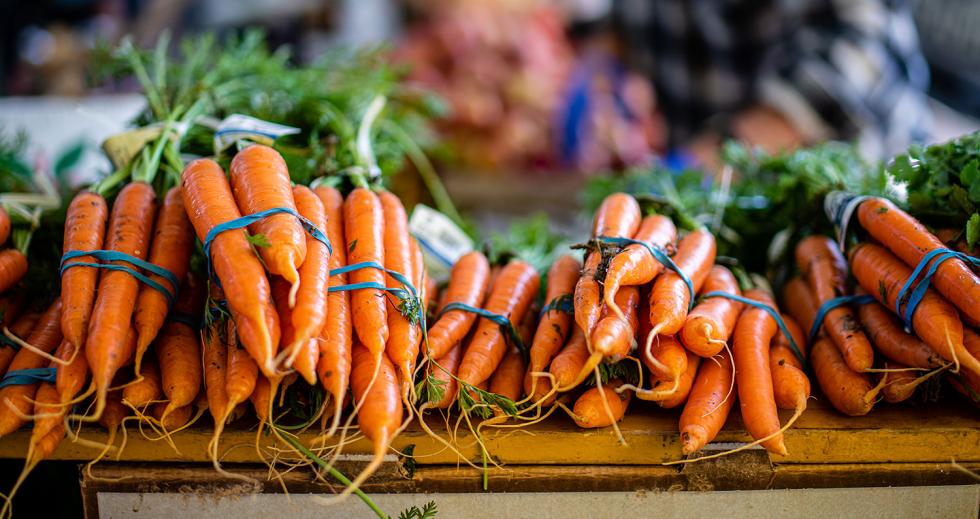 Food also forms the overlap in the authors' Venn diagrams of influence. Tamimi provides marketing, event planning and other services to food-based causes for Land & Ladle, while Brinkley studies the interactions between food systems and communities. Evans, perhaps the closest Davis has to a Michael Pollan-style celebrity food advocate, was a logical ally.
The authors organized a series of invite-only meetings with dozens of stakeholders, including restaurateurs, farmers and leaders from organizations such as the Yolo Food Bank and Slow Food Yolo. A draft report was offered to the public for comment, then revised by the authors and adopted by the city council, who agreed to allocate staff to consider how the city could be involved in implementing it.
The result suggests more than 50 specific steps, separated into five areas: climate-smart food practices, food access, food entrepreneurship, food and ag tech innovation, and cohesive branding for the city. "These great, disparate parts can be brought together through marketing, storytelling, through experiences … through connections that need to happen between the right people," says Tamimi.
"Food is such an integral part of the identity of Davis. The city is known for its thoughtful relationship to preserving farmland, its thoughtful relationship toward food and sustainable living."

Catherine Brinkley, co-author"Food and Economic Development (FED) in Davis"
Not everyone was satisfied with this broad sweep. Lorin Kalisky, owner of Upper Crust Baking, felt honored to be included among the "glitterati of the Yolo County food scene" invited to the meetings. However, he's unsure about the effectiveness of the approach.
"Davis is a city full of people who have strong opinions, and so there's often a lot of debate about what should be done and what's the right thing to do," he says. "I think the 'FED' report is a great first step, but it's still too broad. We need to boil it down to something concrete, something that resonates with people."
In October 2019, city staff began this distillation process in a written response that points out steps already being addressed by city programs, those better suited to private-nonprofit partnerships — including the suggestions to allocate funds to support food and agricultural tech startups — and those that need immediate action.
The highest priority will go to amending the city's mobile food vending regulations to comply with state law, a point suggested under the food entrepreneurship category of the "FED" report. The state's Safe Sidewalk Vending Act, which went into effect in January 2019, makes it illegal for local governments to set rules for where vendors can operate, except for reasons of public health, safety or welfare. Davis still has archaic rules that require sidewalk vendors and food trucks to move every 10 minutes.
The Safe Sidewalk Vending Act doesn't apply to food trucks, but city staff says it'll take the opportunity to reconsider Davis' stringent rules against them. Currently, food trucks can only set up at special events or on private property where retail sales are permitted.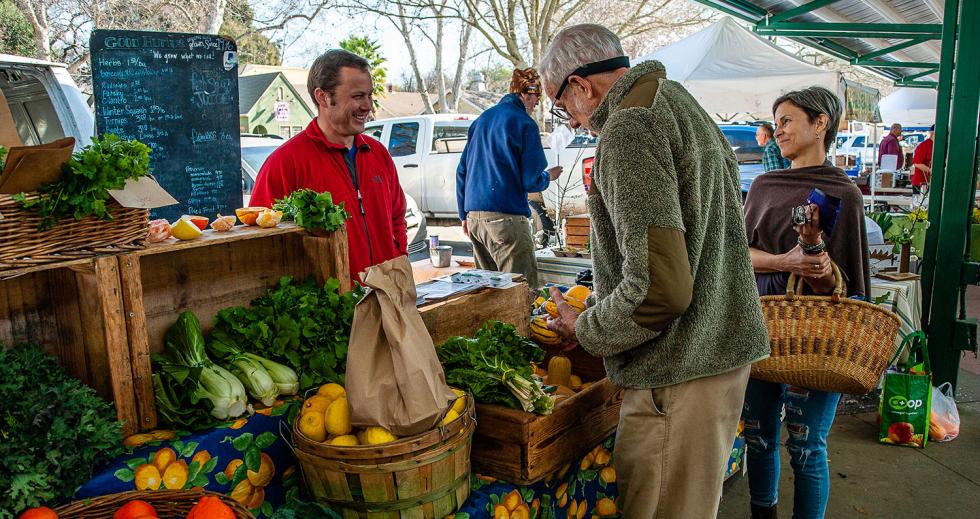 There has been pushback from local businesses concerned about the competition. Tamimi says she has been getting calls from restaurant owners since the city council approved the plan. "The feedback was, 'Are you going to do something crazy and just let food trucks be everywhere … totally sucking customers out of our restaurants, when we're already struggling?'" she says.
But at the council meeting that approved the plan, Mayor Pro Tem Gloria Partida noted the city already has a testing ground for sidewalk vending and food trucks: the Davis Farmers Market, the original hotbed of Davis' food revolution. "It made me wonder how the restaurants around the market fare when there are a ton of people that come out," she says. "My guess is that they do very well."
The staff is also considering plans referenced in the "FED" report to develop a pilot program for urban farming on the greenbelts that snake through Davis neighborhoods. "So long as public access is not restricted on the greenbelt, having residents enhance portions of the greenbelt through gardening efforts has the potential to help in overall beautification for the enjoyment of the community," they wrote in their response.
Nearly one year after the city council's approval of the "FED," the authors are divided on its success. "My vision is personally far more radical," says Brinkley. She dreams of a city as daring as Belo Horizonte in Brazil, which declared food a right of citizenship in 1993 and carried through with simple programs like low-cost cafeterias and partnerships with local farmers — efforts she thinks could also help combat hunger in Davis. "To be flat, nothing concrete has happened (in Davis)," she says.
Evans, with her decades of experience in City Hall, is more optimistic. "I understand the slow process," she says. "I would have to say that one has to count things other than brick and mortar and policy as concrete. … I think it takes a while to get the wheels in motion."
For now, the authors are continuing to meet with council members and other stakeholders to move toward the food system they envision. "We would not have our Davis Farmers Market today if we had waited for the approval of everyone," Evans says. "If one waits for approval from the status quo, one never gets anywhere, does one?"
–
Get great stories like this delivered to your inbox each week: Subscribe to the Comstock's newsletter today!