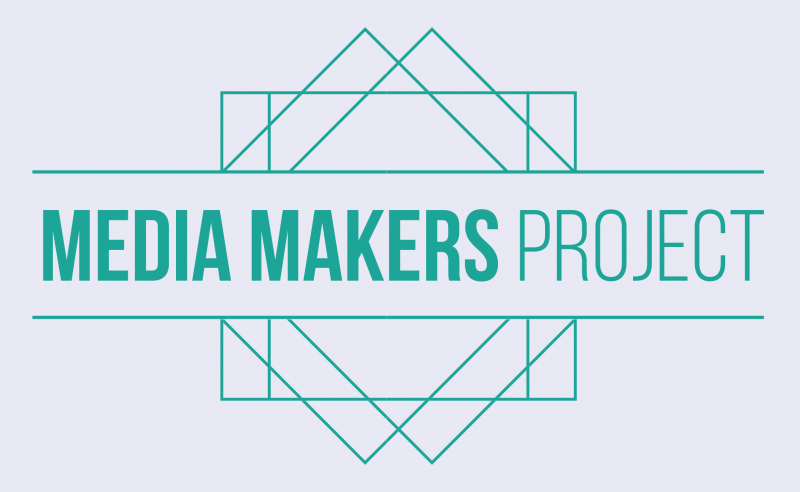 This story was written by a student journalist as part of our Media Makers Project. To learn more, click here.
On a cold October night in 1991, a man was almost gunned down before he had the chance to create something great. Timothy Poole, founder of Hooked on Fishing Not on Violence, says the events of that night would shape the rest of his life.
"God allowed me to get shot in my mouth because I wasn't speaking for him. He allowed me to get shot in my legs because I wasn't walking for him," says Poole. "He allowed me to get shot in my back because I turned my back on him, and so right now I am a number one witness for him — that the great I Am is real, the most high is real, because he saved a guy like me."
Poole says his troubles began when he was 9, the year his father died. "I lost my dad and was left out here without a male figure, so it was rough," he says. The short time that he spent with his father showed him what a man was like. His father worked two jobs but still took the time to walk him to school. He also taught him how to fish, a skill that is the foundation of his organization.
In 2012, following a string of homicides in Sacramento, Poole decided to dedicate his life to stopping the violence. He handed over two of his businesses and committed himself to working in the community. He was a member of the national organization Hooked on Fishing Not on Drugs, so he created Hooked on Fishing Not on Violence. It became a nonprofit organization in 2016 and is funded by donations and fundraisers.
Poole takes boys and young men ages 5-24 from Sacramento out every Saturday morning not only to fish but to be mentored. He calls it "healing by the water." "We can talk about anything. While you are waiting to catch a fish, I got time to talk to you,'" he says. He catches up with the latest happenings in their lives while providing valuable advice. He knows how important it is for young men to have the influence of positive males in their life.
After his father's death, Poole and his mother moved to Louisiana. He lived there until he was 19, occasionally coming back to California. Moving to the South in the '70s from California was a culture shock. The Ku Klux Klan was still actively burning crosses, and he was expected to conform to being treated like a second-class citizen.
"I didn't want to do the 'yes sir, no ma'am' thing, so my mom was like, 'They're gonna hang you if you don't start acting like they want you to,'" he says. "I couldn't do it. I was a young kid from Oak Park. I'm from Cali. We don't do the 'yes sir' or 'no sir.'" He always wanted to go back home but eventually found an outlet through football. He was a standout running back and earned a scholarship to play at Southern University.
During the summer break after his freshman year, he decided that instead of staying on campus and going to the summer training camp, he would go back to Sacramento. That trip changed the course of his life forever. In Sacramento a friend introduced him to the drug game and soon he was making money. His new passion became chasing money instead of running the football field. He was infatuated with the fast cash and built his way up to making $8,000 a day.
"I counted $100,000 in 1984 going to Louisiana," says Poole. The cash-money life trumped the college life, and his next years were spent distributing large amounts of drugs. He enjoyed the cars, jewelry, women and all the spoils of the game. He created a team of hustlers that shared a common goal of getting as much money as possible. Everything was running smoothly until he caught his first case due to a friend cooperating with the police, leading to Poole's arrest.
After 16 months in jail, he was released and decided to try working a regular job to earn a living. He became the manager of a call center, but the slow money from the job pushed him back into the dope game. In 1991 a friend of his stumbled upon a large amount of dope but had no way to get rid of it. Based on Poole's past success in the dope game, he asked him to distribute it. Eventually, his friend became addicted to crack and left Poole to sell all the drugs. This decision almost cost him his life.
On October 18, 1991, he accompanied an acquaintance on a drug deal. As he sat in the back seat of a two-door Chevy Chevelle, his fate unfolded in front of him. "I went to put my leg out of the door and a car pulled up, with no lights and a dude said 'What's your name?'" Poole says. "I said 'Timmy Poole,' and the guy said, 'That ain't Timmy Poole.' I looked and saw fire coming out the gun. It hit me and I was stunned."
The shot hit his jaw and came out of his neck. Two more shots were fired, shattering both of his legs. Another shot hit his foot as he tried to escape the inevitable, and another bullet went through his back.
As he lay on the ground, he heard his friend yelling for him to get up, but he couldn't. He could raise his head and as he lifted it up he felt something warm coming out of his face. He felt his face and realized his jaw bone was out of his mouth. He pulled it and passed out.
Poole says he died twice on the way to the hospital. He carries the vivid memory of an out-of-body experience that occurred while he was unconscious. "I sat outside of my body and seen them work on me and bring me back to life," he says. "I seen that, and then there was a voice that said, 'He's ready,' and another voice said, 'I'm not ready,' and then a voice said, 'He's ready,' and another voice said, 'I'm not ready for him right now.'"
The injuries he sustained required at least four months of recovery before he could even be pushed around in a wheelchair. He spent his recovery in jail, since he violated his probation by getting caught up in the drug game again. It would be another two years before he could walk after the bullets shattered both of his legs. But he gained a new purpose, and this is reflected in the work he does today. He has dedicated his life to saving lives and empowering his community.
On a recent Friday night in November, Poole transforms into DJ One Gone as he helms the ones and twos at the youth celebration that occurs at the Sojourner Truth African Heritage Museum in south Sacramento. Everyone at the event greets DJ One Gone with genuine love and appreciation. The kids call him Mr. Tim and every few minutes he interacts with a youth that updates him on the progress that they have been making. The vibe of the night is a celebration of community and the beauty of Black art. The wall is filled with photographs of African American intellectuals and freedom fighters.
As DJ One Gone provides the soundtrack, children's laughter and joyous chatter can be heard from corner to corner. Community is important to Poole — he considers his work with kids as well as victims of violence is the most important part of his legacy. After almost losing his life, he has been able to give life back to a community that was once devastated by the effects of crack cocaine. His past has allowed him to be able to comfort victims of gun violence with his work as a crisis intervention worker, which involves being on the scene of shootings. He can relate because he was once a victim.
Poole is also a radio personality and hosts a show dedicated to stopping violence in Sacramento. "He is on the ground doing the real work and I really appreciate it," says his co-host Aaron Cardoza, also known as The Forgotten One, who is an activist as well. A recent guest on his show, Nigel Collins, a former gang member who founded the Bloods in Sacramento, has known Poole for over 40 years. "He is a brother and mentor," says Collins. "Whenever I have something going on, he is the first person I go to."
Timothy Poole is gone from the street life for good, and he is leading others out as well. Like the many great Black leaders who cover the walls of the Sojourner Truth art museum, he is leading his people to freedom by showing them an example of change and redemption.
"I'm gone out of them streets, because ain't nothing out there," says Poole. "So that's why I do the work I do now, serving the community in love, and these young folks to let them know that the game is not to be played with. Out in these streets, you'll lose your life over nothing."
–
Stay up to date on business in the Capital Region: Subscribe to the Comstock's newsletter today.