Ron Cunningham entered the world of ballet, in his words, "ridiculously late." He was 23, in Chicago, about to graduate from college, but that New Year's Eve, "I didn't have a date, and I guess I was feeling sorry for myself," he says. So, for the first time, he went to the ballet, where he saw Rudolf Nureyev — considered to be one the greatest male dancers ever — perform.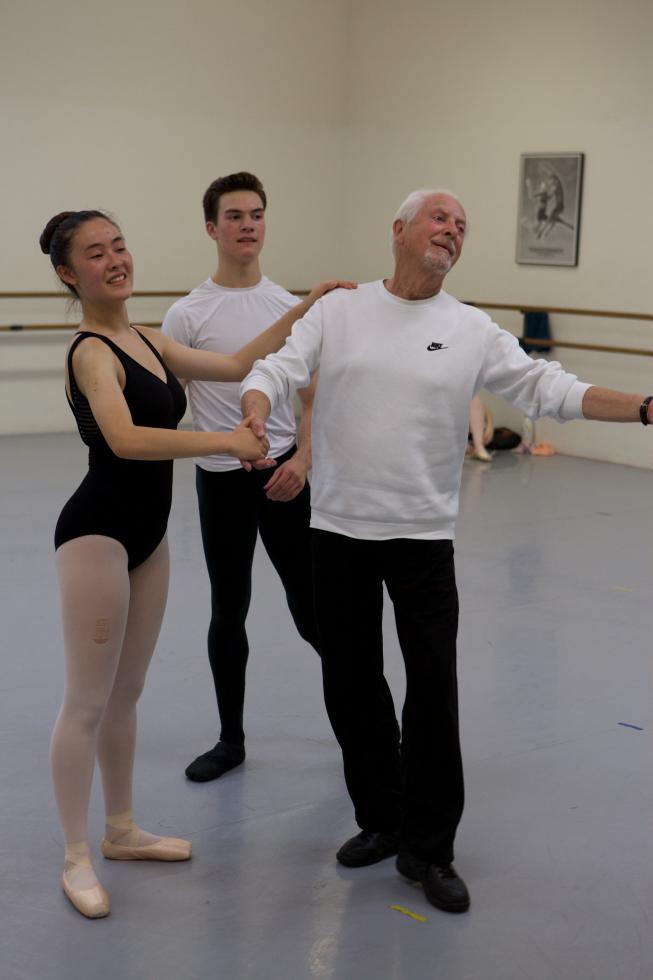 "It changed my life," he says. With just about a semester left to get his degree, the business major dropped out of school, began studying ballet and was dancing professionally within a year (he finished his coursework and got a degree a few years later). In 1972, he joined the Boston Ballet — where he eventually became its artistic director for 13 years — the same year Carinne Binda joined. Binda, a lifelong dancer, and Cunningham became a team professionally and personally, and in 1982, they married.
In 1988, the couple came to Sacramento, where they were co-directors of the Sacramento Ballet for about 30 years until the organization asked them to step down in 2018. Since then, life has looked different.
Cunningham began staging ballets he's choreographed over the course of his career — "I've done probably close to 100," he says — for other dance companies, and Binda began frequently traveling back and forth from Sacramento to the East Coast to help care for her 98- and 99-year-old parents. But with the shutdown of arts and entertainment venues because of the pandemic, work opportunities for Cunningham vanished, and Binda decided to shelter in place with her parents since March to be their caretaker.
"When I stopped working (for the Sacramento Ballet), I stayed pretty busy, actually, staging my work for other companies and other school-based companies and professional competitions," Cunningham says. He has worked on about six West Coast productions, including for the Santa Cruz Ballet Theatre. Soon after Cunningham and Binda's departure from the Sacramento Ballet, Santa Cruz Ballet Theatre Artistic Director, Diane Cypher, who danced for the Sacramento Ballet for the first decade when Cunningham and Binda were co-directors, contacted Cunningham.
"I immediately got on the phone to see if he had time and was interested in choreographing for us," Cypher says. He choreographed a new piece in spring of 2018 called "Mosque Mirage" for the pre-professional company, which is for dancers training to become professionals. "He worked with the dancers in August of that year and we presented it in Santa Cruz at the Crocker Theater in April of 2019," she says. He choreographed another piece, "Waltz of the Flowers," for a Nutcracker performance in fall of 2019 that was performed in December. "Working with him was an amazing and life-changing experience for my dancers," she says.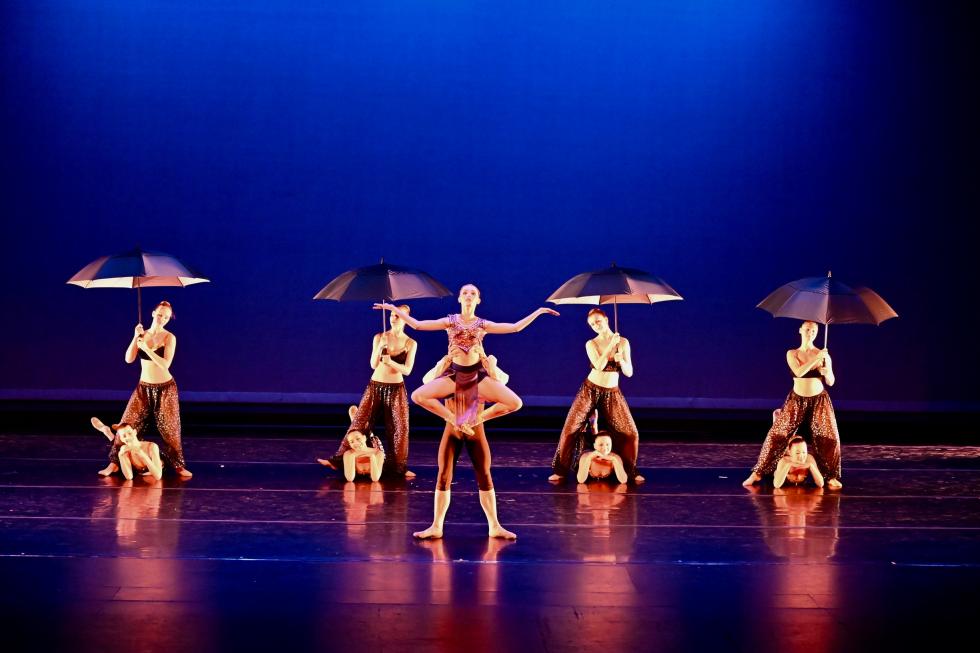 In 2019, Cunningham was chosen to be the artistic director for a festival for The Ballet Alliance, a pre-professional dance company association, and director of choreography for its Summer Project, "a creative immersion tank" for budding choreographers. He also staged "Carmen" for San Diego's California Ballet Company — but that was all before the pandemic.
"The pandemic would not change much of my life" post-Sacramento Ballet, Binda says. Instead of seeking work, she shifted her focus to be with her parents. She did some guest teaching in the Bay Area when it fit in with her bicoastal schedule, but "anything can change with my parents, so I was extremely reluctant to make any kind of commitment," she says.
On Nov. 11, Binda's father died surrounded by family at home. "My mom was with one hand, and I was with the other, and my son was holding his feet. It's a true blessing we could be there," Binda says. "Now that my mother is alone and things are still really raw right now … I'm not sure when I'm going to get back to Sacramento."
Cunningham, who stayed in Sacramento while Binda was in Virginia, recently drove cross country with their daughter, Alexandra Cunningham, a Sacramento Ballet dancer from 2005 to 2018, to spend the holidays with the family in Virginia.
While Binda's priority now is "to be a loving daughter and take good care of family," she says she still texts dancers and "I still keep up with the daily dance alerts and love watching ballet movies with my mom." Her mother, Solange Binda Maclean, 98, has been a ballet teacher for more than 60 years, and Binda says she continues to teach — online — once a week.
Binda says teaching is something that "I love, love, love doing. And maybe there will be a time I go back to that, but this is just not the season right now," she says. Cunningham looks forward to it too. "We made a good team. It was really, really a joy to work together," he says. "I think when all of this coronavirus stuff is over, you know, I'll get back on the road doing it again, because I love to do it, and it's fun," Cunningham says. "I'm not really doing the work because I want to make money. … I want to help companies. I want to help them get restarted and whatever that takes."
–
Stay up to date on the effects of the coronavirus on people and business in the Capital Region: Subscribe to the Comstock's newsletter today.