The nudge of a fellow fan swaying nearby, the scent of pale ales filling the room — there's a gravitas to seeing live music in a physical place that you don't get from a virtual show. Electronic band Tycho understands the reverence one can feel for a music venue. Band leader Scott Hansen composed the dreamy synth songs for the album "Dive" in a converted garage two blocks from Harlow's nightclub, where he enjoyed seeing shows. In a full-circle homecoming this weekend, Tycho will play Harlow's with a three-night series of "Dive Live," the only West Coast performance of the set. Starting last night and continuing through Saturday night, the Grammy-nominated band will perform the album in full, followed by a mix of songs from their oeuvre.
"We get to do things our own way here. … There's not a lot of hoops to jump through."

Daniel Romandia, talent booker and marketing director, Harlow's
Although Tycho could be considered a Sacramento band, its members have been spread across the country for most of their run — Hansen in Oakland, Zac Brown in Sacramento (he says he will walk to the Harlow's shows), Rory O'Connor in Brooklyn and Billy Kim in Fullerton, California. Hansen left Sacramento in 2006, although he was "not eager to leave Sacramento." At the time, the musician and designer had just begun working with Brown and was content composing dreamy electronic music in his Harlow's-adjacent garage-turned-studio.
Brown remembers the garage, which boasted a living space over it, as "the dream for a musician." Hansen describes the garage chapter as an incubation where he "started feeling very strongly about the material," which straddles chillwave and indie rock. "That moment in time," he says, "that little couple-year stint there felt like a bunch of stuff set the stage for the future and kind of came together right at that last minute."
That pivotal period is crystalized for Hansen because, just as his music was gaining momentum, he moved to San Francisco to accept a job offer as interface designer for a company that would become Adobe. Six months later he quit full-time design work and committed to making music as Tycho, and those garage-made songs would become "Dive," the band's influential album released in 2011. (Hansen's design acumen continues to inform the music, which during live shows is punctuated with ethereal visuals that punch up the instrumentation.) Fast-forward to this drizzly weekend in late 2022, one pandemic year past the album's 10-year mark, and the band will perform "Dive Live" as a special ode to Harlow's. It will be their first show there since 2014.
"Sacramento is everything. Like, that was the backdrop for the whole thing," says Hansen when asked if Sacramento influenced the album, which a Pitchfork reviewer said conjures natural landscapes. "I grew up in Fair Oaks … and at the time, the area we moved to was pretty rural. It was rolling pastures and, like, old decaying barns," he says. "In Sacramento, you feel like you're always in this cocoon of trees and foliage." His move to San Francisco provided a new palette of inspiration to draw from: "More like windswept, craggy. San Francisco can be a harsh environment, you're on the ocean, and there's something really interesting to me about that."
Although the sound of "Dive" is soothing, its composition is unmistakably cerebral. Brown recalls the complexity of performing "Dive" during early tours and nearly getting lost in the intricate progressions. "We have these ear monitors, and I had to give myself voice cues on what to do on certain songs, because I didn't know them yet." Now he can play them in his sleep, he says.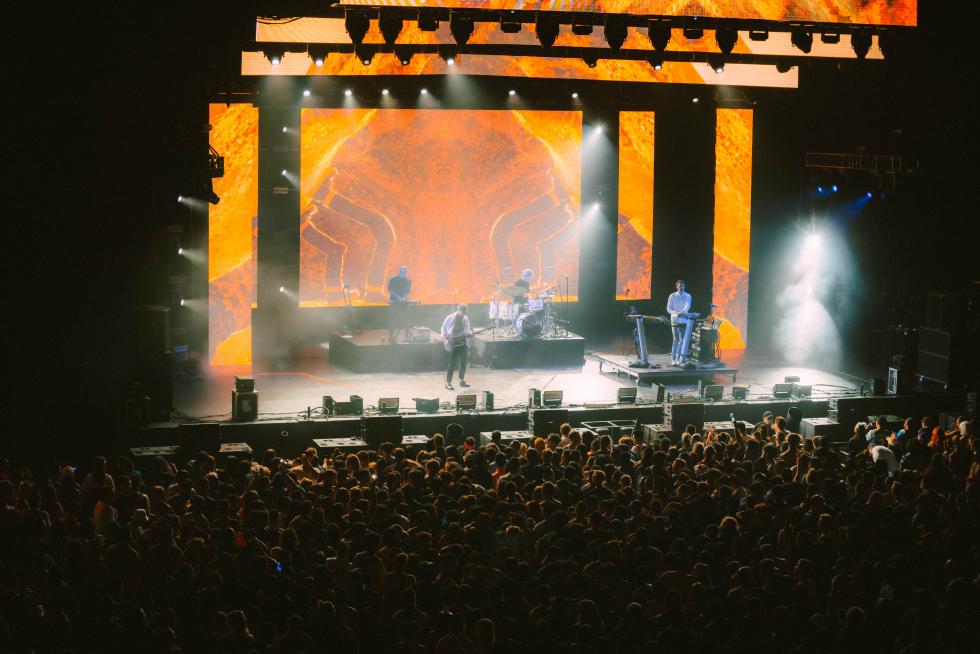 Knowing the songs so fluently allows the band members to focus on crowd interaction, an advantage to playing a club like Harlow's. "It's really cool, because you get that energy right in front of your face with people five feet from you, as opposed to playing the Greek Theater where you have to make bigger movements," says Brown. "That makes me the happiest, when I can tell people are having a good time." Being close to his bandmates on Harlow's narrow stage, rather than 60 feet away, is another benefit, says the guitarist.
Hosting Tycho on the Harlow's stage was an intentional bid by the venue's talent booker and marketing director, Daniel Romandia, who has been booking musicians who performed "nostalgic, iconic shows" as part of a "Harlow's Anniversary Series." The idea is to "almost recreate those bills," he says. So far he's included bands like Shannon and the Clams and Soft Kill. When it came to booking Tycho, Romandia says the band and their agent were enthusiastic about a synchronous show that could celebrate both Harlow's and "Dive."
Forty years is a lot to celebrate for the J Street club, but so is the feat of getting through the pandemic without a closure. Although Harlow's owner and operator Jim Cornett says they "have not recovered," the performance space has hosted 400 acts this year, 450 if you count its upstairs venue, The Starlet Room. Cornett credits the club's longevity to its diversity of entertainment acts. "A business like this, you need to be able to reach every audience, every patron you have, every age group," he says, adding that in addition to concerts, they host comedy, burlesque and artists of all kinds.
"It's really cool, because you get that energy right in front of your face with people five feet from you. … That makes me the happiest, when I can tell people are having a good time."

Zac Brown, bass guitarist, Tycho
Romandia adds that their independent, non-corporate status keeps them nimble. "Kind of like what our tagline says, we're live and independent. We get to do things our own way here," he says. "Like, Jim owns the place, he's the person that I have to answer to anytime I do have any decisions to make. There's not a lot of hoops to jump through." Cornett, who worked for the global ticket sales company Live Nation for 10 years and the concert production company Bill Graham Presents for 16, knows firsthand it can be "hard to move through a corporate style." With Harlow's, which he bought in 2012, he has control: "Here, we have an idea and we may be able to put it into work within three days."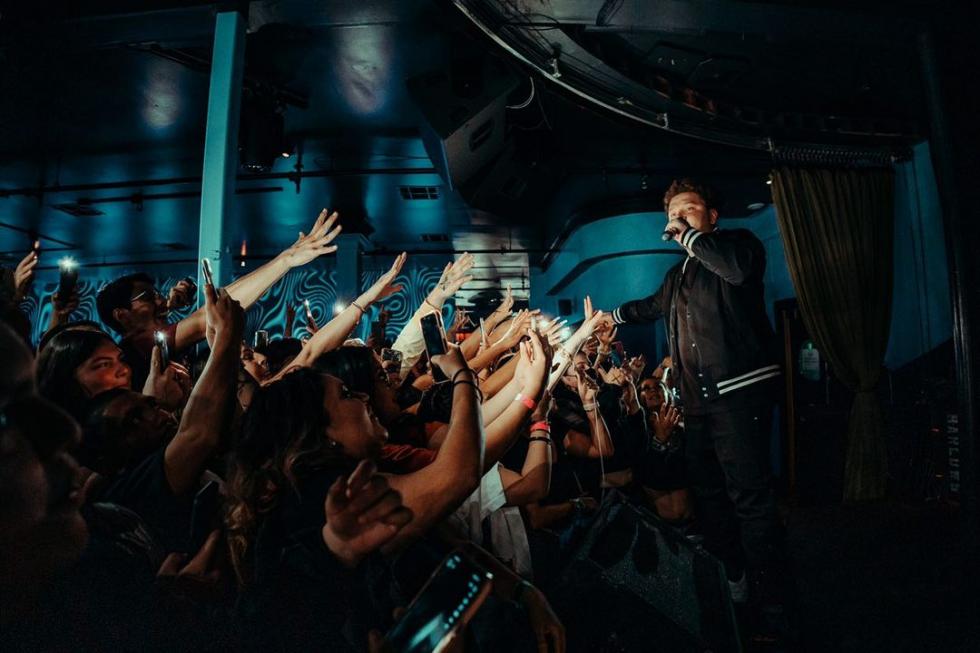 Hansen considers Harlow's and other midsize clubs in Sacramento to be places for special shows, because relatively major bands that come to the Bay Area might make a stop in the capital too. "The cool thing is, you get bands that are too big for Harlow's playing Harlow's, because they wiped out the market the night before in San Francisco, so you get to see this intimate show," he says.
Tycho's return to Harlow's is a way to look back before moving forward with the new album they're writing, which Brown describes as more daring, stripped down and raw. To Hansen's mind, it's important to first take a beat and stand in the space where it all began. "Presentation-wise, this is the most meaningful," he says. "We're actually in the place. Physically it's so close to where Zach and I were geographically at that time. It's a really, really special opportunity and I'm really grateful for it."
–
Stay up to date on business in the Capital Region: Subscribe to the Comstock's newsletter today.