Visit Sacramento's annual Farm-to-Fork Festival, an event series that includes a wine tasting night and the Tower Bridge Dinner, will conclude with a two-day street festival at Capitol Mall featuring local food vendors and live music.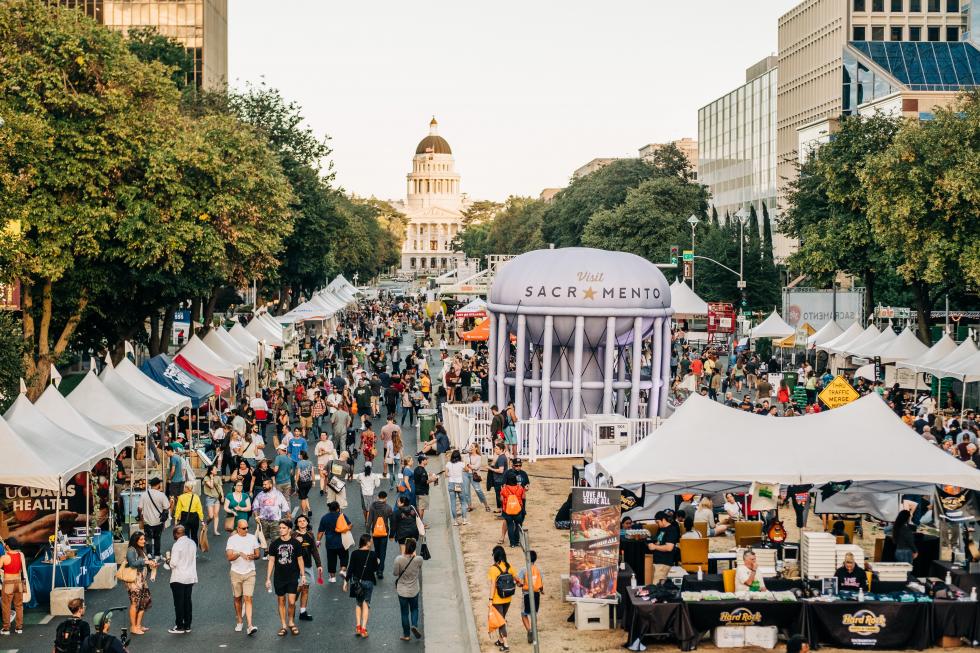 The free concert series will be headlined by Gregory Porter on Friday, Sept. 23 and Japanese Breakfast on Saturday, Sept. 24, amid a diverse lineup of indie rock, blues, country, folk and fusion-inspired artists mixed in with some local DJs. Friday's lineup wears similar southern music influences on its sleeve to create a cohesive sound throughout the day, setting it apart from Saturday's lineup, which will feature an array of subgenres and influences.
One of Sacramento's newest indie pop bands, Rainbow City Park, will be playing Saturday, fitting right in with the lineup. They are a six-piece indie pop band writing songs rich in lighthearted instrumentation, with moodier and melancholic lyrics akin to artists Snail Mail, Soccer Mommy and Bon Iver. They are playing on the Bank of America Main Stage from 1 p.m. to 1:45 p.m.
Gregory Porter is an American singer, songwriter and Grammy Award winner known for his jazz vocal album, "Liquid Spirit." In some of Porter's recent musical endeavors, he has been exploring more blues-inspired music with his single "Dry Bones" off his latest album, "Still Rising — The Collection."
Saturday headliner Japanese Breakfast is an alternative rock and dream pop band based out of Philadelphia, Pennsylvania. In 2022 they were nominated for Best New Artist at the 64th Annual Grammy Awards. The band is led by guitarist and singer Michelle Zauner, who has a compelling, food-related story as the final act of the Farm-to-Fork Festival.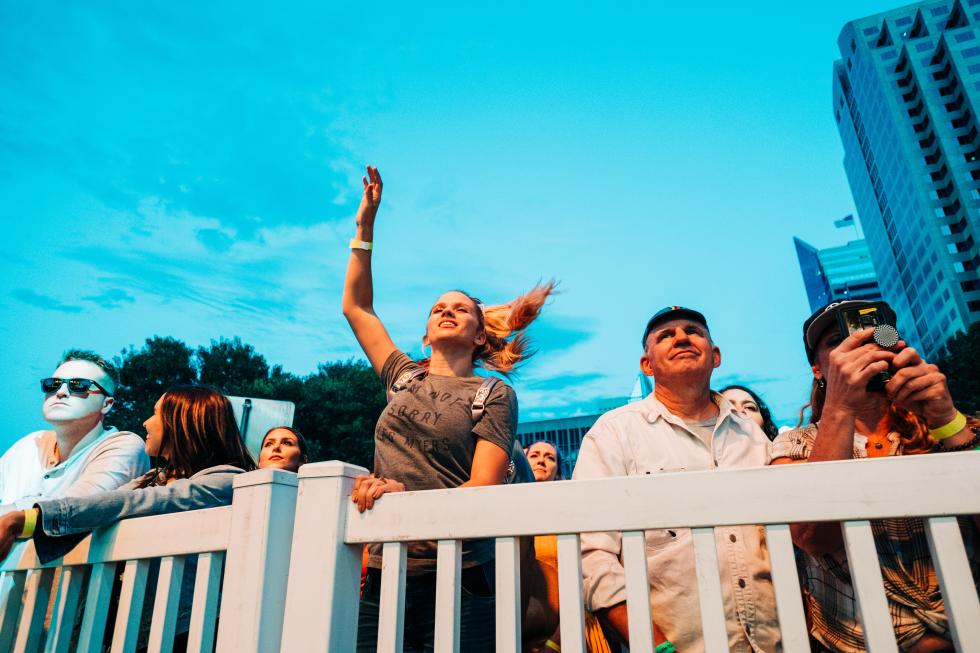 In 2021 Zauner released "Crying in H Mart," a memoir about taking care of her mother in her final years and their shared connection with food. Zauner writes about her upbringing as a Korean American and her memories revolving around passed-down foods and traditions. Japanese Breakfast is a fitting final act for a festival that celebrates the Capital Region's diverse artistry in both music and food.
–
Stay up to date on business in the Capital Region: Subscribe to the Comstock's newsletter today.