With the reintroduction of Concerts in the Park, Comstock's is kicking off a new web series to highlight the local musicians playing these events and encourage new listening, both of the Sacramento-based artists gracing the stage and mainstream hits within the same genres.
Concerts in the Park is the longest running music festival in Sacramento, offering free entertainment to downtown Sacramento for over 25 years. (The summer series relaunched earlier this month after a long pandemic pause; its last show was in 2019.) Located at Cesar Chavez Plaza and open to all ages, the outdoor concert series takes place every Friday from 5 p.m.-9 p.m. and runs May 6-July 29.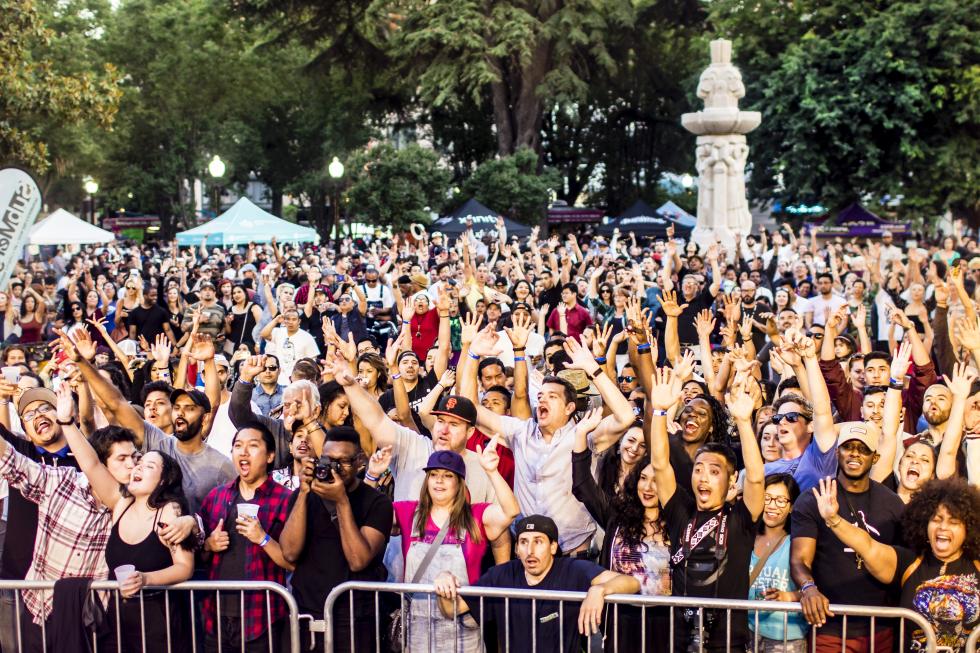 This week's Concert in the Park features Nate Curry, Camilla Covington, Destiny Molina and Harlequin Rose with DJ NUNU spinning throughout the night.
Headlining artist Nate Curry is a budding Sacramento-based rapper, songwriter and producer. In today's rap and pop music scene, it is becoming more and more common for successful solo acts to become a musical Swiss Army knife. Curry wears his trap music inspiration on his sleeve while writing catchy songs that have caught the attention of Lil B and Guapdad 4000, two well-known Bay Area artists with whom Curry has collaborated on recent singles.
Curry dabbles in a wide range of genres when it comes to his collaborations and singles, but his long form albums — especially 2020's "Everything Should Be Fine" — lean heavily into the rap genre. Camilla Covington brings to the set list a jazzy tone akin to Solange, with a lyrical delivery reminiscent of artists like Kali Uchis. Her lyrical style sets her apart from many hip-hop or R&B artists; it's honest, raw and to the point. Covington's songwriting feels like listening to her thoughts in real time as they flow over her smoothly produced backing tracks.
Opening the show are Destiny Molina and Harlequin Rose, who share similar songwriting styles reminiscent of modern R&B acts, Frank Ocean and SZA. The heartfelt, slow and soft lyrical work alongside intimate instrumentals make for a soothing listening experience. Molina and Rose fit the sultry, soulful niche that Amy Winehouse and Erykah Badu occupied in the early 2000s.
Next week's Concert in the Park series will feature Arden Park Roots, The Gold Souls and Mateo Briscoe, with DJ Rainjah DJing throughout the night. Find all the subsequent weekly lineups here.
–
Stay up to date on business in the Capital Region: Subscribe to the Comstock's newsletter today.