By 1980, 9th Creation, Stockton's legendary funk-disco-boogie band, had already recorded several era-defining albums, charted Billboard Top 25 hits, toured Japan and appeared on "Soul Train," one of the most popular television shows of its day.
The diverse, horn-driven band, founded as the Soul Struts in 1970 by Edison High School's A.D. Burrise — his older brother J.D. joined a year later — favorably compared with other popular acts of the 1970s, such as Tower of Power, Earth, Wind & Fire, the Commodores, and Con Funk Shun.
Those were heady days, as 9th Creation's 10 members found a studio in Modesto they had rented on the cheap and started recording their next album. "It would have been one of the best records we ever did," says A.D Burrise, now 67.
Recording the album's seven tracks took more than a year and was close to finishing when the band arrived at the studio and was greeted with a big surprise — handcuffed owners of the studio being busted for illegal drug activity. The band's master recordings were confiscated in the raid as evidence, and despite legal efforts to get them back, the music was gone forever — or so they thought.
The band tried to move on, continuing to record and tour, but by the mid-80s its popularity was waning. Members went their separate ways and played in other bands, but core members never lost track of each other. The band's top songs remained popular, and song segments were sampled by numerous R&B and jazz acts, including Quasimoto, 3rd Bass and Basement Jaxx.
J.D Burrise, the band's charismatic 6-foot-5 lead singer, died in 2016 at age 67, ironically as he was helping redefine the band's legacy.
Jerome Derradji was in Chicago running Past Due Records in early 2015 when a friend from his native France encouraged him to get in touch with J.D. Burrise. Derradji specializes in bringing back the music of older niche bands, and it seemed that 9th Creation's past catalog was a good candidate for Still Music, a division of Past Due.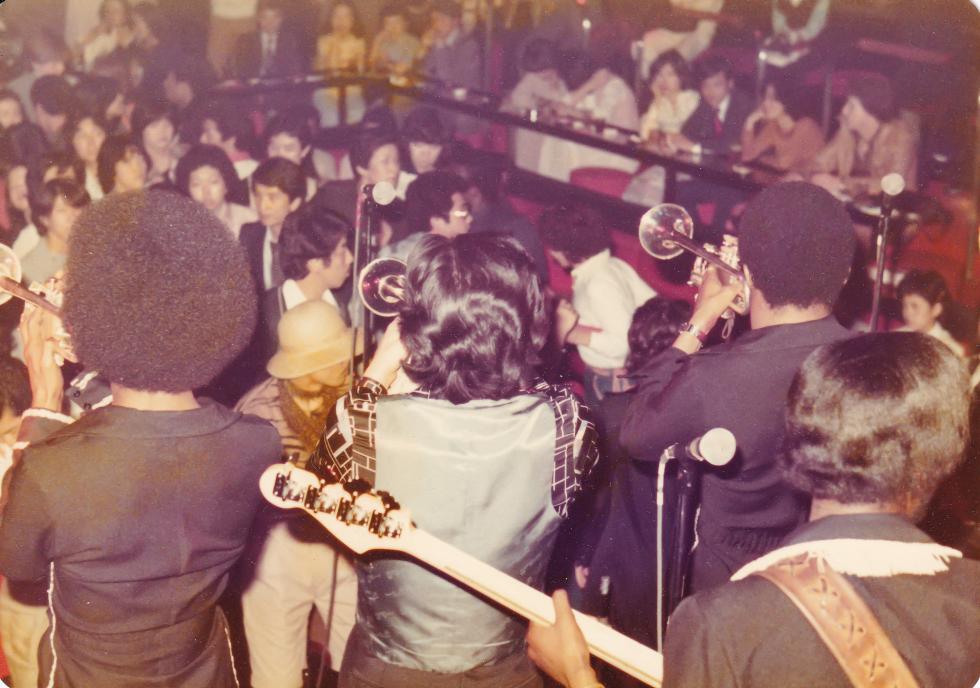 "This was a very popular band, so I did some research and found a ton of stuff that was wrong with the catalog," Derradji says, adding that bootleggers were releasing inferior versions of the band's earlier albums such as "Bubble Gum" (1975), "Reaching For The Top" (1977) and "Superheroes" (1979), denying 9th Creation members royalties.
"For two years, I was speaking with J.D. every week until he passed away," Derradjis says. "We decided to move forward to reissue the catalog and do what we could to tell the story of the band."
During those conversations, Derradjis found out about the lost '80s album, referred to as "The Modesto Tapes." Fortunately, during the recording process for that record, band members would take home their own sessions on cassette tapes to review. Horns player Mike Micenheimer found full mixes of the Modesto sessions and "A Step Ahead" was pieced together.
The full catalog was completely remastered from previous versions, along with original artwork, and "A Step Ahead" was included in the project. The three full older albums and the EPs "Love Crime" and "Mellow Music" were released in November 2018. The lost album dropped in the summer of 2019.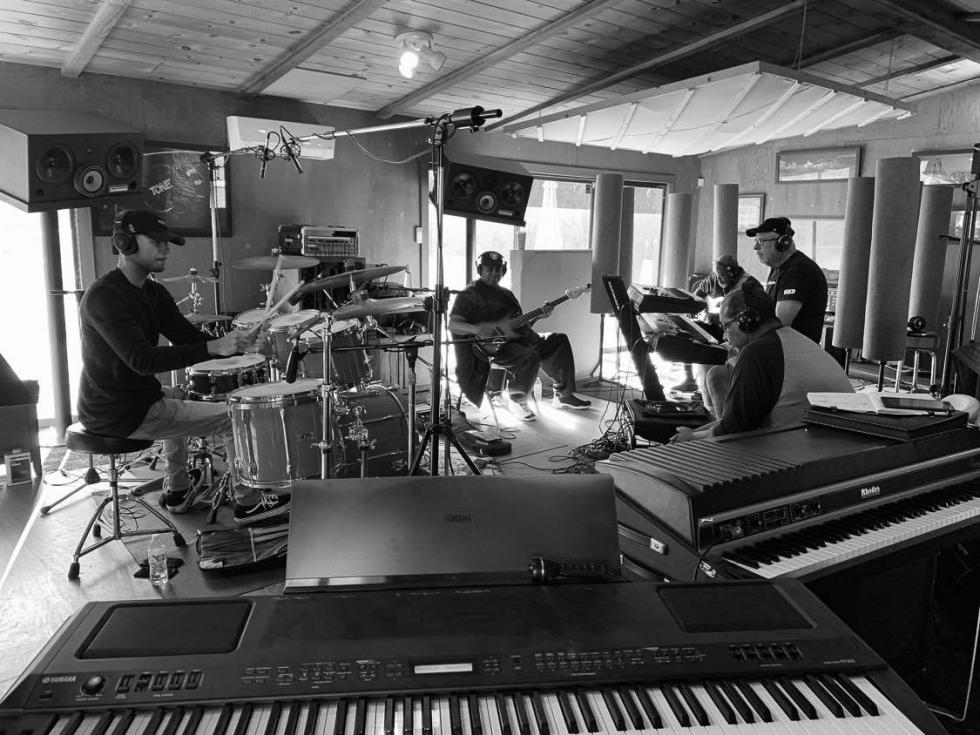 Since then, "A Step Ahead" has charted on various streaming and digital download platforms, such as iTunes, Amazon, eMusic and Spotify. In addition, 500 CD packages and 500 vinyl records were released, Derradjis says, with the CD packages selling out.
"All in all, it's been a success because we're almost breaking even, and we've put out some beautiful music," Derradjis says. "The catalog is clean and in their hands — that was the goal."
The song "A Step Ahead" received strong support and radio airplay in the United Kingdom, Burrise says, topping the singles charts there for several months this summer. "Radio play still drives a song's success," Burrise says. "(Even though) there's so many different outlets today."
Today, 9th Creation features original members Burrise, sax player Steve Rubio, Micenheimer and keyboard player Steve Mason, as well as Burrise's son Taylor on drums, who has been playing with 9th Creation since he was 11. The band was preparing to go on tour, but COVID-19 changed those plans, Burrise says, noting a tour kickoff show scheduled at Stockton's Bob Hope Theatre in late May was postponed.
"The good part is that we continue to record and make new music," Burrise says, adding that the band has re-recorded four older favorites, including the often-sampled "Bubble Gum," along with two new songs for an album they plan to release in early 2021.
"When you hear this stuff," Burrise adds, "you're going to say 'Omigod, these guys are really great.'"
—
Stay up to date on arts and culture in the Capital Region: Subscribe to the Comstock's newsletter today.