Comstock's presents our annual salute to female leaders, celebrating six extraordinary women of influence from throughout the Capital Region who are redefining leadership on their own terms.
Martha Lofgren
By age 48, Martha Lofgren had earned a bachelor's in sociology from Wellesley College, a law degree from UC Davis, worked as a litigation attorney for Orrick Herrington & Sutcliffe in Sacramento, been Folsom's first in-house city attorney and was the first female city manager of Folsom, serving six years. Then, in 2006, she was approached by a colleague about starting a law firm together.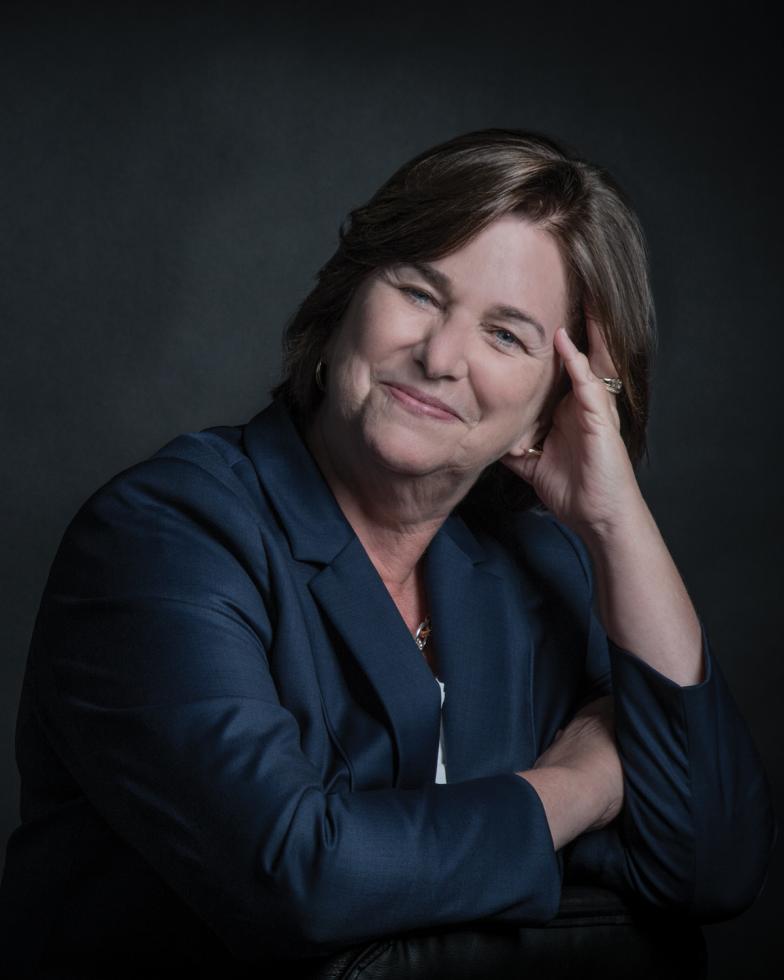 "I'd worked for a really big law firm, I'd worked for government and now I had the opportunity to set up my own business," she says. "Again, the door opened. Why wouldn't I walk through that door?"
That led to the opening of Brewer Lofgren, a land-use and real estate law firm, with partner Roy Brewer in 2006 — just before the economic downturn. Lofgren says the company not only survived but thrived during that time because of her philanthropic work in the community, which allowed her to meet and work with community leaders and entrepreneurs. "My primary goal has always been to be challenged in my career, and so I look for opportunities that intellectually challenge me and where I feel like I'm contributing something in a meaningful way," Lofgren says.
She often advises young professional women to take advantage of whatever opportunities present themselves. As the mother of two millennial-aged daughters, Lofgren says she holds a special place in her heart for helping the oft-maligned generation find their footing in today's workforce, often going out of her way to advise young people who come to her for help.
"Networking is critically important and so identifying community leaders that are in a field you are interested in working in should be top-of-mind for anyone that is looking for career advancement," she says. "Someone told me recently, people who have children that are millennials are the best target because they feel like they're helping their own kids, and I have to say I feel like there's a lot of truth to that."
Lofgren says one of her favorite parts about being city manager was the many opportunities to meet people and engage with the community, and she filled that gap after leaving public service by serving on a flurry of nonprofit boards. She has racked up stints on the boards of the Sacramento Metro Chamber, the B Street Theatre, Folsom Lake College Foundation, Powerhouse Ministries and with Valley Vision. She also currently serves as a board member of the American Leadership Forum and does volunteer work with the American Heart Association. Her main care, she says, is simply to be involved with community leadership in some capacity. "How do we comport ourselves as leaders in the community? And I care a lot about that, I look for opportunities to have an influence and weigh in on leadership," she says.
And what sort of leader does she hope to be? "I would hope to be inclusive, listening to people and really understanding different viewpoints and bringing different viewpoints into a common path or goals," Lofgren says. "I would hope to be transparent. I think in most things we do, it's best to be pretty open about what you do, [and] be worthy of trust. That way, people say, 'This is a woman who leads, and I trust the direction we're going in.'"
. . . . . .
Quirina Orozco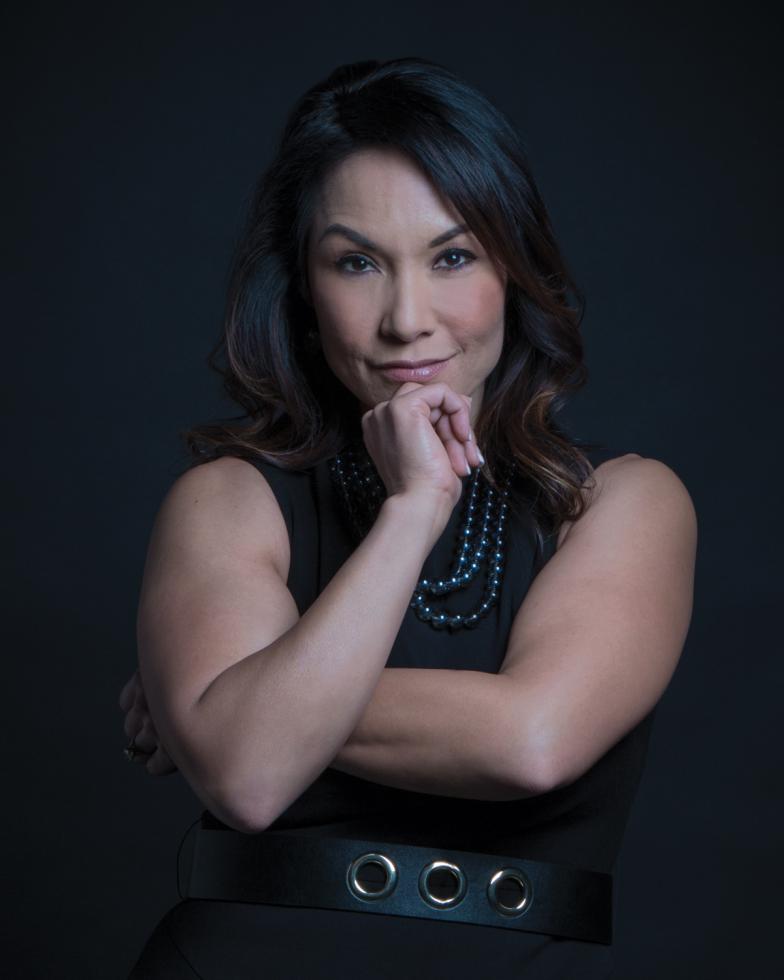 Last fall, three months before the November election, Quirina Orozco decided to make a run for West Sacramento City Council. The Sacramento County district attorney and mother of four was already involved in two separate city commissions and knew that serving as councilwoman would be a much larger commitment for her and her family. She felt called to the task, spurred on by a long history of public service, but it felt daunting.
Then she says she realized, "Who am I if I'm going to let my fear debilitate me?" At worst, Orozco says, she could only lose. And her children "would see that mommy was brave" and perhaps they would have a civics lesson in the process, she laughs.
But she did win one of the two open seats in November, along with Beverly Sandeen, totalling more than 64 percent of the vote between them. (Orozco alone nearly doubled the vote count of her nearest competitor, Martha Guerrero.)
Orozco attended UC Berkeley, then graduated from Harvard with a master's degree in public policy from the Kennedy School of Government in 1999. She was recruited for her first job out of college by the White House for the Office of Management and Budget under the Clinton administration, returning to California in late 2001 for a job with Lt. Gov. Cruz Bustamante as the executive director of the Commission for One California, which sought to bring together diverse leaders from across the state to combat issues of prejudice, intolerance and hate.Orozco has been a district attorney with Sacramento County for the past 12 years and is currently working with the State Targeted Offenders Program. In the STOP unit, Orozco prosecutes crimes that have occurred in prison, against prisoners. In her previous work with the Sexual Assault and Child Abuse unit, her clients were often young children and human trafficking victims.
Orozco says that it's hard for her to separate being a woman and a mother from her career, partially because she believes that women have a very different skillset when it comes to leadership. There's an empathy and an emotional intelligence that women and mothers carry with them throughout their lives, she says. But that can lead to a deep-seated anxiety about how she measures up against others (both male and female) in her orbit And though she's had many role models in her life, Orozco speaks of how inspired she was by the courage and resilience of a young girl whose sex abuse case she worked on: "Role models come in a whole bunch of different shapes and sizes; they're not necessarily older than you or more experienced than you," she says. "Sometimes they're less so, and they're younger but they have a fight and a drive, and it makes you realize what you fight for."
Orozco knows she'd be in a very different place if it weren't for role models that showed her the way: "People made this all happen so I could sit behind a desk and talk to you about my life," she says, but more often than not, no one is there to show you the way. She imagines her life as a long journey on a road "fraught with potholes or broken glass or other obstacles to my travel." She can travel this road alone, or she can help the people behind her avoid the obstacles and find the opportunities — she has chosen the latter. "I know it's my calling to make sure the opportunity doesn't stop with me."
. . . . . .
Alexandra Cunningham
Alexandra Cunningham, whom you may know for her lead roles in the Sacramento Ballet productions of Swan Lake, The Great Gatsby and Peter Pan, says she'd like to continue growing her career in Sacramento. But right now, that future is in jeopardy.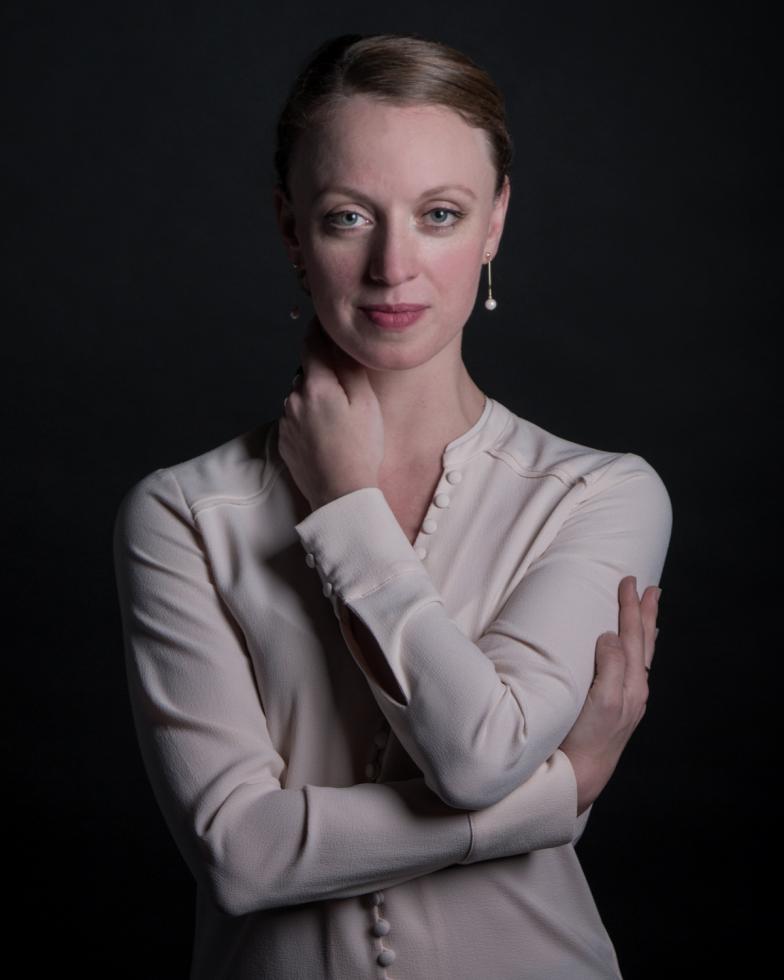 Cunningham's parents are Ron Cunningham and Carinne Binda, artistic directors of the Sacramento Ballet. After serving the organization for 30 years, the duo were recently asked to step down in the 2018 season by the company's board of directors, citing their desire for a change of vision. Cunningham, unsurprisingly, disagrees with the decision.
"I know we want to grow as a city but I think to see as a young leader — to see people just kind of cast away like that, almost unceremoniously, makes me feel like it's going to be harder to retain people with real talent here," she says.
Most professional artists expect a degree of unpredictability in their career, and this isn't the first time Cunningham has had to adapt. In 2013, she tore her ACL. The woman who had been dancing onstage since the age of five would not dance again for nearly a year. "It was really hard. It was the longest I've ever not danced in my life," Cunningham says.
After a lengthy recovery process and three surgeries, Cunningham stepped back onto the Sacramento Ballet stage for the 2014-2015 season. And then something else catastrophic happened: In May 2015, the entire company was laid off for the remaining few weeks of the season. The dancers were devastated. One of their favorite events of the year, Beer and Ballet, was coming up and a slew of almost-finished routines showcasing both apprentice and company talent would go to waste.
Not to be defeated, the dancers banded together and formed the Capital Dance Project. Cunningham took the lead in securing the venue, finding sponsors and insurance, and producing the marketing. Three weeks after the layoffs occurred, the dancers were performing again. About 500 people came to see "Behind the Barre." Held at Crest Theatre, it featured routines from the canceled Beer and Ballet event.
Cunningham says she remembers when she and another dancer were trying to tie up loose ends before the show — but there was nothing left to be done: "It was like, oh, we just get to enjoy it now."
Dancers who were hired back by the Sacramento Ballet, including Cunningham, now juggle both jobs. CDP performed its second annual "Behind the Barre" show in August 2016 to a larger crowd, almost twice the size of the crowd at the inaugural event, and only a few months after Cunningham re-injured her ACL and underwent another surgery. The third show will be held this August.
On the day of that first CDP performance, Cunningham says she was reminded of some advice an older ballerina had once told her: En pointe ballerinas have to hide the ends of their shoe ribbons while onstage, lest they fall out during the show. "She sewed her ribbons in because if they fall out, then you're onstage with loose ribbons … it's one less thing to worry about when you're onstage," Cunningham says. That lesson stuck with her. "If you prepare well then you don't have to worry about it later."
. . . . . .
Carol Garcia
Carol Garcia thought that she would just work at Citizens Bank of Roseville in her early 20s while earning her teaching credential. Her family has a history of working in education: Garcia's grandmother and mother were educators, and one of her two daughters is currently teaching at a Roseville elementary school. Chilton Middle School is named after her mother, and she is a fifth-generation Rosevillian, a direct descendent of the early pioneer family, the Fiddyments.
But, "I just moved up very quickly and I've always worked for community banks in Roseville," she says, first at Citizens Bank in the 1980s, then at Roseville 1st National Bank, until she started Granite Community Bank with her mentor, Rich Seeba. Unfortunately, Seeba died suddenly of an aortic aneurysm in 2004 while serving as the bank's president, and the bank was eventually taken over by the FDIC. "He always made me believe that I could be whatever I wanted to be, so I miss him every day," she says.
Garcia knows a thing or two about leadership: She is a former mayor of Roseville and a former city councilwoman. She is also a past president of the Roseville Rotary Club, the Roseville Chamber of Commerce and of the Child Abuse Prevention Council of Placer County, as well as a founding member of the Roseville Chamber of Commerce's Leadership Roseville committee, and has served on the boards of the Sutter Roseville Medical Center Foundation and the Roseville City School District Foundation. All of this is in addition to her full-time gig as the senior vice president of marketing and business development for Community 1st Bank — and she still finds time to play with her grandson on a regular basis.
"A good leader to me, is somebody who can raise a family, do their job … but also give back to their community equally," Garcia says. "And in order to do it, you really need to have the buy-in of those three entities." Without her employer's support, Garcia explains, she couldn't do volunteer work in the community and still have time for her family as well. "Same with my family. I can't do my job and do my volunteer work without their buy-in," Garcia says. "And same when I was working with the City of Roseville, they had to be very patient with my paid job and the time with my family."
Garcia is also the cofounder of the Placer Breast Cancer Endowment. Eighteen years ago, at age 39, she was diagnosed with breast cancer — an experience she calls "devastating." Originally scheduled to just have a lumpectomy, Garcia eventually would undergo a double mastectomy. "I never hid any information from our daughters [who were 13 and 17 at the time] for fear that they may be faced with the same diagnosis at some point in their life," she says. By 2014, the endowment had raised $1.5 million for a Breast Cancer Chair at the UC Davis Comprehensive Cancer Center. Now operating as a foundation, the organization continues to work toward finding a cure, Garcia says.
"I don't think you can become a leader, I think you're born a leader," Garcia says. "When you have a hiccup in your life, like breast cancer … that's when you stand back and think, 'Am I doing the right thing? Where do I need to readjust here?' And it's that balance that continues to be difficult to maintain at times. It is hard. It's hard to be a leader."
. . . . . .
Shobha Mallarapu
Shobha Mallarapu leads a team of "white hats." They help companies identify their cybersecurity weaknesses before malicious hackers — the "black hats" — can take advantage of holes in a business' technology and cyber-based data systems. Mallarapu founded her business, Anvaya Solutions, in 2007, after eight years at General Motors and 10 years with Intel.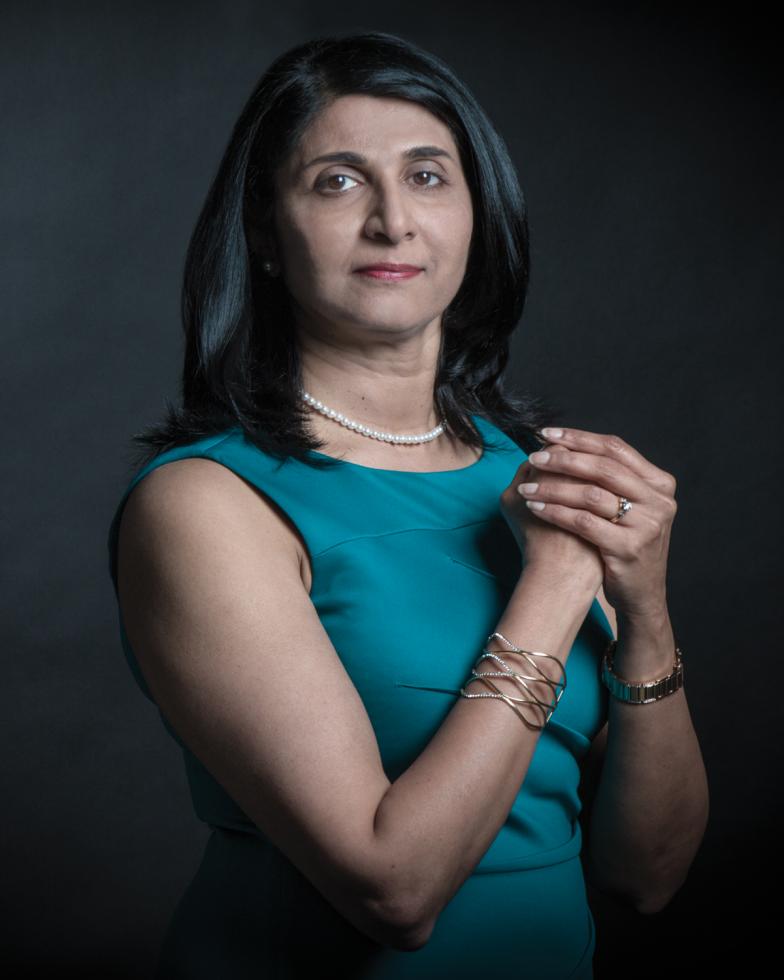 "Anvaya" in Sanskrit has different translations into English, but generally connotes the concept of a connection or agreement, Mallarapu says. She says she wants Anvaya Solutions to be the go-to name to help companies who may already be aware of weaknesses in their security and need some help pushing past them.
As an employer, Mallarapu says she believes good leadership is the ability to motivate her staff to do work that will enrich the businesses and themselves. "I don't believe in monitoring every second of what they do," she says. "I would like to delegate and be confident that they'd like to do it. That's why I'd like to guide them into being more self-sufficient." Rather than being authoritative, she tries to give her staff tools to grow on their own.
Though she doesn't interact with a lot of women as colleagues in her industry, Mallarapu has sought out their presence in another form: as fellow business owners. Mallarapu is currently on the board of the National Association of Women Business Owners, Sacramento Valley. "When I first started the business, I felt all alone," she says. "I didn't know any other women business owners." After spending so long as often the only woman in rooms full of men, working with women was a bit of an unknown for Mallarapu. She says she found a welcomed sense of camaraderie. "I really didn't know how working with women would be; but when I see the other business owners who are women, I really feel a connection."
Mallarapu says she sees gender ratios in tech changing, though not toward greater parity. The number of women in computing jobs is set to decline from 24 percent to 22 percent over the next 10 years, according to a report released late last year by Girls Who Code and Accenture, and the percentage of women in computer science majors last peaked at 37 percent in 1984. Today's share of female computer scientist majors sits somewhere around 18 percent, where it's been for nearly 10 years. Mallarapu says she has seen this stagnation reflected in her professional life.
She places the onus on a lack of role models and of exposure to the industry, and it's one of the reasons Mallarapu donates much of her time to speaking at middle schools and high schools, coaching and judging at robotics tournaments and working as a one-on-one mentor to young students. The young women who come to hear her speak — some classrooms she Skypes into — ask her what it's like, how she got started and what classes they should take to follow the same career path as her.
She advises young women not to be discouraged by lack of representation, pointing out that "if they are not surrounded by people who are in those fields, they may doubt themselves." Instead, she tells them to be confident and explore their options. "Try internships, find out what you like," she says. "Once you have the job, don't be afraid to speak up."
. . . . . .
Britta Guerrero
Britta Guerrero says she never saw her own potential — it had to be shown to her. "I never saw myself as a leader," she says. "I certainly had to be dragged along." Now, she's the CEO of the Sacramento Native American Health Center, which employs 140, and has a $16 million annual operating budget.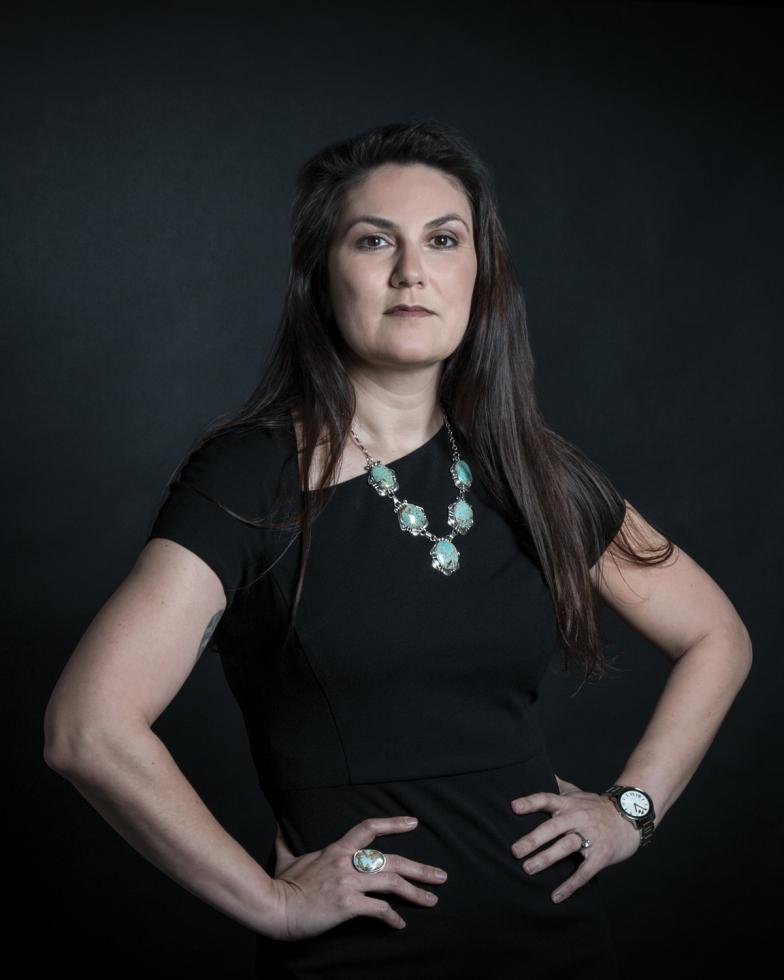 Guerrero says she had the opportunity to grow into a leadership role because she had mentors who encouraged her to follow her strengths. It's something she tries to pass along to her young staff.
In 2005, while working at Sutter Memorial Hospital, Guerrero was contacted by Olin Jones, director of Office of Native American Affairs with the California Attorney General's Office, to help revitalize the ailing SNAHC, then known as the Sacramento Urban Indian Health Project. When Guerrero arrived, SUIHPI was defunct and had lost its funding. "I have done every job in this clinic from front desk, to Medi-Cal eligibility, grant writing, marketing, HR … you name it!" she says. "I am someone who learns by doing." She became CEO in 2012 and recently oversaw the center's $6 million expansion.
Today, SNAHC is an accredited, state-licensed community health center that works closely with local hospitals to care for the uninsured, underinsured and socioeconomically disadvantaged. Guerrero oversees the work of the top executives, including the CFO, COO, the Center's compliance officer and executive coordinator and several more.
Born in San Diego, Guerrero moved to Northern California to study English and political science at Humboldt State, planning to become a teacher. But working at Planned Parenthood motivated her to pursue a career in the nonprofit sector instead. "It was like I suddenly knew what I wanted for the rest of my life," she says. "Working for the betterment of the underserved, it spoke to my heart."
Guerrero is a member of the San Carlos Apache tribe, from southeast Arizona. "I think being a Native person, people think you are the authority on all things, and that's just not the case," she says. Sometimes she feels like she's become the "token, or go-to" for native issues in Sacramento but that's not a space she wants to occupy. Guerrero takes the responsibility that comes with her professional visibility very seriously — not just as a voice for women and people of color not present, but as an advocate for others to be brought into the room.
"I remember my aunt used to say to me when I was young, that if for some reason you find yourself with a seat at the table, you save the chair next to you for the next one," she says. "I've really done my best to do that. It's not been easy."
Guerrero says that it's important in Native American culture to find a physical, mental, emotional and spiritual place to recharge and stay grounded. For her, that place is in training for marathons; she says running helps her to find a place outside of her professional self. Guerrero has completed 10 marathons, eight of which were in the California International Marathon.
"I encourage people to find that place where they don't have any titles. Someplace where your mind is able to be focused and go inside," she says. "There are very few places where I don't have a title. I'm either a wife or a mom or a CEO or whatever it is, and running is one place where I don't have a lot of titles."