In family-run companies, generational turnovers are as different as the people involved.
Take Ryan Beatie. If there's such a thing as growing up in a company, that's what he did at Tenco Tractor, his father's Caterpillar dealership.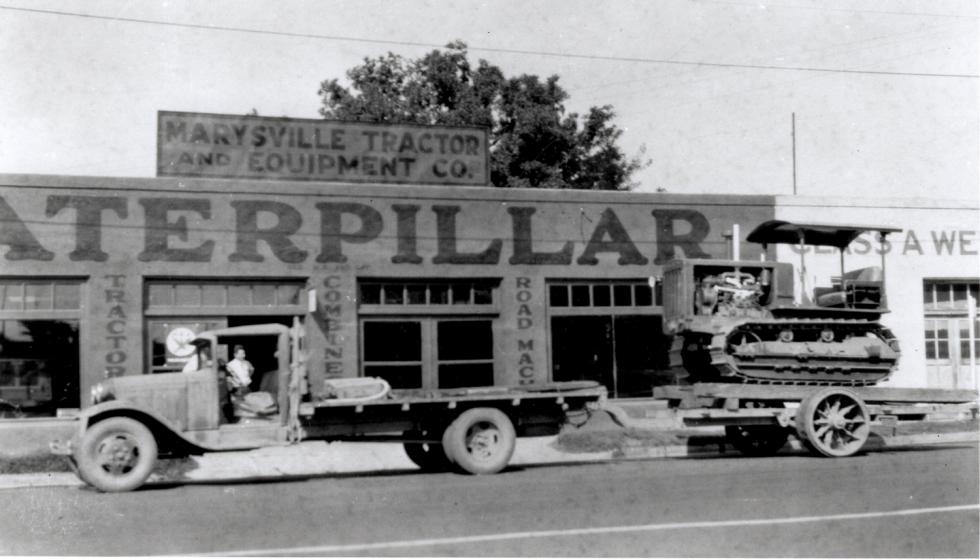 Ryan's great-grandfather Daniel Beatie started the company in Marysville during the teeth of the Great Depression. Ryan's father, Gordon, took over the business when Ryan was about six months old in 1977, by which time the company was headquartered in Pleasant Grove.
So company life and family life were somewhat fused. On holidays, Ryan and his sister would sit in the corner of the office, coloring while their dad held meetings. Ryan rode his trike through the halls. "I was almost like a mascot," he says.
Gordon brought visiting Cat executives home for dinner, and family vacations always had a business component, often dealer meetings. Even as children, Ryan and his sister were expected to participate in dinner conversations with corporate executives. His family had weekend dinner parties with the leaders of one of the dealership's longest-term customers — Teichert Construction — so Ryan grew up spending weekends with the Teicherts, including current Teichert COO Mary Rotelli, a fifth-generation member of that family-run company.
Before he had even finished elementary school, Ryan says he knew what he wanted to do with his life. It's actually a matter of public record: Gordon was interviewed by the Sacramento Union in 1987, and the reporter asked whether then-10-year-old Ryan aspired to be a "Cat man." "He's daddy's son. Of course he will," Gordon replied.
"A lot of family businesses, you hear that the kids feel pressured or compelled. I never felt that way …I always felt like I had a choice." Ryan Beatie, VP of earthmoving product support, Holt of California
Gordon says he knew because Ryan loved equipment. At age 10, he dismantled a jeep in their barn, though he needed help rebuilding it. "He loved the machines," and later, the customers, says Gordon.
Ryan started working for Tenco part-time at age 18, sweeping floors in the parts department while going to college. "A lot of family businesses, you hear that the kids feel pressured or compelled. I never felt that way … I always felt like I had a choice, but I'd already made my choice," he says.
Ninety miles south in Stockton, Kelsey Monroe was growing up around another Caterpillar dealership, Holt Bros. She's the granddaughter of Ron Monroe, who started at the company in 1962 and moved up the ladder. In 1987, Monroe and Victor Wykoff, son-in-law of Holt Bros. co-founder Parker Holt, bought the dealership when Parker and his brother Harry Holt retired.
Kelsey didn't assume anything about her future with the company: "Growing up, I didn't always know I wanted to go work at Holt. I didn't make any assumptions. It was just, 'Grandpa and Dad work at Holt.'"
As events unfolded, Ryan Beatie and Kelsey Monroe would find themselves under one company roof. Both Tenco Tractor and Holt Bros. were fairly small dealers that could benefit from economies of scale and complementary strengths. So in 1997, the two companies started talking. It took a year to agree to terms. On the last day of 1998, they made their move, merging and splitting the equity, and giving the dealer-principal role to Ken Monroe, Ron's son and Kelsey's father. The new company took the name Holt of California and is Sacramento-based, though it has 15 locations stretching from Williams to Los Banos.
"For the first time, I understood what [my father] and my grandfather had done."Kelsey Monroe, rental supervisor, Holt of California
Ryan joined the merged company full-time in 1999 and has moved up through the ranks. Today at 40 he's the vice president of earthmoving product support, managing about 180 people. The time he spent around the dinner table with Caterpillar executives had an effect. "I love it so much — the people, the business and the customers," he says. "I think I grew up with that level of passion because I met so many passionate people as a younger person."
For her part, Kelsey went to college, graduating with a degree in international marketing and business in 2010. She worked as an administrative assistant in a construction firm for a year and then moved to Portland to work as a sales executive for someone else's small family business that sold knitting materials. While there, she'd call her father, Ken, for help and was impressed with how committed her father was to making a 700-person company feel like family in which everyone is important. "He never asks someone to do something he's not willing to do," she says. "For the first time, I understood what he and my grandfather had done."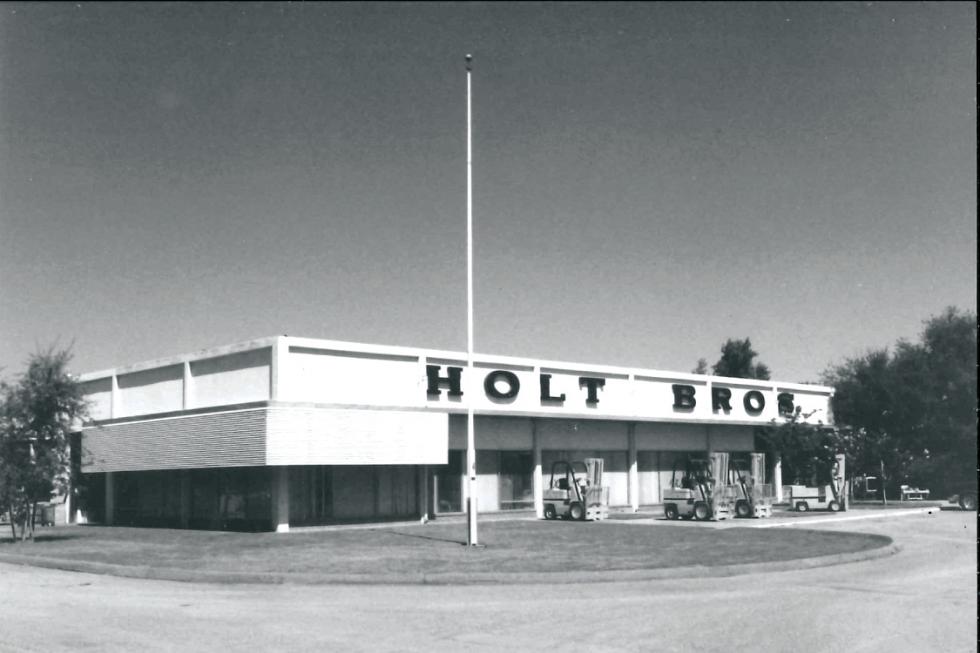 In the summer of 2013, while working with a consultant on succession planning, she and her father began discussing her joining Holt. "That's when it really started, when I said, 'OK, I think I'm at a place where I feel comfortable — let's give this a try.' My dad said 'I want you to be here if you want to be here, and if it doesn't work out, that's OK.'"
So in April 2014, she joined Holt. Her first job was power washing and greasing tractors in the yard. She progressed to rental coordinator and at age 30 is now a rental supervisor, supervising seven people.
Kelsey's trajectory was by design. By 2004, five years after the merger, Holt had created rules for family members involved in the company that, among other things, require them to have "successful experience" working outside the business for two years before they can join Holt. She's grateful for that rule. "Graduating college, had I come to Holt it would have been my first real job and it probably wouldn't have been as beneficial. I needed to go learn about myself, my work style, what I'm good at, what I'm passionate about, needed to gain some confidence in the work world," she says.
Now, Ryan and Kelsey are the likely future at this multi-generation company. They're two of only five family members left in the business from the three original families — the Holts, Monroes and Beaties.
Understanding the Greater Good
Generational churn wrecks most family businesses. Only about one in three family enterprises survives through the second generation and one in eight through at least the third. Some family businesses stay afloat after merging with another family-run company, but no one appears to track their survival rates.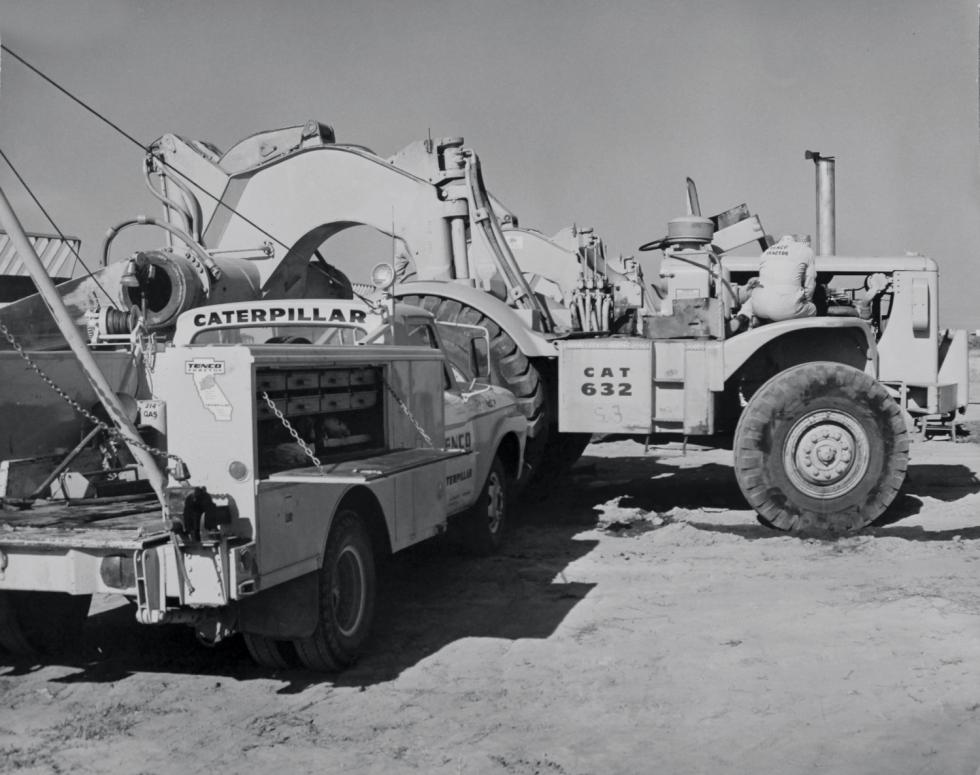 Holt appears to be one of the few to span generations while going through a merger — and one involving three families. Wykoff is the third generation of Holts, Kelsey the third generation of her family and Ryan the fourth generation of his.
And they've done it while running a heavy equipment business, which means navigating killer storms. As with other sectors, sales rise and fall with the economy, but the peaks and troughs are wilder. A 2011 profile of Caterpillar noted that when the economy is strong, customers always find money for new cutting-edge earthmovers. But in downturns, the fact that Cat's machines last decades works against it — customers can wait to buy new equipment, and cash-strapped owners flood the market with used machines that last many years.
Holt has stayed buoyant by focusing on what's best for the business while keeping all three families engaged and invested in decisions.
Take, for example, the 1998 merger. It required one family to cede the top post because Caterpillar doesn't like leadership by committee — it wants to "look into one pair of eyes," as a company executive once put it. In the merger negotiations, Gordon Beatie and his brother Dan suggested that Ken Monroe become president. "We thought that after the merger, we'd need new leadership," Gordon says. "Ken was the right age and had the right experience." Ken had joined the company in 1989 as a backhoe salesman after working at a Los Angeles bank and by the time of the merger had moved up to become Holt's vice president of product support.
Ken gives credit to the Beaties for that move. "All family members understood the greater good of what we could do as a bigger operation. That was better than what we all had to give up. The Beaties had control and they ended up without control," he says. "They did a really stand-up thing by saying, 'This is probably for the best.'"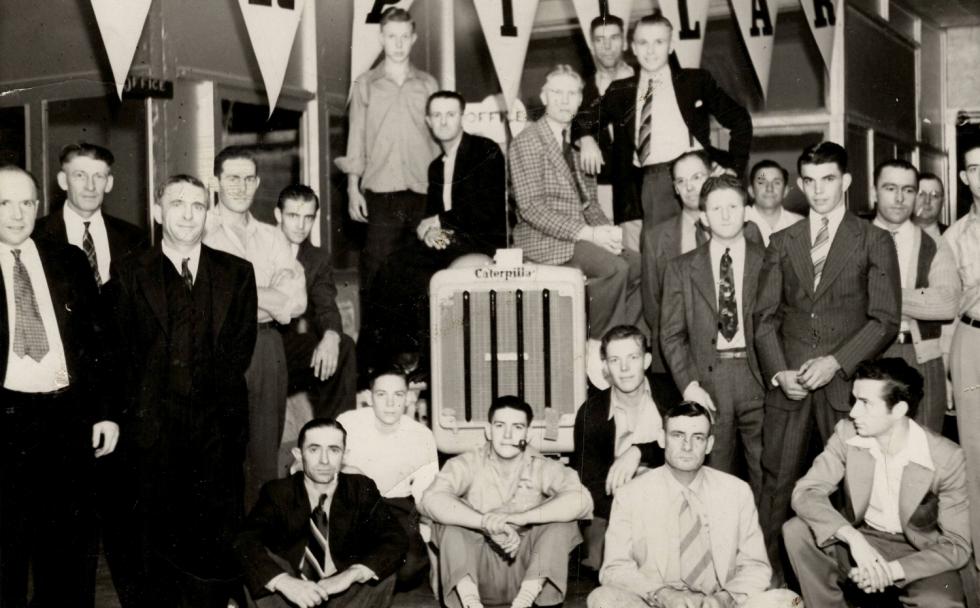 Early on, Ken thought he'd focus exclusively on market share, profitability and customer satisfaction. But he quickly saw he needed to reciprocate the Beaties' trust by keeping all three families informed on decisions. So he started issuing quarterly reports, holding annual shareholder meetings and spending time talking regularly to the shareholders. The Holt Bros. culture was more top-down than was Tenco's, according to Gordon, which he doesn't see as a negative. But Ken has a different approach: "His leadership style has been to surround himself with people who can do their jobs better than he could, and empower them," Gordon says.
Today, communication with shareholders is key to the company's cohesion. "One thing that's made this work is having everybody feel included even if they're not in the day-to-day business," Ken says. "The feeling that someone else is getting more causes fatal rifts in other family companies — but everyone here has been willing to look at the whole."
Family Ties as a Strength, Not A Weakness
Those sometimes-unseen fissures are often why family businesses fail; family can be a hall of mirrors with secret doors and underground tunnels. Personal resentments create dysfunctional business decisions. Family members get held to an easier standard than others.
You could imagine multiplying those dynamics by three at Holt. Kelsey works down the hall from her father and is engaged to someone in the sales department, who is himself supervised by her grandfather. A few of the people Ryan supervises were kids he grew up with at Tenco — their fathers worked for his.
But the dismal statistics on family business survival obscure their built-in edge. Family-run firms are actually more profitable than other companies over time, according to a 2012 study by two consulting firms: They're more frugal, more careful with capital investments and have lower employee turnover.
Caterpillar has long seen family businesses as the company's bedrock. Every one of its 48 U.S. dealerships is family-run, as are about 80 percent of its dealerships overseas, says Janice Walters with Caterpillar's corporate headquarters. Caterpillar runs a program that advises dealers on family transitions and approves all handoffs to new leaders.
Ken Monroe says Holt benefits from a far-eyed view of what's good for the company rather than what helps shareholders in the moment. He's got three family legacies to live up to. He knows that when the next generation takes over, they're going to come to him about any inevitable less-than-perfect decisions that have longer-term repercussions.
Ryan Beatie also feels the weight of history. He still looks at his great-grandfather's first bank book as a reminder of what his ancestors went through running the company during the Depression. Of the 180 or so people indirectly reporting to him, he says, "I'm responsible for whether those families eat … If I make decisions that are inconsistent with the business survival, then I'm jeopardizing those family's livelihoods," he says.
Holt's leaders also have the wisdom of the elders to draw on. "I can rely on talking to Vic [Wykoff] or Gordon or to my dad and get a perspective of what happened 50 or 60 years ago and use that going forward," Ken says. "Those three have been through a couple of really ugly downturns and have the institutional memory."
What Comes Next
The company's collective acumen will be tested as it approaches a leadership transition in the next years. Ken is 60, and either Ryan or Kelsey would seem to be next in line.
During transition times, objectivity is critical in family ventures. Ken should know — as president of the Capital Region Family Business Center for several years, he witnessed the struggles of other family businesses. "Those that have succeeded in passing the torch have done an objective evaluation of the talent of the family and chosen people who were best for the job, even though there were hurt feelings," he says.
In managing its leadership succession, Holt can't go it alone — Caterpillar has to approve its next president.
With offspring from both the Monroes and the Beaties involved in the business, couldn't the succession strain the inter-family bonds? They're trying to prevent that. Ken Monroe, Ryan Beatie and Kelsey Monroe go off-premises at least once a month to talk about Holt's present and future.
Ryan says he'd be thrilled to be the next CEO if he's chosen. "I'm so passionate about the company, I think I have a lot to bring to the role, and I've had some great examples of leadership from all three families," he says. But he's prepared for another outcome too. "If Kelsey is the one who ends up running the business and I feel she's up for it, I will stand behind her and prop her up and push her forward, and she and I will work together for as long as we can do it," he says.
For her part, Kelsey describes Ryan "kind of like an older brother" she can go to with questions. "I think there's a ton of possibilities between the two of us to work together, a lot of different ways it can go — he's been there a lot longer than I have. I'm confident that we both want the same things for the company."
Caterpillar's requirements don't preclude the next generation from running the day-to-day business as a partnership, with an understanding that whomever has voting control treats everyone fairly, Ken says.
That future is what Ryan focuses on when he discusses leadership roles going forward: "It's not about keeping the business for yourself," he says. "It's about being a good steward so the next generation can do the same thing you did."
One thing that makes my job so interesting is that Comstock's isn't a publication solely focused on disseminating information in the form of news briefs and factoids. We tell stories: of the struggle to succeed, thrills of success, heartbreaks of failure and the quiet fear of finding oneself at a crossroads.
Stella Premo, executive director of the Capital Region Family Business Center based in Roseville, offers her insight into how her organization works to better serve the unique challenges of family businesses.