Stella Premo, executive director of the Capital Region Family Business Center based in Roseville, offers her insight into how her organization works to better serve the unique challenges of family businesses.
For more from Premo check out Comstock's October magazine, which will include several stories on family businesses throughout the greater Sacramento region. Sign up for our newsletter and we'll email you when it's available online.
What's the biggest change in your area of focus in the past year?
The Generations Conference certainly has been a huge area of focus for us. The inaugural conference last year was a huge success and set the bar very high. The Generations committee has been doing an excellent job at planning the 2018 event, and we're anticipating another outstanding event. Aside from the fantastic keynote speakers and breakout sessions, the event focuses on challenges family businesses face from a multigenerational perspective. This is the only conference of its kind in our region addressing these issues.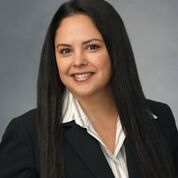 Another focus over the last year has been growing our membership base. For a long time, the Family Business Center quietly organized programs and social events for members, with little emphasis on growth. Over the past year, we are taken a more active role in recruiting and growing the organization. Growth allows us to reach more family businesses, expand our programming and better meet the evolving needs of family businesses.
What do you foresee as the biggest change on the horizon in the years to come?
Succession planning. It's a topic that is always of interest because every company is at a different stage. We have members who are actively working a succession plan — grooming the next generations to take over the reins — and other members whom are not ready to retire or not properly prepared to retire. There are also the unfortunate circumstances where family members are forced to take on the business sooner than expected. Our members are diverse in industry, geographic location, size and years in business. With are continually developing new programs to meet their diverse needs and address topics such as succession planning, governance and leadership development.
Got something to add? Let us know in the comments, on social media, or email us at editorial@comstocksmag.com