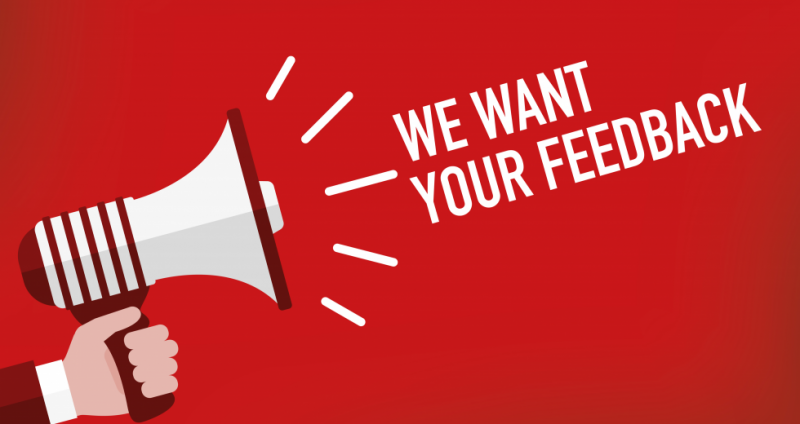 Tell us what you want to see in Comstock's magazine: Take our reader feedback survey here!
Consider the Rubik's Cube challenge of assembling money to pay for an affordable housing project.
In October 2019, California Gov. Gavin Newsom's office issued a statement highlighting a plan by the Capitol Area Development Authority — a joint state and Sacramento city agency — to construct an apartment building at 1322 O St. in Sacramento. Built on excess property donated by the state, it's part of the governor's initiative to use surplus land for affordable housing.
As endorsements go, it doesn't get much better.
If it's built, the project will cut rents through smart use of space. All 58 units would be microapartments of about 270 square feet each, with Murphy beds that fold into walls, built-in furniture, high ceilings and floor-to-ceiling windows. To be eligible, renters will have to earn less than about $36,000 a year, with rents projected to run about $600-$900 per month. The publicity boost and innovative design made the project a financing slam dunk — or so it seemed.
CADA applied to the state for about $5 million in low-income housing tax credits to cover roughly a third of the project's cost. Affordable developments rely heavily on such credits to attract private capital. Investors buy them to cut their tax bills and in exchange funnel equity into a project. The credits are awarded through a committee inside the state treasurer's office, and competition for them is fierce.
Between Jan. 1 and Nov. 10, 2020, the committee awarded more than $320 million in federal credits and almost $600 million in state credits for almost 200 multiunit projects that will add almost 16,000 units to the state's affordable housing stock. If that sounds like a lot, it's not: California needs more than 400,000 affordable units over the next two to three years to meet state goals. CADA also had loan commitments from a private bank and a nonprofit lender and would make another loan of its own to the project.
The committee approved the credits, but CADA never got them. They're issued jointly with state-issued private-activity bonds, which are administered by a separate committee in the treasurer's office and have different screening criteria. More credits than bonds were available this year, so the bonds committee set a cutoff among application scores and dropped projects that fell below it, says Wendy Saunders, CADA's executive director, so 1322 O St. didn't make the cut. Without the credits, Saunders and her team had to start over, governor's endorsement or no. (Judith Blackwell, executive director of both treasury committees, confirmed the details of Saunders' account.)
Financing conventional, market-rate housing typically involves only lenders and investors. By contrast, affordable-project planners must manage a Jenga tower of lenders, tax credits, grant money, city and state subsidies, and more — it's not unusual for affordable developers to have 20 sources of financing for a project, according to construction finance tech firm Rabbet. Remove one element and the capital stack might collapse and have to be rebuilt. "Nobody understands how this works except the people who do it," says Saunders.
In an economic recession, doing that is even more difficult: For those who plan affordable housing, the pre- and post-pandemic environments for raising capital are in different latitudes. There's a staggering demand for affordable housing coming just when there's less financing available to build it. CADA is trying to help plug a giant housing hole. Between 2012 and 2017, median rents in the Sacramento metro area rose by a third, according to a February 2020 report by the Sacramento City Council. More than half the city's renters spend at least a third of their income on housing. Homelessness in Sacramento County has shot up by 19 percent since 2017.
It's not just Sacramento, of course. In San Joaquin County, rents have grown between 5 percent and 9 percent a year on average since 2014, and renters need to earn almost $26 an hour to afford the average two-bedroom apartment, according to data from the California Housing Partnership. In Placer County, one-third of low-income households and two-thirds of very low-income households are using more than half of their income to pay for housing. Yolo County needs nearly 10,000 more affordable rentals to meet the needs of low-income households. Migration from the Bay Area since the pandemic further increases the mismatch between the number of units and population, says Tyrone Roderick Williams, deputy executive director for development at the Sacramento Housing and Redevelopment Agency.
The longer the economy stalls and the longer that we have people who are unemployed and underemployed and not having income coming into their home, our waiting lists are going to grow significantly. People who've never needed public assistance before are finding themselves needing it. We're in for a tsunami."

TYRONE RODERICK WILLIAMS Deputy executive director for development, Sacramento Housing and Redevelopment Agency
And that's all before the state eviction moratorium ends in February. "The longer the economy stalls and the longer that we have people who are unemployed and underemployed and not having income coming into their home, our waiting lists are going to grow significantly," says Roderick Williams. "People who've never needed public assistance before are finding themselves needing it. We're in for a tsunami."
Many Good Projects, Not Enough Money
There's one way out of the crunch: Build more housing. Under state law, cities and counties must plan for the housing needs of residents of all incomes, according to the California Housing Partnership. Every 5-8 years, the state's Department of Housing and Community Development sets the total number of new homes each region needs to build and how affordable those homes need to be.
Jurisdictions in the Sacramento area and statewide aren't meeting those goals. The City of Sacramento, for example, would need more than 7,500 units to fulfill the demand for housing among its low-income residents. All 10 counties in the Capital Region, stretching from El Dorado to Yolo and Sutter to San Joaquin, are also behind on their targets.
It's not as though developers aren't pitching proposals. The SHRA has two or three funding rounds a year, during which it awards $5 million to $8 million to support new affordable developments. The applications they get are "well-thought-out projects" that have gaps in financing that SHRA can fill, says Roderick Williams. The problem is too many good proposals — if all were funded, the total would come to $20 million to $25 million per round, he says. So three-quarters of deserving projects get turned down.
Since the pandemic started, affordable development financing has taken a hit. In January 2020, the Sacramento City Council voted to sell $100 million in bonds — $50 million this year, with another $50 million for next year or later — to use as gap financing for worthy projects, and it would serve as seed capital to attract much bigger pots of private, state and federal money. Now those bond sales are on hold because the city used the Measure U money that backed them to plug budget holes caused by the recession.
Cancellation of the bonds had an immediate impact on several projects nonprofit developer Mercy Housing California was considering in the region. It has now put those ideas on hold, says Stephan Daues, Mercy's regional director of real estate development. Instead, "We're in the more typical sort of state funding pool that creates so much uncertainty," he says, so Mercy will be proposing far fewer projects.
Developers have another pandemic economy problem: The value of tax credits like those denied to CADA is eroding. Credits are the largest source of financing for affordable housing developments nationally.
But with the downturn, investors are willing to pay less for them, partly because nervous investors have pulled back. So prices have fallen, which means less money for affordable developments. Daues says he's seen about a 10-percent drop in the price of credits, cutting the amount of equity coming in on specific projects. Mercy is converting the Capitol Park Hotel Temporary Shelter in downtown Sacramento into housing for those transitioning from homelessness, a $60 million venture that would be covered in part by about $28 million in credits. But the price drop means those are now worth about $25.5 million — a $2.5 million reduction Mercy needs to make up elsewhere.
Lenders also may be scared by market-rate components that often are part of affordable developments to improve cash flow. Saunders says a 159-unit apartment project that CADA is developing at S and 17th streets in Midtown Sacramento includes market-priced units and 11,000 feet of ground-floor retail. Both help the project's cash projections. But one lender pulled out, frightened by the sliding economy's possible effect on the performance of both. "We definitely got caught in the pandemic squeeze there," says Saunders.
Then there are the headwinds that even conventional developers are up against. Lenders have tightened their terms by requiring that projects pencil in higher vacancy rates, says Daues. Building departments have been closed or limited, increasing approval times and driving up costs, according to Jeree Glasser-Hedrick, Northern California vice president at the nonprofit Jamboree Housing Corporation in Irvine.
Lumber prices are up, the shipping of materials is taking longer, and there are pandemic-related construction delays when workers contract the virus, says Carol Ornelas, CEO of Stockton-based nonprofit Visionary Home Builders of California. Appliances — refrigerators, washing machines and more — are taking weeks to be delivered, delaying the lease-up of apartments (the time period for a new property to attract tenants and reach stabilized occupancy), says Roberto Jiménez, CEO at Mutual Housing California.
More worrisome, the downturn's lasting impact on affordable housing might not be felt for a few years. It was in large part the state's deficit coming out of the Great Recession that prompted former Gov. Jerry Brown to axe redevelopment agencies starting in 2012. Those had been an important source of money for affordable building.
'What Doesn't Change Is Need'
Not all the news is bad. Likely slowdowns in retail and office construction, which accompany a struggling economy, should help level off construction costs, says Geoff Brown, president at the private Roseville-based USA Properties Fund, which builds both affordable and conventional projects. For private developers like him, affordable projects remain attractive because government subsidies help make the financing work and because demand for affordable units won't go away anytime soon. And as businesses close, retail and office space may become available for conversion to affordable housing and might cool the hot real estate market that's driving up costs for these projects, says Mark Wiese, president and board chair at nonprofit Pacific Housing.
The pandemic also has brought in money that the City of Sacramento is using to help replace the $50 million bond issue. Mary Lynne Vellinga, communications director for Mayor Darrell Steinberg, says the city is using about $60 million in federal Coronavirus Aid, Relief, and Economic Security Act money to build 226 units of interim or permanent apartments designed to alleviate and prevent homelessness.
The lost bond money and the CARES Act money aren't quite comparable because the bond was to be used as leverage to attract outside capital, which would have meant multiple more units getting built. Still, "I think it's fair to say that this was a significant infusion of money to address homelessness – the most we've ever had," says Vellinga. "The mayor is committed, though, to pursuing the creation of a $100 million housing bond."
And there's state money in the pipeline that's not likely to go away. That includes the $900 million Newsom announced in November 2019, using proceeds from the state's greenhouse gas cap-and-trade program. There's also $4 billion in bonds to build affordable housing for veterans that was passed through Proposition 1 in 2018. The governor also wants to streamline approvals and consolidate state funding streams for affordable development. "We're not playing small ball on housing," he said soon after taking office.
"We're almost numb to being in turmoil. What doesn't change is need. As long as there's need, there will be a way of figuring out how to do deals."

GEOFF BROWN President, USA Properties Fund
Brown of the USA Properties Fund is sanguine about the future of affordable development after 30 years in the industry. "We're almost numb to being in turmoil. What doesn't change is need," he says. "As long as there's need, there will be a way of figuring out how to do deals."
Saunders insists the tiny apartments at 1322 O St. will get built even after the tax-credit rebuff. CADA has had to scramble to come up with another plan that will involve a $10 million loan from another state agency — the Department of Housing and Community Development — that has its own screening criteria and a different schedule for submitting projects for consideration.
The project scored in the top four statewide for that money, says Saunders. It's why she thinks "we're in good, good position to get that $10 million." If all goes well, it'll break ground this summer.
–
Tell us what you want to see in Comstock's: Take our reader feedback survey and be entered to win a $100 gift card.