You may not know them by name, but their successes have defined Sacramento's culinary scene: Thanks to brothers and native Sacramentans Mason, Alan and Curtis Wong, the energy on a two-block spread of L Street comes to a rapid boil on game nights, weekends and holidays — that is to say, most nights of the year.
This small parcel of central city real estate happens to be the nucleus of their empire, where five of the family's six restaurants are located. "It sounds cliché, but restaurant success always comes down to location, location, location," Mason says. Among Mix Downtown (an indoor-outdoor bar located above de Vere's Irish Pub), Cafeteria 15L (an upmarket comfort-food noshery) and Firestone Public House (a boutique sports bar owned and operated in partnership with brothers Henry and Simon de Vere White), there are upward of 50 big-screen TVs and close to 100 beers on tap. The revelry potential within this 500-yard radius — including two other Wong properties, Ma Jong's Asian Diner and the Park Ultra Lounge, which both share an outdoor-dining courtyard with Cafeteria 15L — is potent, to say the least.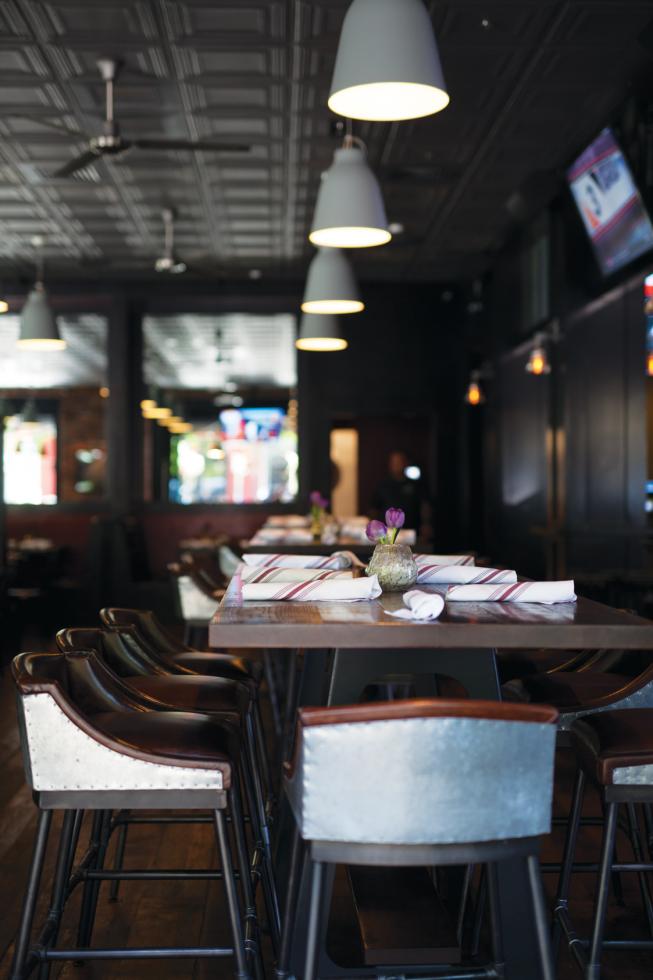 As such, in March, the Sacramento rumor mill generated a particularly juicy little dispatch: Hip-hop artist Drake and his entourage were allegedly scheduled to slide into one of Firestone's oversized tufted-leather booths, consume some drinks and graze on trendy bar fare like pulled-pork nachos and avocado eggrolls to celebrate St. Patrick's Day. "Like most rumors, it turned out to be BS," says Kimio Bazett, co-owner of Golden Bear, Bottle & Barlow, Kru, and Hook and Ladder. "But for whatever it's worth, no one thought Drake was coming to Hook and Ladder."
And just like that, Bazett's unexpected candor encapsulates the enigma that is the Wongs and their empire. During our interviews, the brothers are gregarious but guarded. Unlike some of their more high-profile industry counterparts (Randall Selland, for instance, was anonymously described to me as "no shrinking violet," which is precisely the verve that you'd expect from a vocal advocate of the Farm-to-Fork movement), the Wongs are content to work modestly and diligently behind the scenes. Bazett, a Japanese-American who has met the Wongs only once, suggests that such quiet intensity may be a cultural norm (their father, Sun G. Wong, a three-term city councilman, emigrated from China), while local industry insider Rick Kushman has a simpler explanation for the brothers' under-the-radar existence. "They don't need the exposure. They're probably making more money than those that do [need exposure]."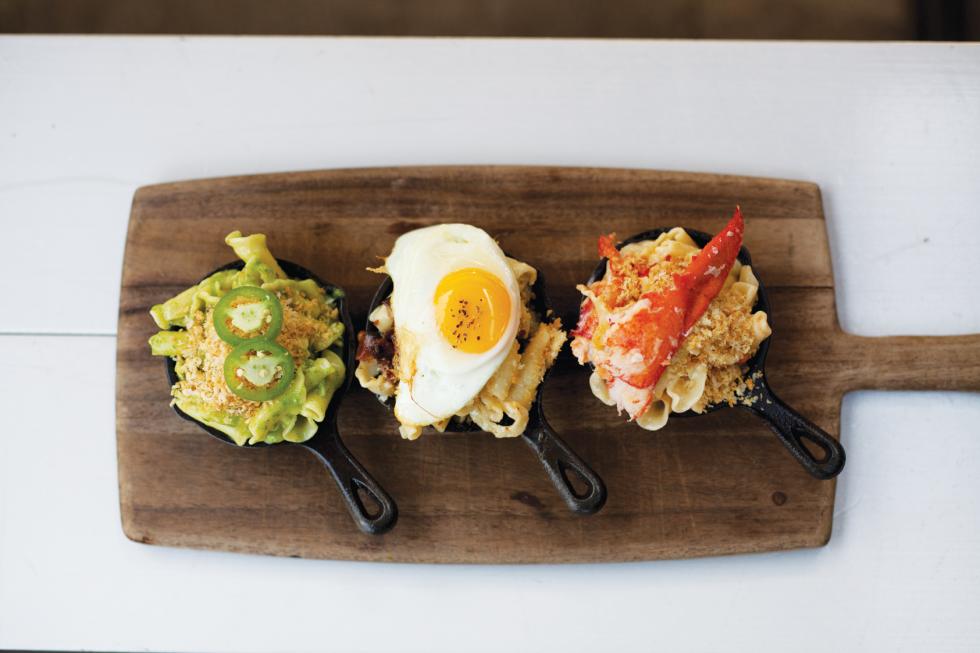 Though the Wongs will celebrate their 40th anniversary in the restaurant business this year, their momentum has only hastened in the last decade. In 1976, Sun started the family business with Luau Garden Chinese Buffet on Arden Way, and in 1978, cut the ribbon on an adjacent nightclub called Barcode, née The Rage. (After decades serving customers with brandy-fried chicken and Friday night gothic raves, respectively, both establishments closed five years ago.) In 2005, the brothers acted on a hunch that the central city — then a desert of food and entertainment options with the exception of Centro Cocina Mexicana, part of the Paragary Restaurant Group, and Harlow's Nightclub — would be Sacramento's next emerging neighborhood.
Taking cues from their successful restaurant-nightclub combination on Arden Way, the brothers opened a fine-dining restaurant called Mason's on the 1500 block of L Street, attaching to its backside an exclusive nightclub called the Park Ultra Lounge. In its velvet-rope heyday, limousines lined up around the block to drop off fashionably-attired patrons at the club, but ultimately, the thundering music did not jibe with the genteel nature of Mason's. "We soon found out that fine-dining isn't all that compatible with a nightclub," Alan says. They kept the club and flipped Mason's into the more-approachable Cafeteria 15L, which has been soaring on its wallet-friendly, refined-yet-familiar American fare — truffle tater tots, anyone? — ever since.
"Those guys are nimble," Bazett says. "They've been successful many times over, but they don't rest on their laurels. They always seem to be a step ahead, even though times are never certain." As insurance against the event of a failed restaurant, the Wongs keep their businesses as separate LLCs under one umbrella company to prevent a potentially devastating domino effect.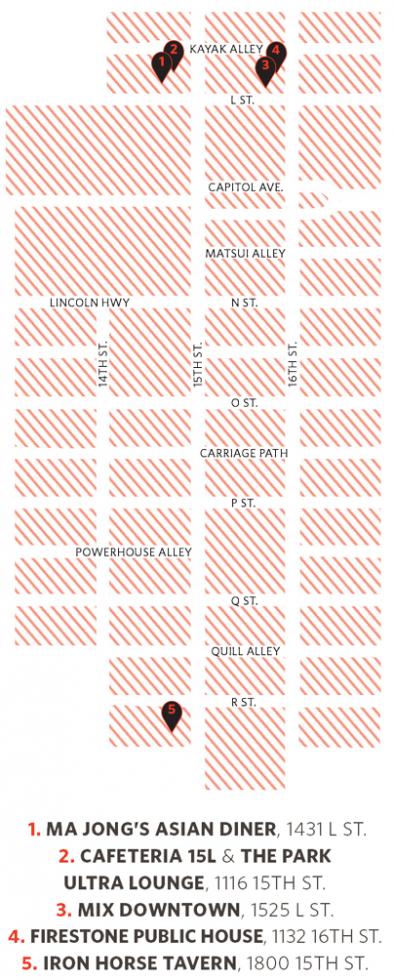 Simon de Vere White recounts the story of how the ill-fated California Pizza Kitchen on the corner of 16th and L Streets became the Firestone Public House: The Wongs approached the national chain about acquiring the lease of its ailing Sacramento outpost. Within two months, a deal was in place. "Just another example of how they recognized a great opportunity," de Vere White says. "They were all over it." While the Wongs' latest venture, Iron Horse Tavern, which opened last year in the thriving R Street corridor, has received mediocre reviews (the Sacramento News & Review described it as a "TGI Friday's dressed up in J.Crew"), it's still got the longest wait for a table on the block, despite its 6,000-plus square feet of dining space.
The de Veres have likened the Wongs' meticulous head-down, eyes-up process to a "craft," a term generally reserved for artisans, not restaurateurs. Standard operating procedures at the Wongs' MAC Entertainment umbrella company include: minimum hour-long hiring interviews for each of their more than 500 employees, which results in an impeccably trained staff that delivers a high-level of service unmatched at other mid-range dining spots in the city; an infatuation with "the numbers" ("We know our businesses down to the penny," Alan says); and an unwavering commitment to industry research. The brothers, along with their managers and corporate chef Christian Palmos, venture on countless R&D trips to gastronomic destinations seeking the latest culinary and design trends, which could account for their restaurants' staying power.
"We're all about keeping our places fresh and new," says Curtis, who brandishes a tape measure during these junkets, sizing up furniture and spacing in such restaurants as Portland's Tasty n Alder, Wildberry Pancakes & Café in Chicago and Founding Farmers in Washington, D.C. Mason adds, "We also look for trends that will last over time. The vintage-industrial look has been gaining popularity over the last decade, but since it's rooted in the past, it feels timeless." At the Ace Hotel in New York City, the brothers found an archetype for the style, admiring how the communal work tables and handsome lounge seating created intimate conversation pockets within an otherwise cavernous space.
You can see iterations of this idea at Iron Horse Tavern, with its numerous group-dining options and oversize banquettes. Other somewhat self-conscious, but nevertheless voguish, touches: vintage marquee lights at Cafeteria 15L; a copper horseshoe bar to anchor the Prohibition-era industrial vibe at Iron Horse; and at the soon-to-be-refreshed Mix, a very wine country moment with Heath Ceramics dishes, plenty of reclaimed wood and mood lighting emanating from fire pits aglow. "Nobody is really talking about these places, except for all the people that go there," Kushman says. "And that's a lot of people."