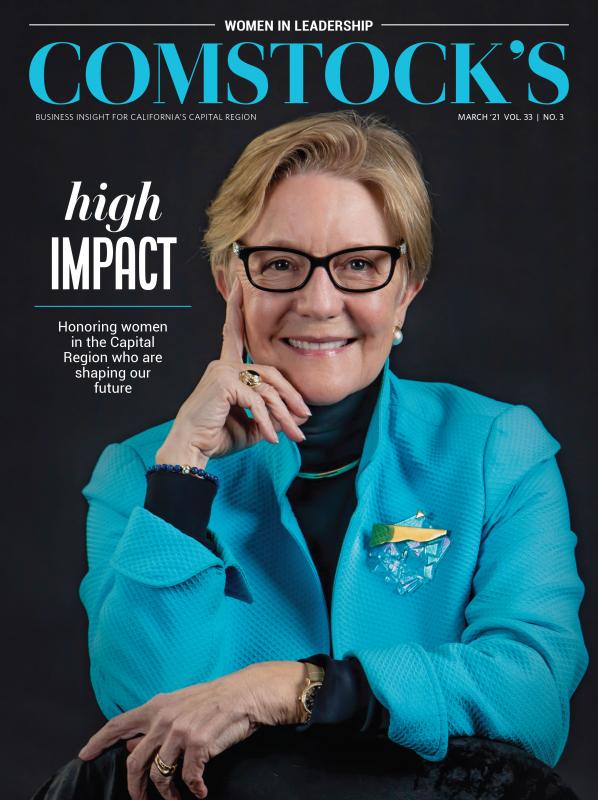 This story is part of our March 2021 Women in Leadership issue. To subscribe, click here.
Carol J. Ornelas
Cofounder and CEO, Visionary Home Builders of California
When Carol J. Ornelas, CEO of Stockton-based Visionary Home Builders of California, started her career in the 1980s, she found the industry unwelcoming to women. Ornelas attempted to get a formal construction education, but she recalls being the only woman in class when a professor asked what she was doing there and ridiculed her for wanting to know how to read construction plans. Relying largely on self-instruction, she passed the contractors license exam and earned her general contractors license.
"Many men just believed that I should be home having babies and taking care of my husband and I should not be in the construction world," she says.
VHB is a nonprofit that develops low-income housing and owns 26 affordable apartment properties and has built more than 700 single-family homes and more than 1,400 rental units throughout the Central Valley. Ornelas' goal is to build communities that residents can be proud to live in, often incorporating on- and off-site amenities such as Head Start early childhood education programs, financial counselors, health and nutrition services, and a host of other offerings.
Ornelas knew she wanted to be a builder from a young age. She was one of eight children, and while her sisters played with dolls, she'd sneak into her brothers' room to play with an Erector set. After her parents divorced, it was a struggle for her mother to secure housing for a large single-parent family in San Diego. She remembers living in some houses that were barely standing. The hard circumstances of her upbringing continue to motivate her as an adult. "I won't (build) anything that I would not live in myself, and I've set my standards pretty high," says Ornelas.
"When you're climbing that ladder, think of all the people that you've left behind. … So every now and then, bend down and pick somebody up along the way. Help somebody, because, hopefully, somebody helped you."
VHB, formerly known as Asociacion Campesina Lazaro Cardenas, started in 1983 when a friend who knew Ornelas was interested in construction connected her to a group of Stockton farmworkers who were tired of public housing and wanted to own homes. Ornelas was working with a property management company in San Diego at the time but saw an opportunity and moved to Stockton.
She was awarded a $6,000 community block grant from the city and "turned it into quite a bit of money" to get eight homes built in South Stockton for the farmworkers. The company, which became known as Visionary Home Builders in 2006, has grown to 70 employees.
Ornelas says resilience is critical to her success. In order to serve very low-income people, VHB often applies for competitive grants. If the company doesn't receive a grant, it can delay a project, but it's important to push forward. "You have to learn how to deal with that type of loss. You can't wallow in self pity. … You need to get up and fight for that project again," she says.
Ornelas has seen the fruits of that fight come full circle in her time with VHB. She recalls the Santa Fe Townhomes, an apartment project in Stockton that she says initially received a lot of pushback from the city council and the chief of police in 1988 with concerns about safety. Ornelas believed that tying in Head Start programs would help break the cycle of poverty and keep the community safer and cleaner in the long run. She persisted and was able to get the project built, and, in 2007, Stockton Beautiful — a civic-improvement organization — recognized Santa Fe Townhomes with a Home Award, given to owners who "make a special effort to maintain their homes and yards." She considers this one of the proudest accomplishments of her career.
"Housing low-income people is not a bad thing," says Ornelas. "They are working in our community, they are working at jobs that pay minimum wage, and if they're working, we should be — as a community — developing good housing (for them)."
–
Get all the profiles in our Women in Leadership issue delivered to your inbox: Subscribe to the Comstock's newsletter today!