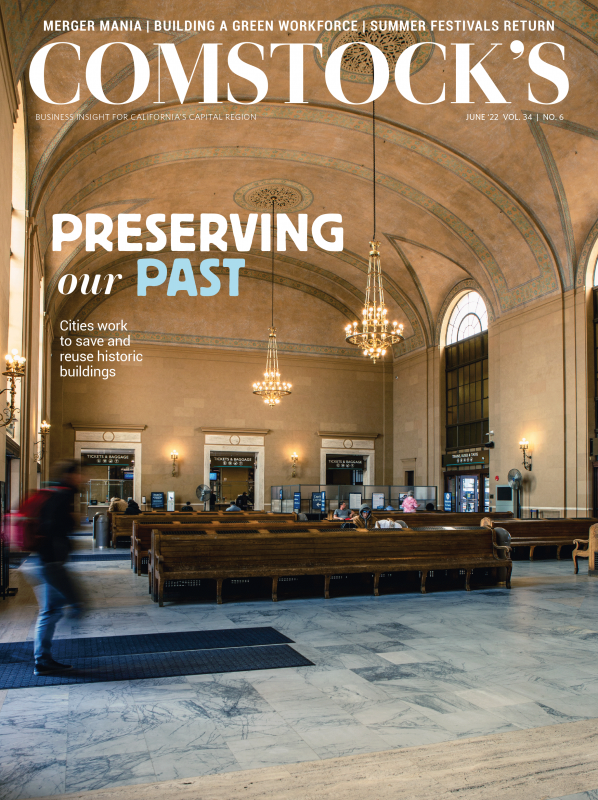 This story is part of our June 2022 print issue. To subscribe, click here.
The World Butchers' Challenge is coming to the United States for the first time this September, highlighting the skills of meat carvers from around the world inside Sacramento's Golden 1 Center. The competition's red, white and blue debut is happening in Sacramento partly because the captains for the U.S. team both hail from the city.
Danny Johnson, co-owner of the 60-year-old Taylor's Market in Sacramento, and Paul Carras, the veteran manager of his meat department, will jointly lead a six-person team against butchers from 14 other nations. Each contestant will show the judges how they break down front and hind beef quarters, a half of a hog, a whole lamb and five chickens.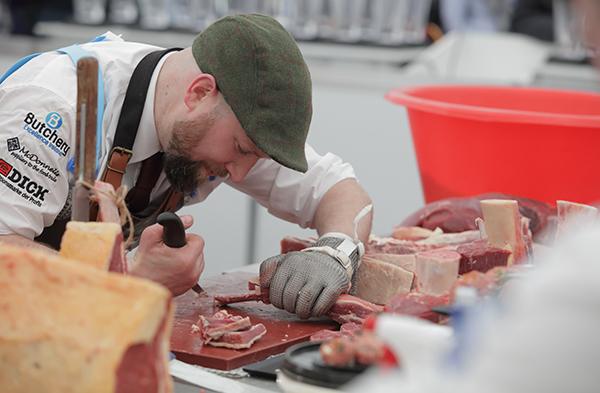 "We're going to be showcasing American-style butchery, both the practicality of it and the beauty of it," Carras says.
The U.S. beat out France and Brazil for the honor of hosting this year's challenge. The organizers will hold an apprentice competition on Sept. 2 and then the main event on Sept. 3. The World Butcher Challenge was first conceived in 2010 as a way of raising awareness of this vital profession and how it fits into the broader culinary landscape.
"Butchers were, and still are, hardworking and creative. There were, and are, glamor chefs globally, so we sat down and thought what can we do to really showcase the skills and creativity of butchers," says event organizer Rod Slater. At the event, he adds, "the excitement, the drama, the tension was evident" from the moment the starter's gun fired.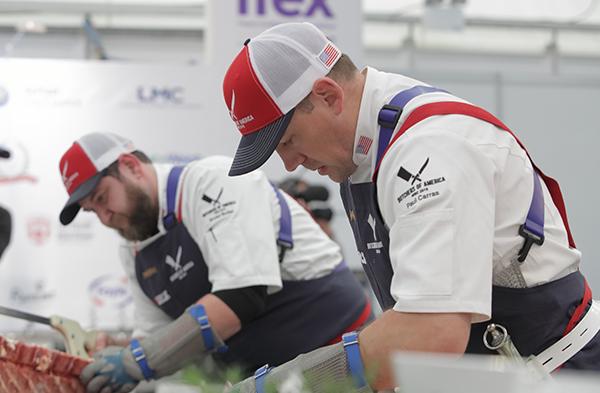 Carras and Johnson were already part of that excitement when they competed in the World Butchers' Challenge in Belfast, Northern Ireland, in 2018. In that go-around, the U.S. team landed in sixth place. There were 12 countries competing. Carras said that he and Johnson are even more motivated now.
"This one is special to us," he stresses. "I was born and raised in Sacramento. Given that it's the first time it's ever happening on American soil, and it's in my hometown, that has all the meaning in the world."
Tickets to the event cost $15.24 and are available here.
–
Stay up to date on business in the Capital Region: Subscribe to the Comstock's newsletter today.