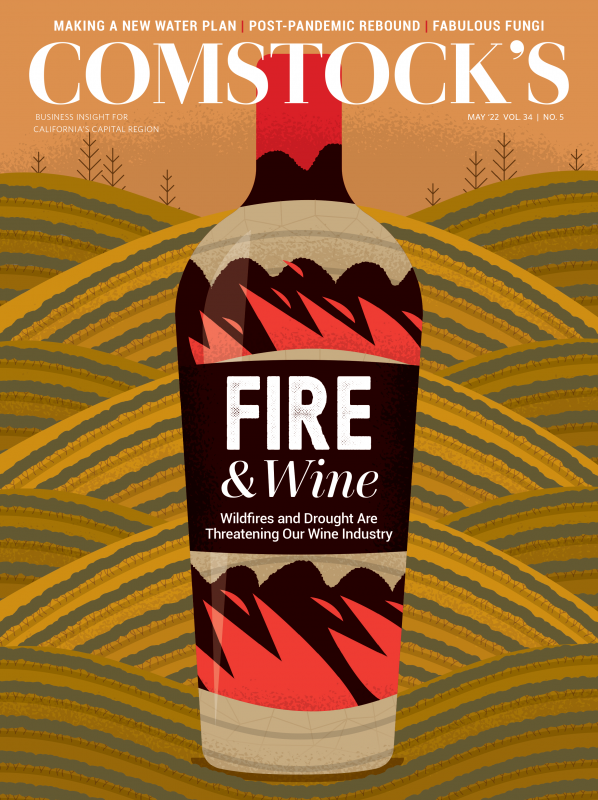 This story is part of our May 2022 print issue. To subscribe, click here.
Bright, exuberant beats pulse through the dining room of Bambi Vegan Tacos in Midtown Sacramento, where a DJ is spinning '90s R&B and Naija Boy Tacos is running a Sunday brunch pop-up. Chef Rasheed Amedu weaves through tables, dropping off plates of razor-thin plantain nachos and chicken stew tacos topped with crumbled queso fresco. He stops to chat with friends old and new before hustling back to the kitchen where he is stationed for the day.
With his 2-year-old pop-up concept Naija Boy Tacos, Amedu pours West African flavors onto a Mexican canvas. "Naija" is slang for Nigeria, Amedu says, and as a "first generation, 100 percent Nigerian," he is the embodiment of "Naija Boy."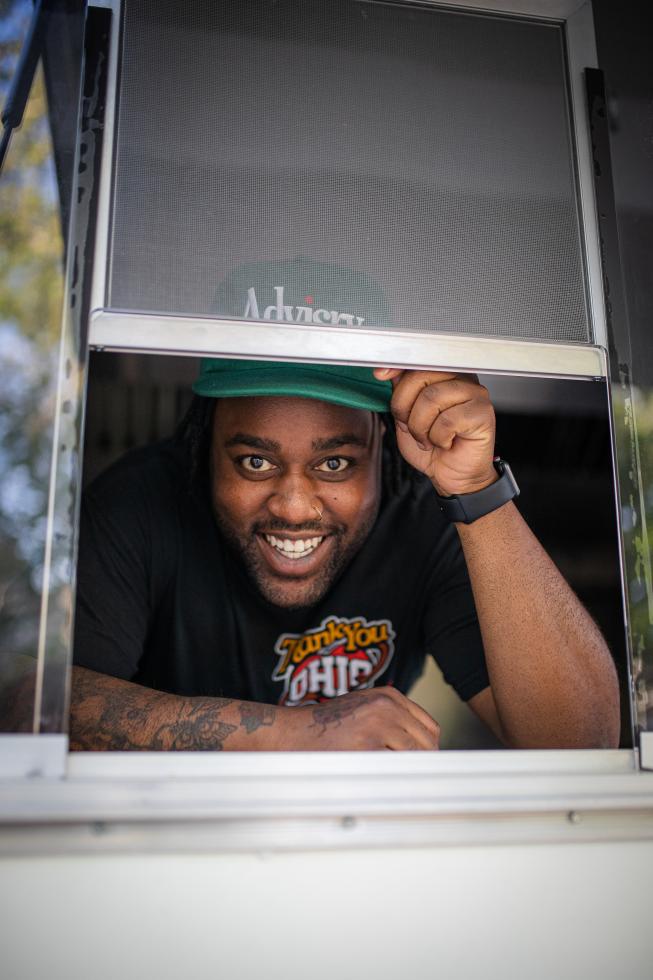 Though Naija Boy Tacos hasn't had its own space for the past two years, there's a common thread among the eateries at which the chef pops up. Bambi, the natural wine bar Ro Sham Beaux and The Snug cocktail bar all share a similar laid-back, stylish atmosphere. "We try to foster a really cool and chill environment where there's cool music playing that fits with the type of food we're serving," he says. His recurring event Naija Boy Tacos Tuesday, an elbow-to-elbow affair at Ro Sham Beaux that ended in March, is a combination of "everyone's effort," he says, praising the wine bar's owners for curating "a super vibey space" where people like to hang out.
The pop-up restaurant, with its limited-access appeal, is not a new concept. It can be traced back to its groovy ancestor, the supper club, from the early 1960s. It reemerged in the late 2000s, when chefs held guest meals at friends' restaurants — or hosted dubiously legal dinners in homes and other spaces dotting the grids of cities like Los Angeles, Austin and Portland. The model allowed independent chefs to peddle new concepts and experiment with creative menus without investing in overhead.
Social media bolstered their success, allowing them to market themselves, blast out their specialty and location of the day, then disappear after a few hours like a mirage. Over the last 15 years, pop-ups have evolved into a sustainable business model, no longer merely a pipeline to a permanent space.
"When you're in a pop-up, you pretty much own everything. You have your griddle, your tent and all of these things, so you have super low overhead."

Rasheed Amedu, chef and owner, Naija Boy Tacos
Pop-ups popped off during the Great Recession and got a boost from pandemic pivot culture and outdoor-optimized regulations, but the business model's low rent, flexibility and low level of commitment make it attractive even outside of crises. "When you're in a pop-up, you pretty much own everything. You have your griddle, your tent and all of these things, so you have super low overhead," explains Amedu, who made his pop-up his full-time job. "I don't necessarily see a lot of these cats wanting to get a brick-and-mortar, because then it becomes more stressful with fixed costs."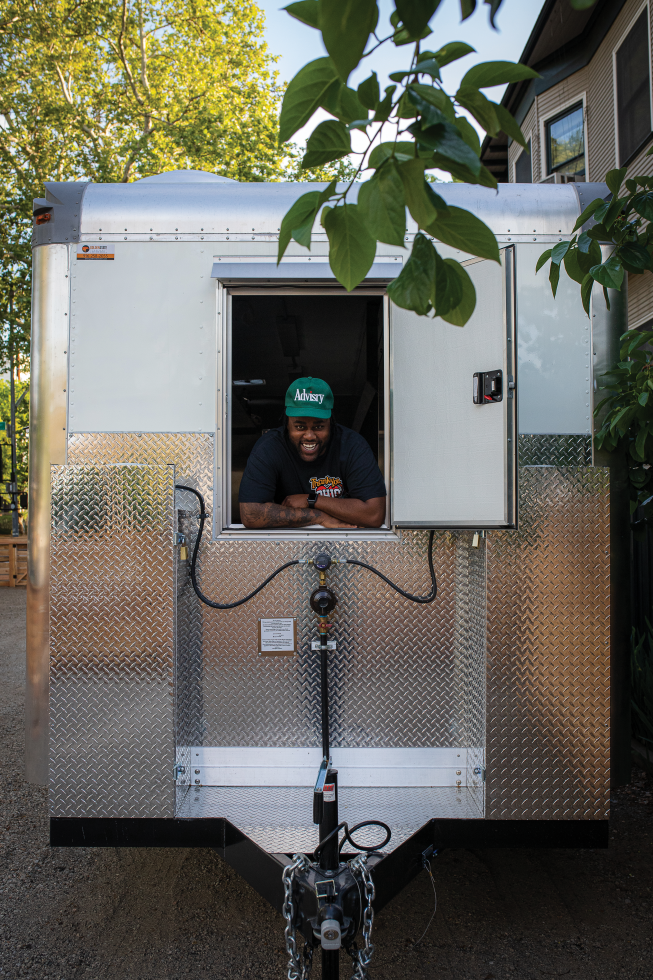 Amedu, however, is not one of those cats. Opening a brick-and-mortar has been his dream since he was a kid, and in early June, he and business partner John Vignocchi, developer and CEO of Urban Capital, will make it a reality with the opening of Naija Boy Tacos outdoor restaurant in Mansion Flats. "It's similar to what they do in Austin or Portland," Amedu explains. "So I'll utilize a food truck as the kitchen and outfit the space with seating — about 45 seats — and we'll have a bar with beer and wine."
Starting with the "lower stakes" of a pop-up gave Amedu the confidence to open the restaurant. "Now I feel like it's proven that it's viable. And it's like, okay, cool. How do we take this further?"
A test kitchen with a built-in audience
Some pop-up owners don't build their followings from scratch so much as leverage their existing communities. The support behind vegan Vietnamese pop-up Chay Corner was initially made up of students of UC Davis, the alma mater of its founder, Brandon Dinh. The young Vietnamese American chef gained restaurant experience as a Davis student working full time at Lazi Cow, a popular boba milk tea shop near campus that Dinh says served as "a gateway to the community in Davis."
It wasn't until after he graduated and moved back to his hometown of Orange County that the owner of Lazi Cow called with an opportunity to test a new concept. "We wanted to do something plant-based," says Dinh. "So we thought of the idea of Chay Corner … and tested it out of the commercial kitchen at Lazi Cow." Dinh moved back to the Sacramento area to go all in on the business.
By working at college events like Teacher Appreciation Week, Dinh began to forge relationships with like-minded leaders in the plant-based niche. Connecting with Anya McCann of Cool Cuisine, an organization furthering healthy and sustainable dining options, helped him link up with (and pop up at) kindred businesses, like vegan ice cream shop Conscious Creamery.
With each pop-up location — Oak Park, south Sacramento or at the commissary he uses at Midtown's Brazilian Center for Cultural Exchange — Chay Corner expands its reach. "There's something special about diving into a neighborhood and bringing something new to that community," says Dinh. Now the community will come to him, as April saw him open a brick-and-mortar restaurant in the Arden area.
The mortar that holds it all together
Though a restaurant is the logical next step for many, the manner in which a pop-up expands depends on chefs' backgrounds and priorities. One less obvious avenue is to open a commissary kitchen. Sacramento pop-up entrepreneur (popupreneur?) Gabriel Aiello, owner of the handmade soda syrup and cocktail mixer company Burly Beverages, did just that in 2017 when he opened his own North Sacramento space to serve as a prep kitchen for himself and others.
"It was a pay-it-forward kind of notion," says Aiello, whose path was illuminated initially by the owner of Preservation & Co., Jason Poole. Poole allowed Aiello, an employee at the time, to use Preservation's kitchen to start Burly Beverages in 2015. "He gave me a real leg up by letting me use his equipment in his facility to develop my processes … and he also helped us navigate the permitting labyrinth that the food processing world can be."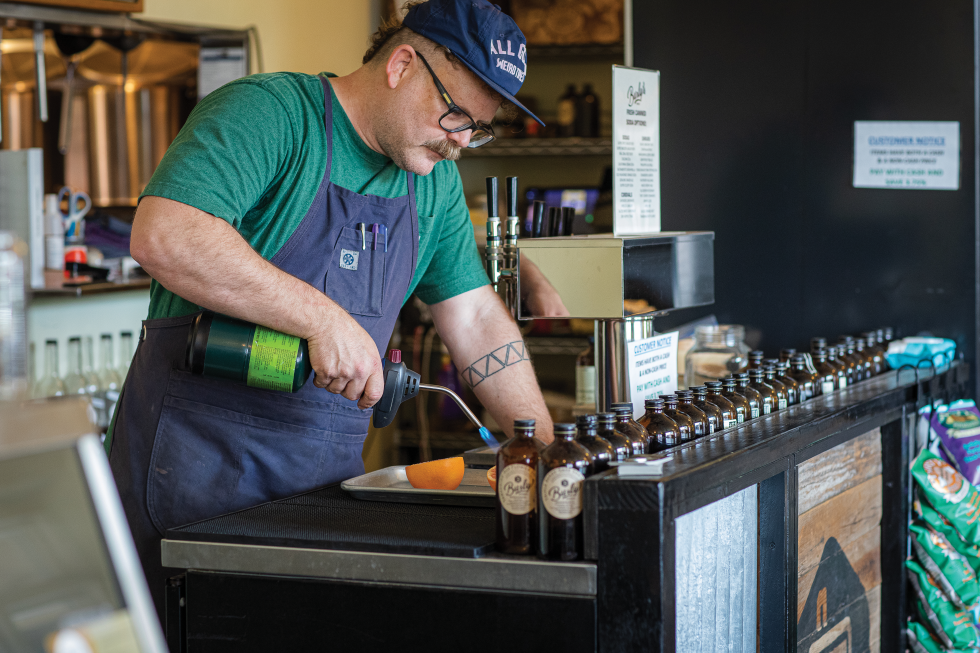 One year into using Preservation to prepare Burly syrups for cocktail pop-ups, Aiello outgrew the space. He hopped over to the popular commissary Lulu's Kitchen in Midtown Sacramento, but the facility had limited hours and lacked storage. Opening Burly's on Del Paso Boulevard became the natural next step.
Immediately, Aiello says, he realized the kitchen's potential to be opened up to others. "We really wanted to offer something to give food businesses the best chance at success. … The other part is we have to rent the place 24/7/365," though his team doesn't use it every day, he says. "It just seems wrong to let it sit there empty and vacant and not let somebody who needs it use it. So we're trying to fill it up with activity and life and utility."
Small businesses aren't the only ones sating the pop-up community's hunger for rental kitchens. Last month, Sacramento-based real estate development firm Sutter Capital Group opened The Line, a fleet of 11 individually-licensed ghost kitchens (restaurants built to fulfill online orders via delivery or takeout) in East Sacramento. Sutter Capital Group Partner Tyler Girimonte says the virtual kitchen model embraces the pandemic shift toward pickup and delivery and allows restaurants to "run lean." Currently, Sacramento standbys Kru and Nash & Proper are signed on with The Line, with contracts with more local operators in the works.
Although opening a brick-and-mortar shop is the goal for many pop-up restaurateurs — a sign they've arrived — their roving spirit persists. Dinh, for one, plans to stay true to his roots: "I definitely want to go back and pop up at Davis again in the future, once we have everything established here (in Arden)." And although Burly's is open to the public as a tasting room and market four days a week, Aiello says popping up is still part of his business as he carts out his kegs and "awesome collapsible wooden bar" to weddings and fairs.
Amedu, too, speaks fondly of the hustle: "Cooking in a restaurant is dope. It's great. But I think unconventional spaces — setting it up and tearing it down and being able to finesse your setup — I can't get enough of that."
–
Stay up to date on business in the Capital Region: Subscribe to the Comstock's newsletter today.