Standing on a riser in front of a cluster of 11 newly constructed modular homes, Kizzie Anderson, graduate of Saint John's Program for Real Change, expressed her gratitude for the program as the nonprofit unveiled its latest project July 15. Saint John's serves women in the Capital Region who are facing homelessness, domestic abuse and poverty. Now, with the introduction of Saint John's Square, a miniature neighborhood built in what was the nonprofit's back parking lot, the organization is able to offer expanded services to another 55 women and children.
"I'm proof that things do change. … Saint John's put hope and spark back into my life that I wasn't sure if I would ever get," said Anderson during the opening event.
"I'm proof that things do change. … Saint John's put hope and spark back into my life that I wasn't sure if I would ever get."

Kizzie Anderson, graduate of Saint John's Program for Real Change
As a Saint John's class of 2000 alumna, Anderson was one of 270 women who completed a program that includes wraparound services including mental health therapy, substance abuse counseling, education programs and job training. The program can take up to 18 months to complete but boasts a 96 percent job placement rate after completion.
Those services, including job training at Sacramento restaurant Plates Café — in 2020, its Midtown location closed permanently, and its second location in south Sacramento temporarily closed due to the pandemic but plans to reopen — are broad in scope. But with the 2019 "Homelessness in Sacramento County" report showing a 19 percent rise in homelessness over the prior two years, there is clearly more that needs to be done to help some 5,570 unhoused people in Sacramento County. This number may have increased, as statistics show a 7 percent increase in homelessness statewide since the pandemic began.
A Square Outside the Box
Saint John's Square is unusual in the region. While the past few years have seen temporary city-backed solutions to aid the unhoused, the Saint John's Square's modular homes are permanent structures, meant to house women and their children for up to two years while they seek off-site housing.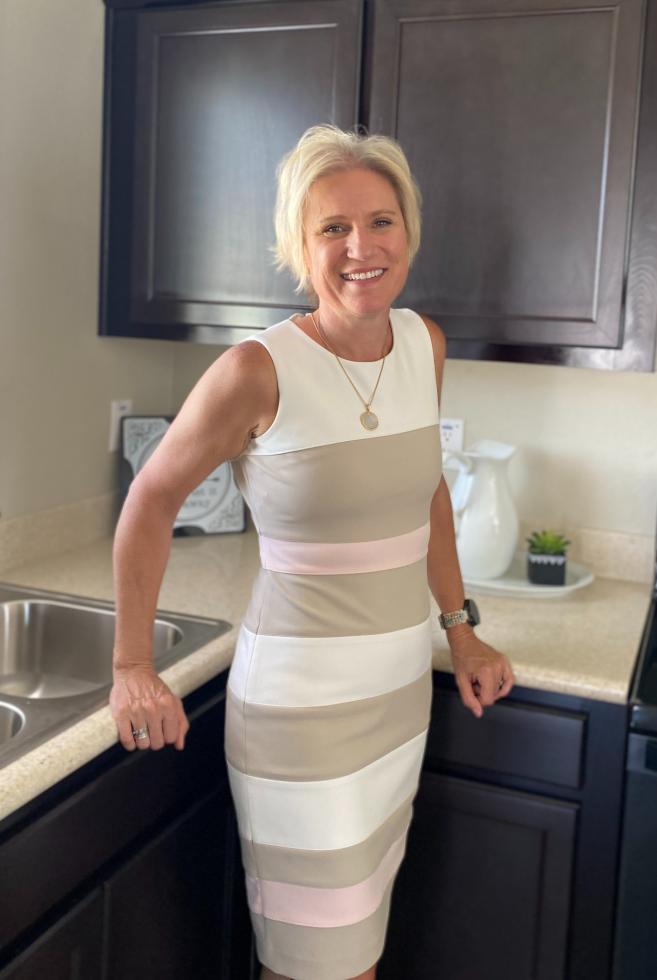 "It was my second day of work, and a woman named Danielle (Foster, the City of Sacramento's housing policy manager) came into my office, and she said, 'What do you think about building houses on the back parking lot?' says Julie Hirota, Saint John's CEO, reflecting on the project's unusual beginnings in April 2020. "And being really experienced in my second day," she jokes, "I thought, OK, let's do this.'"
With a combination of $2.8 million from the state's Project Homekey initiative and an additional $1.1 million in city stimulus funds, the project came together in less than four months.
"It's an example that we can think outside the box to create what used to be an industrial parking lot into a new village," says Eric Guerra, councilman for District 6, which includes the headquarters of Saint John's Program.
"All these trees that are coming up are going to create this wonderful shade and tree canopy. But, most importantly, it's creating a community with the wraparound services to help women who've been on the street, many with substance abuse, many with trauma from domestic violence," Guerra says.
The 850-square-foot, two-bedroom, one-bathroom homes can accommodate two women and three of their children. They are furnished and functional, and affordable at $500 per month. "These homes are … nicer than my house," says Guerra, adding that he'd like similar countertops for his own kitchen.
Seeking Solutions
While these residences will only house 55 people for a relatively short period of time, other city leaders are eyeing the Saint John's Square development as a potential model to aid the unhoused in their own districts. Earlier this year, Sacramento Mayor Darrell Steinberg tasked each city council member to identify sites for housing within their own boundaries.
In May, the city, working with the anti-domestic abuse nonprofit WEAVE, unveiled a similar nine-home community called Creekside Village in District 2, the northeastern corner of the county, represented by Councilman Sean Loloee. That program is not part of WEAVE's network of safe houses, instead providing housing for women in the workforce seeking a transition into permanent housing. Creekside Village was also funded by the city and Project Homekey funds.
These efforts are part of Sacramento's Master Siting Plan, meant to address shelter and services to those experiencing homelessness. The full plan is up for a council vote Aug. 10.
These compact communities are only a start to providing shelter to unhoused people in the Capital Region. Safe Ground sites, city-sanctioned areas where people can camp and live out of their cars, allow those experiencing homelessness access to hygiene facilities and case workers for support for health and substance abuse issues. One Safe Ground site is located in the Southside Park neighborhood in District 4, under the freeway at W and Sixth streets.
"I'm looking at these units (at Saint John's Square) thinking, 'Gosh, we could fit two of these next to each other all the way down W and X and house probably a couple of hundred folks in these, given the design,'" says Katie Valenzuela, councilwoman of District 4. "It's given me a good visual to sort of latch on to and show to my community about what it could look like if we did it in our district too."
–
Get all our web exclusives in your mailbox every week: Sign up for the Comstock's newsletter today!