In the best of worlds, libations bring people together through relaxation, camaraderie and a kind of kinetic energy flowing through the room. However, when those libations contain alcohol, the best of results don't always play out. Now, two women are opening a first-of-its-kind cocktail bar in Sacramento — one that celebrates the communal highlights of drinking culture while foregoing the risks.
By launching the Teetotalist, Kathryn Altman and Amanda Brincat created a business to serve an array of patrons on multiple fronts. It's a gathering spot where high-performance athletes can regularly have fun as they keep their bodies in prime condition. It's a meet-up lounge where people in addiction recovery can rendezvous with a friend or go on a date without stress. It's a craft cocktail paradise that is accessible to anyone, regardless of health issues, religious restrictions or personal decisions that may lead them to avoid alcohol.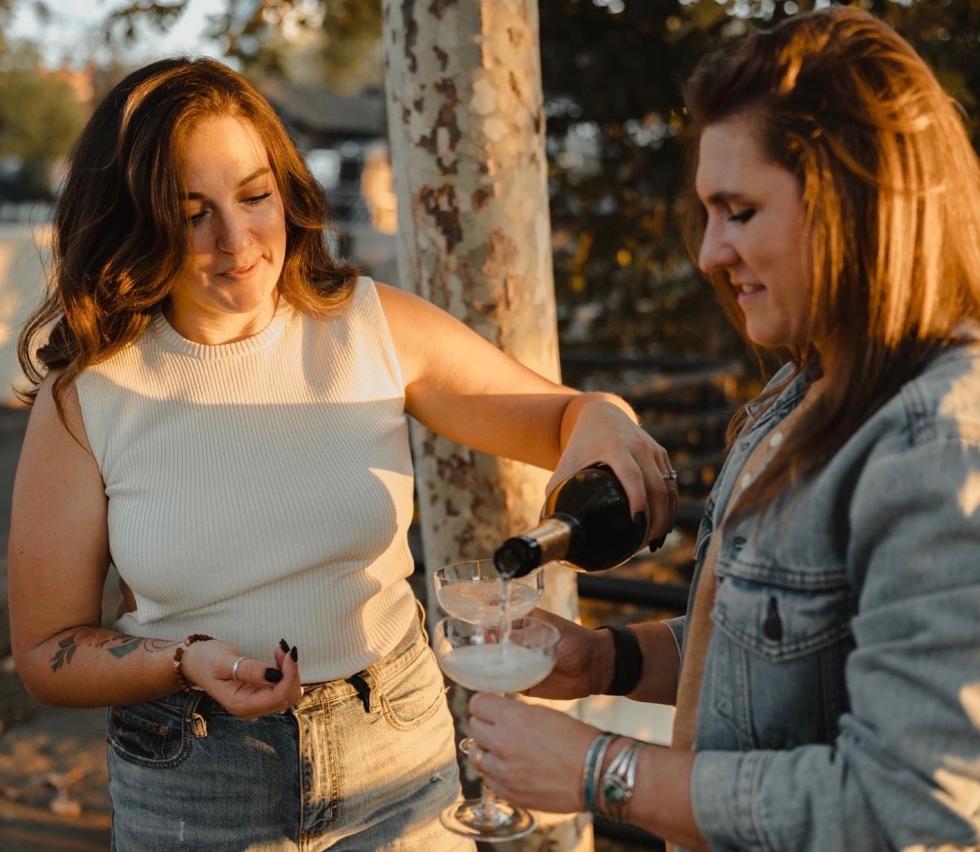 "We both quit drinking in 2022 and Amanda, especially, is really social, but when it comes to going out, Sacramento has just a really alcohol-heavy culture," Altman says. "We didn't feel like there was anywhere to hang out that was a sober place, so we thought we'd create it."
She adds, "Right now, a lot of people are taking a break from drinking: There's Dry January, as well as a lot of women who are pregnant. There's also people who just want something different. We had a big group in here last Saturday, and I think all of them drink, but they just wanted to have an evening out without it."
For Altman and Brincat, who are engaged, the genesis of Teetotalist was an idea that they built over time. Altman is a competitive weightlifter who went long stretches in her 20s and 30s without drinking because she was looking for maximum results in the gym. Altman guessed there were other athletes, cyclists and distance runners with similar objectives, though they might not want to be shut-ins after sundown. Then, last year, Brincat walked away from alcohol altogether.
"There can be a lot of hesitation to quit, and speaking from my own experience, I had wanted to cut out alcohol for a long time, but it was just so ingrained in my daily life," Brincat says. "Have a beer after work to relax, or have a shot to celebrate this or that — it's just everywhere. But if I had had a space to go to that was still fun, where I could meet people without alcohol, I might have been able to make that switch sooner. I think that if people have that, it won't feel so scary and alone."
It's hard to argue with Altman and Brincat's assessment of modern life in Sacramento. However, running a business is still about providing products and an atmosphere that entice people — and the two entrepreneurs know it. That's why they tapped an experienced mixologist named Jen Shaver to work with them on developing their cocktail menu. The founders are also relying on some of the most experienced non-alcoholic distilleries in the nation to help create an experience. "Some of the spirits are distilled with different herbs and spices, while others are traditionally distilled and then de-alcoholized," Altman explains.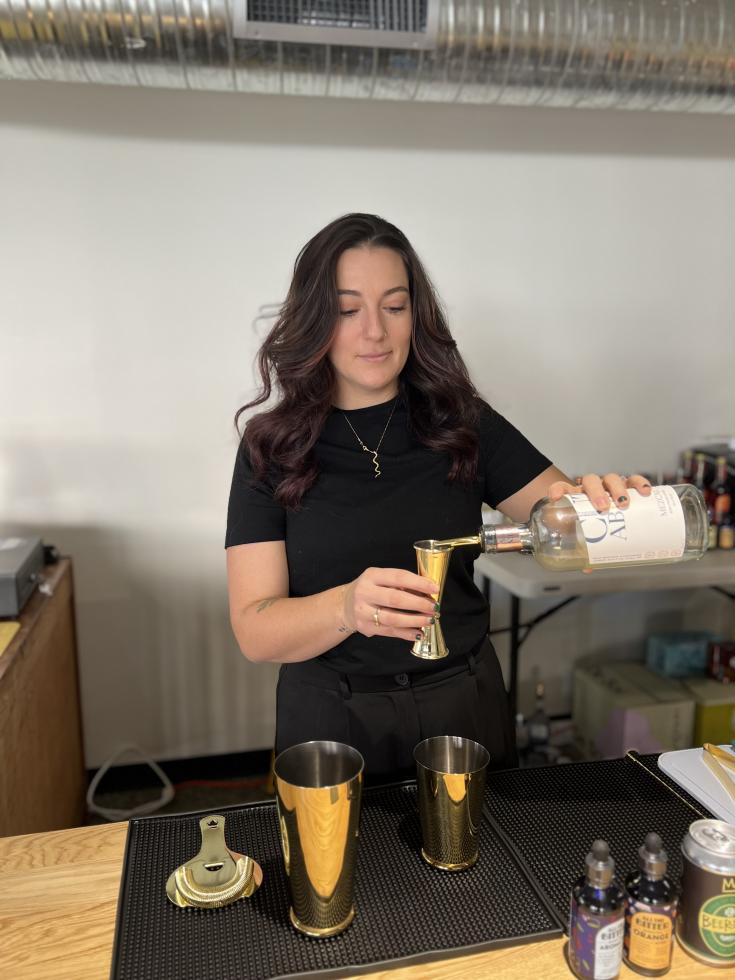 That equals dry, highly calibrated mixed drinks that are not like the ultra-sugary 'mocktails' that some people may have encountered, according to Brincat. "They're made to have that same taste, smell and mouth feel as the alcoholic version," she says, "though a lot of them don't really have the bite. It's not like Shirley Temple or orange juice with grenadine in it."
In August, Altman and Brincat entered their business concept into the Downtown Sacramento Partnership's Calling All Dreamers competition. The winning pitch lands a business start-up package valued at over $120,000. When Teetotalist was accepted as a candidate, Altman and Brincat started pouring drinks at events around Sacramento. They're currently operating a full pop-up bar downtown at 830 K Street, where they plan to be at least until the end of March. Teetotalist is now in the top six finalists for Calling All Dreamers. The winner will be announced in April. Altman and Brincat say that, regardless of whether they win, they will be settling into a permanent location soon.
"We want to help normalize having fun without drinking," Brincat says. "And whether you're sober-serious or sober-curious, we want you to feel comfortable."
–
Stay up to date on business in the Capital Region: Subscribe to the Comstock's newsletter today.