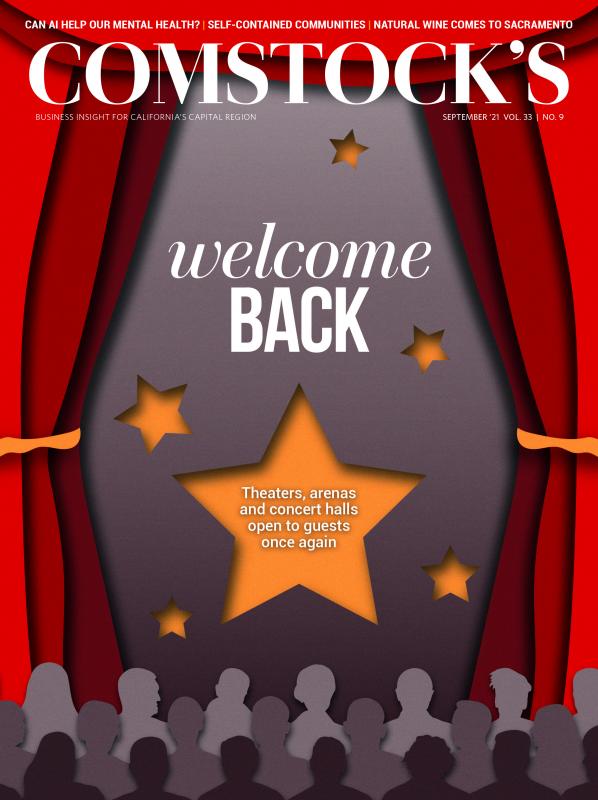 This story is part of our September 2021 issue. To subscribe, click here.
At Ro Sham Beaux, a Midtown Sacramento natural wine bar that opened in January, the shelves are stocked with a chorus line of bottles from around the world — but only a handful are available by the glass each day. Patrons sitting at the faux terrazzo bartop (made of recycled furniture chips) pair their glasses with Barcelona-influenced small bites like tinned octopus, bocadillo sandwiches and aerated cheddar foam inspired in equal parts by the molecular gastronomy restaurant El Bulli and Cheez Whiz. The design also takes cues from Barcelona: The fossil-esque floor tiles are a replica of those at Antoni Gaudí's Casa Milà.
The wine list, however, is up to 75 percent local, depending on what piques wine buyer and business partner Addam Reagan's interest at the time. On the shelves, bottles from Fair Play, Clarksburg and north Yuba County share space with European vintages. "What I like about natural wine is that it's kind of back in the hands of the people; anyone can understand it," says Reagan. "It's not supposed to be a mystery, it's supposed to be about enjoyment."
Natural wine is a movement inspired by wine's pre-industrial roots with tenets that include using organic grapes, avoiding additives and fermenting with native yeast instead of purchased strains. The movement is believed to have begun in France in the 1960s, caught on around Europe in the following decades and began trending in large cities in the United States around 2010. But the wave took longer to reach the Capital Region, despite (or because of) its proximity to some of the largest wine producers in the country.
After first taking root among local vintners, a natural wine scene is finally beginning to flower in the Capital Region. Two natural wine bars have opened in Sacramento this year, and a third is set to come. Every high-end liquor store and gourmet supermarket worth its rent has curated a selection of natural wines, and Sacramento pizzerias like Majka Pizzeria & Bakery, Pizza Supreme Being and OneSpeed pair them with pies.
Businesses and oenophiles are now reaping the harvest that Capital Region natural winemakers sowed for years. These small, iconoclastic wineries and vineyards may be set to impact the California wine scene in the same way the microbrewery boom challenged "Big Beer."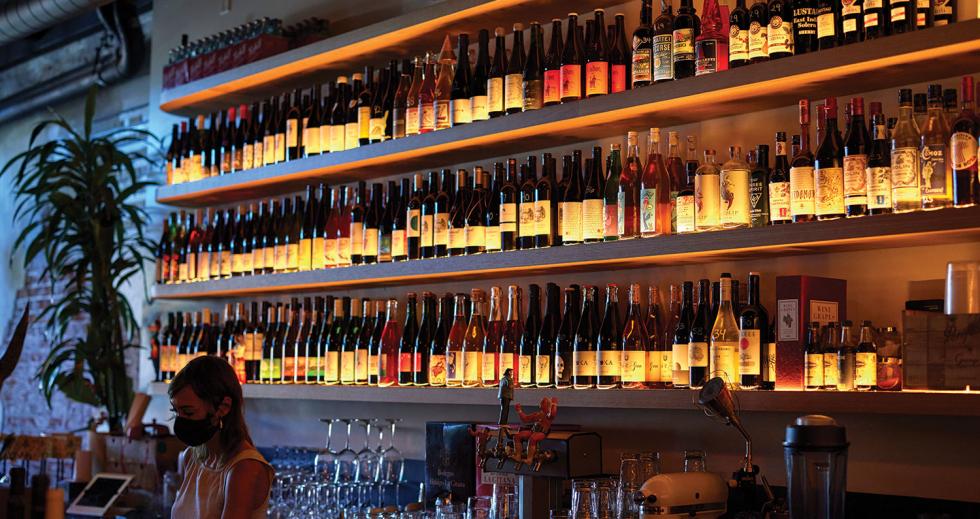 A Foment in the Foothills
In the Sierra Nevada foothills, a natural wine scene has been brewing for at least two decades. The region is peppered with organic vineyards that either make natural wine or supply natural winemakers around the state, including Frenchtown Farms in Yuba County, Mountain Misery Wine in Nevada County, The End of Nowhere in Amador County and La Clarine Farm in El Dorado County (the oldest of the bunch, with vineyards dating back to 2001). Winemakers say that the elevation and arid conditions of the region create idiosyncratic flavors — and foothill grapes cost a fraction of anything grown in Napa or Sonoma.
"Certainly, we couldn't afford a place in those regions (Napa and Sonoma), but, quite honestly, we wouldn't have even been looking," says Aaron Bryan, who started Conduit Wine, Divergent Vine, and Tag + Jug Cider Co. in San Francisco in 2013 and moved to a 21-acre plot in Somerset with his wife and their 2-year-old son last year. Before buying the property, he sourced grapes from foothill vineyards and fermented them in a cooperative space on Treasure Island. "The more time I spent up here and met some of the people that lived up here, the more I really loved the area," he says. "And we knew that the area makes really killer wine."
"I think bars like Ro Sham Beaux are going to not only get younger people more interested in and educated on wine, but also help your 'I only drink cabernet or chardonnay' folks broaden their horizons."

Craig Haarmeyer, owner, Haarmeyer Wine Cellars
Grapes from the foothills and other Capital Region appellations, such as Clarksburg, also supply urban natural winemakers like Haarmeyer Wine Cellars in West Sacramento. The Haarmeyer building — yellow stucco with blue wooden doors in the style of a French country manor — is sandwiched between an auto repair shop and a truck depot along one of the city's most industrial corridors. Winemaker Craig Haarmeyer started the label as a custom crush operation in 2008, moved into the building in 2016 (it has been a winery since 1972, originally under winemaker Charles Myers of Harbor Winery) and now runs the business with his son Alex Haarmeyer.
Haarmeyer spent the first decade of his winemaking career traveling across the country from San Francisco to New York to find buyers because there was little interest in natural wine in his home city. He's excited to see the younger generations catching on. "A lot of younger folks typically have seen wine as something their parents drink or their grandparents drink: 'Wine is for old people,'" he says. "So I think bars like Ro Sham Beaux are going to not only get younger people more interested in and educated on wine, but also help your 'I only drink cabernet or chardonnay' folks broaden their horizons."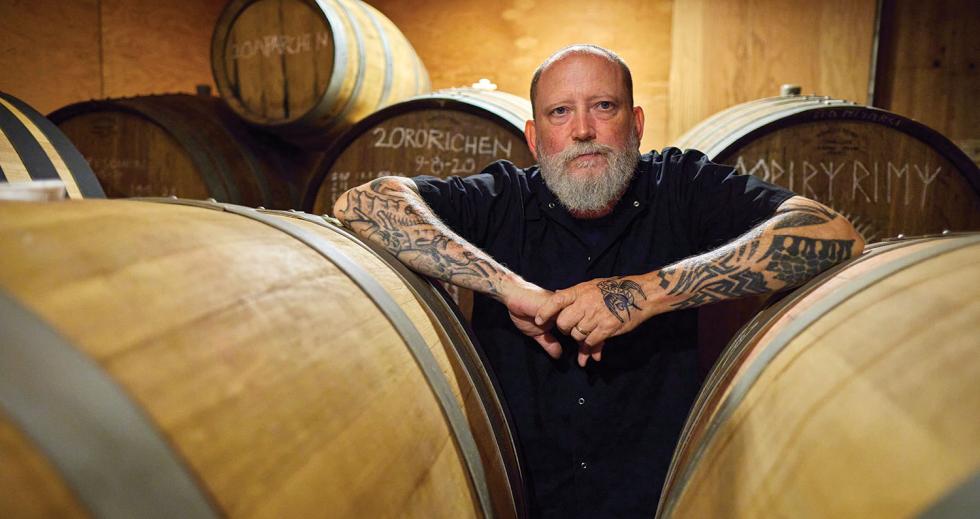 Temples to the Cult of Viticulture
Ro Sham Beaux, which is owned by Irish Hospitality Group (the group behind de Vere's Irish Pub and other Sacramento bars), was the first brick-and-mortar natural wine bar to open in Sacramento — though a pop-up bar, Jeune, tested the waters in 2019 and went online in 2020. Reagan, an Elk Grove native, pitched the concept for the bar to IHG when he was the company's wine buyer.
That role showed him why wine trends take a while to get to Sacramento: The city is in the blind spot of major wine sales representatives who are assigned to large regions like the East Bay, Central California or Los Angeles that may not overlap with the capital. Sales reps also rarely show an interest in Capital Region wineries, most of which are too small to get picked up for national distribution. But with the wealth of organic vineyards and producers in the region, "Sacramento could probably be the largest natural wine hub in the world," Reagan says.
Nicholas Corich, the owner of Nico Wine in the Ice Blocks, saw the gap between the Capital Region's wine bars and its natural wine producers soon after he arrived in Sacramento last year. "It did not take me more than six months to go, 'Oh, my God, the city needs it. I can afford to do it, so this should happen,'" says Corich, who was born in St. Louis and moved to California to work for Square in Oakland.
"This is very much a rising-tide-floats-all-boats kind of situation. The more people have access to positive wine experiences, the more it's going to help all of these businesses."

Bennett Cross, owner, Good News Wine
Corich is sticking to a wine list that consistently draws at least 80 percent from the West Coast, with an emphasis on Capital Region wineries. He hopes to evangelize new natural wine converts in his sunny, 454-square-foot space (with a 200-square-foot patio), where there are fresh bouquets at every table and Alicia Keys gazes benevolently from an art piece made of her concert posters. He believes it's Sacramentans' prerogative to drink wine from their own region. "For me, proximity is everything, and it's so overlooked," says Corich. "Most of California wine is exported, and it really should be kind of enjoyed by the people who live next door to it."
When Good News Wine opens later this year, Midtown will have a trifecta of temples to natural wine. In the delicatessen-inspired space — complete with red-topped stools and a selection of groceries — guests can either order wine by the glass or take home a bottle with ingredients for dinner. Owner Bennett Cross, who was previously the general manager of Urban Roots Brewery & Smokehouse, says the goal is to make wine less intimidating by nestling it in a familiar setting. He has been working on the concept since 2019 but isn't worried about being the last to the gate. "This is very much a rising-tide-floats-all-boats kind of situation," he says. "The more people have access to positive wine experiences, the more it's going to help all of these businesses."
Haarmeyer, who became a regular customer at Ro Sham Beaux soon after it opened, agrees. "I think it's great," he says during an afternoon visit to the bar, swirling a glass of an organic zinfandel-apple coferment made naturally in Berkeley. "I've been waiting decades for something like this to happen in this town."
–
Stay up to date on business in the Capital Region: Subscribe to the Comstock's newsletter today.