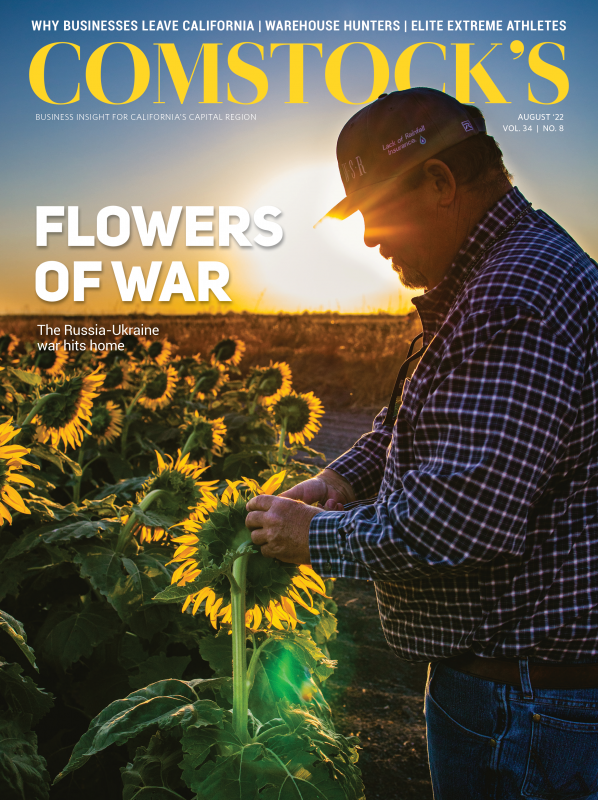 This story is part of our August 2022 print issue. To subscribe, click here.
The recreational gold mining industry has undergone major changes in the decades Frank Sullivan has operated Pioneer Mining Supplies in Auburn. Sullivan's 30-year-old invention, however, the Blue Bowl Concentrator, is still a hot seller all over the world.
"I've sold about 30,000 of them over the past 30 years; it's supported me for most of my life," says Sullivan, 77, who opened his first location of the prospector supply store in Auburn in 1981. "I have quite a few dealers selling these online. They're everywhere, all over eBay."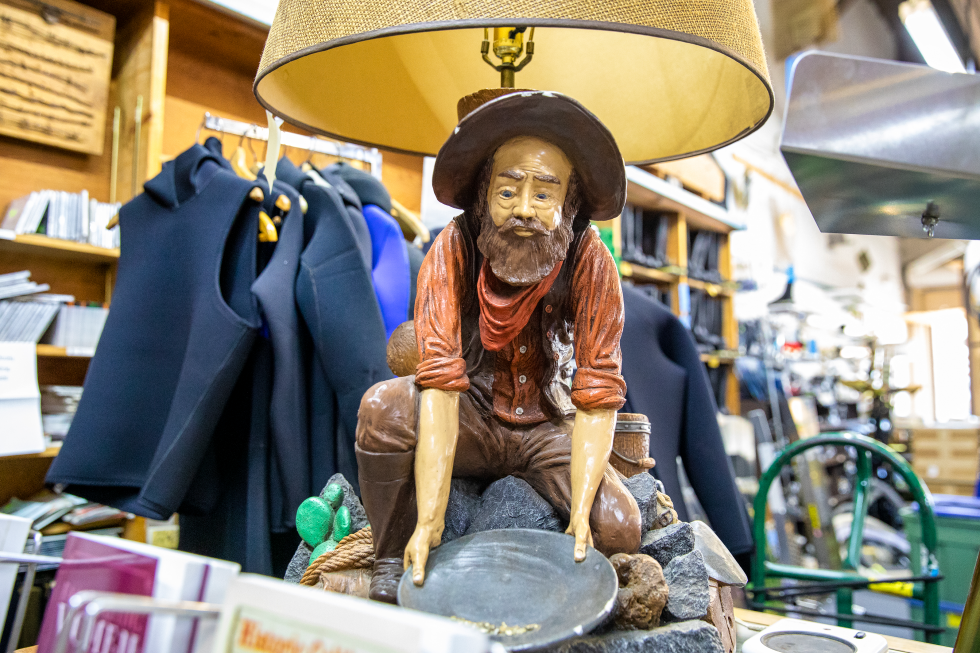 Sullivan's mining legacy is as rich as Auburn's, and is reflected in his timeless shop on High Street. His father was a gold miner, and Sullivan, who grew up in Grass Valley and North Sacramento, graduated from Sacramento's Encina High School already interested in the mining life. Sullivan says he worked for more than 30 years for the Motherlode Dive Shop in Sacramento, which sold scuba gear and mining supplies, before he opened his own shop.
"I've always been interested in mining," Sullivan says during a recent Saturday afternoon at the store. "My father worked in all the big gold mines in Nevada City and Grass Valley."
"I've always been interested in mining. My father worked in all the big gold mines in Nevada City and Grass Valley."

Frank Sullivan, owner, Pioneer Mining Supplies
He's been at the current location in Auburn for about 14 years, he says. The town is in the heart of gold country and near Coloma, where gold was discovered in California in 1848. His daughter Heather Willis has taken over managing the business, with Sullivan filling in as needed.
"I do see little nuggets; two- and three-grammers (grams) come in all the time, and saw a four-grammer recently," says Willis. "It's just a matter of hitting the right cracks and crevices."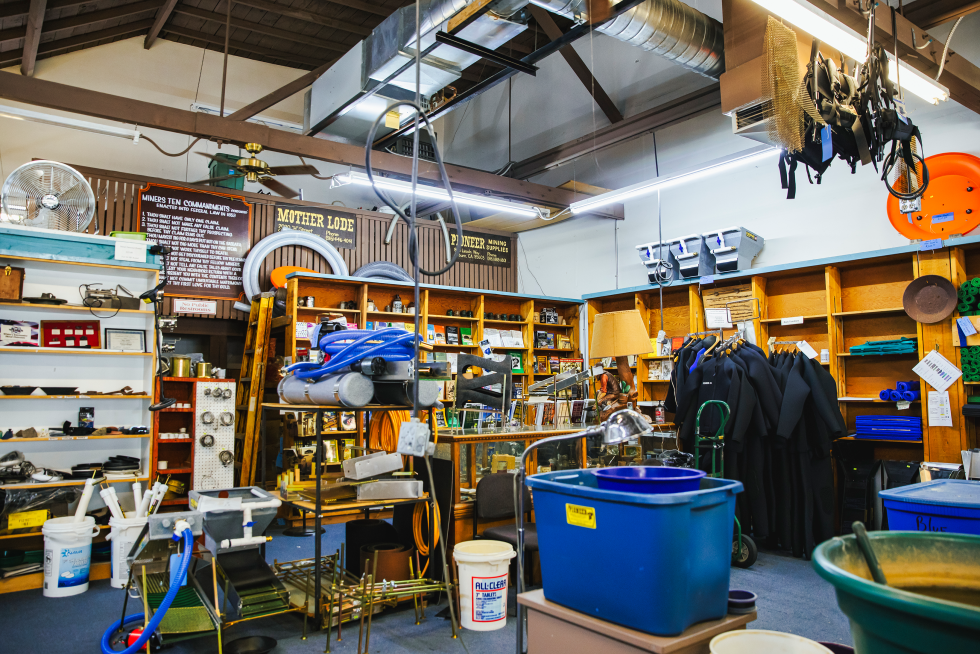 The 900-square-foot shop doubles as a museum, packed with historic items reflecting Auburn's Gold Rush heritage, in addition to one of the state's largest collection of books on mining, he says.
For those seeking the thrill of finding a gold nugget (currently worth about $1,800 an ounce), several changes over the years have limited recreational mining, Sullivan says. Dredging — extracting gold from sand, gravel and dirt using water and mechanical methods — has been illegal in most places without a permit for years. And more recently, most areas closest to Auburn, including the Auburn State Recreational Area, only allow the "hands and pans" method to find gold, with no other equipment allowed to overturn rocks and other material.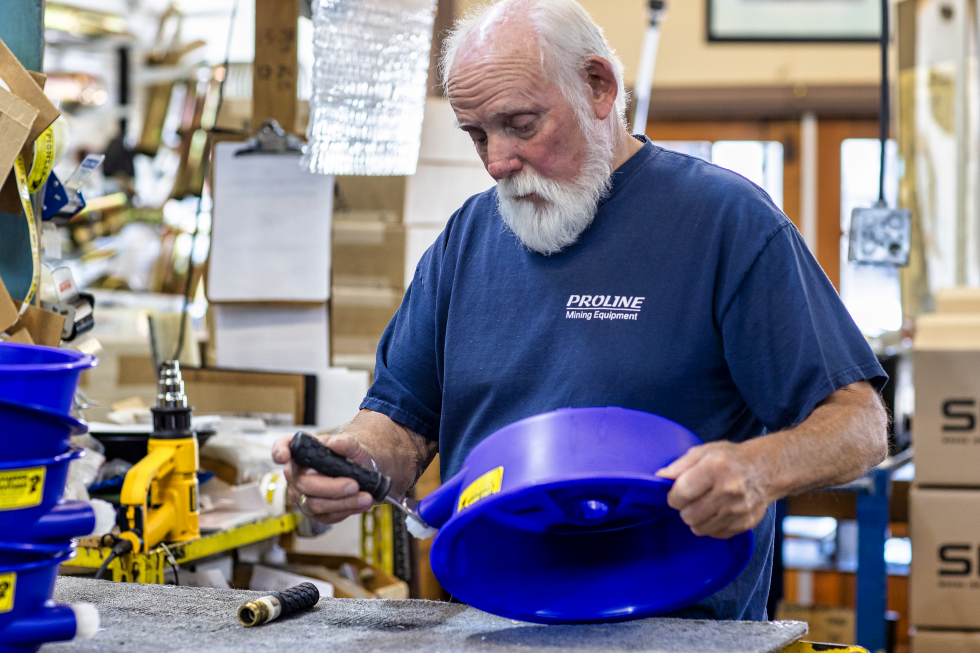 But the hobby still remains popular, even though there's not a lot of "easy gold" to be found these days, says Jim Ruppel, a guide who works closely with Pioneer Mining. Ruppel operates Salmon Falls Gold Prospecting out of El Dorado Hills and first met Sullivan and Willis when they were part of the Auburn Gold Hounds Club almost 10 years ago.
"Heather (Willis) had mentioned that she had a lot of patrons that were new to prospecting and didn't know where to go," says Ruppel, who includes educating customers about the history of gold mining in the area as part of his guide service. "She knew I went out a lot and mentioned that maybe I could take people out with me."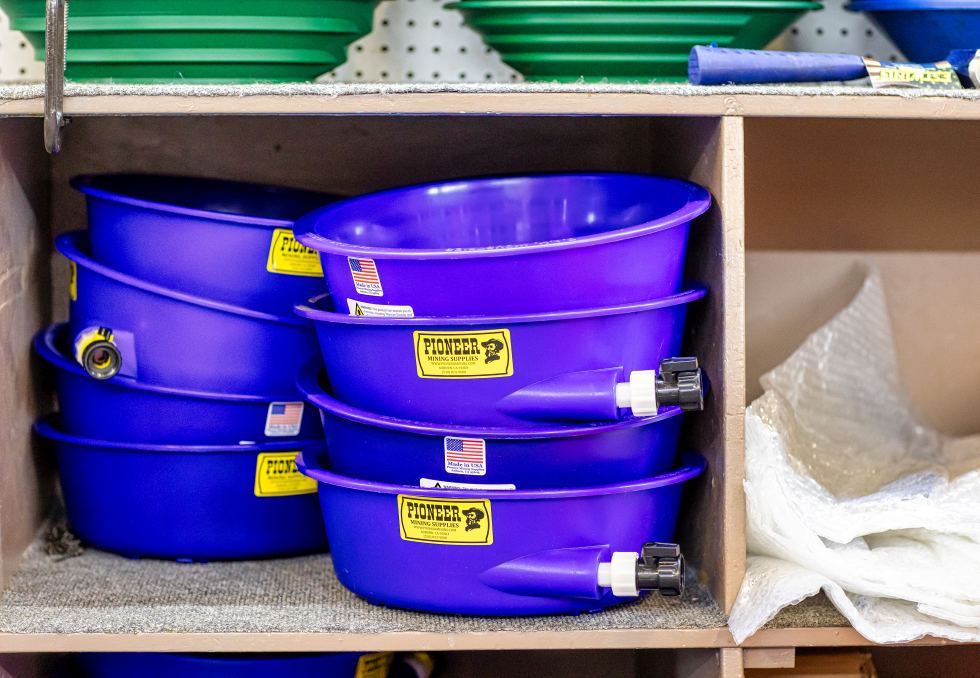 Other than Sullivan's expert presence on the gold mining scene, his lasting legacy is the invention of the Blue Bowl Concentrator, which is a device that automatically separates the dirt and sand, leaving the gold at the bottom of the bowl, a process called concentrating. It sells for around $87 for the basic bowl and up to $183 for the full kit with pump and hoses, Sullivan says. The idea for the Blue Bowl Concentrator originated from an unlikely place, Sullivan says.
"It actually started with a creamer," he says. "When I was a little kid we used to work on my uncle's dairy ranch and they had a big bowl of cream separated from the milk. And when I grew up, I realized it had to do with specific gravities. It took me two and a half years (to finish)."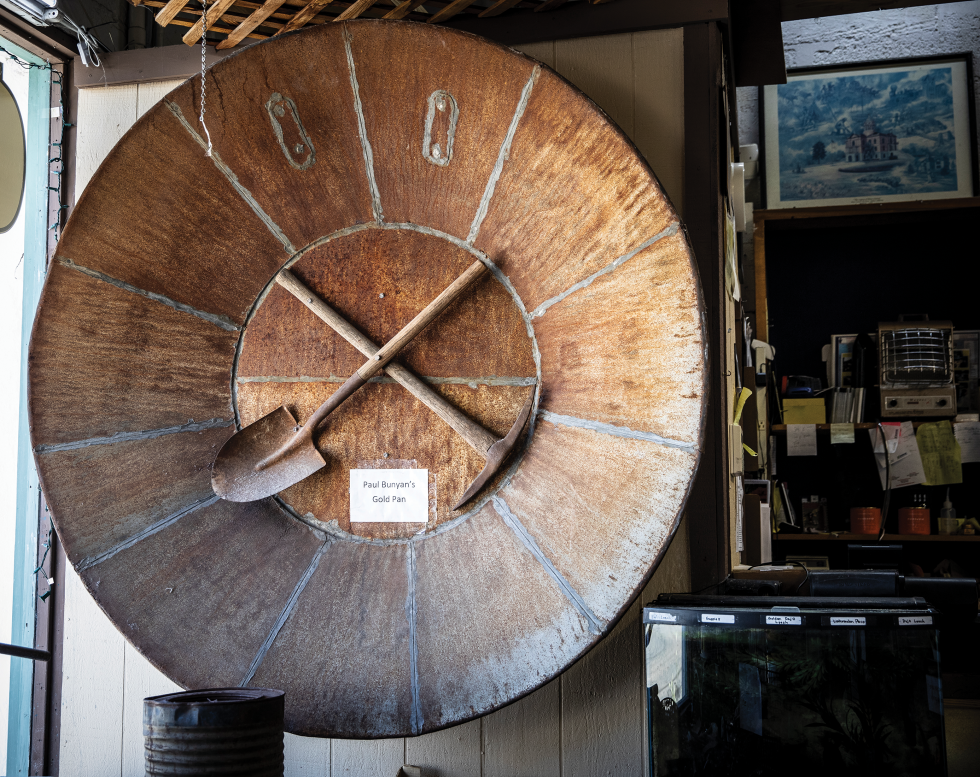 Sullivan says when dredging was legal, the store was "really, really busy," but today gold mining is more of a recreational activity, rather than the prospector types trying to strike it rich. Pioneer Mining is still heavily involved with local clubs, however, as well as when local fourth-graders participate in the area tradition of celebrating Gold Rush Days each year, Sullivan says.
"It's a very rewarding hobby," says Sullivan, who still mines on occasion. "As a little kid, once you get the bug, yeah, it stays with you."
–
Stay up to date on business in the Capital Region: Subscribe to the Comstock's newsletter today.