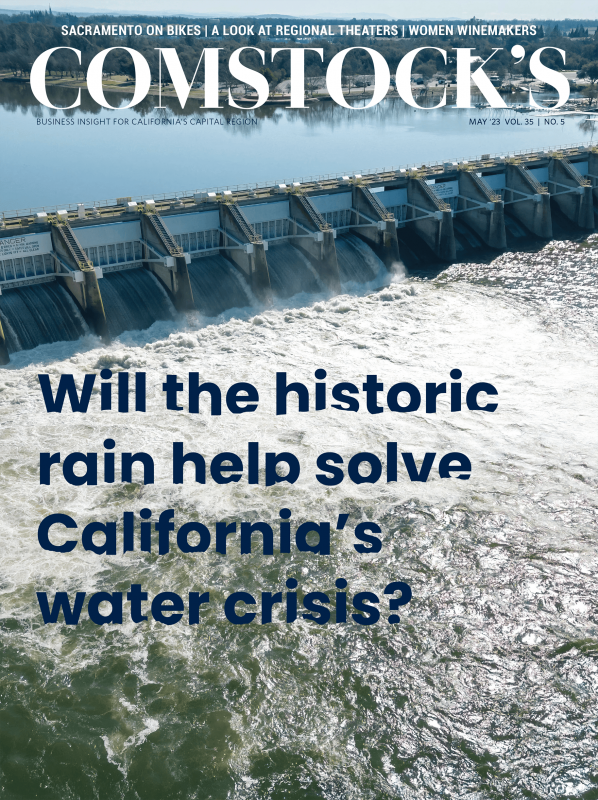 This story is part of our May 2023 print issue. To subscribe, click here.
The story of The Workshop, the popular 600-square foot Cajun-Creole walk-up restaurant in Benicia, starts with a teen romance between Danny Glassmaker and Naomi Buskirk more than 30 years ago.
It's a story about how the fates aligned, bringing Glassmaker back to Benicia after almost two decades away learning his craft. After reuniting with Naomi, the couple eventually opened the outside dining-only lunch spot on Claverie Way, about a mile from downtown Benicia in Glassmaker's childhood neighborhood.
Glassmaker and Buskirk dated for several years at Benicia High School, but after graduation in 1990, Glassmaker visited New Orleans and moved to the Louisiana city, getting a degree from the Culinary Arts Program at Delgado Community College and working at several restaurants there and in Colorado. Back in Benicia for his 20-year school reunion in 2010, he inadvertently ran into Naomi and he knew instantly where he needed to be.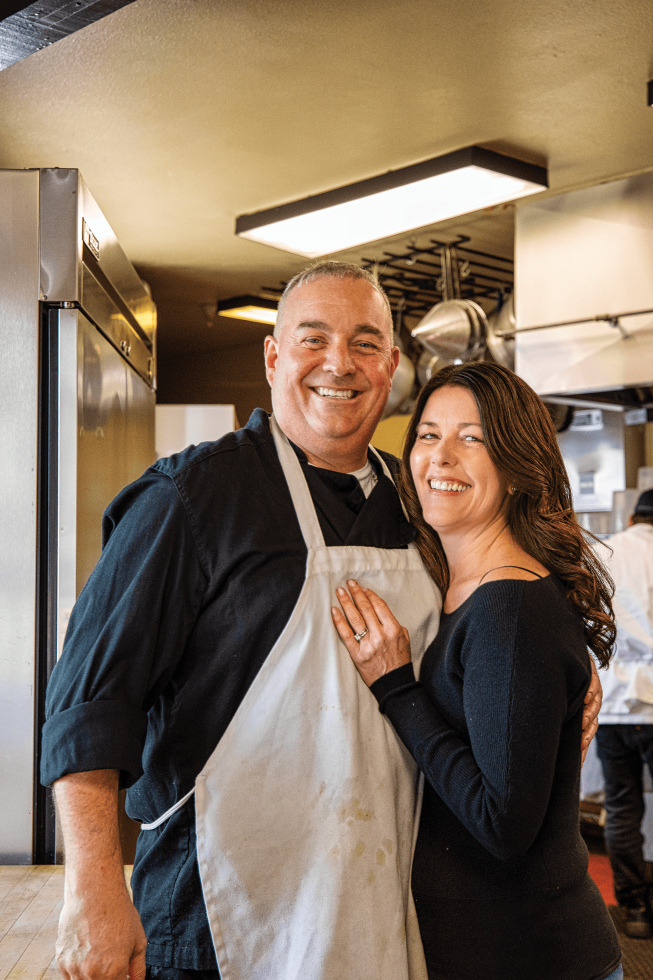 "We were actually really close when we were kids, so she probably was smart enough to know that she needed a 20-year break from me," Glassmaker says with a laugh. "I went to New Orleans, did my thing and learned how to get down with this kind of food, and she has two beautiful kids, had her life here, and we reconnected."
"We weren't in the same class but we bumped into each other in this small town," Naomi Glassmaker says. "He moved back within that year."
The couple worked various jobs throughout the Bay Area, and one day in 2013, Glassmaker was walking in his old neighborhood when he ventured past a familiar fish and chips restaurant and saw that the occupants were moving out.
"The timing was right," Glassmaker says. "Nobody else knew the place was vacant that day except me. I came home and told Naomi, 'You know there's this opportunity if you want to get on board with me and run this restaurant as a couple.'" Their immediate success took them by surprise.
"We didn't know it would be this instant flash," Glassmaker says. "We sold out food our first day, then we just kept trying to stay afloat. I was the hometown guy, and so the first year was people just coming by to see if I knew how to do this because no one knew what I was doing in New Orleans except being an idiot."
The truth is that Glassmaker's unique style was formed in the French Quarter, taken under the wing by renowned Cajun chef Malcom Soileau. The New Orleans-influenced menu, though extensive, hasn't changed significantly since they opened, Glassmaker says, and features daily specials such as breaded pork chops with mac 'n cheese on Tuesdays, Creole jambalaya on Wednesdays, Cajun chicken pot pie on Thursdays, along with other regular favorites including soups, fried Brussels sprouts, red beans and rice, cornbread, hush puppies and po'boy sandwiches.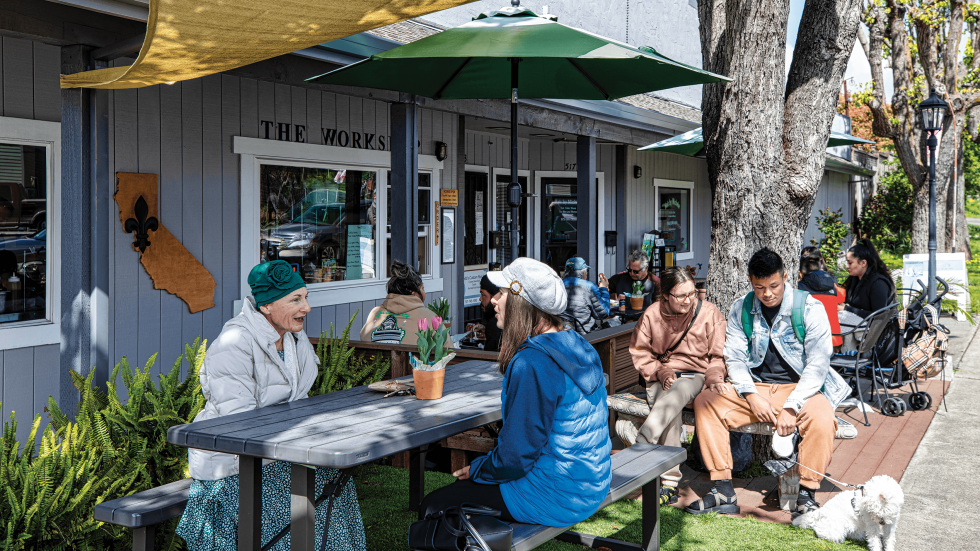 "Everything is made daily from scratch," he says, adding that he makes about 40 orders of his specials a day. "I'd put our gumbo up against anybody's. Our jambalaya and our chicken pot pie are very unique."
The Glassmakers, who married in 2015, both handle daily preparation tasks which start at 7 a.m. Naomi runs the front window area of the eatery while Danny cooks. They've added a cooking assistant, the only other employee.
The Workshop's hours have stayed consistent, open Tuesday-Friday from 11 a.m. to 2:30 p.m., and on Saturdays from 8 a.m. to 2:30 p.m. Glassmaker says keeping it lunch only stems from getting burned out from the late nights working restaurants in New Orleans.
The Workshop continues to stay busy, with lines often stretching down the street, Glassmaker says. The catering part of the business mostly shut down in 2020 when COVID-19 hit, but has recently started up strong again. The restaurant always relied heavily on takeout orders and with outdoor seating, the model fit into local COVID protocols and business "pretty much doubled overnight," he says.
Glassmaker says they get asked frequently if they've considered plans to move into a larger space.
"I guess it's possible, but we really don't," he says. "We've grown a really, really cool legacy here at this little spot with our regulars and our locals and so we don't really want to leave. Our motto is simplistic quality. Stay in your lane, and you kill it in your lane."
–
Stay up to date on business in the Capital Region: Subscribe to the Comstock's newsletter today.