Chiles Wilson Jr. had planned to branch off from the family business.
He was raised on a farm in Walnut Grove, a droplet of a town right on the Sacramento River. His great-grandfather, grandfather and father were all farmers. Growing up, Wilson spent hours in the orchard and packing shed, processing different fruit. Farming was in his blood, but not his future, he thought. So he left for San Francisco's Academy of Art to study product design.
Three years later and jobless with an associate's degree in industrial design, Wilson returned to his roots, helping his father, who was still shipping fruit to grocery stores. During this time he thought of an idea to deliver fruit to workplaces as an alternative to vending machines and other processed snacks.
Last year, he emptied out his savings and launched Branch to Box, an online fruit and healthy snack subscription service. Typically, fruit goes through many hands — farmer, packer, shipper, broker — before reaching the supermarket. Based in Lodi, Branch to Box focuses on cutting out the middlemen (hence the name) to provide the freshest possible fruit to offices.
"Different studies have shown the benefits of businesses offering fruit or healthy alternatives to their employees," Wilson says, citing a Harvard Business Review article on wellness programs.
The company offers different subscription plans, where employers can choose the box size, delivery date and frequency of delivery. The smallest box is $27, the largest $69. To this point, Branch to Box has more than 100 subscribers, most in the Bay Area, Wilson says, adding that some businesses subscribe to have new boxes every day of the week.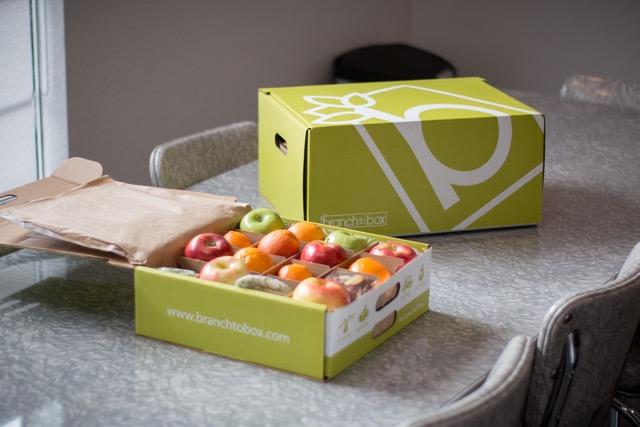 Currently, Branch to Box sources from 12 different growers. Given his background, Wilson specializes in growing and shipping fruit, although vegetables may be a possibility in the future. The fruit varies depending on what's in season. Staples include pears, apples and different citrus fruits, as well as trail mix and almonds. The company also crosses varieties of fruit from local farmers. There is no commercial demand for them, but farmers usually just juice them, Wilson says. One of his favorites is a cross between a Bartlett green pear and a Bosc pear.
The box includes a "fruit map" to educate customers on the types of fruit in each box. In the beginning, Wilson says he included exotic fruits, such as dragon fruit, but that didn't go over well.
"I'm one of those people who go, 'Whoa, that's a funky looking fruit, I'll try that!'" he says. "But I've found that most people don't like to stray too far from their comfort zone."
With his father's connections in the shipping industry, Wilson was able to keep shipping rates low. But one challenge was figuring out how to get fruit delivered Monday morning. Nobody ships over the weekend and the fruit would go bad if he delivered on Friday to be consumed Monday. He says he figured out a solution, but chose not to disclose it for competitive reasons.
The other big hurdle has been getting the word out. Branch to Box is online, and this isn't the type of concept that sells itself on pictures alone. For that reason, Wilson sends free samples to offices, so employers understand how it works.
James Christie can't recall if he received a free sample, but he's been using the service for five months. He's the president and managing director of Bryant Christie Inc., which helps exporters open and expand international markets with a focus on U.S. agriculture, food and beverage.
Based in Seattle, the 25-year-old company has a Sacramento office, where Christie oversees a staff of 10. He says he used to bring in pastries and doughnuts on occasion. Being in the ag industry in the Farm-to-Fork capital, he figured a switch to healthier options made sense. He signed up to have Branch to Box deliver fruit boxes every other week.
"The staff was sort of shy about it at first," he says. "I sort of sprung it on them and was taking pictures to see how fast it would go. Now, if you don't get in between the first and second day, you might be missing out. I work with a lot of millennials, so I'm looking for ways to keep them happy."
Wilson plans to expand the business. In the fall, Branch to Box is set to launch on the East Coast. A portion of the box will be sourced from area farmers out there, but the rest will come from California orchards and partner growers on the West Coast, he says. He knows this is a process that takes time and grassroots effort, especially since he doesn't want any funding from outside sources.
"I'm not looking for any investors," Wilson says. "I want to keep this a family business."
Do you know an entrepreneur who has what it takes? Recommend their company for our "Startup of the Month" here.