The Capital Region's African American business history is not well documented and often overlooked. Despite having faced enormous challenges tied to our nation's racial struggles, Black entrepreneurs have had a profoundly significant impact on the area's historical, economic, and cultural trajectory. In celebration of Black History Month, we take a moment to honor the achievements of entrepreneurially driven African Americans throughout the Sacramento area.
Gold Rush beginnings
Among Sacramento's first African American residents in the early 19th century was an entrepreneurially minded tradesman initially recruited by John Sutter to work at Sutter's Fort in Monterey. While little is known about his life and identity, this craftsman is believed to have produced barrels, buckets, tubs, and other containers molded from heated or steamed wood.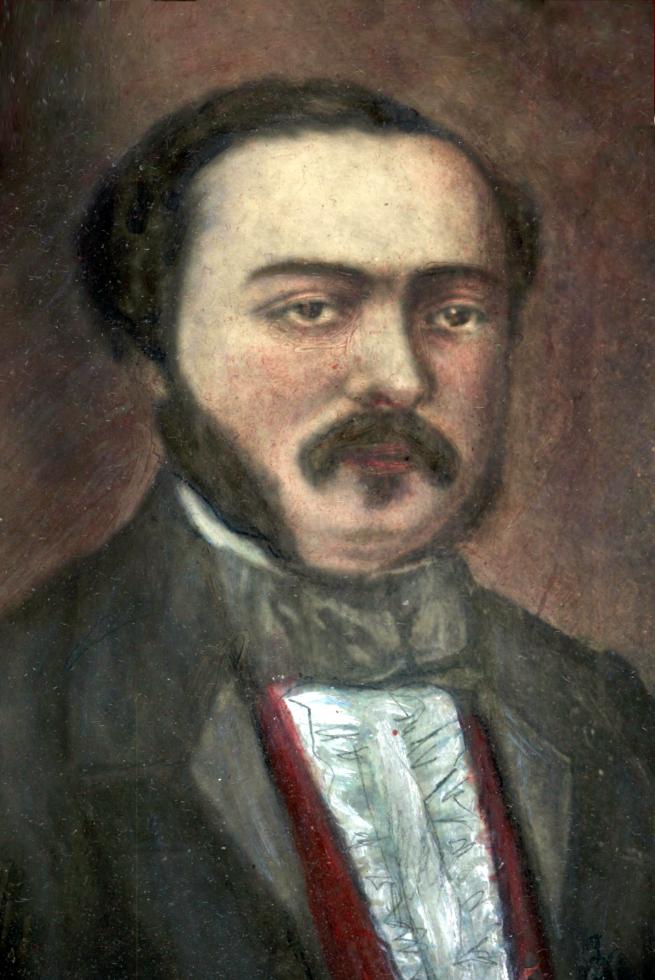 In 1844, William Alexander Leidesdorff, an Afro-Caribbean businessman from Yerba Buena, was granted 35,000 acres by Mexican Governor Micheltorena along the south end of the American River in northeastern Sacramento County. Five years later, a small band of African American miners made some of the earliest mining claims east of Sacramento in Folsom on a land plot once owned by Leidesdorrf. Located on the south side of the American River just west of Folsom's Rainbow bridge, these miners established what came to be named Negro Bar (now Black Miners Bars) as a gold mining encampment.
The majority of this African American mining community had departed the area by 1852, relocating to nearby camps in some of the higher elevation regions such as Negro Hill, a town situated on the South Fork of the American River about a tenth of a mile east of the Sacramento County line. African American mining enclaves were also established in other parts of the Sacramento region, including towns such as Stockton, Marysville and Placerville.
The inaugural population census of California in 1850 showed 962 African Americans, with 240 listed in Sacramento County. Sacramento, which many considered the gateway to California's gold fortunes, drew hundreds of entrepreneurial African Americans. While many sought mineral wealth, others came searching for economic opportunities involving services to miners and travelers, including bathhouses, restaurants, and barbershops.
Among those who relocated to Sacramento was Daniel Blue, who used the fortune he amassed through his Sacramento River mining exploits to create a laundry business. He later became a key figure and founding member of St. Andrews African Methodist Episcopal Church, widely regarded as the first Black church on the West Coast.
Thriving in the West End
In the decades following the Gold Rush, area Blacks pursued a more diverse set of entrepreneurial opportunities, given white business owners' frequent refusal to hire African American workers. Most African American-owned businesses from the 19th century to the mid-20th century arose in Sacramento's West End community, along J and K Streets and Capitol Avenue, near where many of the city's African American residents lived and worked. These businesses included O'Riley's Shoe Repair Shop, Taylor Walker's Barber Shop, Frank Canson's Safeway Cleaners, and O.A. Johnson's Palace Laundry.
A small number of professionals also laid roots in the area. Two men, William Ellis and J.S. Potter, who were physicians in 1860, are considered to be the first two Black medical professionals with practices in Sacramento's area. Moreover, there was Robert J. Fletcher, a highly respected podiatrist who served for Lieutenant Governor Spencer Millard from 1895 to 1899.
Beyond the medical profession, the Sacramento community embraced a wide variety of key African American figures who played a key role in the evolution of the business community. In his book "Sacramento Renaissance: Art, Music & Activism in California's Capital City," author William Burg highlights two leaders: siblings William Morgan and Grace Morgan-Jones, who established a funeral home at 1200 Q Street in 1939. Morgan-Jones was a member of women's organizations, including the Eastern Star and the Women's Civic Improvement Club. Morgan attended McGeorge Law School and became Sacramento's first African American superior court judge. Morgan-Jones' husband, Joe Morgan, was chief embalmer, and her attendant Viola Brooks also became a community leader.
With the soaring popularity of jazz and blues in the 1940s and 1950s, a flurry of jazz clubs run by Black owners began dotting the arterial along Capitol Avenue in the West End. These clubs often hosted prominent African American talent in the music industry, including noted performers Count Basie, Dinah Washington, Duke Ellington, and many others.
Of particular note was the Mo-Mo Club, regarded as the most popular African American nightspot at 6th and Capitol. There was also the Zanzibar Club, a legendary Black-owned nightclub at the corner of 6th and Capitol, which drew scores of Black American soldiers from military bases that operated from 1942 to 1949.
African American restaurateur George Dunlap, who initially developed his culinary skills while working as a cook for Southern Pacific Railroad, was another early entrepreneur who forged a presence in Sacramento's central-city core. Over time, he opened several restaurants, including one on the bottom floor of Capitol Hotel at 6th and K streets that delivered dining car services for the Sacramento Northern Railway and the Suisun Bay ferry.
Later Dunlap also opened a diner at the State Fairgrounds located off of Stockton Boulevard as well as Dunlap's Dining Room out of his home in Oak Park. The latter became known for its Southern-inspired cooking and hospitality, a highly sought dining destination for Sacramento's politically well-heeled.
Frequent guests included politicians, legislators, judges, and other federal, state and local civic leaders. Although African Americans could dine there any day of the week, most of the patrons were white, leaving African American diners feeling uncomfortable except for Monday, a weekday set aside exclusively for the African American community. The restaurant remained a prominent fixture in Sacramento's thriving culinary scene until 1968.
Sacramento in the Green Book
Sacramento first found its way into the iconic Negro Motorist Green Books in the 1940s. This milestone signaled that the area's local African American population had reached a sufficient level during the postwar period to support a substantial number of businesses. The brainchild of African American New York postal worker Victor Green, this annual guidebook provided a compilation of African-American friendly businesses and services open to travelers across America during the segregated and often dangerous Jim Crow period.
The Sacramento edition of this guidebook featured a collection of businesses that were either African American-owned or where African American patrons were welcomed in the Capitol Avenue area between 4th and 7th streets in the late 1940s and 1950s. Included here was the Congo Club cocktail bar at 329 Capitol Avenue, owned and operated by Carl Buckner and Jerlean Colley, the latter the wife of famed Sacramento attorney Nathaniel Colley. The other African American owned businesses in the area, the 14-room Crystal Palace Hotel, a shoe repair shop, a barber shop and a cleaner, were among the largest African American-owned and -operated business enterprises in the area at that time.
The first known African American attorneys in Sacramento were Anne Virginia Coker, the first African American woman admitted to the California State Bar in 1929, and Nathaniel Colley, Sacramento's first private-practicing African American attorney. A strong advocate for education and civil rights, Colley's political and civic circles included the likes of John F. Kennedy, Lyndon Johnson, Rosa Parks, Edmund "Pat" Brown, Joseph Biden and Bill Clinton.
Post-redevelopment decline
The redevelopment and gentrification of Sacramento's West End, including the demolition of many of the 1950s buildings, had a devastating impact on many area African American owned businesses and those operating them, often forcing relocation. Among them was Thompson's Funeral Home, which had the distinction of being Sacramento's first and only African American mortuary for over 16 years. After the State of California took ownership of the property through eminent domain, owner Ted Thompson relocated the funeral home facilities to a building, 3601 5th Street in Oak Park, that was substandard to the one in the West End.
Many businesses experienced enormous barriers to success due to highway construction projects in the 1960s and 1970s that created a divide between areas like Oak Park and primarily white, affluent neighborhoods and commercial amenities to the West. Faced with a series of racial conflicts that rocked the Oak Park neighborhood in the summers of 1969, 1970 and 1971, many African American-owned businesses shuttered their doors and never reopened.
Like many geographical locales across the U.S., Sacramento in the 1980s and '90s was marked by African American businesses' struggles for inclusion in the city and region. This resulted in increased recognition among civic leaders of the need to connect African American-owned businesses with access to capital and mentors to help fuel their business growth.
While progress has been made along this front, gains have been slow. Highlighting this point, according to a 2021 study by the Sacramento Metro Chamber of Commerce, only about 4 percent of business owners in the area are African American.
Modern resurgence
Today, a group of Sacramento entrepreneurs is working to spread awareness of the history of redevelopment and pay homage to the West End's lost community. During the Sacramento Farm-to-Fork Festival this past September, the culinary collective Last Supper Society hosted a West End Revival dinner that featured local chefs from various backgrounds serving West End-inspired dishes against a backdrop of photographs of its demolished businesses.
Society co-founder Ryan Royster, who refers to himself as an "experience designer" of diverse and rich community experiences, describes Sacramento's Black business community as a tight-knit group, one that is very supportive of each other amid resource limitations that often "leave us siloed in our creativity, practices and work."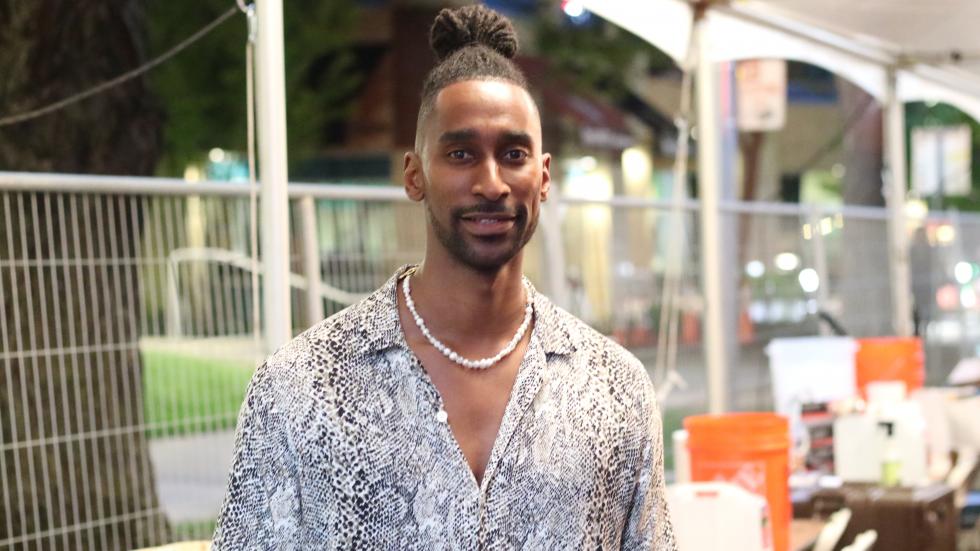 Despite at times feeling "under-prioritized" and "under-resourced" by the city in terms of its future aims, Black entrepreneurs, he says, generally feel like the Capital Region is uniquely positioned in terms of ability to impact change as opposed to larger metro areas like Los Angeles or San Francisco.
Another bright spot in this movement is Florin Square Shopping Center, which has earned the label of Sacramento's Black Wall Street. It is the brainchild of real estate investor Thomas Donaldson, who in 2003 purchased a 74,500-square-foot building on Florin Road in the heart of South Sacramento to develop it into a new shopping center featuring Black businesses, retailers and nonprofits. Filled with numerous retailers, nonprofits and service businesses owned by African Americans and people of color, it continues to prosper.
Aaron Boyce, a Sacramento business leader and key figure along with Donaldson in the growth and evolution of Florin Square, says that the historical legacy of the center is tied to that of Black Wall Street in Tulsa, Oklahoma which was destroyed by a white mob in 1921. Says Boyce, "It's an important reminder that while many African American businesses in their Greenwood District were destroyed that day, it could not upend the legacy and significance of Black Wall Street."
According to Boyce, Florin Square today has the distinction of being the largest conglomeration of Black businesses under one roof, with the possible exception of counterparts in Atlanta. He is a staunch believer that what is good for Black America is good for America at large.
As a closing thought, he offered this: "Small business communities are the foundation of America, for without these collective efforts, America falters. Given the struggles that Black small businesses have historically faced, we are reminded that success is not where you are in the moment, but what you did to get there."
–
Get all our web exclusives in your mailbox every week: Sign up for the Comstock's newsletter today!