When the light is just right, one can see a resemblance between Sacramento and Amsterdam. Both cities are tree-lined and pancake-flat, with robust bicycle cultures and the infrastructure to match. Soon, there will be another Dutch detail in Sacramento: the sweet scent of stroopwafels — syrup-filled waffle cookies — wafting on the breeze.
Follow that scent and you will find neither a brick-and-mortar bakery nor a food truck but a bakfiets, a front-loaded cargo bike that is as quintessentially Dutch as tulips and wooden clogs. Johan and Koreen van Ravenhorst may be shod in the latter as they crank out the cookies on their bakfiets, which has been modified to accommodate waffle irons, syrup warmers and a hand-washing station. This bike-based mobile vending setup makes Dutchman's Stroopwafels unique in Sacramento — and, until September, it was also illegal.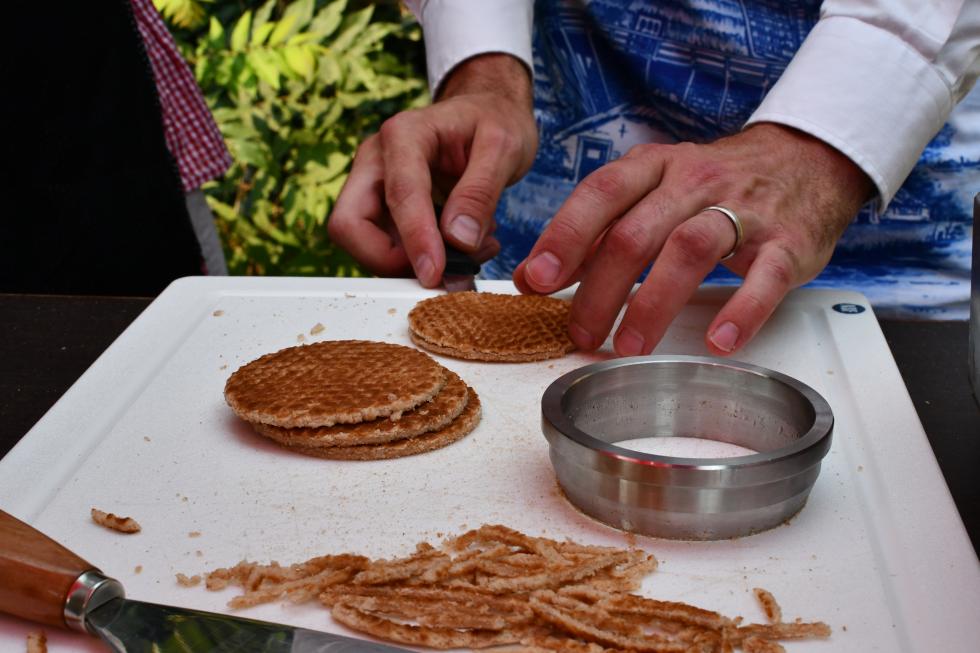 Sacramento's mobile food codes define the specific vehicles that vendors can use to sell their wares. When the van Ravenhorsts began building their brand, the definitions included trucks and carts and did not mention bicycles.
"But a food truck is not very Dutch," says Johan, the company's eponymous Dutchman, who moved to Sacramento after marrying Idaho-born Koreen in 2017. "The bakfiets is part of the culture." Instead of amending their vision to the narrower one prescribed by code, the couple made it their mission to help the city adapt.
Dutchman's Stroopwafels may be the first business to cook on a bicycle in Sacramento, but local entrepreneurs have been finding creative ways to combine the area's twin passions for cuisine and cycles for decades. Vincent Sterne, owner of Two Rivers Cider, has been delivering his bottles by bike for over 20 years. His own fleet includes a bakfiets modified into a fully-functioning two-wheeled bar, complete with kegs, taps and a sleek wooden bartop. In accordance with open-carry laws, though, he can't tap the kegs until he gets to a licensed venue.
In Davis, Alex Roth, a.k.a. the Pepper Peddler, both roasts and delivers coffee with pedal power. Roth ran into his own problems with legal definitions when he started his business; there was no language to describe his bike-operated roaster in the existing health codes. "[The Yolo County health department] only approved me because they thought I'd fail," he insists.
Roth agrees that the infrastructure and topography of the region makes it a good place to run a bike-based business. However, he is not sure health departments and California legislators have the bandwidth to handle food bikes while also dealing with new codes regarding legal marijuana use. "Getting them to change code is a huge issue," he says. "Right now is not the time to add in bicycles."
That memo did not reach the van Ravenhorsts, whose day jobs trained them for the challenge. Johan has a Ph.D. in mechanical engineering from the University of Twente in the Netherlands and can build countless variations of the bakfiets in his 3D modeling program. He designs each model to meet city codes and the physical demands of mobile vending, he says. Koreen, a budget analyst for the California Department of Finance, knows her way around a business plan. They plan to continue their careers while developing their stroopwafel brand.
At the advice of Chris Ferren-Cirino, cofounder of Sac Brew Bike, the couple gathered codes from cities that allow food bikes, including San Francisco, Seattle and Portland. When Ferren-Cirino and his wife, Sarah, started their own company, they demonstrated how brew bikes operate in other cities — they follow taxi codes and do not serve beer on the bike itself. "If you can show the council other rules in different cities, it makes them feel more comfortable," Koreen says.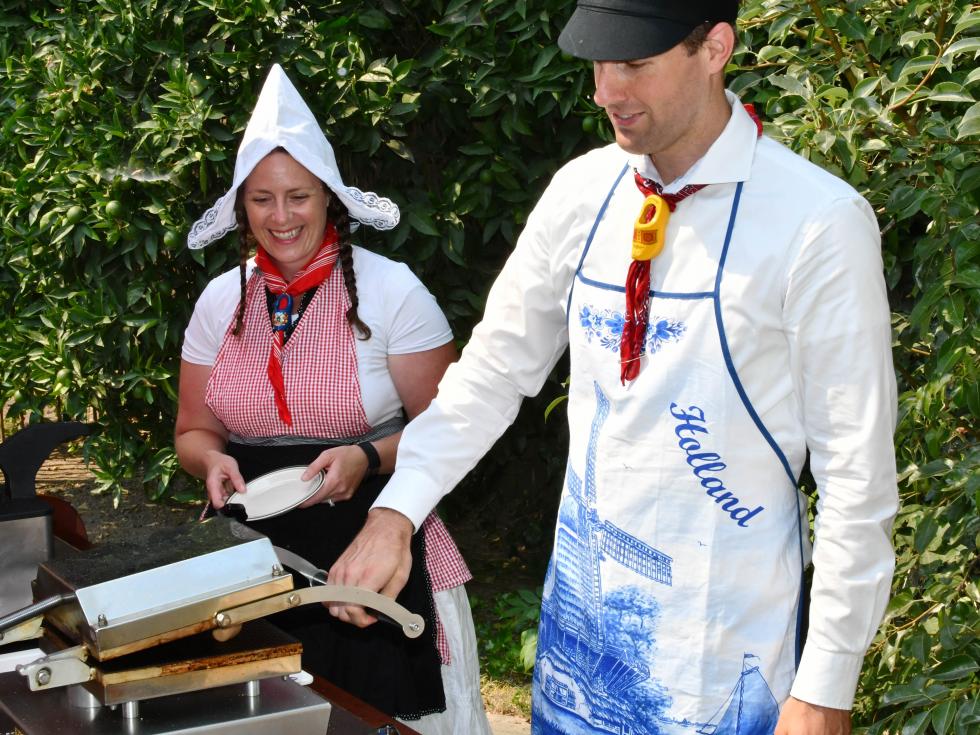 The van Ravenhorsts' efforts reached a climax at a June meeting of Sacramento's Law and Legislation Committee, when Johan offered public comment on an ordinance to add bicycles and trailers to the city's approved list of food vending vehicles. As part of his presentation, he showed the council a package of his fresh stroopwafels. "I'm just wondering if they brought samples," Councilman Jay Schenirer remarked.
In September, the Sacramento City Council unanimously approved a change to the food vending vehicles code, opening the door for any food entrepreneurs who want to peddle on pedals. According to Jim Brown, executive director of Sacramento Area Bicycle Advocates, this is good news for all kinds of cycling in the city. "Food bike businesses demonstrate what's possible with a bicycle," Brown says. "They're inspiring in the sense that they show that bikes can be useful beyond personal transportation. They capture the imagination."
The van Ravenhorsts are looking forward to capturing Sacramento's imagination, along with its appetite. They made their event debut on Oct. 6 at the West Sacramento Cyclocross Grand Prix, with their waffle-baking bakfiets a novel sight.
"Most people say, 'What the heck is that, dude?'" says Johan, imitating a Californian reaction to his bakfiets. "It's a nice starting point for a conversation."