In a multipurpose room at Trinity Cathedral in Sacramento last Wednesday, Mayor Darrell Steinberg, City Councilwoman Mai Vang and other local leaders gathered to pack food boxes for families in need. Carrots, scallions, blueberries, dried pasta and other sundries passed from hand to hand as the volunteers filled the boxes. It was a scene like many that have taken place over the past 15 months, as emergency feeding programs emerged to fill a poverty gap that was widened by the pandemic.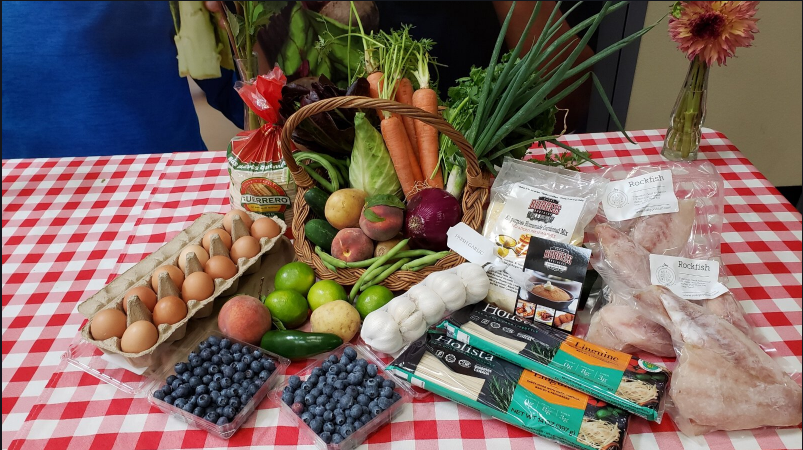 But this program, a Sacramento pilot of a statewide project called Growing the Table, aims to do things differently. All of the food distributed through the Sacramento pilot — more than 13,400 pounds in the past seven weeks — comes from small local farms and food producers, including We Grow Farm in West Sacramento, Lucero Organic Farms in Galt and Ge Moua Farm in south Sacramento. Most of the producers involved in the program are people of color, many are women, and a large portion practice regenerative agriculture, which involves using low-intervention farming techniques to improve soil health and slow climate change. This is a departure from traditional feeding programs, which tend to partner with large-scale food producers in order to drive down costs.
"We realized that there was an opportunity to actually seek more food sovereignty and food justice," says Growing the Table founder Kat Taylor, who is married to the billionaire environmentalist and one-time presidential candidate Tom Steyer. Since 2007, Taylor and Steyer have focused on distributing their wealth and those of other high net worth individuals to underserved communities through impact investing. Taylor is the board chair and former CEO of Beneficial State Bank, a community development bank the couple founded, and co-founder and special limited partner of Radicle Impact, a venture capital firm that focuses on social and environmental justice projects.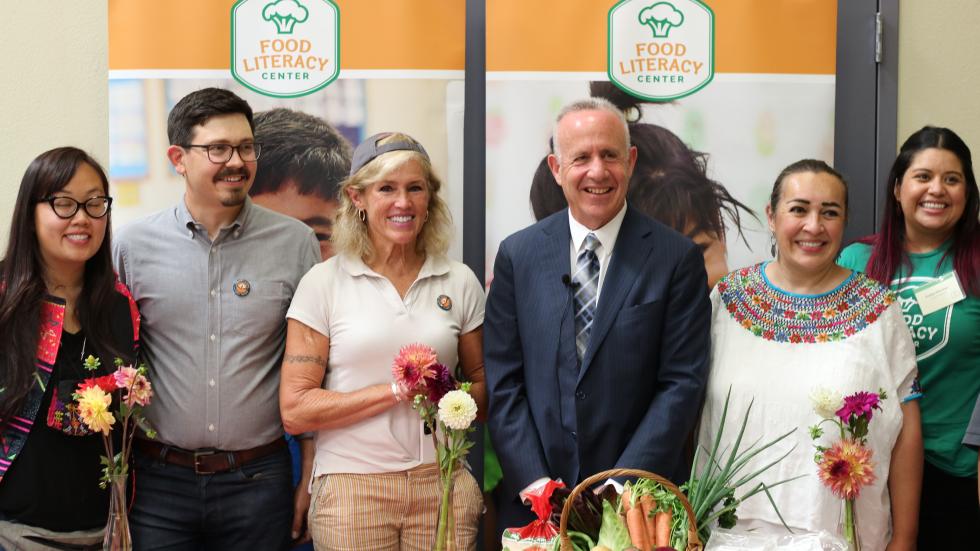 Based on that track record, Gov. Gavin Newsom and First Partner Jennifer Siebel Newsom asked Taylor to help raise funds for the Farm to Family food box program, a feeding program run by the United States Department of Agriculture and state food bank associations that began in April 2020. The Farm to Family program, which ended in May of this year, was intended to use the food surplus caused by the drop in demand from restaurants, school cafeterias and other large-scale purchasers during the pandemic. Farm to Family pays farmers the amount they would spend to pick and pack the produce, which is then donated to food banks. Taylor calls it a "wonderful program," but it only served about 250 large, conventional producers that could handle losing the value of their produce.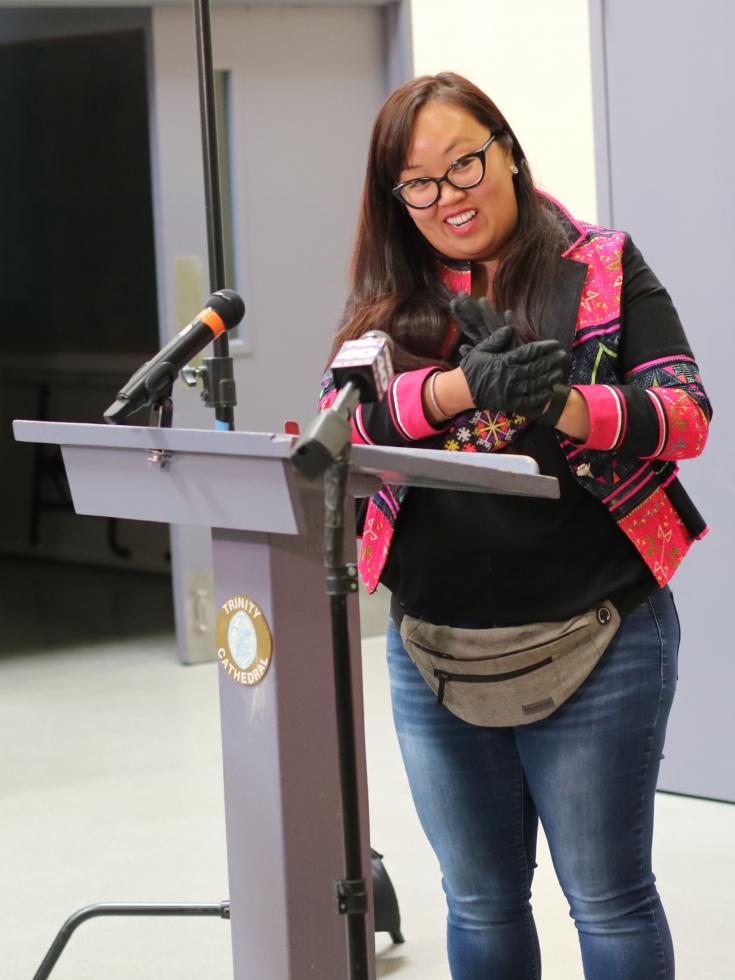 Growing the Table was conceived as a complement to Farm to Family that would "expressly target Black, Indigenous, people of color, women, regenerative, organic, small growers, so that we could help bridge them into the post-COVID economy," says Taylor. "And in order to help bridge them, instead of just paying the pick-and-pack-out expense, we determined that we should pay the fair price for their harvest, because that's what is sustainable for them." The program also distributes food through venues other than food banks, such as United Farm Workers Foundation offices, to extend access to families uncomfortable with traditional food assistance.
The Sacramento pilot is one of 13 that have taken place throughout the state to date. For each pilot, the Growing the Table team brings together farmers, food justice organizations and other local partners to become what Taylor calls a "neural network of networks." Some of the organizations involved in the Sacramento network include the Food Literacy Center, the Sacramento Food Policy Council, the Center for Land-Based Learning, the Community Alliance With Family Farmers and the Thousand Strong internship program. The goal is to ultimately give these networks the tools they need to keep the program running with minimal outside support. (But first, the Growing the Table team will help run another pilot round in Sacramento.)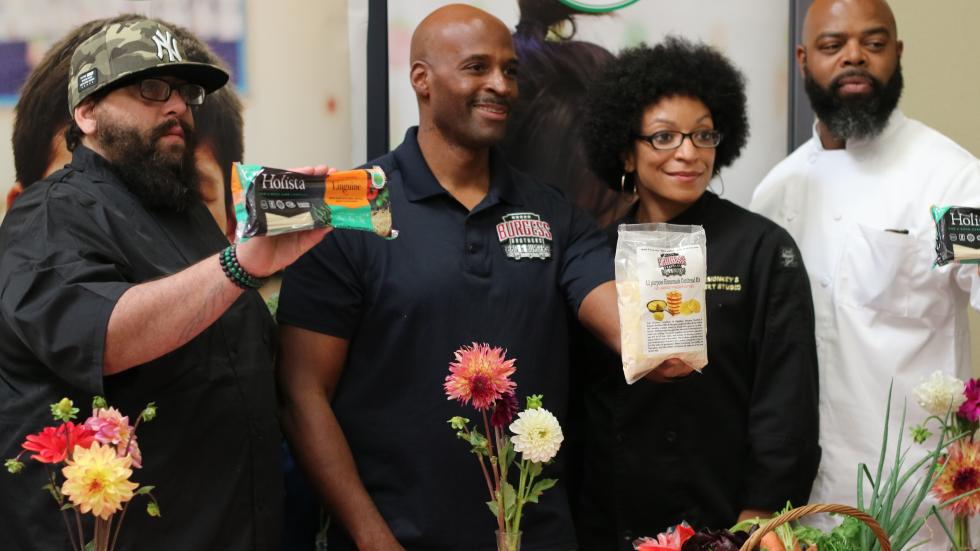 Local leadership allows Growing the Table to reach farmers and families that are left out by state and federal assistance programs, says Paul Towers, executive director of the Sacramento-based Community Alliance With Family Farmers. "Bridging into those cultural communities requires work with cultural liaisons that have those relationships, have that knowledge, to be able to make sure that we can access them and bridge them," he says.
"The entire program, Growing the Table, is about equity," says Matthew Burgess, one of the local producers and cultural liaisons involved in the Sacramento pilot. "And so when you're able to put that together, equity and bringing community together, it makes it better just for everyone." His cornbread mix, developed with his brother Jonathan for their Burgess Brothers brand, was included in the food boxes, and he helped bring in other small producers such as Jamie Mack of SpiderMonkey Dessert Studio, a mentee of the Burgesses.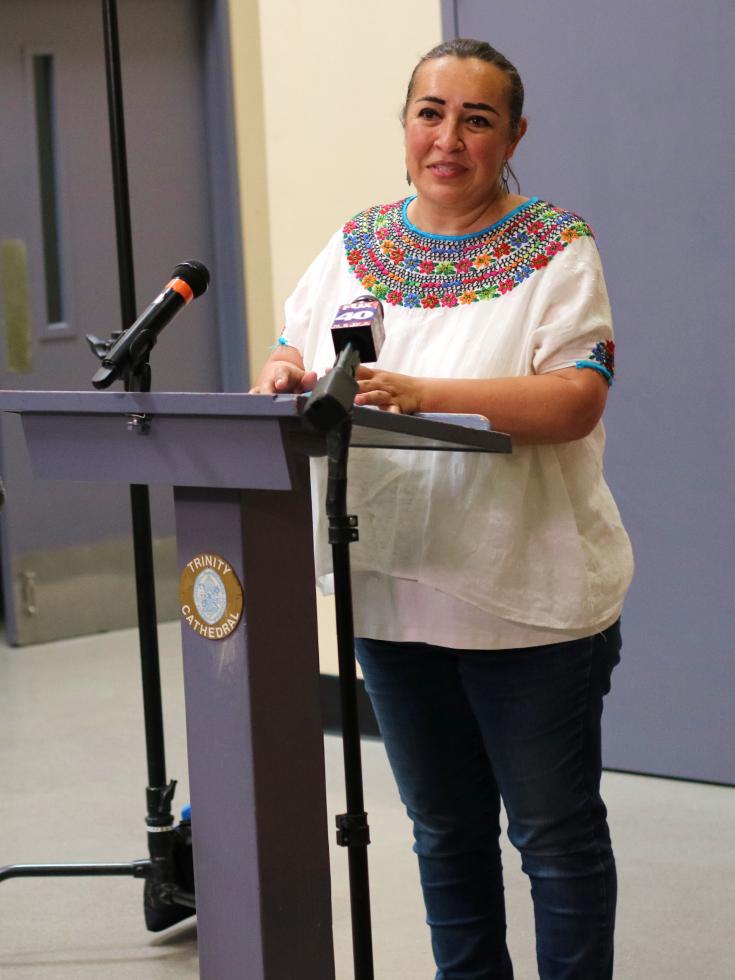 As the economic recovery continues, fewer families may need to resort to emergency feeding programs such as food boxes. Growing the Table partners plan to use the networks developed through the program to find other market opportunities for small farmers, such as the school lunch program — which is set to become free for all students in California if a deal proposed by state legislative budget leaders, including $650 million set aside for the Universal School Meals Program, is approved by Gov. Newsom. More money is set to come in from the federal government: President Joe Biden's administration recently announced a $4 billion investment in sustainable food systems.
"We want to make sure that we have the strong networks and partnerships, and partnerships with not only our funders, but also our government partners, to make sure that we can capitalize all those dollars for our region," said Brenda Ruiz, president of the Sacramento Food Policy Council, at the Wednesday event, which she called a "day of celebrating Sacramento's big success in connecting farmers, small businesses and communities of color together to support health and education."
Editor's note: This story has been updated to clarify that Kat Taylor is the former CEO and board chair of Beneficial State Bank.
–
Stay up to date on business in the Capital Region: Subscribe to the Comstock's newsletter today.