In a virtual world, everybody who helped Oculus Rift raise $2.5 million on Kickstarter would own a piece of the company. But in reality, the VR pioneer was bought by Facebook in 2014 for $2 billion, and the backers received high-tech goggles and other goodies, but no stock.
What if these backers had been investors instead of consumers? They would've seen "a 145-time return in two years," wrote Greg Belote, co-founder of Wefunder, an equity crowdfunding platform. Unfortunately, the U.S. Securities and Exchange Commission didn't exactly allow for these types of investments back then.
In 2012, the Jumpstart Our Business Startups (JOBS) Act was signed into law, but Title III didn't go in effect until May 2016. With this provision, companies can use crowdfunding to issue stock for the first time. Now, if you want to invest in your favorite startup, you don't need to be a millionaire. And if you run a startup, you can raise up to $1 million a year through equity crowdfunding.
For Brig and Michelle Taylor, the married duo who own SlideBelts, the provision unlocked new possibilities. From El Dorado Hills, the company's been shipping ratchet belts around the world. In 2014, they raised $200,000 on Kickstarter in a non-equity campaign, where 2,000 backers received the first Survival Belts. In July, the company wrapped up its first equity crowdfunding campaign on StartEngine, raising more than $1 million dollars from nearly 1,200 investors.
They had offers from private investors and venture capitalists, but chose this route instead since those large investors might want more control of the company than the Taylors wanted to give up at this time. "Instead of us having to go on our hands and knees to get $5 million or $1 million from a single firm, we can say, 'Hey, this is our company. For $250, you can become an investor,'" Brig says.
Because SlideBelts is an early-stage company, the Taylors chose to offer a Simple Agreement for Future Equity (SAFE) to any investor who contributed at least $250 during the campaign. The number of shares they receive will be determined when professional investors (e.g. venture capitalists) set the value price for SlideBelts stock. In this specific agreement, when the SAFE notes convert into shares, early investors will receive either a 20 percent discount compared to what venture capitalists pay, or a conversion price based on a $20 million company valuation — whichever results in a better deal for the investor.
Their StartEngine campaign required a different approach than the previous one for Kickstarter. To attract investors, the Taylors focused less on one specific product line, and more on the long-term growth of SlideBelts as a company with a pitch that included details like sales, revenue and future vision.
"You do have to actively promote the campaign," Michelle says. "You can't just throw it up there and hope people stumble upon it. We had to market it, plus educate people on this new type of offering, mostly through email."
Kickstarter has not adopted an equity crowdfunding option. But other platforms such as StartEngine, Wefunder and Indiegogo have opened the door for startups looking for alternative funding sources. Wefunder lists the Top 25 equity crowdfunding campaigns across all platforms. To date, investors have funded about $37 million.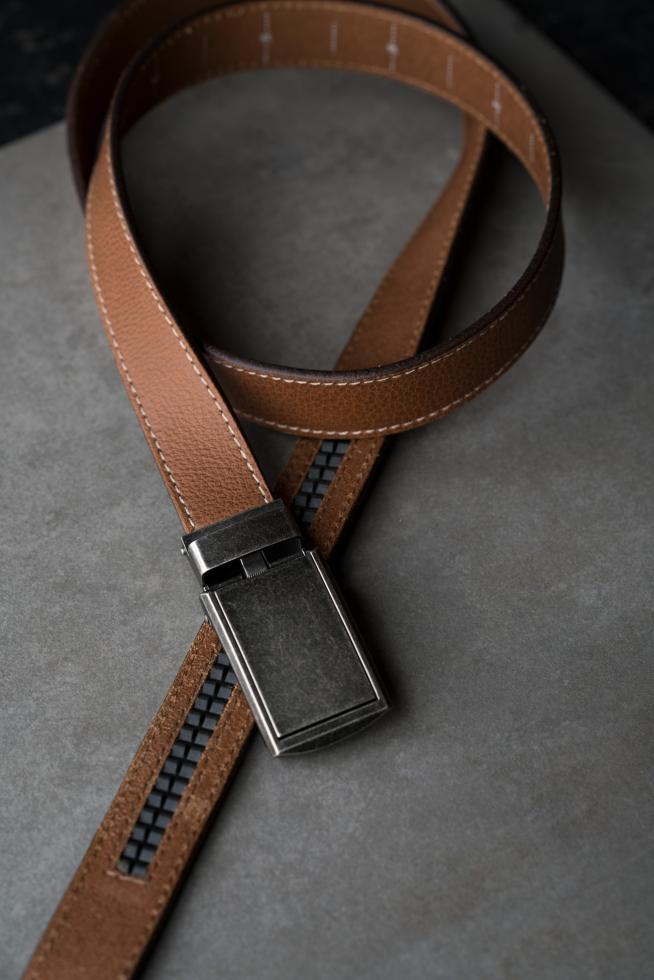 Before SlideBelts launched its campaign, StartEngine connected the Taylors with Chris Harvey, a business attorney in Santa Monica. Harvey says any startup interested in equity crowdfunding should first weigh the pros and cons. Title III is heavily regulated, which means startups must use a registered platform with a licensed broker/dealer or bank. They may also need a lawyer and often times a CPA, he says.
With all the hype out there, entrepreneurs must do research to make sure they chose the right platform for their startup. But all of these regulations may not be worth it if the entrepreneur can't answer one question: "Can you put it on Shark Tank?" Harvey says. "That's what I always ask. If you can put your product on Shark Tank and it would be a good idea, then it might be a good candidate for Title III."
Rich Foreman is the Sacramento director of Startup Grind and the CEO of Apptology, a mobile app development company in Sacramento. He cites Oculus Rift as an example where traditional crowdfunding benefited the startup: they raised more than $2 million, got early beta users and did not give up equity. He doesn't think anyone could have predicted that Facebook would acquire the company.
By contrast, if a software-based company tries to raise funds on their concept by providing swag over stock, he doesn't think they will be so successful. "Just imagine if you're a software-based company like Uber, for example," he says. "They really can't give you anything. As an investor, who cares if you get a T-shirt with Uber on it?"