They make beer, and people come to drink it. That's how business has always worked at Urban Roots Brewing & Smokehouse in Sacramento, where nine of every 10 pints of beer produced has been sold on draft, over the bar.
But in March, the escalating coronavirus pandemic prompted California state leaders to shut bars and force restaurants to provide only takeout food — measures to reduce the mingling of people and slow the spread of the virus. Now, breweries that once thrived on over-the-bar service are scrambling to sell enough beer just to survive.
To get more beer out the door, Urban Roots owner and brewmaster Peter Hoey says he is ramping up his use of crowlers, 32-ounce cans filled on-site for takeout orders, and has also managed to push his canned and bottled beer into some additional grocery stores.
But Hoey still can't come close to matching the volume of sales he logged when serving most of his beer in foaming pint glasses. "In six days (after the mandatory shutdown of bar service), we did less business than we would normally do in one day," he says, adding that many of the overhead costs of running a large restaurant business — such as paying for the space and keeping the lights on — have not gone away.
People are still buying beer as the coronavirus spreads rapidly. Supermarket beer sales have reportedly spiked in recent weeks, good news for large breweries that have secure relationships with retail beer buyers. But many breweries have limited access to this segment of the market. With more than 1,000 beer producers in the state, competition for shelf space was intense even before the coronavirus struck.
Now, says Tom McCormick, executive director of the California Craft Brewers Association, a trade group in Sacramento, it's harder than ever for a brewery that has relied strictly on draft sales to find a spot in a supermarket beer aisle.
"If you don't have good, long-term, existing relationships with the retailers, you're probably not going to get it in there," McCormick says. "The retailers are overwhelmed with the whole crisis in general, with stocking shelves and keeping stores open, and the last thing they have time for now is dealing with a new vendor or a new supplier."
Urban Roots has been relatively successful in this endeavor. Hoey says he's secured more than two dozen new retail customers in the past few weeks — mainly grocery stores but also a few restaurants that are selling canned and bottled beer to go.
But hundreds of other breweries statewide rely mainly on draft sales. "That portion of the industry is really going to take a hard hit," McCormick says. He says many beer lovers are buying cases of beer, as well as growlers and crowlers, directly from their favorite breweries via curbside pickup but that sales are nonetheless down.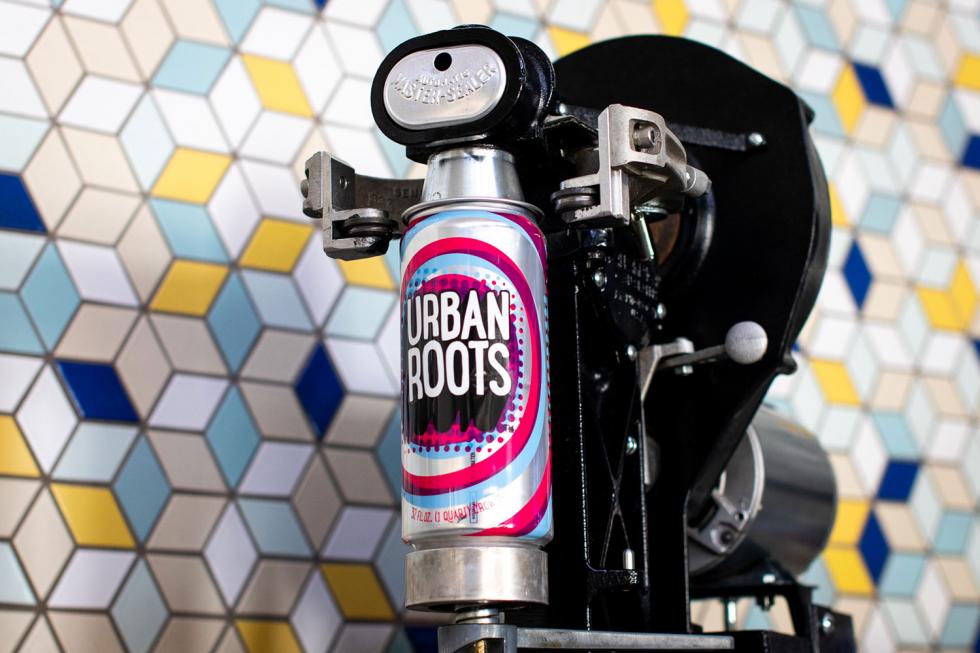 Amid this economic crisis, The Can Van, a Sacramento-based mobile beer canning service, has never been busier. Hundreds of Northern California breweries rely on the company for packaging their beer for the retail market. Lindsey Herrema, The Can Van's co-owner, says demand for their service has jumped markedly in the past few weeks.
"We're adding so many more jobs and increasing job sizes every day as customers are trying to divert more of their beer to cans to stock the store shelves, since kegs aren't going to bars anymore," Herrema says.
Urban Roots already relied on The Can Van for packaging most of its retail beer but, since the coronavirus hit North America, has increased its standard order size. Herrema says other breweries that have never sold beer in stores have called on The Can Van for help, hoping to sell cans of beer via home delivery or curbside pickup.
"Some breweries don't have their own crowler machines, so except for growlers (64 ounces) and jars, they have almost no way to sell their beer now," Herrema says.
Herrema says it becomes unprofitable for her company to can beer in small volumes — the reason for The Can Van's minimum batch size of 100 cases. For now, however, she has waived that size requirement to accommodate tiny breweries that need the help. "Because this is sort of an emergency," she says.
The strain on small breweries will worsen if crowler cans run out — and according to Herrema, they're now in short supply at the wholesale level. Such a shortage could cripple already hamstrung breweries.
Nobody knows when the coronavirus crisis will wane, but Hoey is pretty sure there will be far fewer breweries in the state "when we get to the other end of this thing," he says. "This is going to devastate the local beer industry."
Editor's note: This story has been updated.
–
Stay up to date on the effects of the coronavirus on people and business in the Capital Region: Subscribe to the Comstock's newsletter today.
Following a sunny weekend when Californians flocked to beaches and hiking trails despite a government order to stay home, Gov. Gavin Newsom announced Monday a "soft closure" of state parks to curb the spread of coronavirus.
In a series of new orders and regulations, state authorities have eased restrictions on cannabis dispensaries and on restaurants in the booze business to help them weather the financial impact of shelter-in-place orders.
On a bleary Monday morning in Sacramento with the Dow Jones industrial average tanking, on its way to a 2,997 point drop and its worst day since 1987, Greater Sacramento Economic Council President and CEO Barry Broome offered advice for local business owners that he knows won't be popular.