Sometimes it's better the second time around. At least, that's what Sacramento artist and gallery owner Theresa Gutierrez, aka Lady Tee, believes. Recently retired as chief of the Centralized Operations Unit in the Center for Health Care Quality of the California Department of Public Health, Gutierrez has become a fixture in the local arts scene with her mural work and recent opening of the ARTners Collaborative in the heart of downtown.
The ARTners Collaborative

Where:

917 7th St. Ste. 203, Sacramento

Info:

916-955-6986, www.artnerscollaborative.com
A new jewel to the city's art crown, complete with a gallery space and a yoga studio, the building on 7th and I streets intends to be home to a growing collective of artists, including Gutierrez and partner Markos Egure, who cofounded the collaborative, which also includes Egure's son and muralist Norm Ayles (aka Normaste Art). We sat down to talk about learning a new art and starting a new collaborative.
What was your introduction to the arts?
I get my gift from my mother who is an artist and used to paint portraits, landscapes and flowers. I didn't discover my skills until I was a senior in high school. I started by drawing my idols from teen magazines. I then went and took art classes and oil portrait painting classes from [local artist] Bobbi Baldwin. I put my brushes down to raise my family, but in 2011, I ended up getting divorced. In 2013, I picked my art back up. I was now a single mom with two teenage boys to raise, Paul and James. I work hard and try to inspire them and teach them about work ethic and passion for what you love to do.
I met mural artist Markos Egure of Wes Kos Images and I was asked to paint a mural with him. Since then, Markos has mentored me in painting acrylic murals. Our first mural together was "The Under Water Y" at the Sacramento YMCA in 2013. Since then we have painted "Our Family/Our Pets" in 2014, "Transcendence" (with Normaste Art) on 26th & J street during 2015 and 2016, "One Love" for the Crocker Art Museum's Block by Block initiative and a few more. I have now finished my seventh street mural with Ayles of Normaste Art. "The Creation" is on display now at the Muramid Mural Museum in Oceanside, California. I love to paint murals and learn the process of large-scale painting.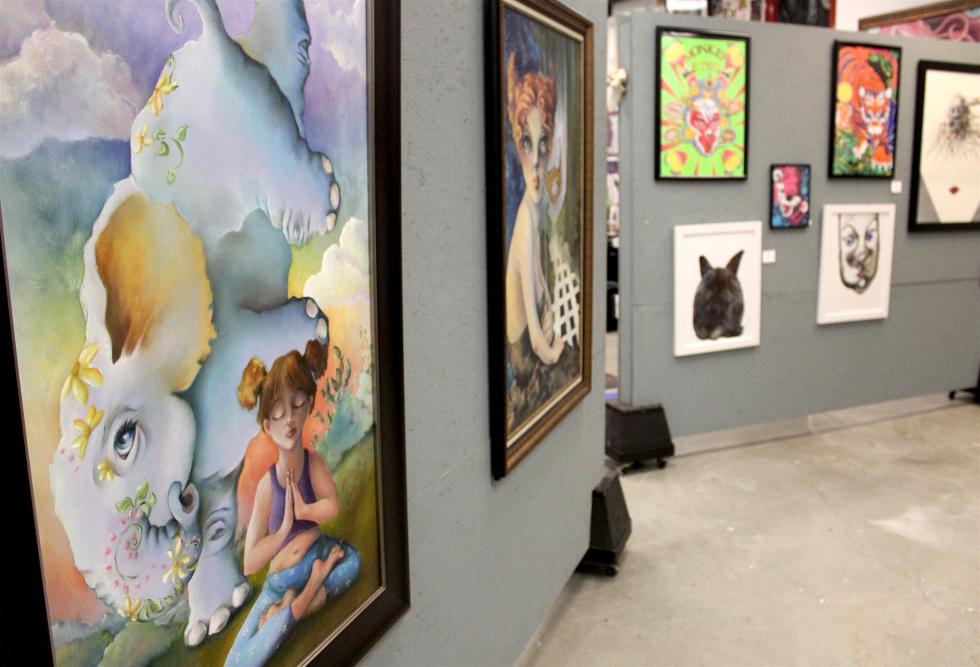 How is Midtown's ever-changing ecosystem affecting the arts?
I feel that art has changed in Midtown because it has combined with cafés, restaurants, salons, and the health and wellness field. It's the thing to do! Art is becoming welcome in all venues because it attracts people. I've been asked to hang my art in restaurants, bars, yoga studios and other places … people don't have to just go to an art gallery to see art. They can admire it while they eat or work out. Art is also being used more now as a holistic and therapeutic way of healing. It is taught to all ages as a way of expression and calming.
What is the ARTners Collaborative?
The ARTners Collaborative is an art gallery space and yoga studio. It's a beautiful space and it works for us. From 2014-2016, the ARTners ran an art gallery on K Street called The WKI2 Studio Gallery, however we were forced to move due to increased rent as Midtown Sacramento prepared for the arrival of the Kings and the new arena. So we are trying this again, only now we are neighbors with the Kings, only one block away from the Golden 1 Center.
You recently retired from the State of California after 30 years and joined the art world full time to open ARTners Collaborative. How are the two worlds different/the same?
Working for the State of California was structured and running an art gallery is not so structured, however they are one and the same in that they are both hard work. Also I am passionate about both jobs. With my job working for the Department of Public Health, I spent many years helping the public by enforcing and regulating health facilities. Now I help artists find and meet their goals. My ultimate goal is to open a nonprofit [arts organization] within the next few years and continue building up the business.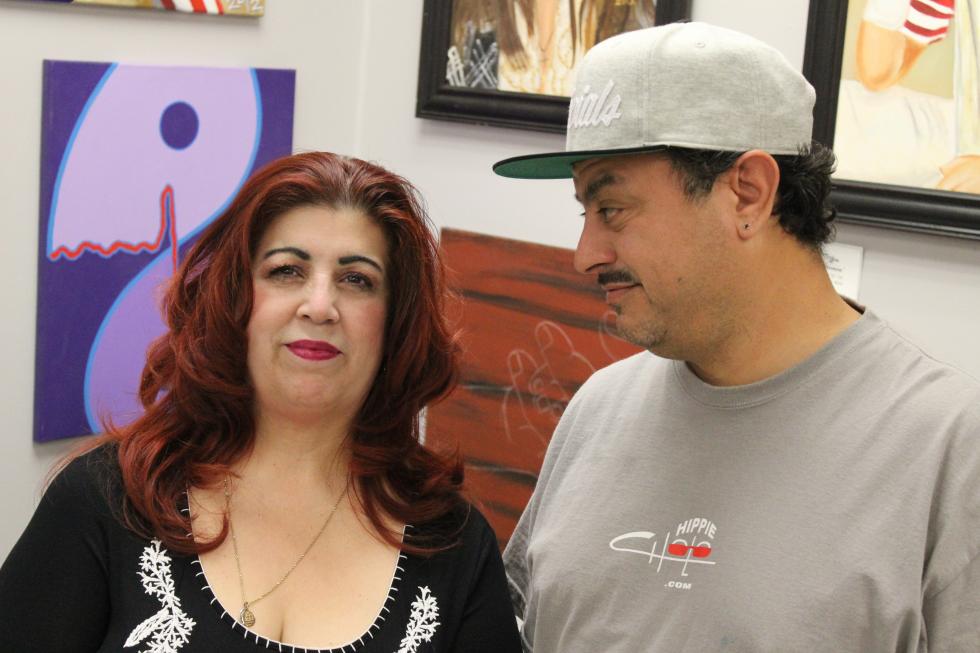 What would you change about the current state of Sacramento's art?
I would encourage Sacramento leaders to have more confidence in local artists, meaning artists in Sacramento and throughout the state of California. Sacramento and California have so many talented artists that have not yet been discovered. I would like to see the art and art events become more widespread throughout Sacramento and the state. We are the capital city and the art should represent that.
If you could collaborate with any artist living or passed, who would it be and why?
I would definitely collaborate with Frida Kahlo because I love how she expressed her emotions through her art, also because like mine, her art was not perfect. It was always a little off and that's OK too. It's expression that counts because it's beautiful! Currently, I'm already working with my favorite artist — Markos Egure. Markos has taught me that all the paint in the world won't cover up bad line work. Markos is a perfectionist, which is the opposite of me, but we make the best team because we meet in the middle.
Favorite post-painting meal in the neighborhood?
My favorites are Buckhorn Grill and Zelda's Pizza.
Have an artist you want us to feature in our monthly Q&A? Tweet us @comstocksmag.com with the hashtag #ArtExposed.
Most recently known for her work with M5's Art Hotel and Art Street, Franceska Gamez has left her mark as a muralist from coast to coast. Gamez sat down with Comstock's in between sledgehammer swings deconstructing Art Street to talk about her early influences, creative messages and deserted islands.
April is National Poetry Month and if you're looking for poetry in Sacramento, "Mahogany Urban Poetry" at Queen Sheba Ethiopian Cuisine on Broadway is a mandatory first stop. For almost 18 years, Mahogany has provided a weekly stage every Wednesday night for both local and touring poets to express fearlessly.