April is National Poetry Month and if you're looking for poetry in Sacramento, "Mahogany Urban Poetry" at Queen Sheba Ethiopian Cuisine on Broadway is a mandatory first stop. For almost 18 years, Mahogany has provided a weekly stage every Wednesday night for both local and touring poets to express fearlessly. If you've followed the slam poetry movement at all, then you may have heard about Russell Simmons putting together a little show called "Def Poetry Jam." "Mahogany" is Sacramento's version of "Def Poetry Jam" and Cleo Cartel just might be our local Russell Simmons.
Mahogany Urban Poetry
Give us a brief history of Mahogany Urban Poetry and what people can expect to hear, see and feel at Queen Sheba.
Mahogany was the lovechild of a few poetry venues in the Sacramento area. Most of the founding members of "Mahogany" — Victor Patton, Angelo A Williams, Ifa Modupe, Khiry Malik and myself — at some point have been venue owners and promoters of the spoken word. For 18 years, Mahogany has been Sacramento's urban poetry hub and go-to spot for word enthusiasts worldwide, hosting the likes of The Last Poets, Raphael Saadiq, The Wailers and international artists, poets, comedians and musicians.
The years have been extremely good to "Mahogany," surviving all four changes of ownership [to Queen Sheba] and several founding members moving abroad and to other cities. Khiry and I have held the tribe down whether the nights bring in hundreds for a slam or 20 for open mic. "Mahogany" is the night breeze of words unheard from mouths telling urban truths. The vibe of "Mahogany" has always been the truth. Come and share a word about your world.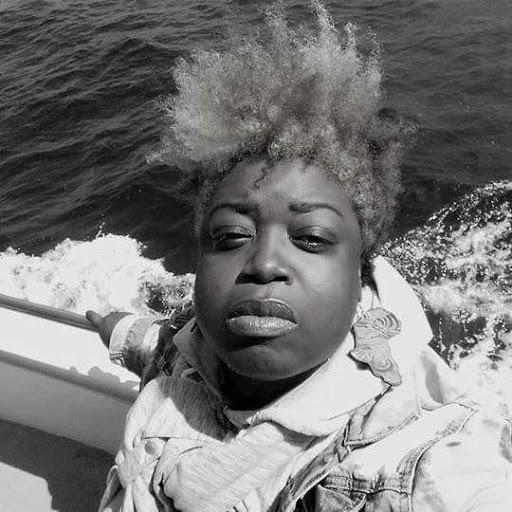 We never opened the doors for hand claps or to boost egos. It was always about our truths, our hood church, a place where every age, color or creed could come and spit the word. Now, never get it twisted, we follow an African tradition that calls for libations on most Wednesdays for we can not ever forget who came before us. We walk in love and light.
You're an entrepreneur. What other irons do you have in the fire in order to make a living?
I am the founder and creator of Yummigoodz Organicz, [which sells perfumes, creams and soaps].
Why is poetry important?
Poetry is important because of the story preserved, the scribe and the written documentation of the times at hand told by the artist. Poetry is the written or spoken expression of the people in the rawest form, most of the time (it is) the gauge of what's going on in a small condensed area or the tale of the times of the entire world. Poetry is the world's gazette, the hood's internet, the block's Google.
If they burned all the beautiful books, poetry would still be spit in secret cyphers like an escape instructional from captives. Poetry has a life of its own. Poetry will live forever because it belongs to no one but is available to all. It is the release, the therapy, the feeling. This is the importance of poetry.
Where does the inspiration for your poetry come from?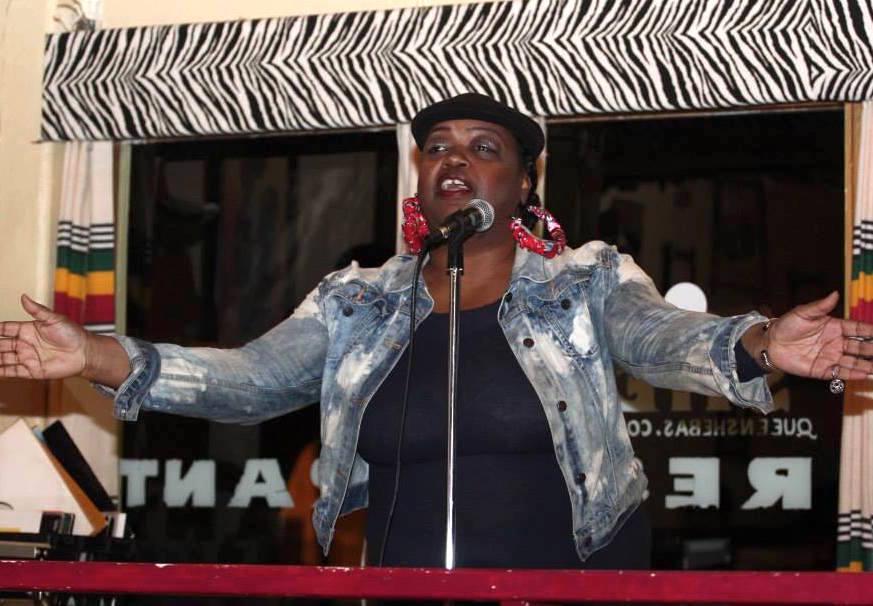 I'm inspired by all things. Smells. Memories. Moments. Movements. Eighteen years of hearing so many works, you would think we have heard it all, but when that poet graces the stage, you lock eyes, the heavy breathing starts, words run out of mouths like thirsty children and the crowd is silent, you can travel with the poet. That is when I am inspired the most. When someone leaves their soul on that stage, it's worth opening the doors another week or worth writing another "master-peace."
What are the keys to hosting a weekly event for 18 years?
Consistency, work ethic, non-selfish energy and an undying love for the word. Being crazy don't hurt either.
Three poets you think everyone should know.
Hmmmmmm… me, me and me. I'm also a comedian.
Um, lets see. Bethsheba A. Rem aka Queen Sheba, the dopest female to ever touch a mic, ever. Atlanta Georgia. Omari Hardwick, an amazing writer and spoken word poet; his vibe is infectious. Being Mary Jane — power. Decatur/Savannah Georgia. Khalil AlMustafa — the honest truth, he wears poetry on his sleeve. Mike McGhee, who is one of my favorite storytellers and writers. Beau Sia for obvious reasons. And me for real this time!
Have an artist you want us to feature in our monthly Q&A? Tweet us @comstocksmag.com with the hashtag #ArtExposed.