If you have been to Sacramento in the past few decades, there is a good chance you have encountered artwork by Stephanie Taylor. That mural of Jack London on the east wall of Beers Books? That's Taylor's. The mural of people climbing out of a framed painting and down a ladder on the side of the Sacramento Masonic Temple on J Street? It's Taylor's. The locomotive busting through the brick wall on the California State Railroad Museum, the large multicolored vessels in Fremont Park, the big fish sculpture at Scott's Seafood on the River, and the now-gone mural of the wall of shuttered The Bread Store on J and 17th streets — they're all Taylor's.
Over the course of four decades as a professional artist, driven by her appetite for learning new medium, techniques and technology, she has created murals, sculpture, photography, mosaics, books, a graphic novel, and written for The Sacramento Bee.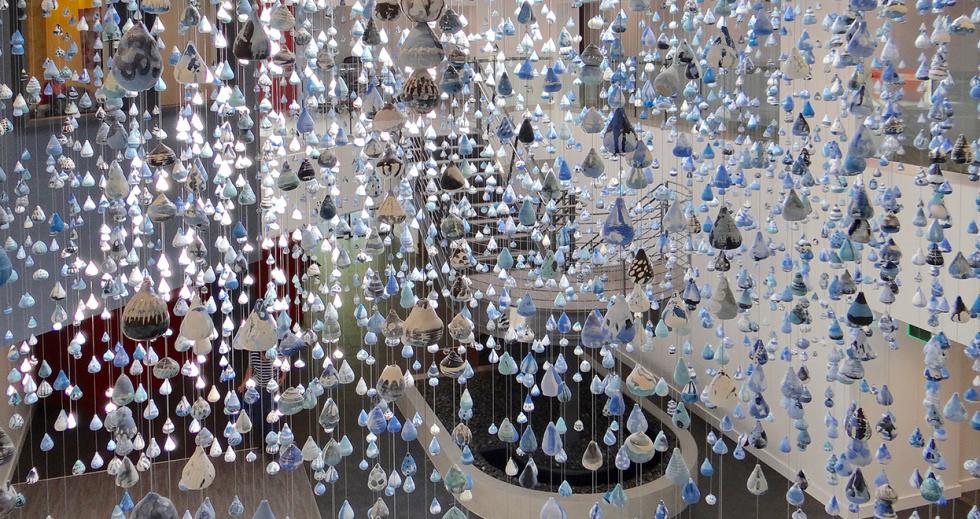 That hunger and persistence — "dogged determination," as she calls it — plus a thick skin have been critical factors in sustaining her career, she says.
"If you've done murals for (as long as I have), there's a methodology," Taylor says, "and once you've solved that methodology of what's effective, … then the learning curve starts dropping off, then I get unhappy if I'm not learning."
Taylor says she mostly does commission work, but she also shows in galleries. One of her latest was "Simple Objects: An Excavation," a multimedia collaboration between her and writer Christy Heron-Clark about the aftermath of the Camp Fire, in June 2019 at Archival Gallery in Sacramento. They published the work — mixed media, found objects, writing, drawings, video and photography — as a book of the same name.
But before all that, back in the 1970s, Taylor left her hometown of Sacramento and started her career in an ad agency in Hawaii as a young newlywed (she now refers to her estranged husband as her "wasband"). "I looked through the phone book and picked the only company in Honolulu that had an art department," she says, and was hired as a switchboard operator. "But as soon as I got the job, I started bugging them to move me to the art department. So two weeks later, they moved me to the art department."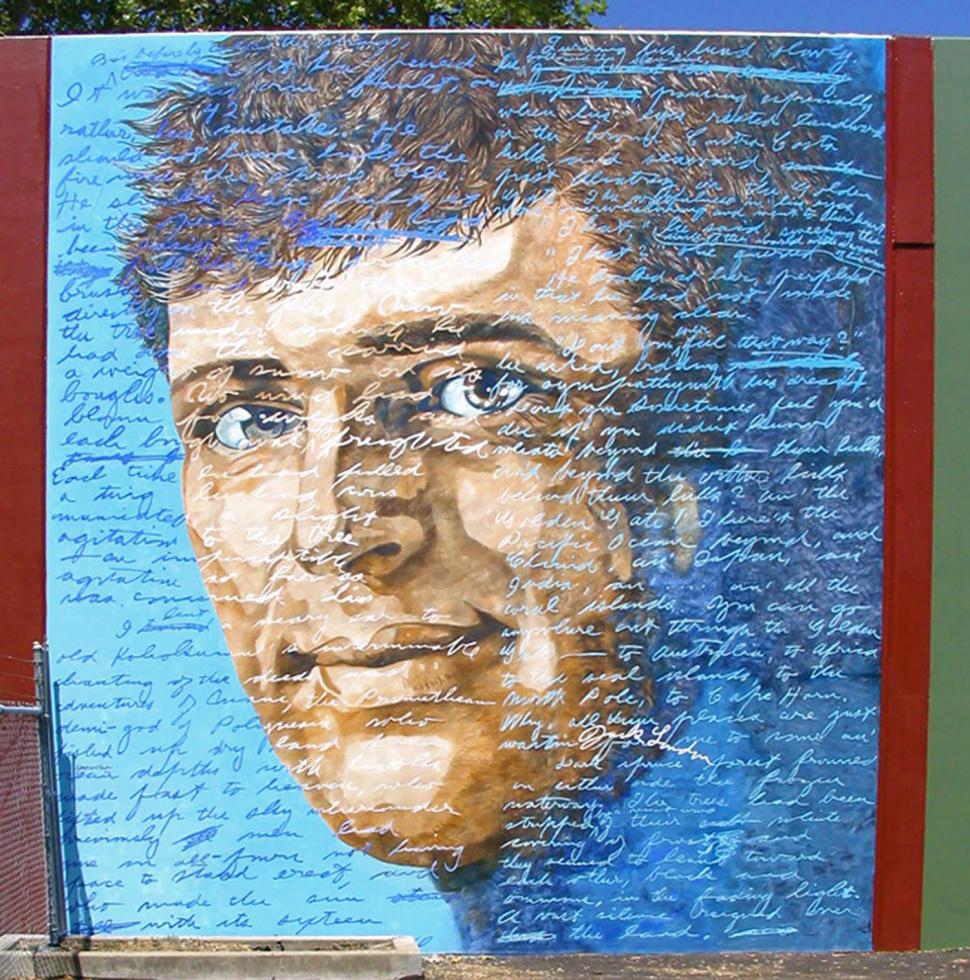 After a year there, the couple moved to Los Angeles, and she worked in art direction and production at ad agencies. Creating billboards for those agencies is what influenced her to become a muralist.
Beyond her work in Sacramento, Taylor has done projects for hotels in the Bay Area. These days, Taylor works out of her home studio in the Elmhurst neighborhood at her childhood home that she inherited in 2010.
How did you start doing murals?
My friend owned a preschool, and I did a little graphic for the preschool, and I did that for free. And then I had a picture (of it that I would show potential clients): "This is what I do, and this is what you need," and I built my career up doing that. …

Pretty soon, this woman who was a global art consultant found me. … She called me and said, "How would you like to do work nationally?" And I said, "Fantastic!"
So what did she hook you up with?
She did big projects with Flora Corporation, Embassy Suites and mostly four-star properties … across the United States.
What kind of work were you doing for the four-star properties?
More paintings, but some mural work. And then, in '86, I was introduced to a gal who was working on (Walt Disney World Resort) for Michael Eisner, … so I started working on Disney projects with her.
You got your degree at UCLA in history in 1977, right?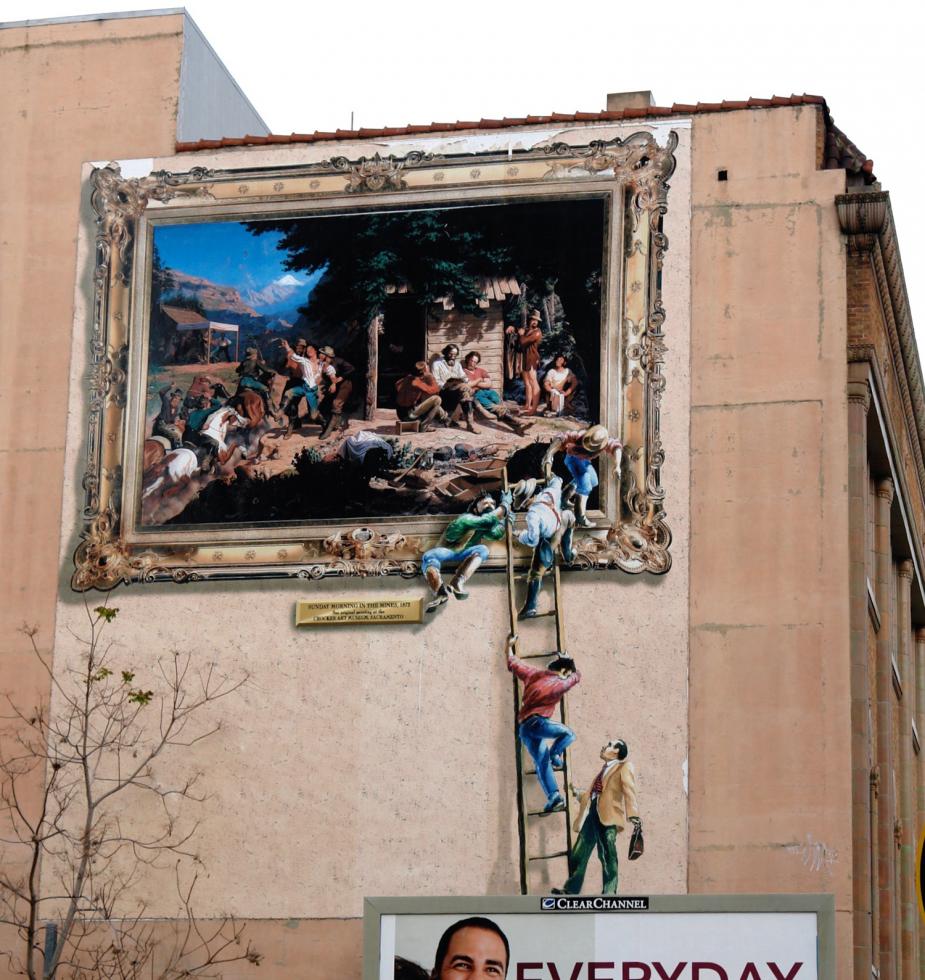 That was an emphasis basically on the economic philosophers Adam Smith and (Karl) Marx, but it's really given me a basis for the core of my work, which is heavy research and sort of location-bound subject matters. For example, the Hilton hotel in the Oakland (International Airport), I did these 30 aviation pioneers who flew in and out of California. I just talked to (the hotel), and the murals are still safe. And I did the San Francisco Hilton, and that's been really sad because some new (general manager) came in and painted out all the murals.
What is the San Francisco Hilton story?
I started painting there in late '86 to '99. … I did paintings, I did the ceiling in the lobby, and I did at least 3,000-4,000 square feet of mural work, and it was all history-based and life-size figures, and then they painted out one of my murals, so I sued 'em.
Why did you sue them?
I don't know the whole extent of the (Visual Artists Rights Act), but … there has to be a loss in order to sue someone. … So it's either a loss of reputation or some demonstrable loss. And I just figured an institution like the Hilton should know better than just willy-nilly destroy work.
When was the mural painted over?
I don't remember, but in the last couple of years, they painted the big murals in the garage area. It just doesn't even make any sense. … They were all (pictorials), life-size figures of … all these really iconic historic figures in San Francisco with the architecture of the area. Anyway, they're gone.
What were the results of the suit? Is it still pending?
Oh, no. We sued the first time they painted the first mural way before they painted out the garage murals, and then I released the copyrights to them as part of the settlement … which means they could do any darn thing they wanted, and what I got them to say is that they would never destroy the Oakland murals (at the Hilton), and if they wanted to make a change, they have to donate the aviation murals to an aviation museum.
Have you had any other issues with any other companies that you've painted for that wanted to paint over it without consulting you?
It happens. (There have been) three suits, but … I don't do it willy-nilly. … Artists' rights are a real issue, as you know, and when (David) Sobon did (the Wide Open Walls Mural festival), I said, "What are you going to do about contracts?"
You did Wide Open Walls in 2017 and then this year too?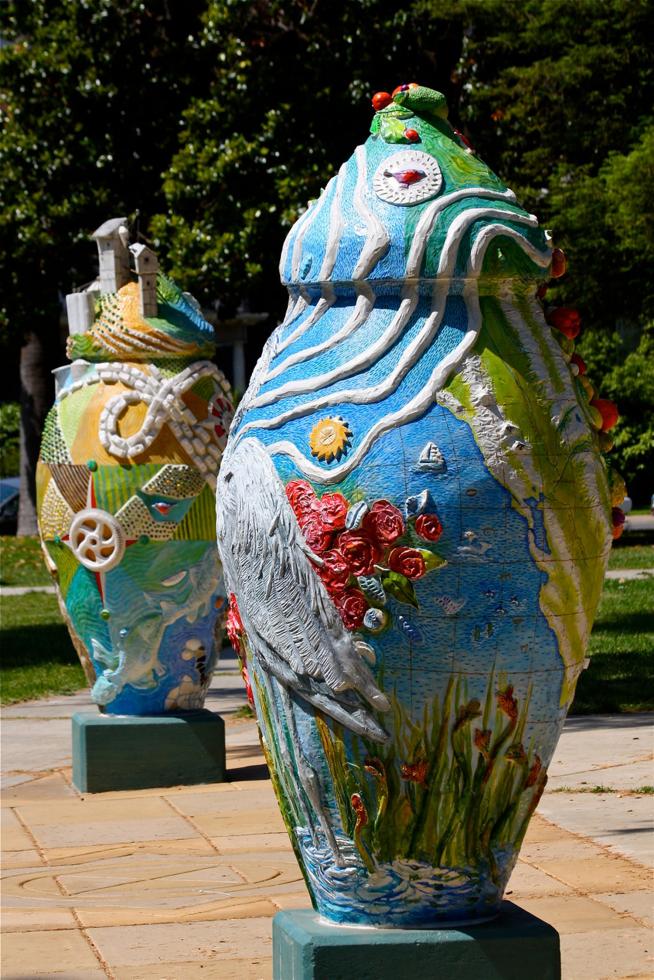 Yeah, 2017. I had been bugging the Railroad Museum to let me repaint that mural. The fact is that I wasn't paid much to do that piece in the first place because it was a foundation, and the whole concept was it was a digital mural (the painting is printed and applied to the wall), and when it starts to fade, they were supposed to call up the printer and have another one printed. … They did not do that, and it just kept fading. … It lasted a really long time, 1990-2017. … It was like, (to my intellectual property attorney). "You need to write me a letter to tell them I'm going to sue their asses because they're not maintaining the mural!"
Going back through the years, you've done a lot of projects for different kinds of companies — what is it like to basically drive through town and see your work on any given street?
Well, sometimes the pieces are so old, they need to be painted out, like The Bread Store, and I tried to get that painted (before it went out of business). … (It) had all this great sight identity, because when that mural went in, there weren't many murals in town, and I had said to the owner at the time, … "I believe the sign ordinance in town prohibits any image of what's being sold inside on the outside, and if you're lucky, … the sign department will come along and red tag you. And then, maybe if we're lucky, the press will pick it up." It's institutional repression of art — because I don't do signs (laughs). And that's what happened. Just right into my plan. And then all of a sudden, The Bread Store, this brand-new business gets this great PR article.
A lot of technology has changed during your career, computers and access to making art digitally versus analog, as well as materials. How have you adapted to or resisted it?
I haven't resisted. Can't resist. You resist, you are illiterate … But there's still people who have made the wrong choice, as far as I'm concerned. … So (around 1997), I bought myself a Mac G4 and hired a tutor.
How has technology changed your practice over time?
It's totally changed my practice. I mean, if I'm going to make it as an artist who expects to make a living and not just give my work away, I have to anticipate the market and where it's going, and if I don't — unless I'm museum level, which I'm not — then on a more commercial level, I have to keep adding to my skills and diversifying my skills. And, besides, that what's makes me happy, anyway. And I know painters here in town, they paint the same way they've always painted. That's great, it's just not me. And I wouldn't have been able to work for anybody else. I haven't had a real job since I was 24. …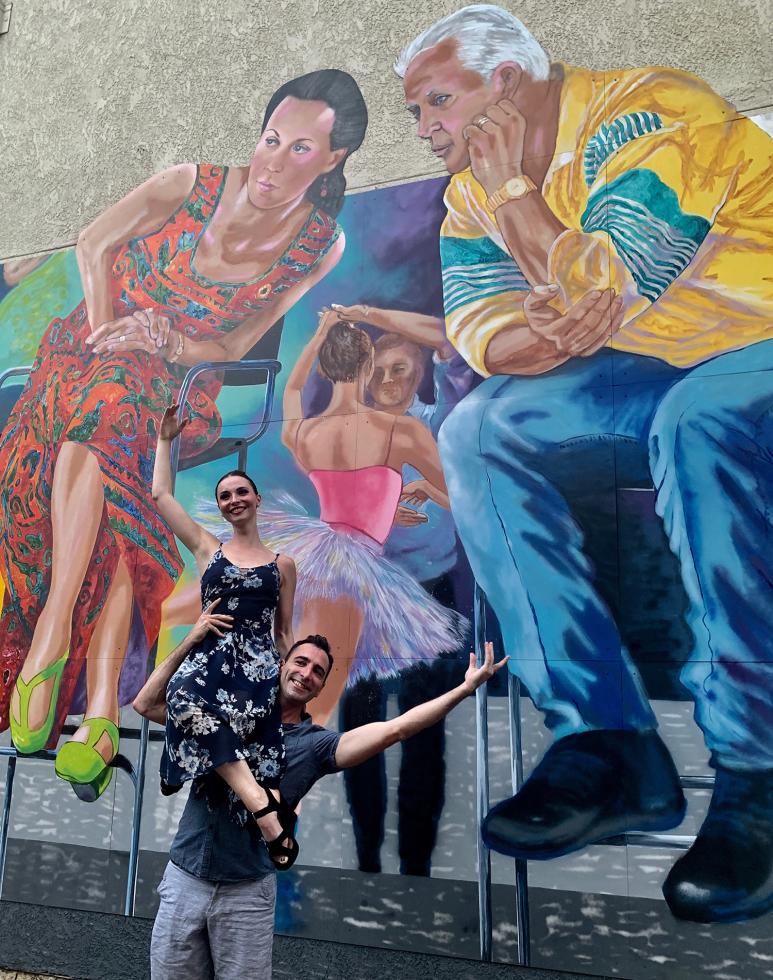 You got to see this drawing program, Procreate. (She grabs her iPad Pro.)
That's the program you used to do the graphic novel of "Frankenstein" for the Sacramento Public Library commission to honor the novel's 200th anniversary?
Yeah! I would have not been able to do this for their budget, to do an interpretation of "Frankenstein."
What do you think is being done well to promote or support the arts and what could be done better?
I think a lot of money is wrapped up in public art budgets and committees. And for somebody who's been private sector for most of my life, that's such a painful process — I don't feel like I need to be managed. … But most of the money in town is still public sector, and when so much of that goes to administrative salaries, it's not going to the art itself. …
The problem with Sacramento is there's no multinational Fortune 200s here. There are a few very wealthy families, and it's fallen to them to support the arts. And they do so, but there's just a few of them (and they do a good job). … But there aren't any big corporations around here that are bolstering the arts, and that makes the artists here struggle. … We should be proud of artists here.
—
Get this and other stories delivered to your inbox weekly: Sign up for our free email newsletters by tapping here.