The pre-internet days of the early 1990s were the peak of the "Junk Wax Era" of sports card collecting, with card companies overestimating demand by mass producing virtually every product. Card shops seemed to pop up on every corner, and the Sacramento area had almost 70 of these stores in 1991, says Brad Alexander, of Cards & Comics, the area's oldest shop.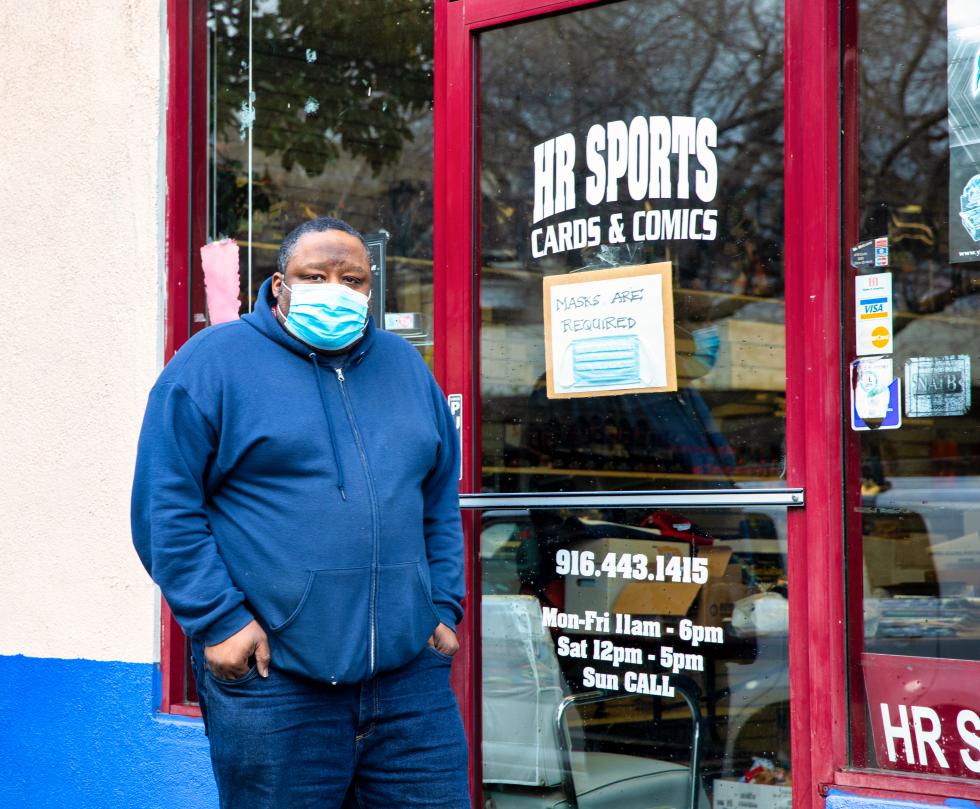 Card shops have been declining in number the past 20 years to just a handful in the Sacramento area where about four or so remain. But, today, there's another gold rush in the industry, but with websites like eBay providing most buying and selling options for collectors and investors who have been shut inside due to the pandemic the past year.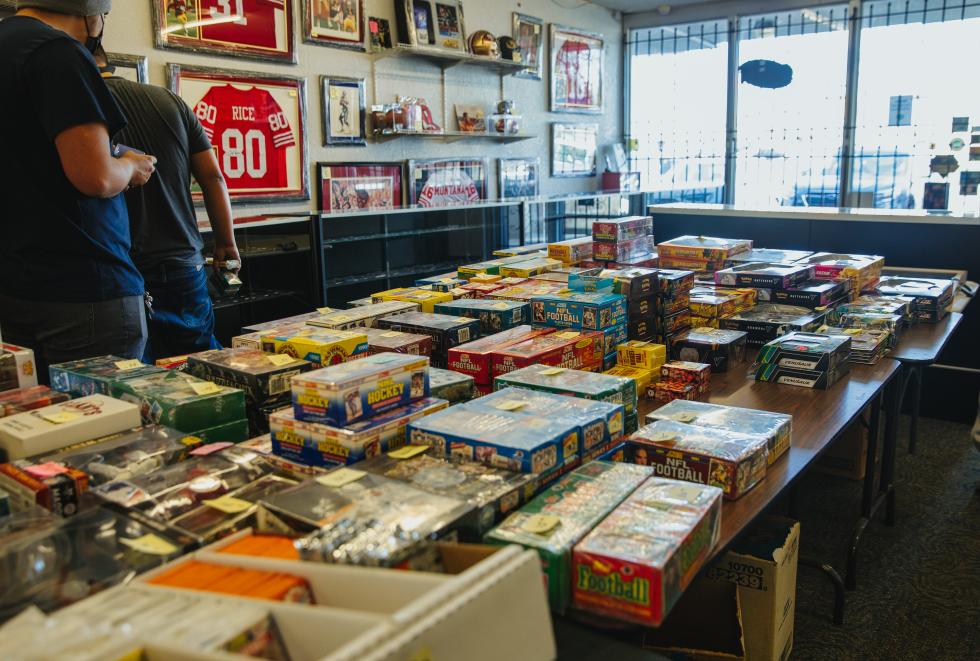 It's an industry where a single card can sell for millions of dollars but these shops sell nostalgia the old-fashioned way, providing a safe haven where customers of sports and gaming cards like Pokémon can still pick up a pack of 30-year-old cards for a buck. They can talk about the hobby with other enthusiasts, check out a collectible up close, pick up supplies, all without waiting for a mail delivery.
"A lot of people still want to buy local," says Julie Alexander, who has run Cards & Comics in Elk Grove with husband Brad since 1989 and doesn't sell online. "We still have people come in that have never bought a pack (of cards) before. We answer all of their questions."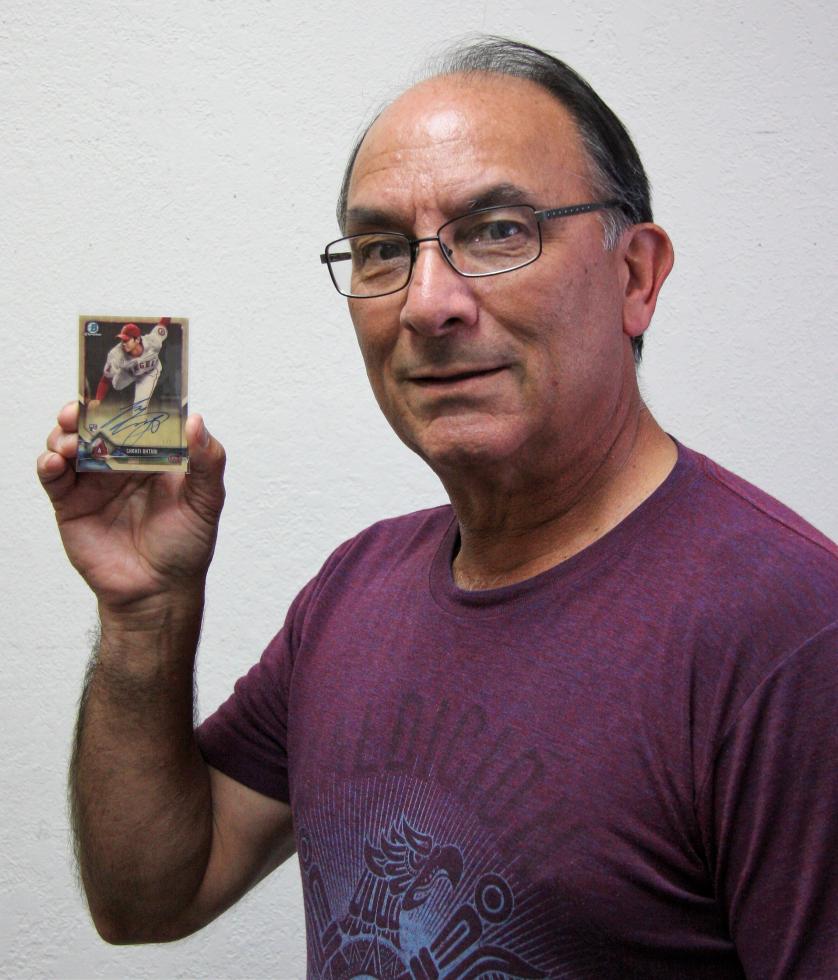 The astounding prices cards fetch these days is hard to ignore. On a recent afternoon in March at Teammates Sports Cards & Memorabilia in Carmichael, customers were buzzing about the news of a record-breaking price paid for a basketball card, a 2018-19 National Treasures Luka Doncic rookie card (a player's first card with that company) that sold for $4.6 million. The Doncic card is an example of a newer trend in the hobby, where a very limited number of cards (or in this case only one, called 1/1), are inserted randomly in a pack of cards. In the past year, a 1996-97 Kobe Bryant rookie card sold for more than $1.7 million; $5.2 million was paid for a 1952 Topps Mickey Mantle rookie; almost $4 million was paid for a Mike Trout 2008 rookie; and earlier in March, a Tom Brady autographed rookie football card sold for $1.32 million.
"Yeah, it's just crazy stuff; this last year was our best ever," says Greg Lamb, who has operated Teammates stores in Carmichael and Modesto for six years and was a part-owner for 16. He says he does about 70 percent of his business online.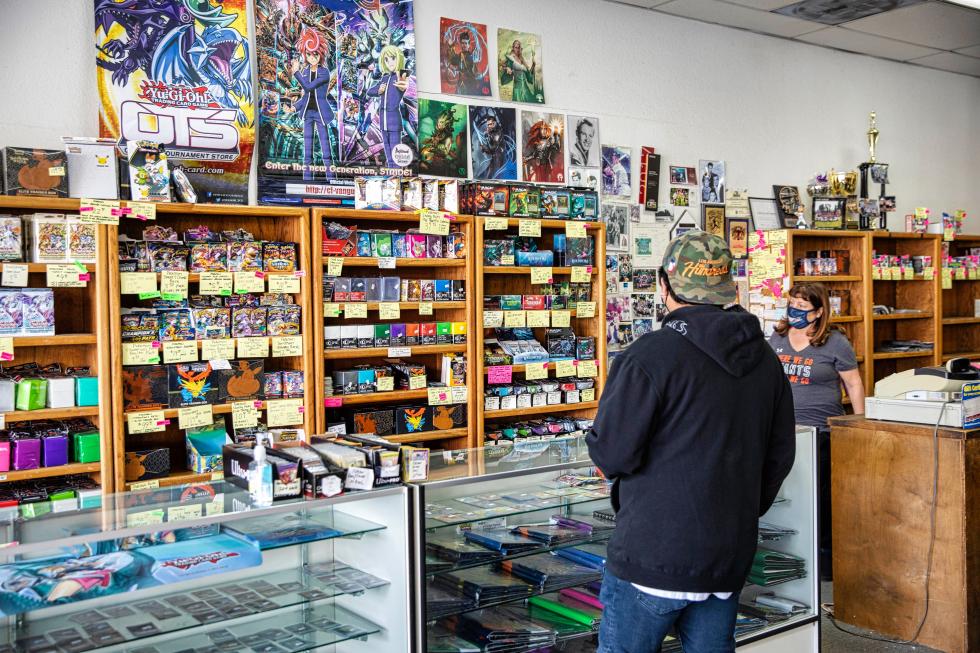 Virtually every area shop has a story about a customer finding a card worth eye-popping sums, but none tops photographer John Muheim's prize. Muheim purchased a $170 box of Bowman baseball cards from HR Sports Cards & Collectibles in downtown Sacramento that included one of the hobby's biggest finds of 2018. The card was put up for auction later that summer, netting Muheim $184,000.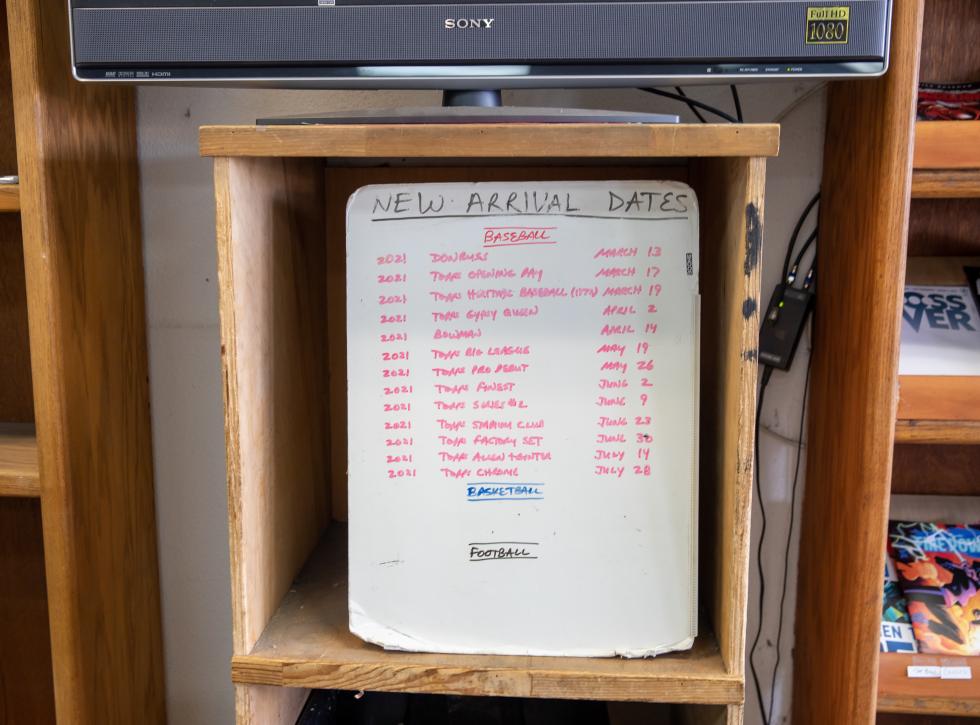 "I basically jumped out of my chair and yelled, 'No way!"' says Muheim, a partner with Spectrum Photography in Orangevale, about his reaction when he found the 1/1 2018 Bowman autographed rookie card of Japan's Shohei Ohtani, who plays with the Los Angeles Angels. "That was the card everybody was looking for."
Muheim, a regular at HR Sports Cards, calls the rare inserted cards "golden Easter eggs." It has brought new customers to the hobby, he says, "but I don't know that they're in it for anything other than that excitement."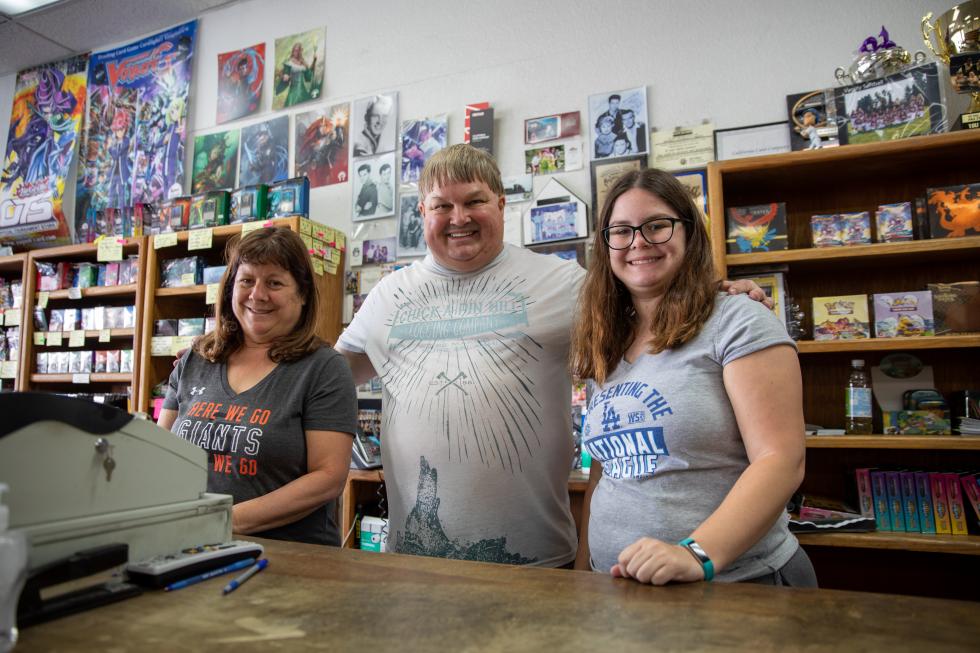 Michael Parker, 16-year owner of the store at 10th and W streets in Sacramento, which he has been involved with since it opened in 1990, works the shop virtually every day, and says he sells on an eBay site, but most of his sales come in the shop. Foot traffic in his store has increased significantly, since reopening last summer after shutting down due to the pandemic, he says.
"The nice thing about being a brick and mortar," Parker says, contrasting the local shops to the big retail outlets like Target and Walmart that also sells cards, "is that we interact and give back to the community. I've seen kids grow up coming in here. When you buy something here, the money stays here."
Correction November 18, 2022: A previous version of this article misspelled John Muheim's name in a photo caption.
–
Stay up to date on business in the Capital Region: Subscribe to the Comstock's newsletter today.