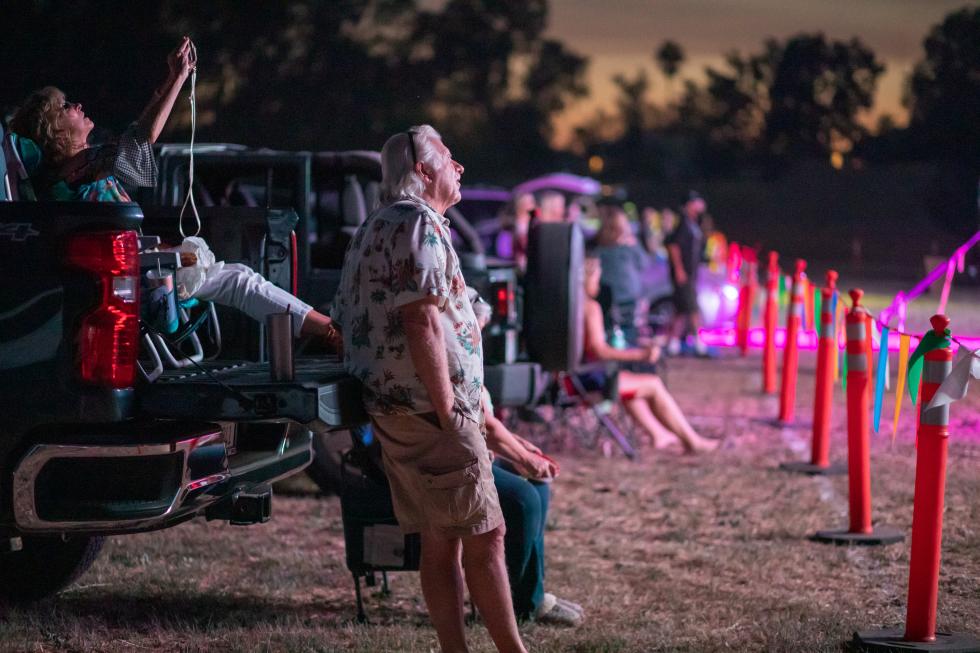 Pop-up drive-ins appeared during the coronavirus summer of 2020, prompting many families in the Capital Region to turn their vehicles into personal entertainment bubbles.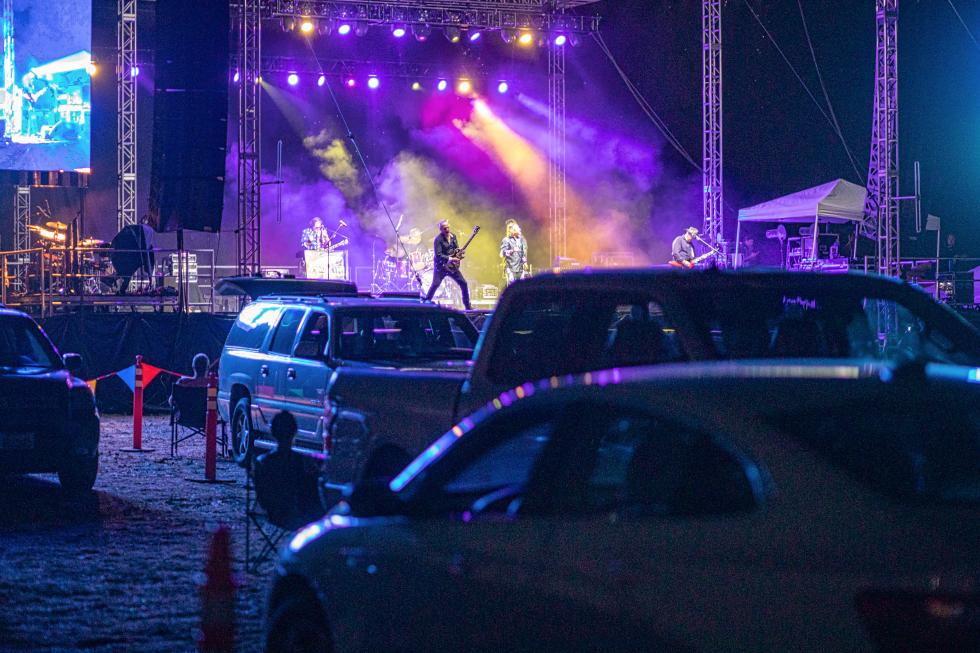 While Sacramento's lone full-time drive-in theater, West Wind Sacramento Six Drive Ins & Public Market, was only closed for one week in March, says general manager Jamie Davis, other businesses and nonprofit organizations picked up on the drive-in model, utilizing spaces such as a winery and unused parking lots to create socially distanced entertainment options during the COVID-19 pandemic.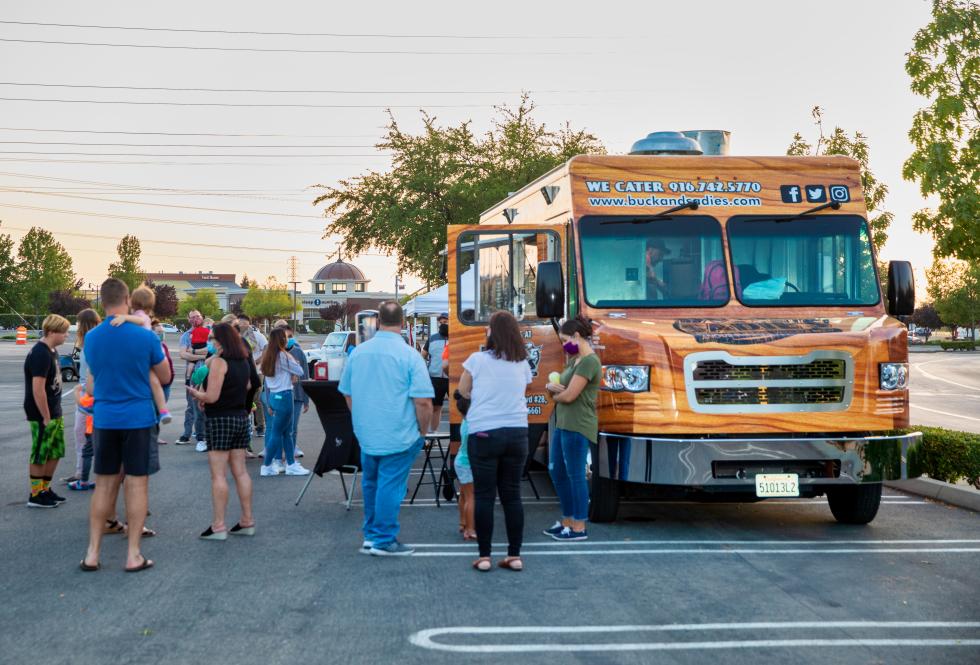 "We pivoted from a model we've used for years," says Lydia Bredin, events specialist for the Cordova Community Council, which, in conjunction with the City of Rancho Cordova, held a 100-vehicle, six-week drive-in concert series in the parking lot of the former Mine Shaft entertainment complex.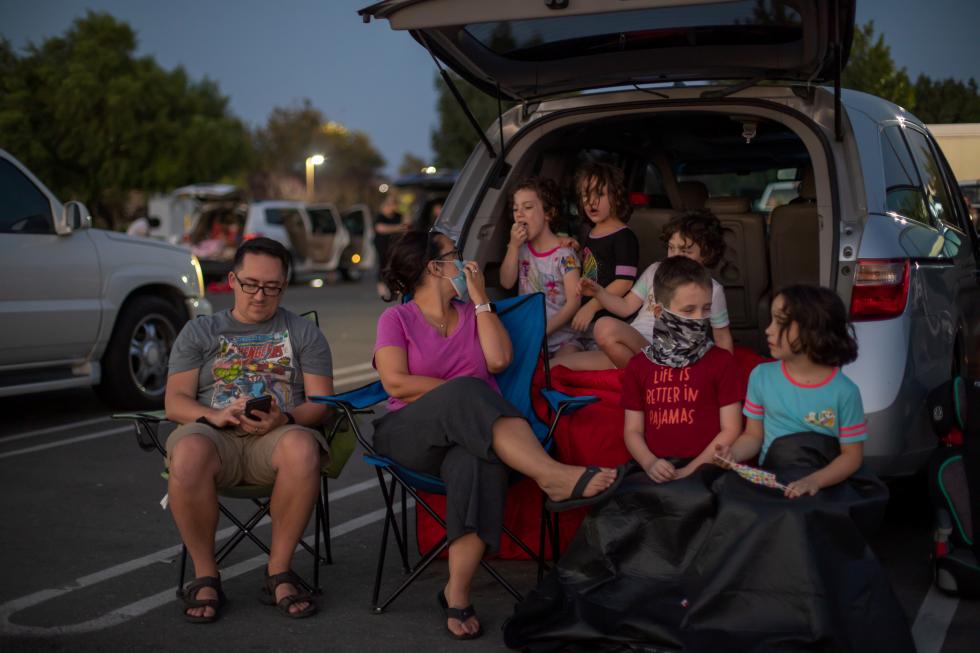 The council, Bredin says, typically stages several free, popular public events during the summer, such as a Fourth of July celebration, and movies and concerts in Village Green Park. With large gatherings prohibited due to the pandemic, the idea hatched for the drive-in concerts. "We've received nothing but positive feedback," Bredin says. The annual Heartstoppers Haunted House event in October will also be drive-in only.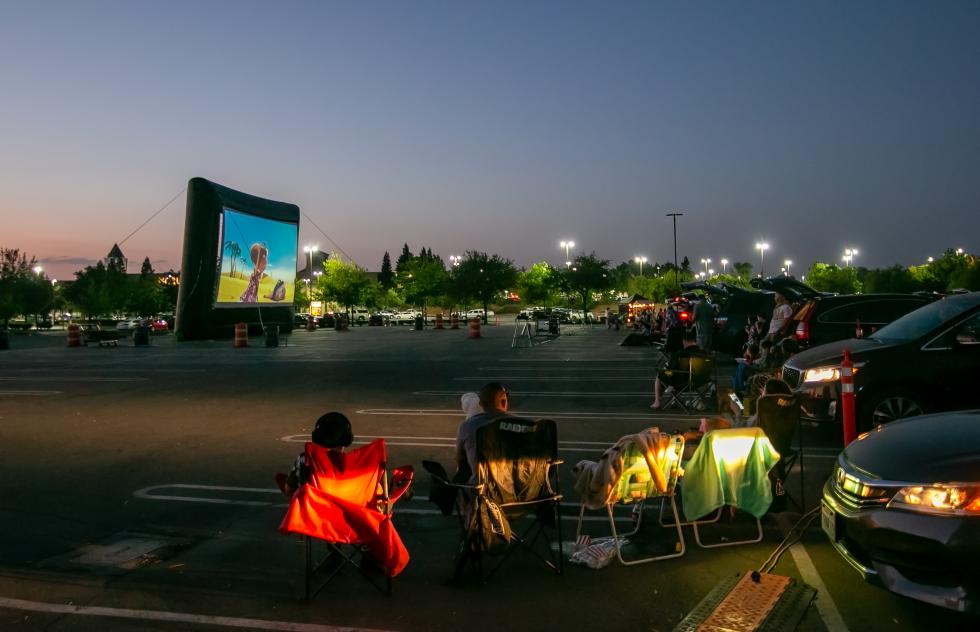 The 50-acre Bradley Ranch Winery in Elk Grove, acquired by Matt Pratt and Heather Hartman-Pratt in 2017, regularly held weddings and other events at the former horse ranch before the pandemic forced those events to be canceled.
Bradley Ranch worked with Spider Ranch Productions to host bands' concerts for up to 200 vehicles (the Sacramento County limit for gatherings) on a 20-acre portion of their property. One show featured well-known country artist Chase Rice, and a country music festival is scheduled for Oct. 24.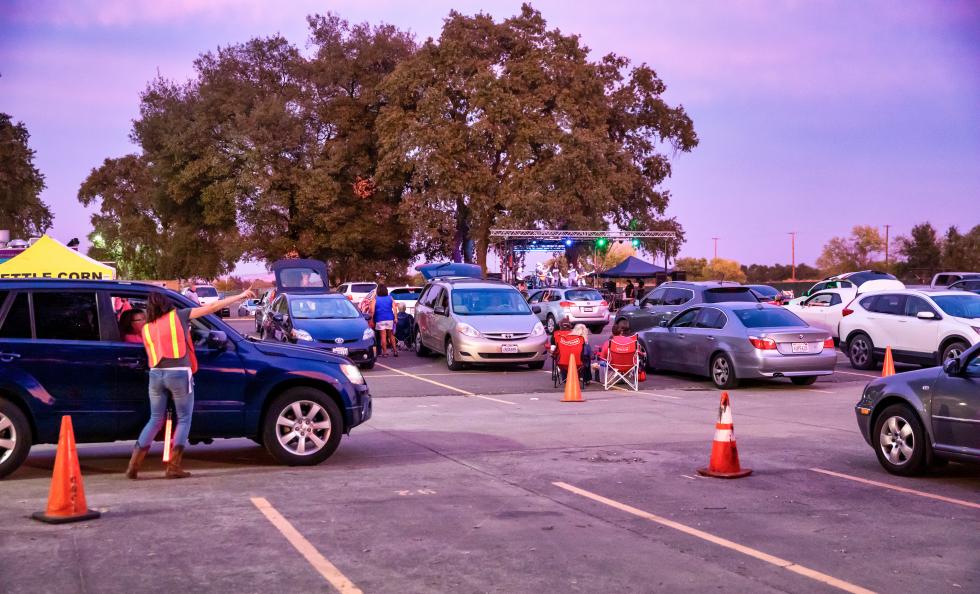 "The pandemic pushed it along," Hartman-Pratt says, adding that they plan on holding more vehicle-only concerts as long as COVID-19 restrictions continue.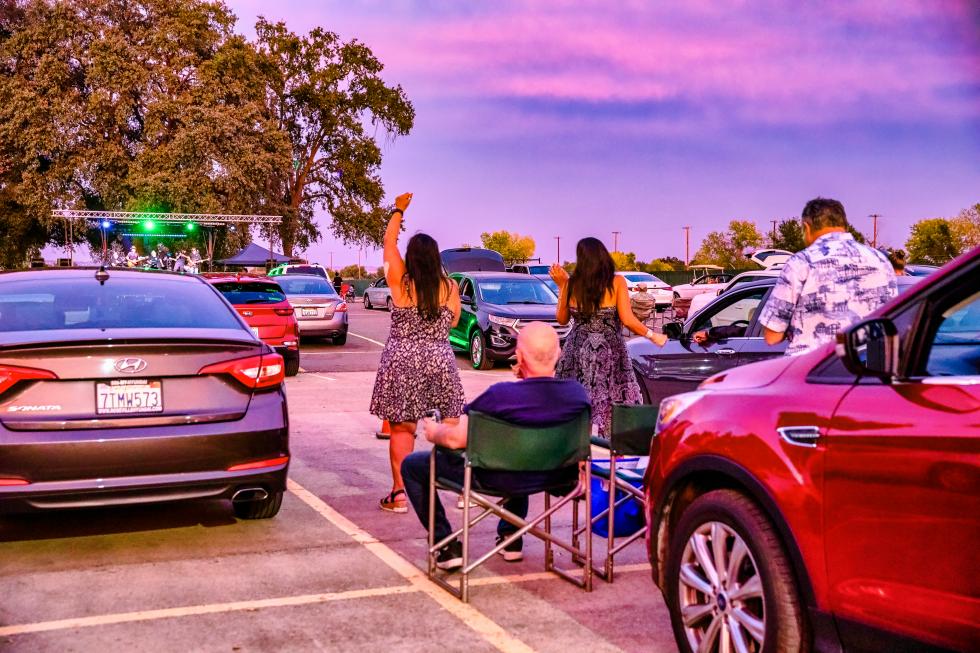 In Roseville, Carpool Cinema held a six-night outdoor movie series for up to 100 vehicles during September at the Westfield Galleria at Roseville parking lot, featuring family-friendly movies such as "Goonies" and "Despicable Me."
–
Stay up to date on the effects of the coronavirus on people and business in the Capital Region: Sign up for the Comstock's newsletter today!