Sacramento Republic FC's coronavirus-suspended 2020 season has resumed with no fans allowed, but that doesn't mean the usually packed Papa Murphy's Park is empty. Artwork curated by Boards For Change highlighting racial and social injustice fills the north grandstand and will be auctioned off throughout the rest of the season to benefit local Black youth organizations.
Boards for Change is a community beautification project coordinated by Kimberly Prince, Lina Washington and Shannan O'Rourke. Prince owns a Nekter Juice Bar, Washington is a sports reporter at ABC10 and O'Rourke is a painter and mural artist. According to the organizers' GoFundMe page, the goal is "connecting local artists with boarded-up businesses in the Sacramento region and turning those spaces into massive canvases in a show of solidarity" with Black Lives Matter.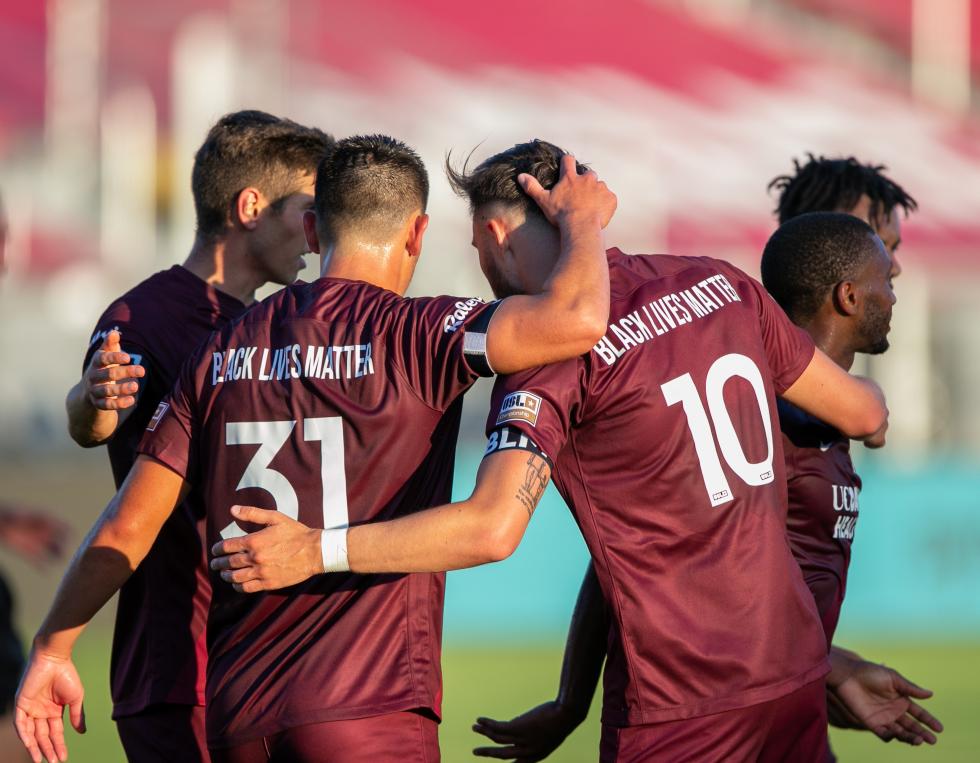 The organizers have raised nearly $14,000, which the page says will be "directly invested in Sacramento youth in vulnerable neighborhoods."
"It is an honor to lift up a project like Boards for Change — an incredible showcase of how interconnected, compassionate and creative Sacramento is," said Ben Gumpert, Republic FC president and chief operating officer, in a news release.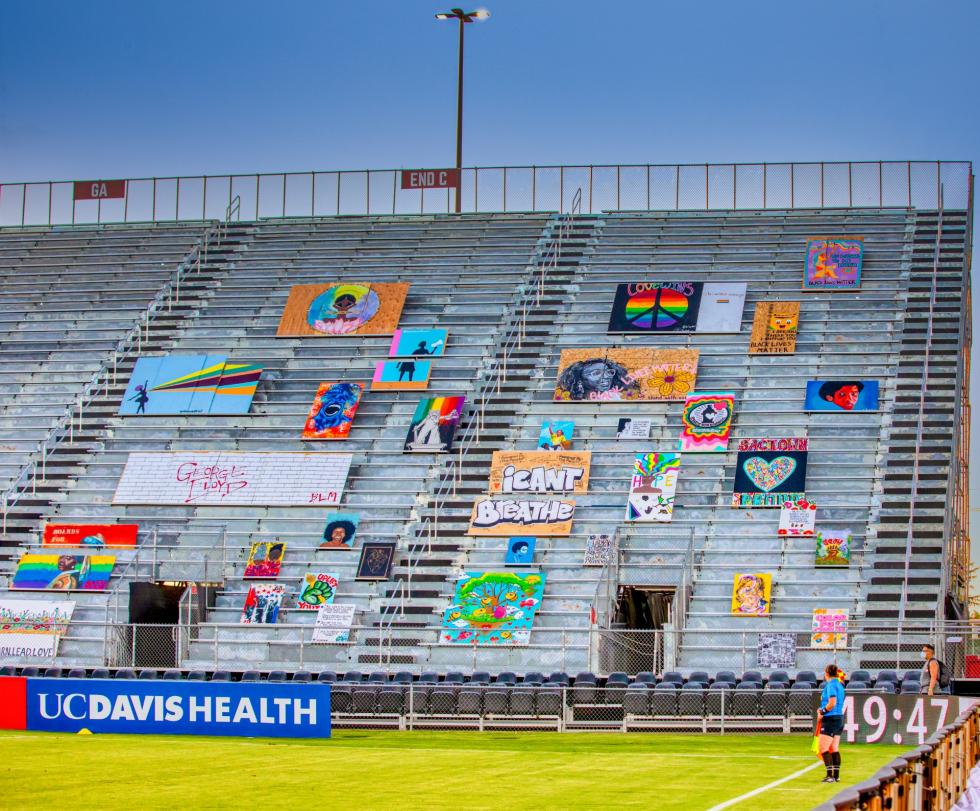 The online auctions opened during the July 13 match against Tacoma FC. There are currently 21 pieces available, says spokesman Will Strome. The auction ends Aug. 15.
—
Stay up to date on the effects of the coronavirus on people and business in the Capital Region: Subscribe to the Comstock's newsletter today.