Picture 350 square feet. That's 11 queen-sized beds. It's the inside of a school bus with an extra row or two of seats. It's a little smaller than the average two-car garage. And it's the size of 25-year-old Rachel Vaney's apartment in Midtown Sacramento.
She didn't start out living there — until last fall, she had three times as much space in a Citrus Heights one-bedroom unit. But her suburban apartment felt cavernous. "I didn't come with three rooms of IKEA fare and didn't want to drop money for that," she says. More important, she missed the neighborly facetime of college life and didn't know anyone in her apartment complex.
So she looked at central Sacramento, where she had friends, and six months ago signed a lease on a U-shaped studio in a five-unit building at 21st and P streets. Residents are friendly in large part thanks to the layout: There's a big front porch where people get together to talk. "I traded quantity for quality," Vaney says. "What I like about this building is the sense of something that's shared. Would you rather be inside staring at your stuff or outside on the porch talking?" The economics don't hurt either: Her rent is less than $1,000, which lets her save for grad school.
More mini-units like hers are coming to Sacramento this year. People willing to live small and go carless are the target market for the 19J project, a Midtown development that will consist largely of micro-apartments and small studios. (Micro-apartments typically are defined as less than 350 square feet.) In the highest priced rental markets — the Bay Area, Seattle, New York City — units like these are getting built as a way to make living downtown affordable. Can it work in Sacramento? 19J is being closely watched by city planners as one solution to the city's housing problems — and by other developers to see how small spaces might pencil out.
TINY BUT MIGHTY
In 2017, Sacramento had the fastest-growing rent in the country, the second straight year that's happened. The city remains far more affordable than the hot major metros, says Wendy Saunders, executive director of the Capitol Area Development Authority, a joint state and city agency that rents out about 750 class B and C apartments. But CADA rentals — primarily clean and functional one-bedrooms that average just under $1,000 a month — are hot tickets in rental-starved downtown. On Mondays, when new CADA listings go up, Saunders' office often has a line at the door before opening, she says. (As of publication, the agency has no current vacancies.)
Enter Nikky Mohanna, the 28-year-old principal at Mohanna Development Company, where her father Moe Mohanna is principal owner. When she returned to Sacramento in 2014 after getting a master's degree from the London School of Economics, she says she knew a lot of millennials being driven out of downtown by the rent increases. She wanted to do something about it.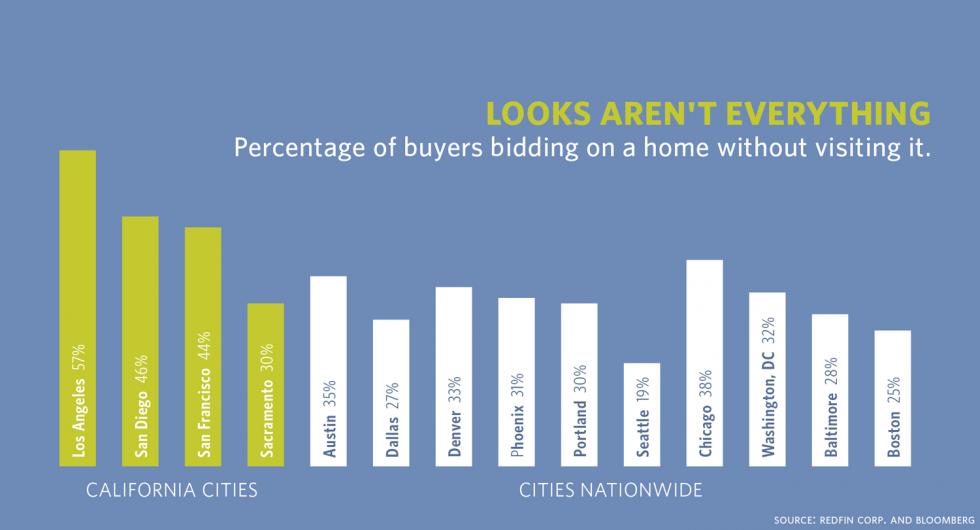 In London, she and friends routinely lived in apartments of 300 square feet to keep costs down in one of the world's most expensive cities. She wanted to know whether Sacramentans might do the same, so the company surveyed about 600 people, asking whether they'd be willing to live in a studio of less than 400 square feet if it would cut their rent by 20-30 percent. More than 60 percent said yes. Mohanna herself understands the appeal: She lives in 350 square feet in a building on 10th Street that the company owns.
"We want people to be able to live in 300 square feet but have 900 square feet of use." Nikky Mohanna, principal, Mohanna Development Co
The result of that inquiry is the 11-story, 175-unit building going up on the northwest corner of 19th and J that's set to be finished in December. Four-fifths of the apartments will be studios, the smallest of them micro-spaces of about 300 square feet. But the other apartments won't be much bigger: Throughout the entire building, units will average 405 square feet.
Making a tiny space work means having furniture that resembles something out of Transformers, which is why the smallest units will be furnished. Mohanna says they're looking at Murphy beds that convert into living room couches. Desks may fold up into walls. Custom cabinets and hanging racks will use every niche for storage. "We want people to be able to live in 300 square feet but have 900 square feet of use," Mohanna says. The smallest units will rent for less than $1,000 a month, she says.
That mix of spaces in a new residential building may be a first for the city. "We really don't see people building studios for the market. Traditionally, developers are building 1- and 2-bedroom floorplans," says Aaron Frederick, senior vice president at commercial broker Colliers International in Sacramento.
To keep renters from feeling like they live in a shoebox, tiny apartments have to create the illusion of space, say developers who design them. In several buildings in the Bay Area, builder Patrick Kennedy, owner of Panoramic Interests, has squeezed two-bedroom units into 420 square feet and four-bedroom units into 660 square feet. He says those are nearly always fully occupied — and not just because they cost 30 percent less than other studios in the area. They also feature 9-foot ceilings, balconies, floor-to-ceiling windows, and beds that convert into dining tables.
19J is designed to be similarly high end: stainless-steel appliances, quartz counters and balconies overlooking downtown. But Mohanna is also after something else: giving neighbors chances to talk to each other. 19J will have a rooftop garden and terrace with a barbecue area and benches, an outdoor corner patio on the third and fourth floors, and a co-working space free to residents. All units will have their own kitchen, but a luxury commercial kitchen will let residents cook together. Perhaps most unique is the "programming" Mohanna is planning: cooking lessons from area chefs, monthly panel discussions with local tech entrepreneurs, weekly socials, movie nights, yoga on the roof at sunrise and dusk.
A February 2018 draft of the Central City Specific Plan seems to confirm a market ready for tiny living. It notes that single people living alone represent about 60 percent of all central city households and that there is "a sustained demand for smaller housing units to accommodate these smaller household sizes and affordability needs."
That group is primarily made up of younger renters, who often have different priorities than older ones. Twenty-five-year-old real estate analyst Cameron Skreden, for example, lives in a 400-square-foot studio in a subdivided Victorian in Midtown. He works 55 hours a week and doesn't spend much time at home. "Having a big space wasn't ever a priority — I'd rather be out doing things than in my apartment," he says. "If I had more space, I'd have more unnecessary stuff. Now if I have something extraneous, it stands out."
SMALL SPACE, BIG BUDGET
But for developers, making the finances work on tiny units can be a challenge. Micro-apartments are more expensive to build because there are more kitchens and bathrooms per square foot, and the fees they pay are higher: water, sewer and school charges are assessed per unit, not per square foot, says Mohanna. Property management is more taxing since smaller units have more turnover, given that they're designed for young professionals who are more mobile, she says. And ADA requirements mean bathrooms have to be relatively big, says Mark Friedman, founder and president of Fulcrum Property.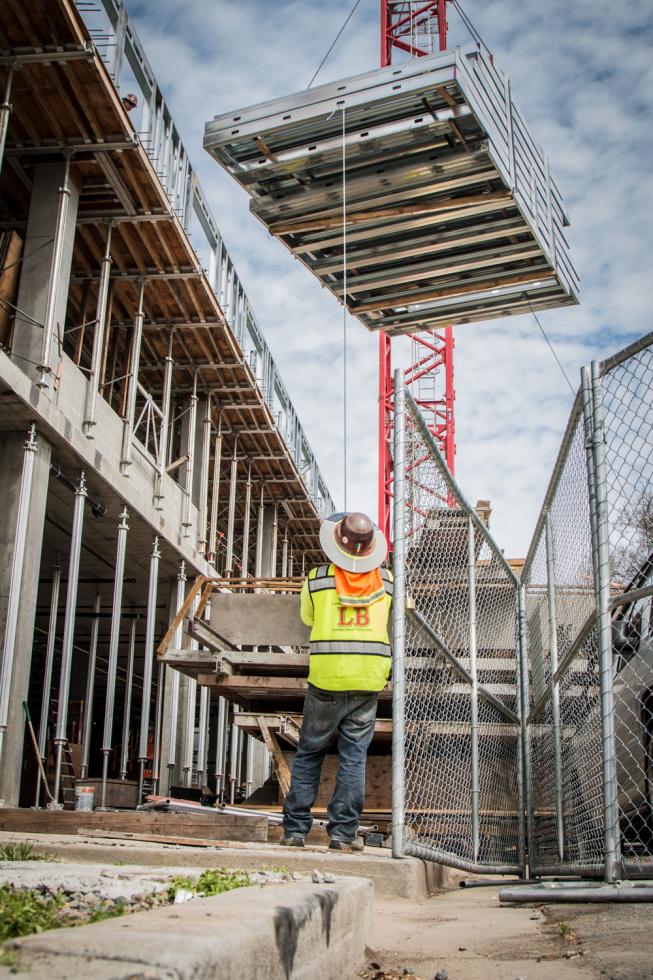 Area developers are watching 19J closely. "Time will tell on what price they can deliver completed units — construction costs are soaring," says Max Boyko, CEO at Optimus Management Corporation. Still, he's optimistic about micro-apartments' potential: Until recently, he was pursuing a project in Woodlake on the north side of Sacramento to convert a hotel into 240-square-foot studios that would have leased month-to-month. In the end it never got done. "We took too long to design it and had to liquidate," he says. "One of the challenges is that this product only works in a heavily urban, highly walkable community."
For his part, Friedman is testing micro-apartments at a residential project that Fulcrum is putting up at 980 Central in West Sacramento. That building, which will start leasing in September, will include six units of 325 square feet each that Friedman says they want to keep under $1,000 a month. "We built only six [out of 55 total] because we want to experiment," he says. "We're all facing the same pressures to deliver apartments that people can afford."
There's also opposition to contend with in some neighborhoods. Critics of one of Patrick Kennedy's buildings in Berkeley opposed the higher density it would bring and the possible surge in demand for parking. That problem was resolved with an agreement that forbid the building's residents from applying for residential parking permits. Similarly, micro-apartments planned in Seattle were criticized for encouraging transitory renters and allegedly not being compatible with existing neighborhoods.
At the initial 19J hearing before the Sacramento Planning and Design Commission in September 2016, three neighbors criticized the building's potential effects on parking and density. But by the final hearing two months later, no one came forward in opposition, the Midtown Neighborhood Association endorsed the project and the commission voted unanimously in favor.
It's not clear whether other tiny-life projects would fare as well: During public comment at the final hearing, many neighbors complimented Mohanna's responsiveness to their worries during the planning phase. Practically, that meant she had allayed parking concerns by making car-free living easier: The building will have two Zipcars and 16 Social Bicycles onsite, an Uber/Lyft dropoff zone at the front entrance and extra bike storage.
THE FUTURE OF MICRO
State and municipal leaders appear to support the idea of cutting rents by increasing density. A new California state law designed to encourage the development of micro-apartments took effect in January. It prohibits cities from limiting the number of these units built near public transit, car-share vehicles or certain public university campuses. And Frederick doesn't foresee municipalities putting up hurdles given the affordable housing crunch in the region.
For her part, Mohanna is thinking bigger about tiny living. She envisions future downtown developments tailored to couples and families — say, smartly designed 800-square-foot, three-bedroom apartments. Those could help subvert a traditional pattern of people living in the urban core when they're young, fleeing to the suburbs when kids come along and returning downtown after retiring.
"You're going to have families created out of individuals who have been living a little bit smaller and more minimalistically," Mohanna says. "I think some will want to retain that even with families. Once I have a family, maybe I'll start building small units for other families."