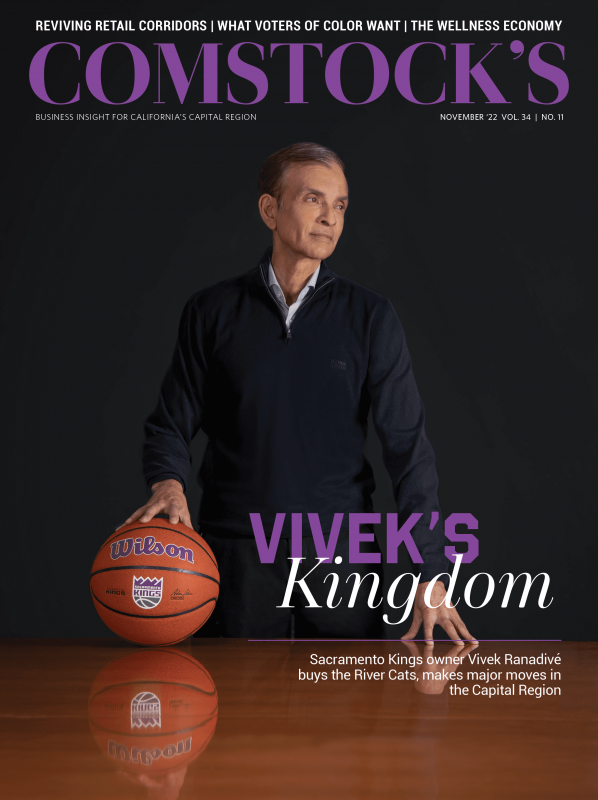 This story is part of our November 2022 print issue. To subscribe, click here.
What is wellness to you? Sitting atop a meditation cushion toward an east-facing window for 10 minutes? Talking to a therapist about that annoying thing your sister-in-law said at dinner last week? Dancing in a dimly-lit club where you can shake off the stresses of the week? Though disparate, all these practices could fall under the ever-expanding umbrella of wellness.
"Wellness is something that everyone's for, but no one agrees on exactly what it is," says Dr. Scott Fishman, founding chief of pain medicine at UC Davis and the executive director of the university's new Office of Wellness Education. "But I would say that it's all of those factors that impact our ability to have quality of life and quantity of life — as an individual, as a society and as a planet."
The multidimensional concept is not just a state of being; it's also a perpetual pursuit and an entire economy. Though the pandemic saw a pause in the global wellness economy, valued at $4.9 trillion in 2019 and falling to $4.4 trillion in 2020, it will reach nearly $7 trillion by 2025, projects the Global Wellness Institute, a nonprofit that promotes preventative health and wellness research. Consumers eased off discretionary spending during the lockdowns, slowing the industry's upward trajectory. But the lag was followed by a surge as people pursued wellness as prevention against illness.
A new wave of wellness education
"I don't think we've ever had a greater interest in wellness since prior to this pandemic, because the pandemic has really driven home the need to be resilient," says Fishman. He says the goal of the Office of Wellness Education, which launched over the summer, is to provide agnostic information that serves both the public and the university community of faculty and students. Since it's supported philanthropically, the office isn't concerned with selling anything or fulfilling any kind of business model.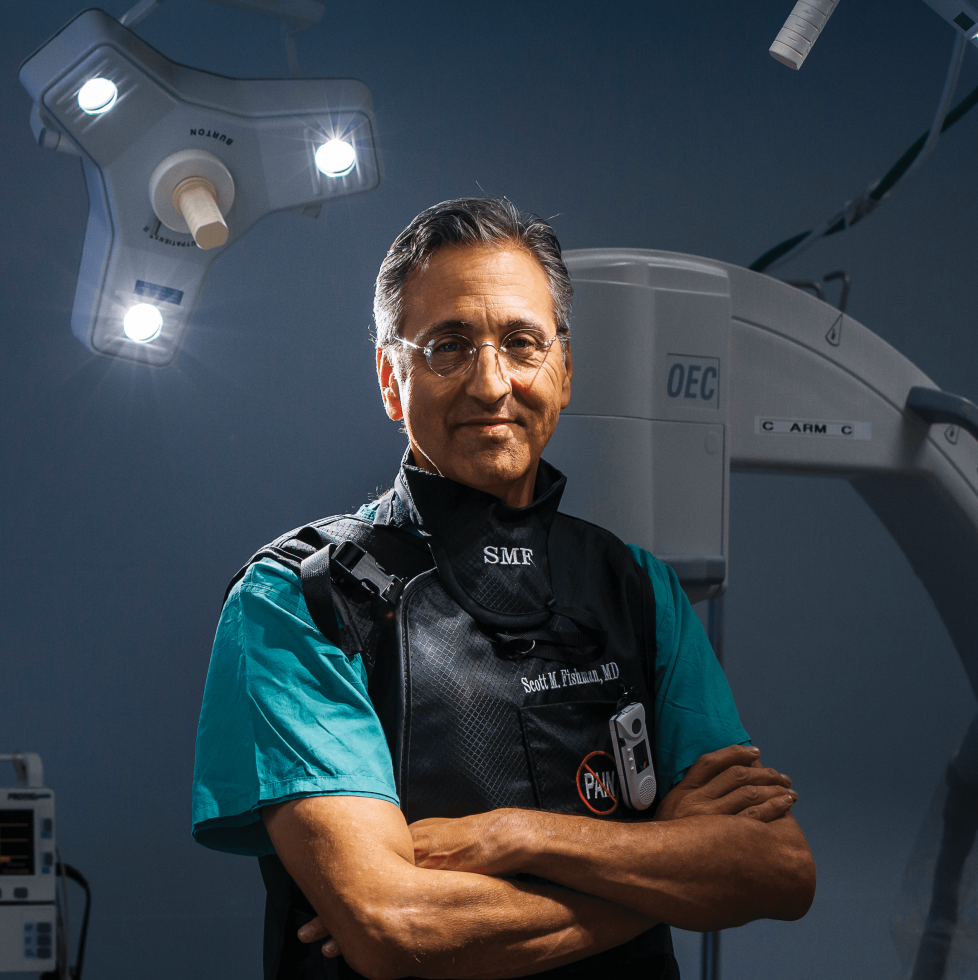 "There's a lot of reliable information out there, but it's overcrowded by information from sources that are trying to sell things, or opinions that aren't really based in science or consensus," says Fishman. "I don't think there's a better, more prepared university in the world than UC Davis to really be the leader in this area." Add to that the Capital Region's rich natural resources and "some of the finest restaurants in the world," and the community is "ripe" for this new wave of health consciousness, he says.
Fishman hopes people will engage in deep conversations around wellness, such as the relationship between wellness and our social and physical environments. "As Americans, it's said that we overuse our minds, and we underuse our bodies. So it's important to ask, what does that even mean? And how could I be doing that?" But to start, he'll be happy if people engage with the basics: What should I eat? How should I move? What's going on with my mind?
"I don't think we've ever had a greater interest in wellness since prior to this pandemic, because the pandemic has really driven home the need to be resilient."

Dr. Scott Fishman, executive director, UC Davis Office of Wellness Education
Health care companies are recognizing the importance of wellness in keeping patients healthy and costs down. Most now offer wellness programs such as stress management, nutrition, sleep aid, therapy, meetings and exercise programs. More than half of businesses in the U.S. also offer wellness programs to their employees, according to the Centers for Disease Control.
The pursuit of wellness information and ultra-personalized self-care speaks to Americans' quest to thrive on their own. Navigating a fragmented, expensive health care system, plus continued isolation, has created a culture of self-reliance. Many businesses in the Capital Region are providing ways for people to foster their own relationship to wellness through progressive services, treatments and practices.
Wellness chains take hold
Wellness services have only become more unconventional in recent years, although neophiles might not bat an eye at alternative treatments like cryotherapy or IV drip therapy. Both services are offered at Restore Hyper Wellness, a retail chain that started in Austin, Texas in 2015. Sacramento businessman Ilan Frank co-owns several Sacramento-area locations of Restore with his wife Kristin Frank and son Nathan Frank.
Ilan Frank says Restore offers more affordable alternatives to traditional health care services, which can be prohibitively expensive for people without sufficient health insurance. "The cost of medical insurance, the dysfunctional aspect of people having a hard time getting services creates a high demand for our space," he says. "It gives us the opportunity to be more relevant in corrective preparedness and I would say, prevention."
The Franks have opened locations of Restore in Roseville, Sacramento and Folsom. Former Major League Baseball player Greg Vaughn is a partner and co-owner of the Loehmann Plaza location in Sacramento, and a proponent of cryotherapy. The ultra-chilled chamber — 165 degrees below zero — is the modern descendant of the ice bath, which athletes like Vaughn are familiar with as a restorative regimen for aching muscles. It's also said to optimize sleep, aid tissue repair and boost energy.
"There's been some individual IV concierge studios and cryo studios, but it's been very fragmented," says Nathan Frank. "So to create an all-in-one, vertically integrated offering that's democratized and makes it affordable for almost all income brackets, and not just for elite athletes and those with expansive insurance policies, this brand has created that."
Another growing wellness franchise, Asha Urban Baths, has roots in Sacramento. The business was founded by Cori Martinez in 2016 and offers a stripped-down menu of bathhouse basics (no pun intended; guests are required to wear bathing suits) — pools for soaking and cold plunging, a sauna, and a salt lounge. Martinez recalls how, six years back, the business model was novel to the Sacramento market. "The first few people I told were kind of like, 'You're going to do what?'" She adds with a laugh that her construction team scratched their heads at first, wondering how she would make such a business work.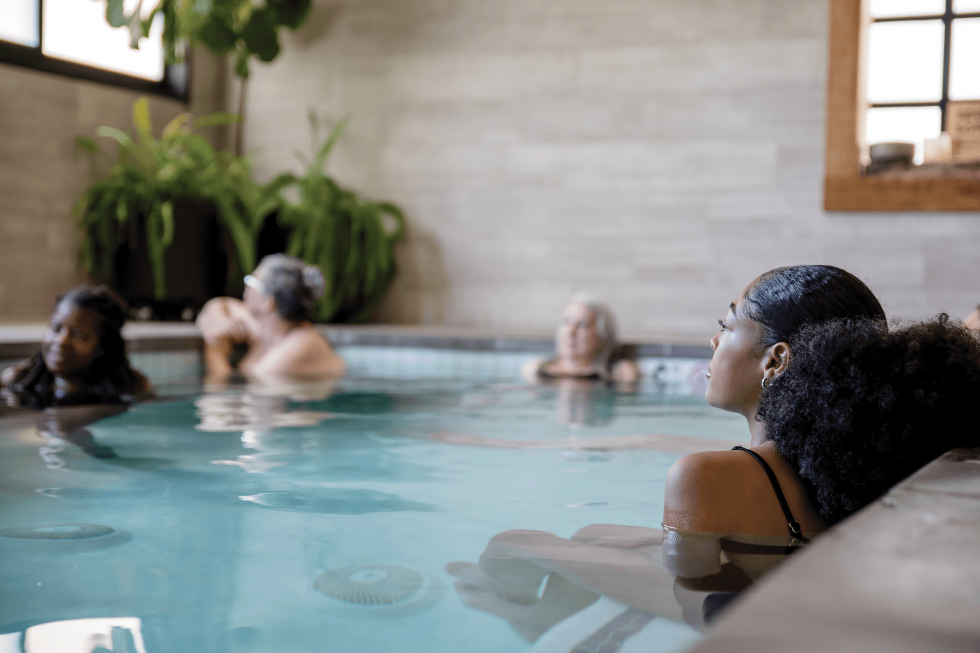 But after Asha's first year open, the waitlist to circuit through the tiled baths was up to four hours on weekends. One reason for Asha's popularity has been its relatively low barrier to entry. A day pass for unlimited bath access costs $35 per person, lower than most bathhouse-style spas in California, with no membership required. "I'm so passionate about making this experience more accessible," says Martinez.
Martinez responded to demand by closing her adjoining yoga studio, Asha Yoga, and expanding the bathhouse into both buildings. Her next step is to expand Asha to new locations. She is currently wrapping up her business manual and franchise disclosure documents for potential franchisees to open more locations. "It took me two years to prep," she says. "I'm just very particular and want to make sure we're offering it in full integrity and a really good value and very refined."
Martinez initially intended for Asha's first franchise location to be farther from Sacramento — she likes the idea of bringing Asha to other cities in need of such a concept, plus she likes the prospect of being able to travel to new places. But it turned out that local brand loyalty was strong, and nearby Folsom will be home to Asha's next location. Several Sacramentans who "were very excited and had a lot of trust in the brand" jumped at the opportunity. She's happy the strongest response has been from women wanting to move into business ownership. "This is their path to stepping into that, which makes me really excited," she says.
Community as self care
Accessibility to the wellness industry is relative, however, and it's not uncommon for individuals to feel unwelcome in wellness environments that weren't created with inclusiveness in mind. Sacramento-based Afro Yoga creates space for people of color to feel seen and empowered, and provides the tools to start their own practices. Developed by Angie Franklin in 2017, the Afro Yoga movement "disrupts the wellness industry status quo" by centering women of color. "I've had issues with yoga studios for a long time for their elitist tendencies," says Franklin, describing instructors who assume Black women in their classes won't be familiar with yoga. "What's happening locally, I think, is a microcosm of what's happening on a larger level."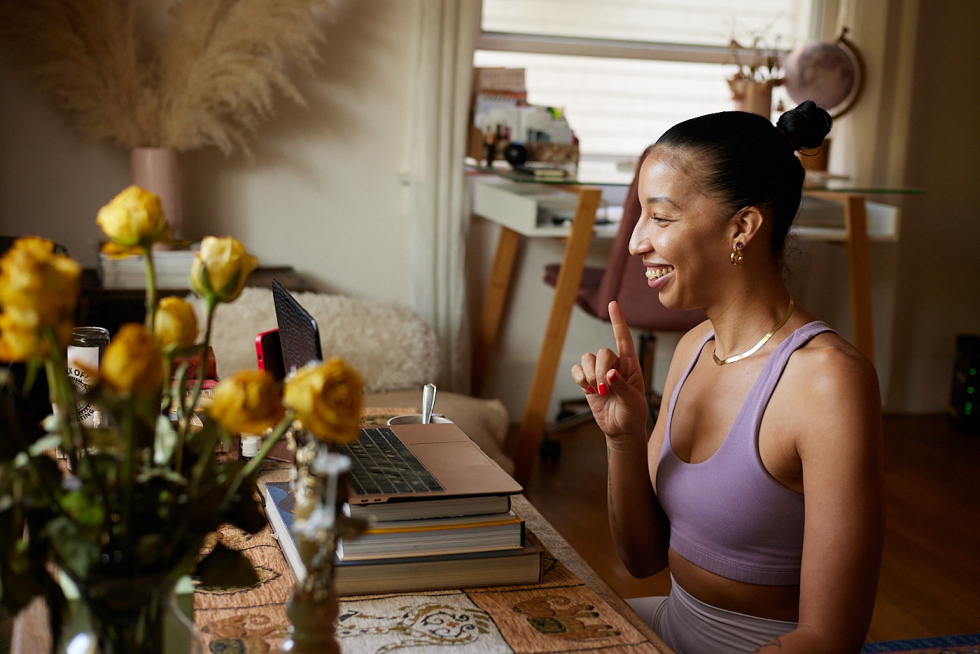 Afro Yoga's initial offering of donations-based yoga classes in Sacramento parks has grown into a global community. Its digital hub hosts virtual yoga classes and resources like the Afro Yoga podcast, blog posts, and information about Black Yoga retreats in locales like Mexico and Jamaica. On one podcast season Franklin titled "Black and Well Abroad," she interviewed Black women in South Africa, the Caribbean and Europe about their feelings of unbelonging in the wellness space. "Those things are rooted in racism, in systems of oppression and socio-economic status, what they can afford. So to be a disruptor of the industry means to go against all of that, and to bring the wellness to the people and show that it's for everyone," she says.
Franklin spreads her social impact by offering mentorship programs. Through digital courses and one-on-one coaching, she shows other yoga teachers of color how to "move beyond just teaching yoga and step into entrepreneurship," much like she did.
"What I tried to do is use the things I learned and then go back and teach them, because I know that opportunities are often limited for people of color in the wellness industry. … There's just barriers that really and truly exist," she says. "I wanted people to be able to create space in the community and partner with people who have aligned values with them and who care about the same things they care about."
Lindsay Nader, a yoga teacher, competitive cyclist and a partner at Sacramento-based Irish Hospitality Group, builds community in her wellness circles as well. Moving and restoring her body has helped her find balance after years of working late nights and traveling as a competitive bartender. "I would go full gas, and definitely was hard on my body and had a lot of fun. But I remember picking my head up in the end of my 20s and noticing some of my friends in the industry started passing away," she says.
It was a turning point for Nader and her peers, and she vowed to modify how hard she worked and played. After taking some time off to recalibrate and care for her infant daughter, she found her place at IHG as marketing director and trained to become a yoga instructor. The latter requires her to balance her schedule and be accountable to the people who take her class.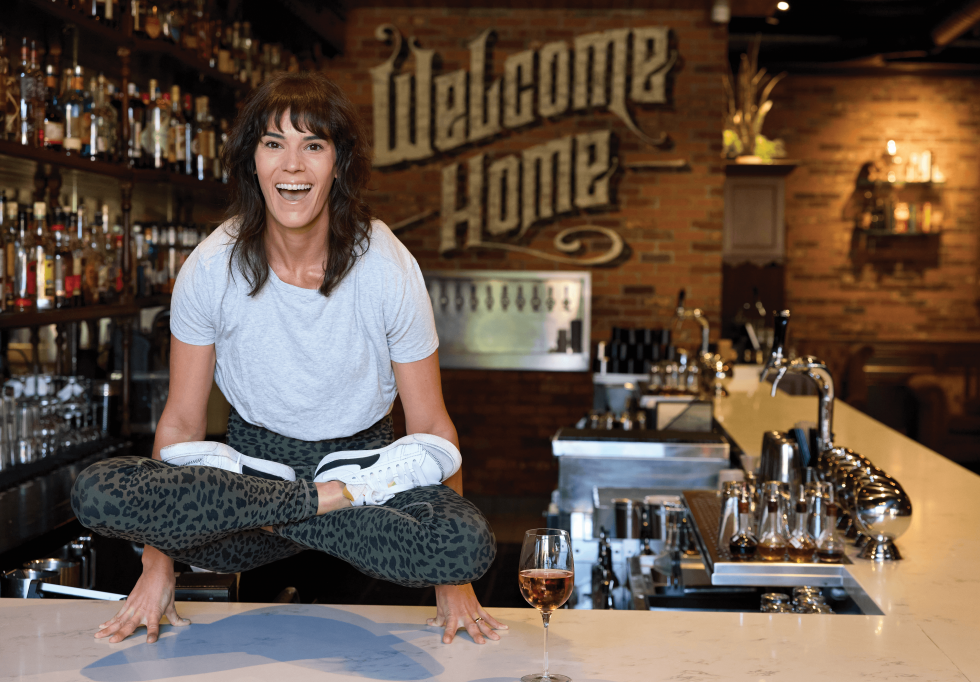 Balance "takes a lot of discipline," she says. "I choose to teach Sunday mornings at 9:45 because … I have to be there for these people and be as fresh as I can be. That's how I give back to community." She also finds value in yogic principles. Cultivating patience and holding a strenuous posture, for instance, mirror challenging moments in life and in work.
"(Balance) takes a lot of discipline. I choose to teach (yoga) Sunday mornings at 9:45 because … I have to be there for these people and be as fresh as I can be. That's how I give back to community."

Lindsay Nader, yoga instructor
Nader first started to notice the hospitality industry's shift toward wellness around 2018. Week-long conferences like "Tales of the Cocktail" started offering yoga or group runs instead of crazy parties. Spirit companies like Pernod Ricard started to weave in health-conscious initiatives. Brand ambassadors focused their programming more on wellness, planning events where people could move their bodies. "But it wasn't really until, like, mid pandemic and coming out of it that I saw individual cocktail bars or hospitality groups start to weave more offerings in," she says.
For IHG — which includes the bars Ro Sham Beaux, Butterscotch Den and The Snug — wellness starts with a four-day workweek. "We want people to make enough money to support themselves but have enough days off in a row where they can leave town and maybe go camping," says Nader.
The company also allows staff to take mental health days, although Nader admits they ran into a pain point when the workforce had a hard time coming back to work during the pandemic. "That's a conversation we're having with the younger generation in the bar. It's not an excuse to not work. You have to take care of yourself so you can show up and be happy and feel recovered. So you can contribute."
–
Stay up to date on business in the Capital Region: Subscribe to the Comstock's newsletter today.