Growing up, Chinua Rhodes would hear a common refrain from his father.
Rhodes, who works for the City of Sacramento as its director of community engagement through Mayor Darrell Steinberg's office, is the son of Dennis Rhodes, a retired community organizer.
"My dad put an emphasis on community," Chinua Rhodes says. "He'd say, 'People, when they're upset, they're not telling you about what they hate. They're actually telling you about what they love.'"
The younger Rhodes, 38, is part of a cohort of leaders under the age of 40 making a difference in the Capital Region. What people like Rhodes lack in age and decades of professional accomplishments, they make up for with lessons learned through family and experiences.
Bucking the Trend
On average, managers tend to be north of 40 years old. Data from the U.S. Bureau of Labor Statistics found that among the roughly 68 million members of the workforce who could be classified as some form of management in 2022, the median age was 43.8.
Leadership in some sectors skews especially older, according to BLS data: age 49.6 for facilities managers; 56.2 for farmers and related work; and 48.7 for real estate brokers and sales agents.
Allison Domz, a 35-year-old senior operations manager for Blue Diamond, leads a team of seven direct reports and approximately 250-300 people through three production shifts. Domz took what she learned from a previous job where she had worked on an Amazon account to modernize some of Blue Diamond's staffing practices, making it so team members got three days off.
"There was a lot of pushback in the beginning of, 'Yeah, it's not going to work, it's not how we do it,'" says Rajbir Sandhu, who was one of her direct reports prior to getting promoted. "But it's almost coming on a year-and-a-half of all those big changes, and we're better off for it. We've seen such an economic impact to her changes as well as just morale."
Some of Domz's motivation might have also come from her childhood. Growing up outside of Grass Valley, Domz's parents ran a small beef cattle operation, and it affected the amount of interactions she had with her father. "He worked so much; we never saw him," Domz says.
So although Domz has an hour-long commute from Grass Valley to Blue Diamond's offices in Sacramento, she tries to make it out in time to spend time with her children, ages 3 and 5. She also makes a point to be understanding when members of her team have life emergencies.
Domz previously worked as a maintenance manager for Blue Diamond before being promoted in December 2022. Around the end of 2020, when Domz was still managing Sandhu directly, one of his close family members was hospitalized with COVID-19. Domz went out of her way to reach out and tell Sandhu to do what he needed to prioritize his family.
"She was more than accommodating on how I could balance work," says Sandhu, whose family member has since recovered.
Young leaders can be open to unconventional experiences. Kyla Bryant, 38, is now the executive director for the Sacramento Metro Chamber Foundation & Business Center, though it's been a long road to this point.
Bryant originally began as a cosmetologist and still has a license in that field. When she realized she wanted something else, she went to work in her early 20s as a temp for a company that manufactured roof and floor trusses.
In time, Bryant managed a fleet of drivers for the truss company. Though her drivers were predominantly male, Bryant didn't let it faze her. Instead, she would tell the drivers when she came across something she didn't know, "This is what I'm seeing, but you're in it day in and day out — what makes sense to you?"
Eventually, Bryant went back to school, earning a job with Stanislaus County a year after she finished her bachelor's degree in 2016. She joined the Metro Chamber in July 2019, initially to serve as a program coordinator for the Capitol Region Small Business Development Center. Currently, Bryant manages a team of three with its foundation.
Bernadette Anglickas, 32, is a final test supervisor for Agilent Technologies, a Folsom-based company that creates lab equipment like testing columns. But she hasn't always been doing this kind of work.
After college, Anglickas worked in retail management for seven years before a Brooks Brothers store she worked in got shut down during the COVID-19 pandemic. Anglickas was living in New York but has a sister who lives in Stockton and had always wanted to try living in California. So Anglickas moved with her husband, who was first to get hired at Agilent and then encouraged her to apply.
Anglickas mentioned her management experience when initially interviewing with Agilent but was hired as a production operator before being promoted to supervisor last September. She's glad to be managing again. "Even though I'm introverted, I do have a passion for people," Anglickas says.
Gerardo Cabral, 37, now the community relations manager for ABC10, got an early taste of management by serving as a residence hall coordinator at San Diego State University. Cabral, who was in his late 20s when he got that job, led a team of 18 residential advisors, four full-time staff and two faculty in residence.
"It was quite crazy, but it was phenomenal," Cabral says. "I think doing that for five years really developed my supervisor manager skills."
Cabral continued to work in higher education for several years before deciding on a career change and joining ABC10 in September 2021. The switch necessitated temporarily stepping back from managing others, though ABC10 has been in the process of hiring someone who will report to Cabral.
"It became really clear to us that with the right person in the role he's in, there's a lot of impact that we could make in the community just from a very positive relational standpoint," says Aaron Heinrich, ABC10's director of marketing. "But he couldn't do it alone."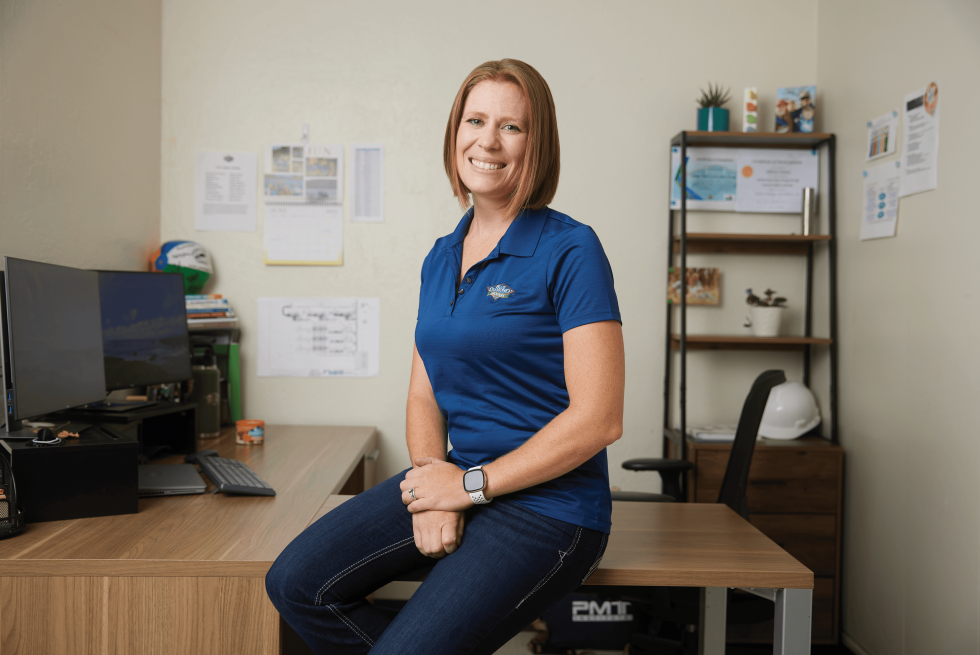 What a Young Manager Can Bring to the Table
Young managers can boast a variety of attributes perhaps less commonly found in older leadership. This can include both a greater respect for work-life balance and a willingness to change things up.
Erica Kashiri's career has been a story with repeated inflections.
The now 39-year-old Kashiri first thought about going to law school. She even worked at a law firm for a few years after she finished her undergraduate degree. But when she realized legal work wasn't for her, she went to graduate school around the time of the Great Recession, winding up in Washington, D.C., afterward because it was where she could find work.
She found her current role as chief operating officer for social impact strategy firm Third Plateau after a stint in Steinberg's office. When Kashiri joined Third Plateau, the company had around 20 employees. Now the number is closer to 45.
"To be able to come in and say, 'Here's what the company looks like, go enjoy, learn and build' so that we had the structures in place to grow into a bigger company, it was just — I nerded out over all of that," Kashiri says.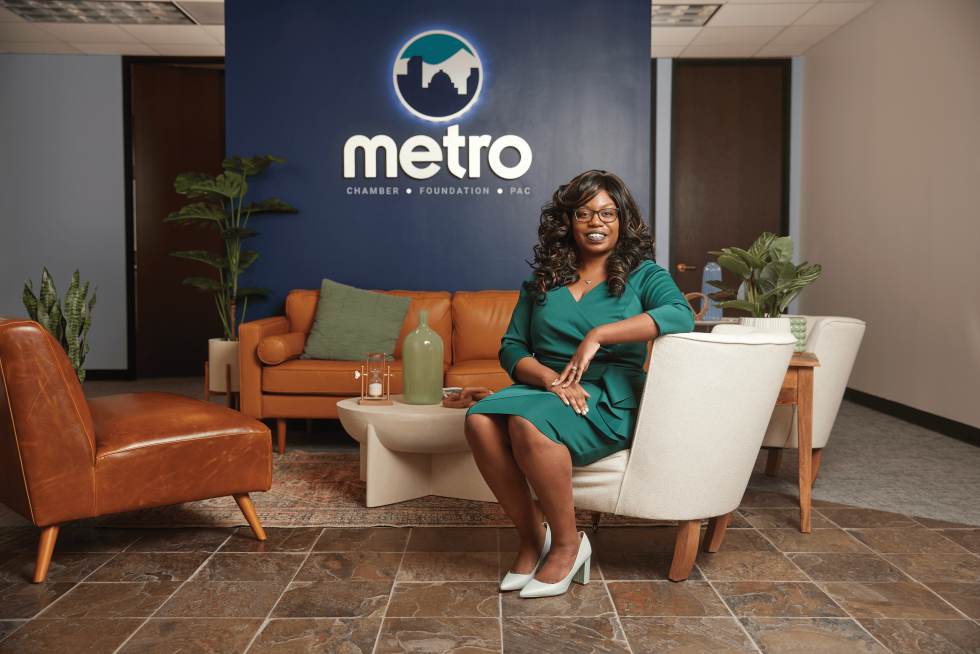 People that Kashiri supervises such as Amanda Plasencia, a director at Third Plateau, appreciate her willingness for them to generate their own ideas. "She's not like, 'No, we're gonna do it this way,'" Plasencia says. "She's really open to saying, like, 'Yeah, let's give it a shot. Let's see how this goes.'"
Others learned from the older generation, such as Chinua Rhodes, whose father Dennis Rhodes did organizing work for PICO California. In this work, the older Rhodes would connect with people and hear their stories. "It's really about listening, because they will usually tell you what their values are," Dennis Rhodes says.
Growing up in Michigan, Alex Muhs absorbed similar lessons from his father Rick Muhs, a now-retired sales representative. "I always tried to tell him, when I was making sales calls, per se, I always put an emphasis on listening versus trying to just tell this person what he should do," Rick Muhs says. "I wanted to provide a solution to a problem."
Alex Muhs, 36, has made having respect for others a core tenet in his work as head of operations for Rancho Cordova-based manufacturer Tri Tool, where he manages a team of 30-40 people and four direct reports.
"As a leader, it's kind of your responsibility to understand this is a team," Muhs says. "They probably all understand how to do their job individually on a daily basis, right? But when we have to come together and do things as a team, it's your job to make sure they understand how to do their jobs and also interact with the people around them."
Making a Difference
Some of the willingness by young managers to treat subordinates more like human beings than fungible workers could be due to a seemingly never-ending parade of societal issues over the past 20 or so years.
It's not to say that older managers can't be empathic or willing to not keep their workers shackled to their desks come rain or shine. But a younger generation that experienced the pandemic of recent years having already weathered Sept. 11, 2001, the Great Recession and other strife has had seemingly heightened opportunities to learn compassion.
Bryant followed her bachelor's degree, which was in psychology from Brandman University, by earning a master's degree in organizational learning and effectiveness from University of the Pacific in 2022. Around this time, while she was running the Metro Chamber's SBDC efforts, Bryant helped expand a small business hotline during the pandemic into something more, according to Metro Chamber CEO Amanda Blackwood.
"About two months in, she came to me and said, 'Amanda, we're here to provide support for small businesses and all of that. But these people need mental health help. And I come from this background, we can support their needs. These are, I mean, borderline suicide prevention calls,'" Blackwood says.
Working with WellSpace Health, Bryant helped set up a hotline that helped more than 900 small businesses.
The pandemic also spurred a change for Madelyn Smith, who was working for Broward County in Florida when the world began to shut down in 2020. Only Florida didn't change that much, even in the early days of the pandemic long before vaccines became widely available or rates of serious infection and death began to fall.
"We weren't allowed to work from home; they were like, 'You need to get over it, you have to get back into the office,'" says Smith, who is 32. "It was horrifying to be there."
So Smith and her husband decided to come back to the Capital Region, where she had lived before, still had friends and now serves as communications manager for the Downtown Sacramento Partnership. Smith and her team of four direct reports help organize and promote events to bring people back to a still economically-recovering downtown core.
"Madelyn has proven to be very strategic as it relates to the communications work that she does," the partnership's Executive Director Michael Ault says.
Coming out of 2020 and working with younger staff, Smith has learned that the most important thing she can do is lead by example and help relieve stress. She also provides perspective.
"I'll tell my staff over and over again, we work in PR, not the ER," Smith says. "At the end of the day, you go home, you're going to be fine."
Stay up to date on business in the Capital Region: Subscribe to the Comstock's newsletter today.
As Walt Kelly's cartoon possum Pogo said on posters for the first Earth Day in 1970, "We have met the enemy and he is us." Comstock's president and publisher considers how the motto applies to California.
COVID-19 exposed the stark realities of the precarious economic state of the theater industry, but even regular theatergoers may not look past the glamour and drama of live theater to the grit, sweat and dollars that go into it.
We invited the managers of some of the most successful shopping centers in our region for insight on how they managed during the pandemic, but more importantly how they stay relevant in a digital world.